The Rule of Law in America Has Always Been Selective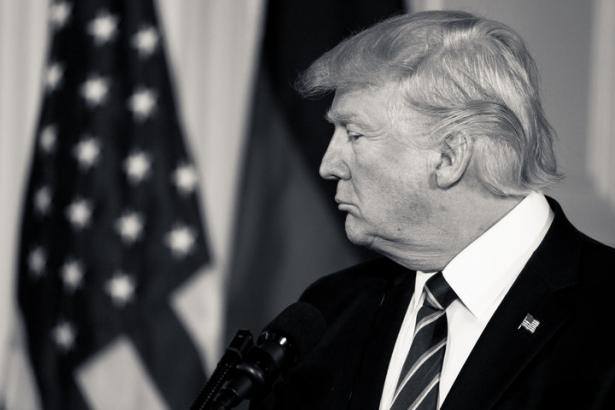 Donald Trump made it clear: He was not answerable to any law, constitutional or otherwise., credit: Nurphoto via Getty Images // Huffington Post
On Monday, President Donald Trump made it clear: He was not answerable to any law, constitutional or otherwise. "I have the absolute right to PARDON myself," he tweeted. His attorney, Rudy Giuliani, even said that Trump could shoot former FBI Director James Comey in the Oval Office and, legally, be in the clear.
Many were stunned. They shouldn't have been.
The rule of law has been under siege for a long time. Most Americans haven't noticed because it appeared that they weren't directly affected, and that the system worked. But African Americans have lived with the reality of abuse of power and contempt for the law for generations. For more than a century, each lynching, each murder, each ethnic cleansing, each wink, wink, nod, nod "not guilty," especially in the face of overwhelming evidence, loosened and discredited the norms of a law-abiding society and put American democracy in Trump's crosshairs.

That is what should stun so many who are now apoplectic about his threat. The destruction of the rule of law has actually been going on for a long, long time.  
In 1918, Walter White, the associate secretary of the National Association for the Advancement of Colored People, futilely demanded that Georgia's governor bring to justice the known killers of Mary Turner, who had lived near Valdosta. Turner, eight-months pregnant at the time of her murder, was stripped naked, hanged upside down and burned to death; her stomach was cut open to let her baby fall to the ground and its head was stomped into the red Georgia dirt. Her murderers never spent a day in jail.
In 1921, whites burned and bombed black Tulsa, Oklahoma, to the ground, destroying a thriving, vibrant community and killing up to 300 African Americans. One photo of the destruction happily proclaimed "running the Negro out of Tulsa." Pleas from Walter White went unheeded. As did the 21st-century work of Harvard law professor Charles Ogletree, who attempted to wrench from the warped system some semblance of justice for the surviving victims. Over the span of more than 80 years, though, despite the carnage and the destruction, the lawyers, the politicians and the courts couldn't fathom that any law had been broken.
In 1951, Florida Sheriff Willis McCall, who saw himself as the alpha and omega of the law in citrus-growing Lake County, was determined to stem the tide of liberalism that appeared to be encroaching on his world. He loved running slave labor camps for the growers. He loved having interracial couples taken into the woods and savagely beaten by his deputies. And he loved putting "uppity" Negroes in their place. When a white woman falsely accused several black men of rape, he was ready for their execution, until the U.S. Supreme Court ordered a new trial. An angry McCall then drove two of the men into the woods and gunned them down. One survived to tell the grisly story of murder and attempted murder. McCall, however, as I previously wrote in LitHub, "kept his job for twenty-one additional years until he finally lost a re-election bid (but was found 'not guilty') after bludgeoning yet another black man to death."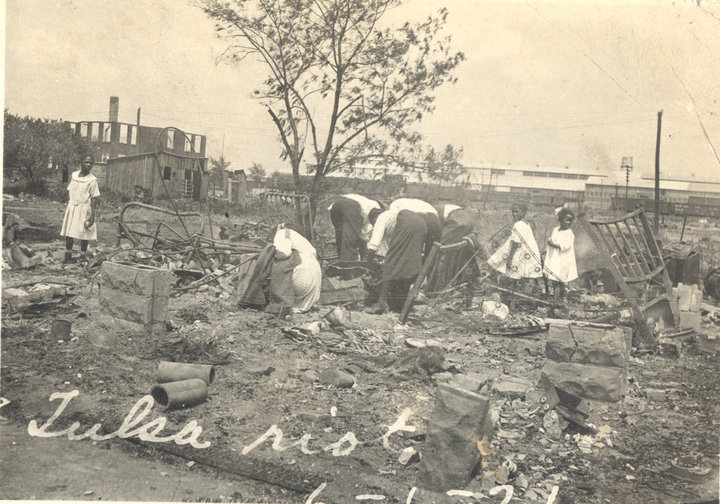 As the deaths in Valdosta, Tulsa, and Florida make clear, the rule of law, one of the bedrocks of American democracy, was brutally and willfully trampled on, then dismissed. The justice system looked at the killers ― sheriffs, deputies, store owners, salesmen, and farmers ― and saw nothing untoward, nothing villainous, nothing murderous. Nothing except white respectability.  
Even the incredible power of the Civil Rights Movement and the seismic transformation of American society couldn't shake that reality and make the rule of law viable.
In 1969, the Chicago Police Department, aided by the FBI, raided the apartment headquarters of Black Panther Fred Hampton, killing him and fellow Panther Mark Clark, and seriously wounding four others. The next day the Cook County state's attorney, Edward V. Hanrahan, told the tale of a massive gun battle in which the Panthers opened fire, their shotguns blasting through the door. In this retelling, the police had no choice but to defend themselves with deadly force. Hanrahan pointed to pictures of bullet holes that riddled the small apartment, leaving plaster and wood looking like dirty Swiss cheese.
There was just one problem: It was all a lie. He and 13 other members of law enforcement made it all up to obstruct an investigation into the killings. Forensic specialists proved that the first shot was in fact fired by police, followed by an errant bullet from Mark Clark, and then a volley of nearly 100 police shots raining into the small first-floor apartment. Yet, for blatantly lying about a double murder, Hanrahan and other members of law enforcement were found "not guilty," and walked away.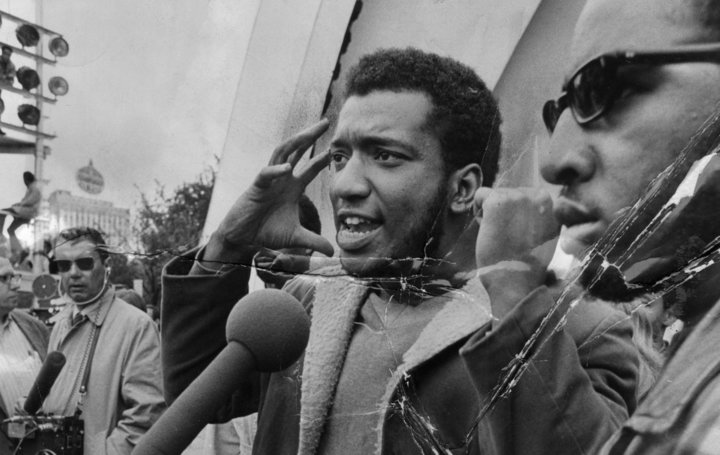 This isn't ancient history or living in the past. This is the condition of justice and the rule of law right now. It was apparent when four NYPD officers fired 41 shots at unarmed Amadou Diallo in 1999 and were found "not guilty" of any wrongdoing. And when George Zimmerman walked out of court a free man, although the unarmed teenager, Trayvon Martin, whom he had stalked through the neighborhood with a loaded 9 mm in 2013, lay dead with a bullet in his heart. And when 12-year-old Tamir Rice... when 7-year old Aiyana Stanley Jones... when Jonathan Ferrell... when Philando Castile...
This willingness on the part of court systems, law enforcement and the respectable folk in society to ignore or explain away egregious violations of the law has consequences beyond the black lives it ruins. Eventually, rampant but selective disregard for the rule of law taints and corrupts the entire system ― it leads to a culture of impunity. Trump's recent boast makes clear that lawlessness can't be contained to cops on the ground killing black people.  
Nevertheless, many whites believed for so long that they were safe; that this contempt didn't and couldn't affect them. They were wrong. A culture of impunity is dangerous and seductive. It creates a heady sense of immunity ― so heady that a presidential candidate can brag that he could shoot someone on Fifth Avenue in New York and not lose a single vote. Trump is already in the habit of circumventing procedures without consequence, having pardoned Joe Arpaio, a known torturer who defied a federal court order. He also pardoned I. Lewis "Scooter" Libby, who was convicted of outing a CIA agent and lying to federal authorities about it. Just last week, he pardoned Dinesh D'Souza, a blatant racist and anti-Semite who used straw donors to make illegal campaign contributions.
Trump now insists that he has more pardons in his pocket, including one for himself, for whatever crimes he may or may not have committed. The president of the United States, a man long accustomed to circumventing the rules that apply to most other people, looks around and sees a system that hasn't deigned to hold the powerful accountable.
And so, he declares that he might make himself president for life, and appears to exchange U.S. national security for some Chinese trademarks for his daughter, and rails against "fake news" and calls the media "the enemies of the American people," and attacks the Department of Justice and special counsel Robert Mueller because they won't do his bidding. When he does those stunning-to-some things, remember that this unrelenting assault on the rule of law is just another version of the same contempt for the nation's statutes and American democracy that left Mary Turner hanging upside down, disemboweled and burning.  
The canary in the American mine is once again gasping for breath. The air is toxic and the poison of lawlessness is likely to take us all down. Maybe this time America will listen.
[Carol Anderson is the Charles Howard Candler Professor of African American Studies at Emory University. She is the author of White Rage: The Unspoken Truth of Our Racial Divide and the forthcoming One Person, No Vote: How Voter Suppression is Destroying Our Democracy.]