https://portside.org/2015-12-07/wanna-fix-food-system-science-can-help
Author: Mark Bittman
Date of source:
MarkBittman.com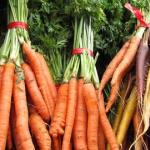 A few weeks ago I published my farewell opinion column in the New York Times. After five years, I felt ready to make the leap from writing about a broken food system to trying to do something about it. I had decided it was time to shift my focus toward activism and action.
In doing this, I wanted the help of the best and brightest people working to transform the way we grow and eat food in this country. These people had to develop positions – on the food system, among other things – that were based in reason, and whose policy and advocacy strategies are rooted not in politicking but in science. That was important to me and increasingly rare in a world where so many opinions are based on … well, previous opinions.
Wanted: healthy, green, affordable and fair solutions
I learned a lot about fact-based opinion while doing journalism and later writing opinion columns at the Times, and one of the people who helped me through this process was Ricardo Salvador, who is currently senior scientist and director of the Food and Environment Program at the Union of Concerned Scientists. (He's also not only an intellectual crush of mine but like a brother to me.) At UCS, Ricardo works with citizens, scientists, economists and politicians to work towards transforming our current food system into one that endeavors to grow food that's healthy, green, affordable, and fair.
In general, UCS – which follows the example set by the scientific community – shares information, seeks the truth, and lets their findings guide their conclusions. As a result, they're heralded as a trusted resource for both their fairness and accuracy. That's why UCS is regarded as one of the most reputable sources for rigorous and independent science, and has been for decades.
For this reason and so many more, I am excited to announce my new partnership with the Union of Concerned Scientists, where I will spend the next year as a Fellow working alongside Ricardo and his team. As good friends and now colleagues, we will embark on some of the innovative thinking, careful planning, and prioritized research needed to drive big changes in the national conversation around food systems, including (we hope!) the development of a book project. We'll work to mobilize a broad range of voices and elevate important ideas.
An urgent need for leadership
Ricardo's vision for a sustainable and just food system is one that I deeply respect and share – and one that we've written about together. This vision is especially important as we enter a critical political window to push both current and future leaders to talk about the crisis of our food system and outline an agenda for working toward a better one.
Ricardo and I also share an understanding of the urgency of these conversations. Our current food system works well for a handful of corporations at the expense of farmers, rural communities, taxpayers and food workers, to name just a few. The impact on the health of both our people and our planet is grave. The cost of this system is too high, the consequences too dire, and the practices and policies too outdated to allow them to continue without challenge. We need reform and we need leadership committed to ensuring access to healthy, affordable, and safe food for all Americans.
I can't help but feel like I will be learning from the best as I work to tackle these challenging topics alongside some of the smartest scientists and advocates out there. And of course, I look forward to sharing what we learn with all of y