https://portside.org/2015-12-03/tidbits-december-3-2015-hillary-bernie-and-labor-chicago-cops-suffragette-readers
Author:
Date of source:
Portside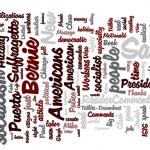 Announcements:
Kipp Dawson
It's a sideshow to Rahm Emmanuel's coverup of murder by a police officer but it underscores the petty vindictiveness in defeat of the Mayor of the Chicago rich and his pawns. Forced to release a video of a killing, they bar the reporter, Brandon Smith, who blasted the video loose from the press event. Ashely Southall reports. As I read it, the indications are that the culture of lies and covereups is alive and well under the misrule of Mayor Rahm.
December 3, 2015
Daniel Millstone
The backdrop to Rekia Boyd, Laquan McDonald and countless others in Chicago.
David J. Lott
Why are the unions not supporting someone that represents workers and wants to regulate banks?..Where is the don't like button.
Linda Reyes-Janczewski
I DO NOT LIKE this. Unions endorsing pro-corporate candidate rather than one who has long fought for labor is sad - and dangerous to everyone but the corporations and billionaires.
Diane Laison
I have the following problems with the four articles:
That's not true, nor is it the judgment of most workers; nor is it the judgement of Bernie Sanders. It's such a jolt when you think you are on the same page with someone, and then, you discover you are talking about very different perspectives on the real class struggle, not the pure one whose feet are planted in mid-air, and deeply miscalculates the ultra right threat.
peace
John Case
Thanks very much, John, for your insightful and deeper analyses of the articles Portside ran criticizing Bernie Sanders for being insufficiently pure in his democratic socialism and not dogmatic enough.  This line of attack against those on the Left who are committed to the creating a more perfect union has long plagued us.
This is America.  We have our own successful Left history that has been rooted in American history, traditions and culture.  We have a platform to build upon.  Bernie is doing that.  As Saul Alinsky said, " You start with where people are, not where you wish they were."  We should all celebrate Bernie's ongoing success.
Stewart Acuff
The man's running for president of the USA for god's sake.  red baiting is already in the air. give the man a break.  Even mentioning socialism in a presidential campaign is unheard of.
Lincoln Smith
I recall the time it was lovingly said of Labor Today's editor/writer Fred Gaboury after he and the speaker had a bit of a spat, "Anybody who reads and can quote Mike Quin can't be all bad."
Well ... any US presidential candidate who would stand on a stage at Georgetown U. being televised live and mention Iran's Mohammad Mosaddegh in 1953 and Chile's Salvador Allende in 1973 as part of his campaign speech "can't be all bad."
PS ─ let's not forget that while Bernie's candidacy will elevate the level of legitimacy/acceptance of "socialism" in the day-to-day political narrative it got its start as an unintended consequence of the neo-cons attack on Barack Obama 7 years ago.
Bill Appelhans
Michael Harrington urged that democratic socialists should position themselves on the leading edge of the possible; I think that Bernie Sanders tries to do just that.
James Young
Ed Pearl
Thanks for this article. I read a couple of biographies of Debs, but what I remember is my grandmother telling me that Eugene V. Debs ran for President as a socialist and got nearly a million votes. I didn't remember he was jailed at the time. I sometimes told my labour history classes about him and would quote his famous sentence, "While there is a lower class I am in it; while there is a criminal element, I am of it; while there is a soul in jail I am not free." He had amazing empathy for other people and great humanity. He is a good role model for us today as he was for workers in his day.
Laurel MacDowell
Read about his defining speech at
Michael Munk
With all due respect, however, we could perhaps recognize that there is a distinction between "defining" something and "describing" it. Senator Sanders described his concept of socialism by equating it with historic US policies. You have done the same, to an extent, and you have added some very interesting historical context. (And thank you for that).
But Senator Sanders did NOT "define" socialism, or democratic socialism, in his speech, and neither did you in your article.
If we are going to advocate for something, (or against it), as represented by a word that is highly charged with emotionality, it would likely be very helpful if we could indeed "define" what that word means, not just describe it.
I believe that there are very specific, and easily identifiable reasons that all nations that have fully embraced 'socialism' have quickly become totalitarian, (which I'll not go into here). People, especially highly propagandized people, instinctively recognize the correlation. The word "socialism" is highly equated in American people's minds with loss of freedom and political rights. The historical record is extensive, and it is VERY unambiguous.
It is interesting to see so many on the American left stubbornly insist on using this emotionally charged word, which very few people, even those who call themselves "socialists", can even "define".
There are other words that could be used to represent the same large social concepts, which do not carry the highly charged emotional baggage of this word "socialism".
Our own constitution mandates that the role of government is to "promote the general welfare", for example. Democracy itself is philosophically rooted in human morality. It is a "social" concept in which each citizen must recognize the rights of all other citizens, i.e.: each citizen must do unto other citizens as she or he would have them do unto her or him.
In its own philosophical roots, (which we so seldom speak of), Democracy demands that the needs of ALL the citizens must be addressed equitably.
The word "socialism" is just not needed to promote social policies that address the "general welfare" of all citizens.
Although I do recognize that Senator Sanders is NOT a 'socialist', trying to explain that to less educated people is not easy, especially when the man himself calls himself a "socialist".
If we're going to use these words in public discourse, especially in the political arena, it would indeed be helpful to "define" them, rather than merely describing them.
Is it really helpful to write articles about "defining socialism" that contain no actual "definitions" of this word, or of the concept it represents?
Raymond Zwarich
As a Jewish kid born in 1944 and the only Jewish kid on the block I remember the vitriol and the hatred. This one in the early 50's. I had one good friend and her mother and my mother liked each other. We went to the drive-in one night and her father beat her up for talking to a Jew.
We need to fight this. We've been opening again the closing the door against those very others that we somehow want to believe is their fault for us not being able to by a house and have a living wage.We have fostered a mentality of "their fault."
ISIS seems to be of big money boys, supported by US big money, who is recruiting a big bunch of people they created who feel they have no future. What happened in Paris was Krstallnacht redux. And along with us-the US-Netanyahu is up to his elbows in blood.
As a member of Jewish Voice for Peace and Israeli Peace Now, I'm fighting against the "No Jews Allowed" once the Sheldon Adelson money dries up.
Bernie Sanders doesn't speak to all of the problems. (Hillary wants to bomb the shit out of Syria. Nicely.) But Bernie opens the door for the people's voice. In today's world of climate change and hysteria, we need that open door. I do not want to have a friend who is Syrian, or black, beat up for talking to me.
Claire Carsman
I longshored with the longshoremen's union at the Port of Anchorage, Alaska back during the Alaska Pipeline Boom for seven years while I was working my way through college. I didn't understand the implications of it all then (I was just a kid) but that union had been split off from the ILWU in a bitter fight in order to form an 'Independent Alaska Longshoreman's Union #1' with Teamster's Local 959. It was all about anti-communism and red-baiting which, as you know from Sarah Pain-In-My-Rear-End, is the contemporary  'Great Land's' shameful style. I salute the ILWU for all its many good deeds and excellent working class solidarity and I'm embarrassed to admit I worked for an 'independent' union that was hardly more than a stooge of what then was a great example of a real business union-the Teamster's now a shadow of its former business union self, GO TDU!
Mike Liston
Proud of the ILWU!
Diane Moore
Today the policy is hatred and fear of Muslims, of Syrians. We have contract labor of Latin Americans and Asians and Pacific Islanders in the fields and factories. This country was built on the genocide of Native Americans and the slave labor of Africans. Later added to this was the in-human labor of Eastern Europeans.
During a war against fascism, we still discriminated against African Americans, Jim Crow was the rule of the land, AND we imprisoned - interned Japanese Americans.
No apologies for slavery, for genocide or for the internment.
Until our country comes to grip with racism, with our racist present and past, there can be no progress, and the hatred will continue.
Support for #Black Lives Matter demands, support for real community control and accountability of police forces, and full immigration rights for Latin Americans, Asians and Syrian, is a start.
Jay Schaffner
New organizing possibilities--if unions can be flexible enough to promote them!
David Newby
This dispute was about far more than wages, pensions, and employee rights -- quality of care to patients was a major issue.
Alfred Rose
==========
And what would have happened in Wisconsin in 2011 if we had been able to pull off similar actions? I really want to know a) if such actions were possible; and b) what the Walker response would have been.
David Newby
Can we learn from Cuba and Canada or are we condemned to neoliberal prostitution and gambling?
Marc Batko
enough already, shut it down, give it back. how colossally arrogant & hypocritical. we occupy part of Cuba, run a torture center, and then complain about human rights in Cuba.
Jim Price
And it is us workers whose neighborhoods, jobs, children, lives and cultures will be destroyed.  Eager to hear Engelhardt's next round of insights.
Leanna Noble
Disappointing article.  There is a major vacancy in it--the bigger context. ISIS was create by the US and its Western allies.  The attack on ISIS seems to be more about using/destroying many people as pawns who fight on one hand while creating the context for war against those Arab and African leaders that won't submit to the control by the US and its hegemonic goals. It has become very clear that the US uses disruption and destabilization as part of its strategy when trying to remove people from power or destroying secular and democratic nations. France is fully participating in this.  And given the level of racism against Arabs in France, along with the rising nationalism in France and the rest of Europe, waging a war against a non-state works to its advantage.  The level of bigotry is very strong in France. So creating false flags like Hebdo serves easily to distract people from the real issues that are affecting of us all.
I would have expected Juan Cole to know better and create a better context for his ideas.
tanya marguette
You forgot to say this attack was carried out by an ""Extremist Christian" or "Radical Christian".
David Pease
Mike Munk
Oluo is calling on us to point out these instances of erasure, not to defend them. In the case of *** Suffragette, the erasure, if it is there, seems deliberate. (But what's Gordon's excuse?) We need to be vigilant in ferreting out the reasons why such erasure continues.
Geoffrey Jacques
Thank you for including a different review of the movie. I haven't seen it yet and I want to like it. My British grandmother, Sophia Dart, called herself a suffragette. She was a lady's maid and later worked in the munitions factory, Woolwich Arsenal during WWI.  She went to the meetings, but since it wasn't ladylike to clap, she described banging her umbrella on the wooden floor of the meeting hall.  She was also a communist and so she and my grandfather were never able to get visas after WWII to come to the US for their daughter's wedding or the birth of either of their two granddaughters.
Carol Hayman
This movie should be required for everyone of voting age. Susan give it a try.
Diane Harris
I saw the movie. The movie doesn't only show women suffering (and that's accurate), it also shows women "building bombs" -- at least preparing the materials for that-- and it shows explosions caused by these dedicated women. Go see the movie and judge for yourself.
Luis Torres
I appreciated the article asking for a better way to remember Vietnam. The fact is we need full disclosure about many legends, and we are by no means the only country that needs to acknowledge its past errors. Before they die, Archbishop Tutu, the Dalai Lama and the current Pope could come together to create an International Truth and Reconciliation Commission.
Ignacio Castuera
from our friends at Portside. I'm happy to have been pals with Roxanne D across the decades. And with Portside, that publishes my pieces from time to time. This is a unique book.
Paul Buhle
I bought the audiobook this summer and actually listened to the whole thing three times. Rarely do I ever do that... Soooooo good. Then I bought the paper book.
Janine Giordano Drake
I'm getting it. And sharing. Thanks Paul, you are such a source of treasures.
Carolyn Toll Oppenheim
Excellent book.
Tina Braxton
Sterling Vinson
Try to live on $15/hr in New York. That would be, gross, $600/wk. After taxes, maybe $400 tops. The average monthly rent in NYC is $3649/mo.
You figure it out. Hint: two full time jobs in NYC at $15/hr would not pay for the rent!
David Berger
Happy Thanksgiving.
Most email lists I'm on seem to be run by American entities and assume that all their readers are Americans, but I thought I could have trusted Portside not to fall into the same traps. Why do you assume that your readership is all equally likely to be suffering from "Thanksgiving overkill"? I don't mean that you should be putting out emails as normal - volunteers and activists need a day off, probably more than salaried employees. What grates is the all-too-typical American assumption that when Americans speak, they speak only to other Americans - which often feels that it springs from a sense of American exceptionalism and a lack of interest in the world outside the USA's borders. I expect that from mainstream media outlets, politicians and businesses, but I think people who purport to speak to the Left and of the Left's values need to have a broader outlook and higher/better standards.
Thanks.
Angus Batey
Thanks, Portside.
Lucy Fried
The local movement of worker cooperatives, supported by the City Council, has increasingly caught the imagination of workers and organizers. What is the potential and what are the limitations of worker co-ops in building a movement for economic and social justice? To what extent does the co-op model enable working people to create secure jobs with decent pay and dignity, and, in doing so, begin to envision a new economy? What is the nature of organized labor's role in this new movement?
Speakers:
Amy B Dean, Editorial Board Member, New Labor Forum; Fellow, The Century Foundation; Co-author, A New New Deal: How Regional Activism Will Reshape the American Labor Movement
Roger Green, Director, Dubois-Bunche Center on Public Policy, Medgar Evers College; collaborating on a conversion of hospitals to cooperative ownership models
Adria Powell, Executive Vice President, Cooperative Home Care Associates
Melissa Risser, Attorney, Urban Justice Center's Community Development Project; Co-founder, 1worker1vote.org
Natasha Bannan - President of the National Lawyers Guild
Nelson Denis - Author of War Against All Puerto Ricans
Angel Jaramillo - President of the UTIER
Mercedes Martinez - President  FMPR (Federacion de Maestros de Puerto Rico)
Manuel Melendez - A Call to Action on Puerto Rico
Ed Morales - New York City journalist, Newsday columnist and longtime Village Voice contributing writer.
A Call to Action on Puerto Rico has come together to educate and organize against Puerto Rico's colonial crisis and the destructive effects of the resulting debt crisis, especially on the poor and working people of Puerto Rico.
Our mailing address is:
Why fall prey to unbridled commodity consumption? Why buy plastic junk that will not last? Why purchase gifts that nobody wants? Why get caught up in the ridiculous frenzy of holiday shopping? Is it worth the ulcers, stress, headaches, tension and anxiety?
The Commons is at 388 Atlantic Avenue, 
between Hoyt and Bond Streets in Brooklyn. 
F train to Bergen Street; A, C or G trains to Hoyt Schermerhorn; 
B, D, N, Q, R, 2, 3, 4, or 5 trains to Atlantic Avenue/Barclays Center.
By using the coupon code this month, everyone gets a taste of being a Friend of PM (FOPM) by receiving a 50% discount on all orders placed online. The other fantastic benefit of FOPM, getting monthly shipments of every new release while supporting radical writers, filmmakers, and artists, can be had by becoming a FOPM (which also makes a great holiday gift). See details below.
To take advantage of this offer, click on the links below and add any item(s) into your shopping cart. There is no minimum (or maximum) order.
Please note: this special offer is not available for any further discount to resale customers or Friends of PM, nor does it apply to any Combo Packs.  
Please also note: Keep in mind USPS Shipping deadlines. To get your gifts in time please double check your shipping options and choose accordingly.