https://portside.org/2016-04-06/mocked-and-forgotten-who-will-speak-american-white-working-class
Author: Chris Arnade
Date of source:
The Guardian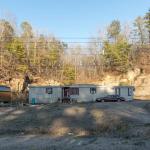 The National Review, a conservative magazine for the Republican elite, recently unleashed an attack on the "white working class", who they see as the core of Trump's support.
The first essay, Father Führer, was written by the National Review's Kevin Williamson, who used his past reporting from places such as Appalachia and the Rust Belt to dissect what he calls "downscale communities".
He describes them as filled with welfare dependency, drug and alcohol addiction, and family anarchy – and then proclaims:
"Nothing happened to them. There wasn't some awful disaster, There wasn't a war or a famine or a plague or a foreign occupation. ... The truth about these dysfunctional, downscale communities is that they deserve to die. Economically, they are negative assets. Morally, they are indefensible. The white American underclass is in thrall to a vicious, selfish culture whose main products are misery and used heroin needles."

A few days later, another columnist, David French, added:

"Simply put, [white working class] Americans are killing themselves and destroying their families at an alarming rate. No one is making them do it. The economy isn't putting a bottle in their hand. Immigrants aren't making them cheat on their wives or snort OxyContin."
Both suggested the answer to their problems is they need to move. "They need real opportunity, which means that they need real change, which means that they need U-Haul."
Downscale communities are everywhere in America, not just limited to Appalachia and the Rust Belt – it's where I have spent much of the past five years documenting poverty and addiction.
To say that "nothing happened to them" is stunningly wrong. Over the past 35 years the working class has been devalued, the result of an economic version of the Hunger Games. It has pitted everyone against each other, regardless of where they started. Some contestants, such as business owners, were equipped with the fanciest weapons. The working class only had their hands. They lost and have been left to deal on their own.The consequences can be seen in nearly every town and rural county and aren't confined to the industrial north or the hills of Kentucky either. My home town in Florida, a small town built around two orange juice factories, lost its first factory in 1985 and its last in 2005.
In the South Buffalo neighborhood of Lackawanna, homes have yet to recover from the closing of an old steel mill that looms over them. The plant, once one of many, provided the community with jobs and stability. The parts that haven't been torn down are now used mainly for storage.
In Utica, New York, a boarded-up GE plant that's been closed for more than 20 years sits behind Mr Nostalgia's, a boarded-up bar where workers once spent nights. Jobs moved out of state and out of the country. The new jobs don't pay as well and don't offer the same benefits, so folks now go to the casino outside of town to try to supplement their income.When you go into these communities and leave the small bubbles of success –Manhattan, Los Angeles, northern Virginia, Cambridge – and listen to people who work with their hands, you hear a uniform frustration and a constant anxiety. In a country of such amazing wealth, a large percentage of people are trying not to sink.
In Blossburg, Pennsylvania, Arnie Knapp walks five miles into town every morning, trying to keep his body in shape and not succumb to the various injuries he suffered working the mills. He started working at 14 and once they closed, he worked a series of lower-paying jobs. Unlike the characters profiled in the National Review article, he isn't looking for a handout: "I haven't asked for anything but work from anyone. Problem is, there aren't a lot of jobs around here any more."In Appleton, Wisconsin, Tom Lawless, who has been driving long-haul trucks all his life and measures his success in millions of miles safely driven, is frustrated: "I am getting squeezed, my pay gets lower, and my costs go higher."
In Ohatchee, Alabama, Larry, taking a day off work to take his son fishing, is gracious but frustrated: "I have worked in foundries all my life, since I was 15. Hard work, and I don't got a lot of money to show for it."
The frustration isn't just misplaced nostalgia – the economic statistics show the same thing.
Over the past 35 years, except for the very wealthy, incomes have stagnated, withmore people looking for fewer jobs. Jobs for those who work with their hands, manufacturing employment, has been the hardest hit, falling from 18m in the late 1980s to 12m now.The economic devaluation has been made more painful by the fraying of the social safety net, and more visceral by the vast increase at the top. It is one thing to be spinning your wheels stuck in the mud, but it is even more demeaning to watch as others zoom by on well-paved roads, none offering help.
It is not just about economic issues and jobs. Culturally, we are witnessing a tale of two Americas that are growing more distinct by the day.
The differences are manifest in education. The pathway offered out of the working class is to get a college education. Yet at the best colleges there are veryfew low-income students, except for a few lucky enough to grow up in New York City, Los Angeles or Boston.
Differences are also stark around health issues, as well as social issues such asmarriage, family and where people live. The growing differences have made it easier and seemingly acceptable to ridicule the white working class, further marginalizing and isolating them. Go into an office in New York City (I worked in them for 20 years) and you will hear people joke about "white trash", "trailer trash", "rednecks", "round people from square states". Turn on the TV and you hear more cheap jokes about how they dress, talk and behave.As the isolation has increased and opportunity diminished, some have turned to drugs. America, and particularly the white working class, is dealing with a drug epidemic that is killing more people each year at a startling rate. Just in the past decade deaths from drugs has doubled.
The National Review sees it as another sign of the flawed character of the poor. This is a common and moralistic trope those battling an addiction have long dealt with – that it is all the fault of their weakness. The reality is often far more complex. Addiction thrives in societies undergoing stress. How much someone abuses drugs is a measure of the trauma, pain, anxiety and isolation someone has experienced.
Then again, blaming the changes in the white working class on moral failures, rather than political and economic ones, is very convenient for conservatives andRepublicans.
At almost every juncture over the past 35 years, Republicans have supported and passed policies that have empowered businesses while supporting the removal ofpolicies that protect workers.They have supported the shift towards an aggressive free market that rewards the winners, regardless of where they started, and does little to protect the losers.
They supported, and got, massive tax cuts for the wealthiest.
They supported, and got, the deregulation of Wall Street.
They supported every effort to dismantle the social safety net: food stamps, welfare, social security and Medicaid.
Some of the polices they have supported, such as free trade, have also been supported by the Democrats. These policies were justified by the notion that the entire country would win, because the winners will win more than the losers lose.
Yet this is contingent on the winners sharing, and the Republicans have no interest in making the winners share.
Chris Arnade received his PhD in physics from Johns Hopkins University in 1992. He spent the next 20 years working as a trader on Wall Street. He left trading in 2012 to focus on photography. His 
"Faces of Addiction"
 series explores addiction in the south Bronx neighbourhood in New York City. Follow him on Twitter:
@Chris_arnade