https://portside.org/2016-05-08/illinois-budget-impasse-destroying-states-mental-health-services-providers-say
Author: Ellyn Fortino
Date of source:
Progress Illinois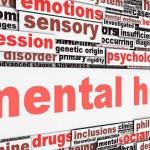 With May being national Mental Health Awareness Month, Illinois service providers and their advocates are drawing attention to the adverse effects of the monthslong state budget impasse on mental health services.
The epic political standoff between Republican Gov. Bruce Rauner and Democratic lawmakers has left the state without a full budget since last July. As a result, the state's mental health service infrastructure "is being destroyed," said Marvin Lindsey, CEO of the Community Behavioral Healthcare Association of Illinois. CBHA is a statewide association of mental health, substance abuse and youth service providers.
"What I keep being reminded of is, you put your resources where you think they're important," Lindsey said. "And right now, the state's actions (suggest) that people with mental health conditions, or people with mental illness, are not really important. I mean, that's the message that I keep hearing from the state. And we understand the politics. We understand what's going on. However, there are some industries that are being funded, and people with mental health are not."
During the state budget stalemate, funding for Medicaid services provided by community mental health centers has continued, Lindsey said. However, numerous other mental health services have gone unfunded since July 1.
Psychiatric care grants, for example, have been caught up in the budget standoff. The grants, Lindsey explained, supplement the state's "low" Medicaid reimbursement rates for psychiatry and help community mental health agencies hire psychiatrists.
The lack of funding for psychiatric care grants is a key reason why 86 percent of CBHA's membership has either reduced or eliminated psychiatric services since the budget impasse began over 10 months ago, Lindsey said. Because of these cuts, clients may face waiting periods as long as two or three months to see a psychiatrist.
In order to continue operations during the budget standoff, many mental health agencies have already tapped their reserves or borrowed money.
"If they haven't had to reduce services or staff, they're probably in the process of doing that," Lindsey said.
The effects of the state budget crisis have touched mental health providers across Illinois.
One of the more recent victims of the impasse is the Will County Health Department, which suspended nine programs last week, including adult psychiatric services.
Earlier this year, the state's largest provider of social services, Lutheran Social Services of Illinois, laid off 750 staffers and closed over 30 programs. The program closures, announced in January, impacted mental health counseling services in Berwyn, Des Plaines, Downers Grove, Elmhurst, Mendota, Prospect Heights, Wheaton, Dixon and Villa Park. The organization also closed six drug and alcohol residential rehab programs in Elgin and Chicago.
The budget impasse has also created turmoil for the Kenneth Young Center, a non-profit mental health and senior service provider in the Northwest Suburbs of Chicago. The organization has offices in Elk Grove Village, Hoffman Estates and Mount Prospect. When the current fiscal year ends on June 30, the state is expected to owe the Kenneth Young Center over $500,000.
"As a primarily publicly-funded organization, KYC depends on the income of state grants and programs to maintain its services," the organization said in a posting on its website. "The lack of payments from the state has forced the organization to curtail support services for mentally ill children, low cost psychiatric medications and lab work, and to reduce the number of psychiatric hours the organization can provide to its clients."
Effective June 30, the Kenneth Young Center will also be closing its volunteer-run resale shop in Schaumburg. The resale shop raises funds for the organization. The center decided to close the store because it has been running a small deficit and has faced recent difficulties in raising funds. Effects from the budget impasse factored into the decision as well.
"In making this difficult, yet essential decision, the organization is ultimately securing a healthy financial future to ensure the continuance of crucial services for our community's mentally ill and older adults," the organization said.
Another hard-hit organization is Centerstone, a non-profit provider of behavioral health services in Illinois as well as Florida, Indiana, Kentucky and Tennessee. The organization serves 16,000 clients in Southern Illinois and the Metro-East region, specifically in the counties of Calhoun, Franklin, Greene, Jackson, Jersey, Madison and Williamson. The state of Illinois currently owes Centerstone about $5 million.
"This has forced us to really focus in on doing all we can to preserve and protect our core mental health services," said Centerstone's Director of Advancement Kathryn Sime. "This is really putting a strain on our ability to provide these services to all the people who need them in the counties that we serve."
As it awaits payment from the state, Centerstone was forced to close its Jerseyville office in April. Clients from that office are now being served out of Centerstone's Alton facility. Staff have not been reduced as part of the consolidation, and the organization continues to offer some community-based services in Jersey County, Sime said.
Centerstone has also shuttered its youth mentoring program, called Big Brothers Big Sisters of Southern Illinois. Staff impacted by the program's closure have been placed elsewhere within the agency. Additionally, Centerstone is in the process of selling an administrative office located in Williamson County. The pending administrative office sale is meant to help reduce Centerstone's overhead expenses and will not impact the organization's client service, Sime said.
The Illinois budget crisis will have long-lasting effects on the state's behavioral health and social service infrastructure, Sime added.
"The changes that are happening now as a result of the state budget impasse will have a long impact -- long after the budget crisis is resolved," she stressed.
Centerstone is "urging all lawmakers and elected officials to do their part to help us find a resolution to the state budget crisis that is fair to all the citizens of Illinois," Sime said.
Mental health providers could see some relief under a $441 million emergency state funding plan for human services. The Senate unanimously approved the funding proposal last week, sending it to the House for consideration.
The stopgap funding measure would allocate money to various human services agencies and programs, such as those serving seniors and people who are homeless or have mental illnesses. The measure also includes funds for psychiatric care grants, said Heather O'Donnell, senior vice president of advocacy and public policy at Chicago-based Thresholds, a recovery service provider for people with mental illness in Illinois. The state currently owes Thresholds about $4 million.
Even if the emergency human services funding legislation gets approved, advocates said it will take more than a stopgap measure to address the state's mental health shortfalls.
O'Donnell summed up the status of Illinois mental health services as "far, far less than adequate."
"We just simply do not have a strong, robust mental health system whatsoever," she said. "I believe that most elected officials understand that we have had a longstanding mental health crisis in our state for decades. And now we are dismantling that."
Mental health services have been the target of state budget cuts for years, providers pointed out.
The state has already slashed more than $113 million in general revenue funding for mental health services between fiscal years 2009 to 2012, according to research by the National Alliance on Mental Illness (NAMI) of Chicago. Over the same time period, the state saw a 19 percent increase in emergency room visits among people experiencing psychiatric crises, the group found.
O'Donnell said the average psychiatric hospitalization costs about $6,000, whereas a full year of community-based treatment for an individual with serious mental illness costs $10,000 a year.
"The math completely supports investing in treatment," she said. "And most people don't even need that [$10,000] level of care."
The state's mental health system needs "wholesale reform," O'Donnell argued.
"We need rate reform. We need a rate increase to grow capacity within the mental health sector," she said. "The stopgap funding bill would be a small step forward, but it's not enough. There's no certainty at the provider level about what is going to be in place for FY17. And providers like Thresholds and others are getting to the end of their ability to borrow ... This has just simply gone on too long for providers to survive."
Mental health providers and advocates say they will keep pressure on lawmakers to reach a budget solution.
"We need a budget now. We need to be paid for the services that we rendered over the last 10 months," Lindsey said. "It's just that simple ... We need to be paid now.