https://portside.org/2016-09-01/slavery-and-national-anthem-surprising-history-behind-colin-kaepernicks-protest
Author: AJ Willingham
Date of source:
CNN.com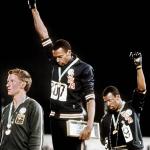 By AJ Willingham
August 30, 2016
"I cannot stand and sing the anthem. I cannot salute the flag. I know that I am a black man in a white world."
That's not Colin Kaepernick, the San Francisco 49ers quarterback whose refusal to stand during the national anthem has invited criticism from all corners of the sports world.
That's Jackie Robinson, beloved baseball pioneer and civil rights activist, writing in his 1972 autobiography, "
I Never Had It Made
."
After Kaepernick was spotted sitting during the anthem preceding last Friday's NFL preseason game, the struggling quarterback
 said he would not stand
 "to show pride in a flag for a country that oppresses black people and people of color."
It's hard not to notice their words are almost perfectly aligned. But it shouldn't be a surprise when you consider some historical context, namely, that the anthem actually contains a reference to slavery and Kaepernick is far from the first athlete to question its scope.
The national anthem's forgotten lyrics
"The Star-Spangled Banner" was written by Francis Scott Key in 1814 about the American victory at the Battle of Fort McHenry. We only sing the first verse, but Key penned three more. This is the third verse:
And where is that band who so vauntingly swore,
That the havoc of war and the battle's confusion
A home and a Country should leave us no more?
Their blood has wash'd out their foul footstep's pollution.
No refuge could save the hireling and slave
From the terror of flight or the gloom of the grave,
And the star-spangled banner in triumph doth wave
O'er the land of the free and the home of the brave.
Athletes and the American ritual
The American ritual of the national anthem has always been a crucible for patriotism and protest. It presents a particularly fraught dynamic for sports stars, since sports events are often so closely tied with the rhetoric of American pride. When a highly visible opinion comes up against a highly visible symbol, the result is always incendiary.
It's a lot of ire for a gesture with a strong historical and rhetorical precedent.
One doesn't even need to dip into iconic moments in history to follow the trend.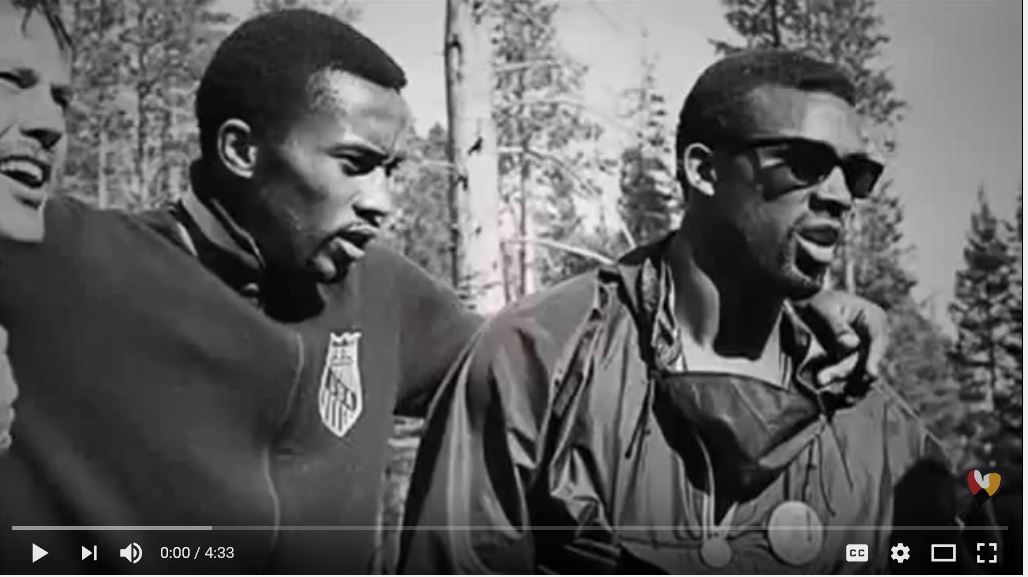 The protest that took place on top of the victory stand in Mexico City on the 16th October 1968, by US athletes Tommie Smith and John Carlos (supported by Australian Peter Norman) was one of the greatest moments in the history of the Olympics. Smith and Carlos did the unthinkable when they had the courage to make a stand against the grave injustice, impoverished conditions and societal mistreatment of their fellow humans, they stood on the podium and held up their raised gloved fists in unity and in protest of the continuing dehumanizing treatment of African Americans by the country they represented, and of the oppressed worldwide.(
1968 Olympics The Black Power Salute
)
I Love Ancestry
Published on Jul 7, 2013
An Inspiring Act of Bravery. Willing to sacrifice ALL for justice. Tommie Smith, Dr. John Carlos & Peter Norman. "We can change the world and make it a better place. It is in your hands to make a difference." --Nelson Mandela
It was expected that Americans would dominate the track at the 1968 Summer Olympics in Mexico City. Indeed, when the men's 200-meter began, American Tommie Smith led the pack, sprinting ahead to take gold. Heading into the home stretch, it looked as if teammate and world-record holder John Carlos would win silver, but Australian Peter Norman edged him out, bounding down the straightaway to take silver and leaving Carlos with bronze. But it's what happened next that would make history.
Smith and Carlos stood on the podium wearing black socks without shoes to symbolize black poverty in the U.S. Carlos wore a strand of colorful beads to protest lynching. They bowed their heads as The Star Spangled Banner played, and raised their fists - clad in black leather gloves - in salutes to Black Power and unity. It was a gesture seen around the world, and an enduring symbol of political resistance.
Winning the 200 meter, John Carlos accepted the Bronze medal at the Olympic podium wearing black socks and no shoes to represent impoverished people who had no shoes of their own, and raised a black-gloved fist crowning a bowed head to humbly reflect the strength of the human spirit. Headlines were made around the globe and the photograph of the three medalists standing peaceably in protest at the ceremonial podium instantaneously became a historical symbol of the fight for human rights.
"We owe it to our Ancestors and to the sacrifices that they made, to continue to achieve higher goals, while maintaining our identity. Stand Up! Stand OUT!"
This fleeting moment, though, came out of the deep-rooted struggle for racial equality gripping America. Smith and Carlos had been part of the Olympic Project for Human Rights, which, founded in 1967, had originally called upon black athletes to boycott the Summer Games.
The movement's mission statement asked, "Why should we run in Mexico only to crawl home?" Ultimately the group decided against the boycott, but Smith and Carlos embodied their message of protest. Australian Peter Norman wore an OPHR patch on his jacket during the ceremony as a symbol of solidarity.
"I have fought against white domination, and I have fought against black domination. I have cherished the ideal of a democratic and free society in which all persons live together in harmony and with equal opportunities. It is an ideal which I hope to live for and to achieve. But if needs be, it is an ideal for which I am prepared to die." --Nelson Mandela
In a 2008 op-ed for the L.A. Times, basketball legend Kareem Abdul-Jabbar, who had been asked to try out for the '68 Olympic basketball team, described what watching that moment meant. "Whites were outraged, blacks felt some rush of pride," he wrote.
Carlos, who would go on to equal the world record in the 100-meter, win an NCAA championship title and even play a short stint in the NFL, spoke in Chicago this year. Speaking to an audience of young poets and activists, he said that now, when asked by photographers to raise his fist for the camera, he instead instructs them to find a young person to photograph. "Let some young man or woman raise their fist," he said. "I want them to see that we've moved on to the next generation."