https://portside.org/2016-11-24/winning-russian-roulette
Portside Date:
Author: Scott McLemee
Date of source:
Inside Higher Ed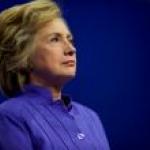 Two months ago I started keeping a notebook about the presidential election -- in part to jot down my musings and fulminations in a real-time chronicle of the most terrifying length of track on this year's roller-coaster ride, and in part to wean myself from the habit of snarling profanities at the cable television news. (It was scaring the cats.)
A nickname for the project suggested itself -- The Trump Dump. For it really has been just the one candidate -- his moods and his impulses, far more than his policies, insofar as they could ever be determined -- who set the terms and the pace of the entire contest. Making sense of 2016 meant making sense of Donald Trump, or, rather, of how he ever emerged as a serious political force. "He is impervious to every bullet he shoots into his own feet," reads one of my notes from before the first debate. "It's hard to keep thinking about this, but impossible to stop."
Hillary Clinton, by contrast, is all ineluctability and no enigma. She became the de facto presumptive Democratic candidate for 2016 no later than 2009. Even the scandals linked to her name seem perennial. As a tough-minded and successful professional woman in her 60s, Clinton embodies a misogynist's worst nightmare, but that just means that the psychodrama of recent months has all been on the part of the candidate with the Tic Tacs.
The Clinton campaign's greatest advantage was never her aura of inevitability, of course, but rather the widespread suspicion that a Trump presidency would prove to be, like a game of Russian roulette, altogether too exciting for everyone involved. HRC would have guaranteed us the comforts of familiar crises: annual displays of government-shutdown brinksmanship for one, along with a shrinking Supreme Court as the justices die off, with confirmation hearings postponed until after the latest presidential impeachment attempt.
In reading a selection of the master's theses and doctoral dissertations on Hillary Clinton that academics completed between 1994 and May of this year, I've had much the same feeling: most of the scholarly attention to her has come from two or three disciplines and focused on a small range of topics.
I made two collections of abstracts from an online repository of theses and dissertations -- 30 in all, although one item appeared in both sets, bringing the total down to 29. The degrees sought were about evenly divided between the M.A. and the Ph.D., along with one Ed.D. and two M.S. degrees. A plurality of the work -- 10 out of all the theses or dissertations -- was identified as conducted in communications departments, with three more in rhetoric. Departments of political science, sociology, education and leadership studies hosted one study each, while two were listed as done in liberal studies programs. Of the five theses or dissertations for which no disciplinary affiliation was given, at least two or three showed an affinity to the study of rhetoric and communications -- historically, closely associated fields.
In short, more than half of the work on Clinton was performed by students working in rhetoric/communications. In a rough analysis of the topics, I found that 14 were clearly marked as focusing on gender (an implicit emphasis in a number of others). Ten each were identified as studies of rhetoric and media; three specified a focus on communication in general and three on online communication specifically. Seven concentrated on Clinton as first lady and nine on her 2008 campaign. All that said, I should make clear that a single thesis or doctoral dissertation might fall under up to three of these topical headings.
Over all, the emphasis of the studies was overwhelmingly on Clinton either as a user of some form of communication media or as an object of media representation. To give two master's theses as examples, respectively: Christina Young Guest's M.A. thesis, "Political Feminine Style and the Feminist Implications of the Respective Convention Speeches: Hillary Rodham Clinton and Sarah Palin" (University of Central Missouri, 2010), and Heidi Johnson's "Clinton as Matron, Palin as MILF in 2008 Political Cartoons: Transformation in the Caricature of Female Authority?" (Hawaii Pacific University, 2009). As these titles suggest, questions regarding communications and gender issues were interrelated: every dissertation or thesis specifically focused on gender also addressed some aspect of rhetoric, media or communication.
Much less common were studies focusing on Clinton and policy. By my count, only five did. To risk an overgeneralization, researchers have tended to be more interested in how Clinton challenged or was constrained by traditional female roles or implicit assumptions about the proper relationship between public and private identity than in her activity as a senator or secretary of state.
The most recent of the studies -- accepted for the master of arts in liberal studies at Wake Forest University in May of this year -- concerned a matter that proved especially persistent throughout this year's campaign: Whitney Jessica Threatt's "A Transparent Hillary Clinton Through the Lens of Apologia Discourse," wherein Clinton's email server and its vexed status is addressed with respect to the Obama presidency's policy on transparency and open government.
Drawing on a specialist literature about apologia (discursive mitigation when accused of injury and/or failure to live up to a certain standard), Threatt considers how various routine responses (denial, corrective action, shifting of blame, etc.) can serve to improve or worsen the accused's situation vis-à-vis an audience. Complicating apologia for a very public figure such as Clinton is the double problem of media repetition (asking the same question over and over "suggests that the charges brought are true") and widespread "alienation from politicians as well as the political process."
Between Whitewater, the Lewinsky affair and so forth, Clinton has spent much of the past quarter century negotiating the terms of "image repair." (Let's nod at the existence of an additional set of specialist typologies here and just continue.) Meanwhile, opposing political operatives have built entire careers around raising the earlier circumstances for discussion again at every opportunity. In the case of the private email server, the researcher finds Clinton using certain forms of apologia employed in earlier controversies but with one mode in particular. Examining speeches and interviews with Clinton, Threatt notes that she "consistently attempts to demonstrate that she, herself, has been transparent about not only the investigation but throughout her time as secretary of state." She assures listeners "that she is doing everything in her power to display transparency by providing the public with the actual emails …. The fact that she is doing more than what has been asked of her insinuates that she is being a leader."
The upshot here is that Clinton has had an arsenal of rhetorical strategies at her disposal and considerable practice in using them -- with repetition and consistency as primary guiding principles, in part because the same questions and accusations return time and time again. On Tuesday, those strategies failed her.
[Scott McLemee is the Intellectual Affairs columnist for Inside Higher Ed. In 2008, he began a three-year term on the board of directors of the National Book Critics Circle. From 1995 until 2001, he was contributing editor for Lingua Franca. Between 2001 and 2005, he covered scholarship in the humanities as senior writer at The Chronicle of Higher Education. In 2005, he helped start the online news journal Inside Higher Ed, where he serves as Essayist at Large, writing a weekly column called Intellectual Affairs. His reviews, essays, and interviews have appeared in The New York Times, The Washington Post, The Boston Globe, The Nation, Newsday, Bookforum, The Common Review, and numerous other publications.]