https://portside.org/2017-06-29/whole-foods-market-amazon-and-inhospitable-hospitality
Author: Gary Herman
Date of source:
Union Solidarity International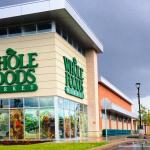 Across the world, workers in the "hospitality" industry (essentially, this covers hotels, catering, restaurants, bars, food and drink outlets, and tourism) are among the most threatened by low wages, insecure employment and the growing menace of unregulated automation through the introduction of versatile new robot technologies.
The desire to pare labour costs to the bone is driving worrying developments. Andy Haldane, the Bank of England's chief economist, has gone as far as to say that low wages and wage growth, the trend towards self-employment and the diminishing power of unions in the West is leading the developed world back to conditions that flourished three centuries ago, when "most workers were self-employed or worked in small businesses; there were no unions; hours were flexible; work was artisanal, task-based, divisible."
Many businesses, particularly in the wave of customer-facing technology companies represented by the likes of Uber, Deliveroo and Amazon, see cutting labour costs as a strategic business imperative. In fact, they see it as the foundation of their operations.
Consider the recent news that Amazon is buying the US-based "natural foods" grocery and catering chain Whole Foods Market for $13.7bn in cash. It's true that Amazon's founder, Jeff Bezos, still harbours ambitions for his firm to challenge Walmart as the world's biggest retailer and the world's biggest grocer. But it's also true — and probably more important — that for all its high tech pizzazz Amazon's business is firmly based on a model of insecure, low-wage, sweated labour and Whole Foods has offered itself as a fresh arena for Bezos's backward march of workers' rights.
Charles O'Shea, an analyst with credit rating agency Moody's, is quoted in Investor's Business Daily as writing that the proposed takeover "still falls well short of being a real threat to Walmart". O'Shea told Walmart investors not to panic. "Realistically speaking, a challenged $16 billion food retailer is merely changing owners," he wrote.
But that's really viewing the deal from the wrong end of the telescope. In a conversation reported in the Washington Post on 20 June, John Mackey, CEO of Whole Foods Market, turned the telescope around when he observed that the merger would change Whole Foods. Amazon, he said, was "at the forefront of technology, and we are… we're a little behind there." He expected Whole Foods to fold itself into Amazon and benefit from its know-how.
"I think, sometimes," said Mackey, "our company's gone a bit too much team member focus at the expense of our customers." And, in Mackey's universe, technology plus "customer focus" means lower prices, fewer jobs, cuts in wage rates and an end to the employee benefits that have marked Whole Foods out as a model employer: environmentally aware, paying better-than-average wages, offering an employee discount of at least 20 percent on store purchases, providing a superficially low-cost healthcare plan and allowing employees to vote on other benefits.
Of course, Whole Foods is not sentimental about its workers. Like Amazon itself, the company is very anti-union, although Mackey prefers to say "beyond unions". In 2015, Whole Foods responded to poor trading results by sacking some 1,500 of its "team members", over 1.5 percent of its US workforce, concentrating on the more experienced and more expensive employees. A wave of demotions and pay-cuts followed. Store managers were incentivised to reduce the ratio of full-time to part-time employees, which would have the indirect benefit of removing workers from all company employee benefit schemes tied to hours worked.
Mackey's vision of "team members" and their "happiness and excellence" is looking threadbare, and his company is growing fearful of unions coming in. Whole Foods workers are increasingly bitter. Whole Foods' kindly image of a helpful, friendly and concerned business has already suffered from its strategy of destroying any competition from independent organic and natural food stores. Now its reputation as a good employer is shot to pieces. But if everything about the company is changing, there remains one constant. It still intends to be "100 percent union-free".
So this is the future of the hospitality industry, as envisaged by Amazon and Whole Foods.
"Whole Foods launched a nationwide campaign, requiring workers to attend 'Union Awareness Training', complete with Power Point presentations," according to a report on the Daily Kos website in 2009. Workers from Whole Foods who attended one of these meetings reported that the store managers who addressed them said, "Unions are deceptive, money-hungry organizations who will say and do almost anything to infiltrate and coerce employees into joining their ranks." But then Whole Foods has only its own actions to blame if its workers flock to these "deceivers" in order to protect their jobs and wages.
And unions around the globe are fighting back, with help from the global union for workers in the hospitality industry — the International Union of Food, Agricultural, Hotel, Restaurant, Catering, Tobacco and Allied Workers' Association (IUF).
For example, German fast-food workers have been struggling with employers over fair pay and a living wage for over none months. The companies, including big names like McDonald's, Burger King, Starbucks, Pizza Hut and Autogrill, are negotiating with the German food workers union NGG. They've offered considerably less than the rate of pay calculated by the German federal government as a living wage. Now more than 1,000 workers and supporters have started to take part in protests and warning strikes. And while the employers have shown no serious willingness to review their offer, the union — with the support of the IUF — will escalate the struggle. You can help by clicking on the link below.
The fact is that giants of the hospitality industry don't always win.
In early June, members of New Zealand's Unite union, the local IUF affiliate, overwhelmingly endorsed an agreement reached with McDonald's. The agreement covers all the company's restaurants in New Zealand, including the franchises. It will apply only to union members and will see their pay increase to New Zealand's minimum hourly wage plus 10 cents an hour extra every year for three years, guaranteed agreed hours of work every week, additional available shifts to be notified electronically before new staff are hired, and — for the first time — a two-week redundancy payment if a restaurant closes. This sort of agreement — union recognition, wage rates above the minimum, redundancy pay, guaranteed hours of service and opportunities for extra hours — is the best weapon against the plague of insecure, low wage work that threatens to take us back to eighteenth century conditions.
Also in June, the mayor of New York, Bill de Blasio, signed a package of bills benefitting some 65,000 fast food workers, the key component of which is a requirement that fast food restaurants schedule their workers at least two weeks in advance or pay extra for shift changes. The legislation has been pushed for by the IUF-affiliated SIEU and leaders of the successful FightFor15 campaign. It ensures that fast food workers have breaks of at least 11 hours between shifts and, as with the New Zealand agreement, are given the option of working additional hours before their employers hire extra staff.
The good news from New Zealand and New York shows that the hospitality industry can be reformed and need not come to resemble a modern type of slavery. The demands for reasonable pay, decent working conditions, scheduled hours and opportunities for additional hours if required can be met and even mandated. This is a lesson that companies like Amazon and Whole Foods need to learn.
More details
Whole Foods Market, Wikipedia.
Larry Elliott, "Low wages are 'return to pre-industrial Britain', says Bank of England economist",  Guardian, 22 June 2017.
Elaine Low,"Why Amazon-Whole Foods Is A 'Mere Smidge' For Wal-Mart", Investor's Business Daily, 21 June 2017.
Danielle Paquette, "People are worried Amazon will replace Whole Foods workers with robots", Washington Post, 16 June 2017.
Pinko Elephant, "Whole Foods is anti-union", Daily Kos, 9 May 2009.
Tom Philpott, "'Employees Are Bitter' as Whole Foods Chops Jobs and Wages", Mother Jones, 3 October 2015.
You can help the German fast food workers by clicking here to send a message to the bosses.
More information and the full terms of New Zealand settlement are available on the Unite website.