https://portside.org/2018-01-06/worker-safety-experts-court-ruling-silica-dust-limits-huge-victory
Author: William Rogers
Date of source:
Left Labor Reporter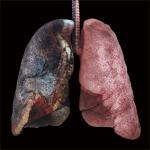 A US Appeals Court in Washington DC upheld new Occupational Health and Safety Administration (OSHA) rules that improve worker protections against deadly exposure to silica dust.
Silica dust is the product of grinding, drilling, abrasive blasting, and milling of substances used by the construction, ship building and maintenance, mining, foundry, and hydraulic fracking industries.
Exposure to silica dust, a hundred times smaller than a tiny grain of sand, can cause silicosis, a progressive and irreversible lung disease, as well as lung cancer and other serious respiratory problems.
The court observed that "silicosis is the most prevalent chronic occupational disease in the world" and that 2 million workers in the US are exposed to silica dust.
In its ruling, the court said that OSHA, which issued the new rules in 2016, acted properly when it lowered the allowable level of silica dust exposure at work.
Business groups, led by the US Chamber of Commerce, had challenged OSHA's new worker safety rules calling them unnecessary.
Occupational health experts praised the court's decision.
"This is a huge win for millions of workers in construction, foundries, mining, shipbuilding, and many other industries. Low-wage workers and those in the informal sector can now be assured of safer working conditions," said Jessica Martinez, co-executive director of the National Council for Occupational Safety and Health (NCOSH).
In 1971, OSHA first established silica dust exposure levels. The agency set the upper limit of exposure at 100 micrograms per cubic meter for general industry and 250 micrograms per cubic meter for the construction industry.
By the 1990s there was concern that these levels were too high and that too many workers were being exposed to unsafe and unhealthy levels of silica dust.
OSHA conducted painstaking research that lasted nearly 20 years. As a result of this research, OSHA determined that the exposure level should be lowered to 50 micrograms per cubic meter for all industries.
OSHA also determined that employers should provide periodic, free medical examinations to workers exposed to silica dust to determine whether they were at risk of developing silicosis or other associated diseases.
Business groups opposing the new OSHA rules argued that current exposure levels were sufficient to protect workers.
But the Court found that OSHA's estimates that the lower exposure levels would save nearly 650 lives a year and prevent more than 900 new cases of silicosis and related lung diseases a year to be persuasive.
Businesses also objected to the medical screening requirements of the new regulations and to an additional requirement that allows workers to withhold the results of their screenings from their employers.
The Court found that OSHA acted within in its authority when it issued the medical screening requirement and that workers have a right to privacy regarding the results of their own medical screening.
Some unions challenged the new OSHA rules saying that they didn't go far enough.
The North American Building Trades Unions (NABTU), a federation of construction industry unions, wanted the new rules to tighten up language regarding workers who will be eligible to receive periodic, free medical treatment.
The Court ruled against NABTU and allowed the language in the new rule to stand.
Despite this setback, Chris Cain, director of safety and health for NABTU, called the overall Court ruling a "huge win for the nation's construction workers and affirms that OSHA put out a strong science-based standard."
Other unions wanted the new regulations to guarantee that workers who have to be removed from a job because of health effects resulting from silica exposure will not have their wages lowered.
The Court remanded this challenge back to OSHA for further study.
Richard Trumka, president of the AFL-CIO, praised the decision.
"Working people won a huge victory today with the court's decision fully upholding OSHA's 2016 final silica standard," said Trumka. "This will protect millions of workers from disabling disease and save thousands of lives. The court rejected industries' arguments and directed the agency to further consider additional union safety recommendations."
Martinez said that the court ruling presents a clear path forward.
"Now that industry's challenge to this sensible, life-saving rule has failed, OSHA must focus on rigorous enforcement," Martinez said. "National COSH will continue our efforts to inform workers about how to exercise their right to a workplace free from harmful dust and other hazards."