https://portside.org/2018-05-30/harvard-study-estimates-thousands-died-puerto-rico-because-hurricane-maria
Author: Arelis R. Hernández and Laurie McGinley
Date of source:
Washington Post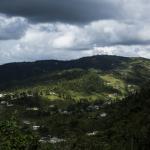 Miliana Montanez cradled her mother's head as she lay dying on the floor of her bedroom here, gasping for air and pleading for help. 
There was nothing her family could do. It took 20 minutes to find cellular reception to make a 911 call. Inoperative traffic signals slowed down the ambulance struggling to reach their neighborhood through crippling congestion.
Ivette Leon's eyes bulged in terror as she described to her daughter the tiny points of light that appeared before her. She took one last desperate gulp of air just as paramedics arrived. Far too late.
More than eight months after Hurricane Maria devastated Puerto Rico, the island's slow recovery has been marked by a persistent lack of water, a faltering power grid and a lack of essential services — all imperiling the lives of many residents, especially the infirm and those in remote areas hardest hit in September.
A new Harvard study published Tuesday in the New England Journal of Medicine estimates that at least 4,645 deaths can be linked to the hurricane and its immediate aftermath, making the storm far deadlier than previously thought. Official estimates have placed the number of dead at 64, a count that has drawn sharp criticism from experts and local residents and spurred the government to order an independent review that has yet to be completed.
The Harvard findings indicate that health-care disruption for the elderly and the loss of basic utility services for the chronically ill had significant impacts, and the study criticized Puerto Rico's methods for counting the dead — and its lack of transparency in sharing information — as detrimental to planning for future natural disasters. The authors called for patients, communities and doctors to develop contingency plans for such disasters.
Researchers in the mainland United States and Puerto Rico, led by scientists at the Harvard T.H. Chan School of Public Health and Beth Israel Deaconess Medical Center, calculated the number of deaths by surveying almost 3,300 randomly chosen households across the island and comparing the estimated post-hurricane death rate to the mortality rate for the year before. Their surveys indicated that the mortality rate was 14.3 deaths per 1,000 residents from Sept. 20 through Dec. 31, 2017, a 62 percent increase in the mortality rate compared with 2016, or 4,645 "excess deaths."
"Our results indicate that the official death count of 64 is a substantial underestimate of the true burden of mortality after Hurricane Maria," the authors wrote.
Read the full story here.