https://portside.org/2019-01-22/media-bits-and-bytes-january-21-2019
Author:
Date of source:
Portside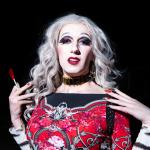 What Ads in the New Yorker Tell Us About the American Oligarchy
By Thomas E Ricks
December 2, 2018
The Guardian
The New Yorker's news columns shed light on the state of the nation, but its advertisements speak to the state of our culture.
Alexandria Ocasio-Cortez Is A Perfect Foil For The Pro-Trump Media
By Charlie Warzel
January 7, 2019
BuzzFeed News
Both use the same online playbook — to starkly different ends.
With Interactive TV, Every Viewer is a Showrunner Now
By Peter Rubin
January 21, 2019
Wired
Netflix is handing back the reins via choose-your-own-adventure experiences it's calling "interactive content."
I Gave a Bounty Hunter $300. Then He Located Our Phone
By Joseph Cox
January 8, 2019
Motherboard
T-Mobile, Sprint, and AT&T are selling access to their customers' location data, and that data is ending up in the hands of bounty hunters and others not authorized to possess it, letting them track most phones in the country.
ContraPoints Is Political Philosophy Made for YouTube
By Clifton Mark
January 6, 2019
The Atlantic
In her lushly produced videos, Natalie Wynn brings a rare skill for rational argument and emotional persuasion to one of the most vicious battlefields of the online culture wars.