https://portside.org/2019-11-28/new-york-democrats-just-passed-measure-could-take-working-families-party-ballot-what-you
Author: Akela Lacy; Fair Elections for New York
Date of source: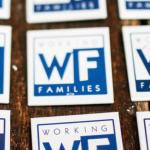 New York Democrats Just Passed a Measure that Could Take the Working Families Party Off the Ballot
By Akela Lacy
November 25, 2019
The Intercept
AT A MEETING ON MONDAY, a commission created to implement New York's public campaign finance system voted to pass a proposal that would make it significantly more difficult for alternative political parties to operate in the state. The proposal would change party qualification rules and, combined with an earlier measure to end fusion voting, is seen as part of a larger set of attacks by state Democrats, led by Gov. Andrew Cuomo, on Cuomo's nemesis: the Working Families Party.
In doing so, state Democrats go against national party leaders, who have spoken out against attempts by the state party to end the WFP's ballot line. Both party leaders and the WFP say the change would also build a structural advantage for Republicans in swing districts across the state by eliminating the WFP's margins and boosting numbers for the state's biggest minor party, the right-leaning Conservative Party.
New York Democratic Party Chair and Public Campaign Finance Commissioner Jay Jacobs's change would increase by threefold the number of votes political organizations need to qualify as a party. Currently, a party has to petition to get on the ballot, and then receive 50,000 votes in a gubernatorial election in order to qualify as a party for the next four years, without having to go back through the arduous petition process. Jacobs's latest proposal would raise that threshold to 2 percent of total voter turnout every two years in a gubernatorial and presidential races, or 130,000 votes, whichever is higher. In a typical gubernatorial election, that's around 130,000 to 150,000 votes. In a presidential race, that's around 160,000.
The new proposal would go into effect in 2020, which would keep WFP off the ballot in 2022 if they don't reach the new threshold in 2020. Cuomo is up for reelection in 2022. In that case, the WFP says, it would continue to focus on primary challenges and organizing in the state. 
WFP New York state director Bill Lipton called the Monday vote a "power grab" and said that "Cuomo and Jay Jacobs were hell-bent on punishing the WFP for our independence."
"The party qualification changes happened only because Cuomo and Jacobs threatened to blow up the public financing proposal altogether if they were not able to extract a pound of flesh from WFP."
The only party that is likely to make the new cutoff is the right-leaning Conservative Party — the state's third largest party, and the only one of six minor parties that consistently gets more votes than the WFP. The Conservative Party would likely maintain its status under Jacobs's proposal. That means it would be able to shrink its margins in areas where the WFP had previously taken a larger share of votes. According to the WFP, the move could jeopardize a handful of blue seats in Congress and the state Senate.
WFP national campaigns director Joe Dinkin told The Intercept the proposal by Jacobs would "just be spitting in the eye of progressives," and that Jacobs would "also be damaging the prospects of swing district Democrats all over the state."
The commission was originally appointed to implement the state's public campaign finance system. But Lipton has also said the commission was designed specifically to end fusion voting, a mechanism that allows candidates to run on multiple party lines. In theory, the mechanism helps minor parties stay afloat without taking votes away from major candidates, by allowing major-party candidates to be listed on a minor-party ballot line if the smaller party nominates them. Jacobs, who was appointed by Cuomo, has been open about his disdain for fusion voting and actively recruited speakers to testify against fusion voting to the public campaign finance commission, Politico reported in September.
Democratic leaders in New York have also spoken out in support of the WFP and condemned the commission for trying to end fusion voting and working to dismantle the WFP's ballot line. Senate Minority Leader Chuck Schumer tweeted Friday that the commission should focus on campaign finance and "not ending fusion voting and the @NYWFP." New York Democratic Reps. Grace Meng, Antonio Delgado, and Anthony Brindisi tweeted their support for the WFP as well, saying the commission's proposal would disenfranchise voters and help special interests, and effectively handicap the state party. All have run on the WFP party line as well as the Democratic line. "This plan helps conservatives and hurts Democrats and progressive policies," Meng wrote.   
The cause has even gotten some attention from Democratic leaders in other states, including California and Nebraska, who are concerned about the rule change hampering the Democratic Party in competitive national districts. Nebraska State Democratic Chair Jane Kleeb said the change "seems to be closing off the ability of the Working Families Party to continue their alliance with Democratic candidates in favor of helping the Conservative party." Daraka Larimore-Hall, vice chair of California's Democratic Party, said the party needed the Working Families Party to knock out "vulnerable Republicans."
The WFP says both the fusion voting and party qualification proposals are signs Democratic leaders are seeking to undermine the group's growing influence in the state legislature on issues like rent control and campaign finance. The party helped replace former members of the state legislature's Independent Democratic Conference, including Cuomo allies who helped stall progressive legislation for years under a power-sharing scheme with Republicans. With the IDC defeated, the legislature quickly took up a number of progressive measures including licenses for undocumented immigrants, an overhaul to voting rights laws, and new gun control measures. The passage of major rent control measures sent the real estate industry into a frenzy, and developers who'd previously had Cuomo's ear were left wondering why he wasn't pulling rank for them in Albany.
The WFP sees the new proposal as the Democratic Party's olive branch to those interests. "Jacobs is attempting to use the power of an unelected commission to do damage to the WFP," Dinkin said. "It's an abuse of power in service of political vengeance against progressives. But whatever happens, WFP will remain a fighting force to elect the next generation of progressive leaders in New York and win big progressive change for working families."
Cuomo's office has called the idea that New York Democratic leaders are attacking the WFP "utter nonsense," and the governor himself has run on multiple lines. (The WFP backed Cynthia Nixon in her primary challenge to Cuomo April last year, but "grudgingly offered" him the ballot line in the general election.) Cuomo's office did not immediately respond to a request for comment.
[Akela Lacy is a politics reporter. She was previously The Intercept's inaugural Ady Barkan Reporting Fellow; prior to that, she was a politics fellow in the D.C. Bureau. She has also worked at Politico, covering breaking news and immigration. She produced Politico's flagship newsletter, Playbook, and co-authored the afternoon newsletter, Playbook PM. Prior to that, Lacy worked in international reporting at the Pulitzer Center. She graduated from the College of William and Mary with a B.A. in sociology and Italian. She is currently based in Washington, D.C.]
Legislature Needs to Pass Fair Elections Fix
November 27, 2019
Fair Elections for New York
https://fairelectionsny.org/cms/wp-content/uploads/2019/11/Fair-Elections-Letter-November-27-2019.pdf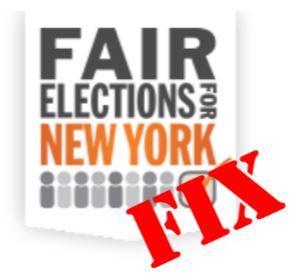 Dear Governor Cuomo, Majority Leader Stewart-Cousins, Speaker Heastie, and Members of the NYS Legislature:
The Commission you created was formed in response to public outcry around the undue influence of big money in Albany. The Commission ended up approving a program that will not do enough to reduce big money's dominance, and the Commission abused its power in an anti-democratic attack on New York's minor parties.
Pursuant to the Commission's enabling statute, we write to urge you to immediately introduce and pass "Fair Elections Fix" legislation that would do the following:
o Further limit big money. Lower individual contribution limits to $7,500 for statewide races (from $18,000), $5,000 for Senate (from $10,000) and $2,500 for Assembly (from $6,000), and limit further contributions to participating candidates (New York's public financing system should have limits more like the national average.) Establish doing business contribution limits, and restrict candidates from carrying over funds from previous election cycles ("war chests").
o Fix enforcement. Administration and enforcement of this program should be outside of the Board of Elections. The heads of the agency and its staff should be held to the highest standards of ethics and nonpartisanship.
o Launch the program in time for the 2022 elections.The attack on minor parties goes into effect immediately. There is no reason to wait for 4 years for the public financing program to go into effect for state legislative races, and 6 years for statewide races.Experts say there are proven ways to address mid-cycle implementation.
o Reject all changes to party ballot status. Reject the increased threshold for party qualifications, new presidential race requirements, and increased signature gathering requirements.
We also request that you obtain and release publicly all of the information and data the Commission used to make its decisions.
Legislative leadership should allow for the introduction of "same-as" legislation by those who champion meaningful reform. A floor vote should be scheduled before December 22. We urge all members of the Legislature to sponsor and vote for such a fix.
Following your inability to pass Fair Elections legislation in early 2019 (despite those addressed here and majorities in each house being on the record in support), and the very apparent behind-the-scenes engagement with this Commission that has resulted in these shortcomings, every legislator should vote in broad daylight to make her or his position clear to the public. It is time to return to Albany to fix the Commission's proposals and finally deliver the model for the nation New Yorkers were promised.
Sincerely,
Fair Elections for New York campaign
PS-While this campaign does not take official positions on issues beyond Fair Elections, some members have expressed concern about a special session being used to weaken or prolong the implementation of new pretrial laws. We'd be strongly opposed to that (especially so having just experienced a state process misused to address an unrelated issue).