https://portside.org/2019-12-15/cloud-9-attempts-unionize-superstore
Portside Date:
Author: Eryn Murphy
Date of source:
CheatSheet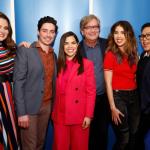 Warning, this article contains spoilers for the newest episode of Superstore. On Dec. 12, Superstore returned for a special holiday episode. In "Negotiations," Jonah and Sandra travel to corporate for union negotiations. Meanwhile, Amy, Dina, and Cheyenne attempt to find a new Christmas tree for Cloud 9.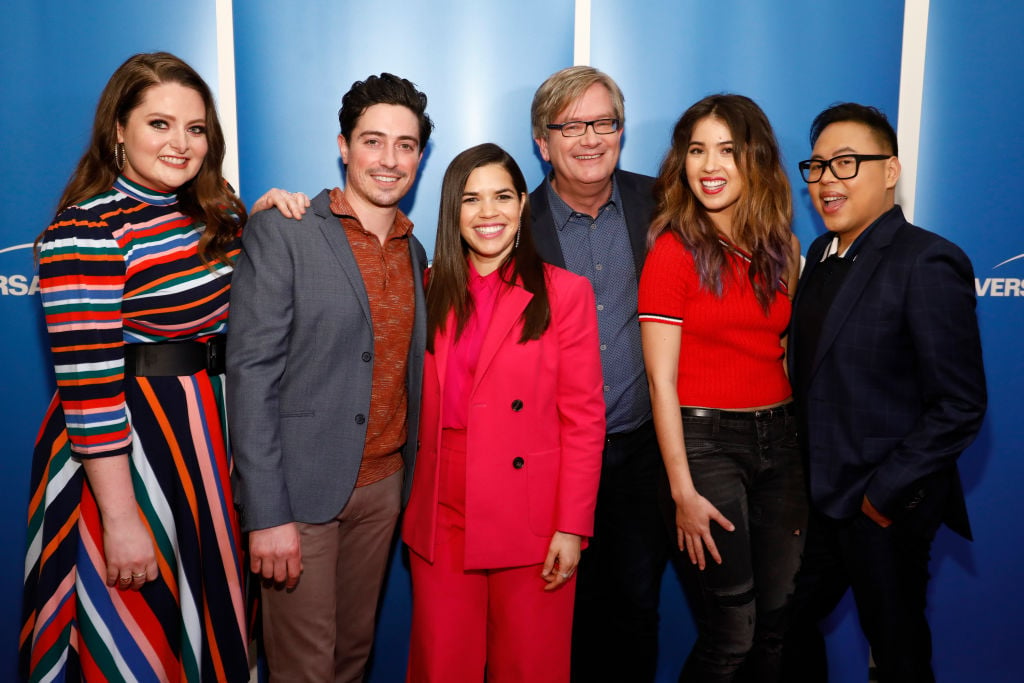 'Superstore' cast | Trae Patton/NBCU Photo Bank/NBCUniversal via Getty Images via Getty Images
Jonah and Sandra take part in union negotiations in 'Superstore'
Before "Negotiations," the last episode of Superstore aired on Nov. 21. "Curbside Pickup" showed the ins and outs of the labor needed for customer services like curbside pickup.
"Negotiations" takes place sometime after that, with Amy nervously wishing Jonah and Sandra luck as they leave to meet with corporate about unionizing. In the meeting, they ask for corporate to cover 100 percent of their healthcare costs. Corporate immediately says no, so their union representative tries to argue for 70 percent.
By the time the episode jumps back into the meeting, the union representative, Georgia, is essentially asking for peanuts. During a break, Georgia accidentally cuts her hand and has to go to the emergency room.
Corporate tells Jonah and Sandra that they will not meet with them again until March. Because Amy fears corporate might push it back even later, she encourages Jonah to handle the negotiating himself.
Amy worries about the meeting with the rest of Cloud 9
While Sandra and Jonah are in the meeting, Amy spends most of her time at Cloud 9 worrying. Cheyenne and Dina set up Christmas decorations, and realize that the store's Christmas tree is in worse shape than the one from A Charlie Brown Christmas. According to Cheyenne, raccoons destroyed it.
The two decide to get a new Christmas tree and Amy comes along. Instead of going to a tree farm, Cheyenne and Dina spot an actual evergreen tree near the parking lot. As a form of stress relief, the three take turns cutting it down with an axe.
In Superstore, they attempt to bring the tree back to Cloud 9 with a forklift. When Jonah calls Amy, she becomes distracted and the tree falls onto a transformer box, cutting off the electricity to the store.
Jonah handles negotiations
With Georgia in the emergency room, Jonah attempts to handle the rest of the negotiations. He points out the employees' low wages mean they can't afford their own rent or a car. Sandra describes how she has to take five different buses just to get to work.
This fact appears to somewhat breakthrough with one of the negotiators, but he tells Jonah and Sandra the issue is not simple. Jonah threatens that the employees of Cloud 9 will go on strike, and then everyone from corporate takes a side bar.
One of the negotiators comes back out, and he tells Jonah and Sandra that Cloud 9 will give in to all of their demands. Too elated and in shock to notice the red flags about the rushed announcement, the two return to the store victorious.
With the power still cut off, the employees celebrate at the end of the Superstore episode by consuming the melting frozen goods. Amy receives a call from their district manager and learns the only reason corporate caved was because a company bought Cloud 9 out. This means the new company does not need to recognize any previous union agreements.
Fans can't get over the ending of the 'Superstore' episode
When Amy returns from her office, she does have the heart to tell Jonah about Cloud 9 being bought out. Instead, she puts on a happy face and keeps the bad news to herself. Even though Amy put on a happy face, fans were left shocked by the episode ending.
"why does superstore hurt my feelings why is this allowed you are a sitcom know your place," one fan tweeted.
"the end of that episode i- #Superstore," wrote a fan on Twitter.