https://portside.org/2020-03-26/grounded-reflections-turbulent-times
Author: Kaela Berg
Date of source:
Workday Minnesota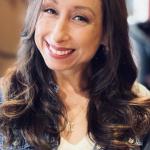 There is a solemness, a reverence almost, in the strange quietness of shared spaces right now.
On a visit to the store today, I watched as a woman spent her last paycheck to buy groceries because the airport had just closed down all of its restaurants, where she was a server. Another woman, wearing a mask, admitted that she was diabetic and that even being in the store felt risky to her. There was, between those of us in the store today, physical distance, but somehow also a palpable solidarity. It feels, in this moment, as if there is an unspoken respect and compassion among strangers reminiscent of the days after 9/11–a day that changed so much for all of us, but perhaps most especially, for those in the airline industry.
I wasn't yet a flight attendant on that day. I was a mother, with one baby in the crib and one safely in my belly. Today, I am still a mother worried about her children in the face of something we don't yet fully understand, but now I am also a flight attendant and find myself as afraid not to go to work as to go.
Flight attendants are aviation's first responders. We have now become frontline workers during a global pandemic. For many of us, however, the immediate threat of the COVID-19 virus is not our top concern.
As the airline industry sits at the precipice of another free fall, we must make the difficult decision to either go to work as usual and be exposed to exponentially greater risk, or take the airline's proffered unpaid leave of absence, also a great risk. It is likely that, once again, a bailout is on the table for the top 4 carriers.
That should feel like a beacon in the night, or a light at the end of this alarming and perplexing tunnel, an indication of some semblance of job security. But ask any worker whose company has been through a bankruptcy or bailout, and you'll find that the likelihood of that money ever reaching their pockets is slim. For years, the airlines have reaped enormous profits on the backs of workers and consumers alike.
This week I took unpaid sick leave to help distance myself from the public, as I knew I'd been in proximity to someone exhibiting symptoms. As a recent single mom and sole income earner, I labored over the decision to stay home, as it meant a considerable financial loss.
Why now, when airlines have been almost obscenely profitable for several years, are their workers agonizing over choosing between the physical health of themselves and their families, doing the right thing in the face of an unknown and so far unmitigated public health crisis, and being able to pay their bills and feed their families.
It's a brutal decision, one that I am wrestling with even as I write this. As our political leaders grapple with emergency measures in the midst of this pandemic, one can only hope that the physical and economic well-being of workers, especially frontline workers, will be their priority.
Kaela Berg is a proud union flight attendant, a labor and community activist, and the mother of two sons. She is running for the Minnesota State House in District 56B (Burnsville and Lakeville).