https://portside.org/2021-07-25/bob-moses-crusader-civil-rights-and-math-education
Author:
Date of source:
Mississippi Today, NYT, Portside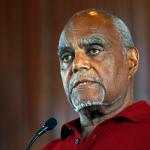 'May his light continue to guide us': Civil rights leader Bob Moses dies at 86
Robert "Bob" Parris Moses, a civil rights leader, educational advocate and pioneer in grassroots community organizing whose efforts played a key role in helping Black Mississippians gain basic rights, died Sunday at 86.
On Sunday morning, the Student Nonviolent Coordinating Committee (SNCC) Legacy Project's 60th Anniversary Conference posted on social media that Moses, a civil rights hero, had died.
"We honor his vision, tenacity, and fearlessness. His deep belief in people who find themselves in the socio/economic bottom made a fundamental difference for millions of his fellow Americans," the SNCC Legacy Project said in a statement.
Moses, a New York native, was a field secretary for SNCC in Mississippi. He also served as co-director of the Council of Federated Organizations (COFO), which used community organizing as a tool to launch voter registration projects across the state.
COFO served as an umbrella for an alliance between the SNCC, the Congress of Racial Equality and the National Association for the Advancement of Colored People (NAACP) and helped focus civil rights efforts in the state. COFO was known for its young organizers' door-to-door canvassing, voter registration preparation and workshops, and actual registration attempts in Mississippi.
Through his work with both of these organizations, Moses was instrumental in the Mississippi Freedom Summer, the 1964 voter registration drive created to increase the number of registered Black voters in Mississippi. That summer, white volunteers traveled to the South to work alongside African Americans who were fighting for access to the polls.
"At the heart of these efforts was SNCC's idea that people—ordinary people long denied this power—could take control of their lives," the SNCC statement continued. "These were the people that Bob brought to the table to fight for a seat at it: maids, sharecroppers, day workers, barbers, beauticians, teachers, preachers and many others from all walks of life."
Derrick Johnson, president of the NAACP and a Mississippian, said "Bob Moses was a giant, a strategist at the core of the civil rights movement. Through his life's work, he bent the arc of the moral universe toward justice, making our world a better place. He fought for our right to vote, our most sacred right. He knew that justice, freedom and democracy were not a state, but an ongoing struggle.
"So may his light continue to guide us as we face another wave of Jim Crow laws. His example is more important now than ever…Rest in power Bob."
In response to the state Democratic Party denying access to Black Mississippians, Moses, along with Fannie Lou Hamer, Ella Baker and others created the Mississippi Freedom Democratic Party. The effort created national attention at the 1964 National Democratic Convention as conflict developed over whether to recognize the integrated party or the traditional party. New party members ultimately failed at being seated as voting members of the 1964 convention, but their efforts brought new attention to the plight of African Americans in Mississippi and other Southern states and ultimately led to a revolution in the national Democratic Party on racial issues.
"He was a civil rights icon who made sacrifices for what he believed," said state Rep. Robert Johnson, D-Natchez. "He could have done a lot of things, but he made sacrifices on behalf of the movement."
In addition to his civil rights work, Moses taught math to students in Tanzania from 1969 to 1976. In 1982, Moses went on to found The Algebra Project. The national organization exists to teach students, especially low income students and students of color, mathematical literacy and prepare them for college.
In 2000, Moses was honored by both the Mississippi House and Senate, whose members in past years had passed laws that he fought to overturn denying voting rights and other basic rights to African Americans.
"One of my greatest honors as a legislator has been to sponsor a resolution honoring Bob Moses for his work with SNCC and, later, with the Algebra Project," said Sen. John Horhn, D-Jackson. "He was a quiet, meticulous, effective visionary and leader and his contributions to helping Mississippi free itself from the yoke of discrimination and tyranny are incalculable."
State Rep. Alyce Clarke, D-Jackson, was just this past weekend honored at Jackson State University along with Moses and other civil rights leaders as being part of a mural titled "Chain Breakers." Clarke was the first Black woman elected to the Mississippi Legislature. She began serving in the state House in 1984. Clarke described Moses "as a brilliant person and somebody who did what he said he was going to do….It was an honor to be included in a mural with him and other civil rights leaders."
Moses also inspired an exhibit in the Mississippi Civil Rights Museum in downtown Jackson. The museum's fifth gallery, "A Tremor in the Iceberg," is inspired by his description of the movement in Mississippi: "A tremor in the middle of the iceberg from a stone which the builders rejected."
"Staff are saddened to hear of the death of Bob Moses, an American icon who left a tremendous legacy in Mississippi," said Katie Blount, executive director of the Mississippi Department of Archives and History. "We are honored that he was the keynote speaker during the Medgar and Myrlie Evers Lecture Series in 2014. His commitment to justice is displayed throughout the Mississippi Civil Rights Museum."
This article first appeared on Mississippi Today and is republished here under a Creative Commons license.
---
Kayleigh Skinner joined the Mississippi Today team in January 2017 as an education and legislative reporter and advanced to a senior staff member in her four years with the company. Skinner most recently served as deputy managing editor before assuming the role of managing editor. Kayleigh has a bachelor's in journalism from the School of Journalism and New Media from the University of Mississippi. Before joining Mississippi Today, Kayleigh worked at The Hechinger Report, Chalkbeat Tennessee, and The Commercial Appeal. She has appeared on MSNBC, NPR, and BBC Newsday Radio to discuss her reporting.
Bobby Harrison, Mississippi Today's senior capitol reporter, covers politics, government and the Mississippi State Legislature. He also writes a weekly news analysis which is co-published in newspapers statewide. A native of Laurel, Bobby joined our team June 2018 after working for the North Mississippi Daily Journal in Tupelo since 1984. He is president of the Mississippi Capitol Press Corps Association and works with the Mississippi State University Stennis Institute to organize press luncheons. Bobby has a bachelor's in American Studies from the University of Southern Mississippi and has received multiple awards from the Mississippi Press Association, including the Bill Minor Best Investigative/In-depth Reporting and Best Commentary Column.
Support the work of Mississippi Today
We envision a Mississippi where engaging in the news is a way of life. We think good reporting and the accountability it inspires can change the trajectory of our state.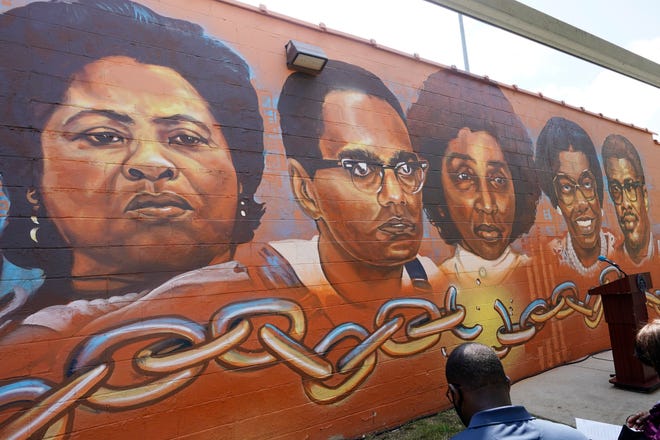 Bob Moses, Crusader for Civil Rights and Math Education, Dies at 86
Michael Levenson, Clay Risen and Eduardo Medina
New York Times
July 25, 2021
https://www.nytimes.com/2021/07/25/us/bob-moses-dead.html
Bob Moses, a soft-spoken pioneer of the civil rights movement who faced relentless intimidation and brutal violence to register Black voters in Mississippi in the 1960s, and who later started a national organization devoted to teaching math as a means to a more equal society, died on Sunday at his home in Hollywood, Fla. He was 86.
His daughter Maisha Moses confirmed his death. She did not specify a cause.
Mr. Moses cut a decidedly different image from other prominent Black figures in the 1960s, especially those who sought change by working with the country's white political establishment.
Typically dressed in denim bib overalls and seemingly more comfortable around sharecroppers than senators, he insisted that he was an organizer, not a leader. He said he drew inspiration from an older generation of civil rights organizers, like Ella Baker, a leader of the Southern Christian Leadership Conference, and her "quiet work in out-of-the-way places and the commitment of organizers digging into local communities."
"He exemplified putting community interests above ego and personal interest," Derrick Johnson, the president of the N.A.A.C.P., said in a phone interview. "If you look at his work, he was always pushing local leadership first."
In 1960 he left his job as a high school teacher in New York City for Mississippi, where he organized poor, illiterate and rural Black residents, and quickly became a legend among civil rights organizers in a state known for enforcing segregation with cross burnings and lynchings. Over the next five years, he helped to register thousands of voters and trained a generation of organizers in makeshift freedom schools.
White segregationists, including local law enforcement officials, responded to his efforts with violence. At one point during a voter-registration drive, a sheriff's cousin bashed Mr. Moses' head with a knife handle. Bleeding, he kept going, staggering up the steps of a courthouse to register a couple of Black farmers. Only then did he seek medical attention. There was no Black doctor in the county, Mr. Moses later wrote, so he had to be driven to another town, where nine stitches were sewn into his head.
Refer someone to The Times.
They'll enjoy our special rate of $1 a week.
Another time, three Klansmen shot at a car in which Mr. Moses was a passenger as it drove through Greenwood, Miss., Mr. Moses cradled the bleeding driver and managed to bring the careening car to a stop.
Arrested and jailed many times, Mr. Moses developed a reputation for extraordinary calm in the face of horrific violence. Taylor Branch, the author of "Parting the Waters," a Pulitzer Prize-winning account of the early civil rights movement, told The New York Times in 1993 that "in Mississippi, Bob Moses was the equivalent of Martin Luther King."
Although less well-known than some of his fellow organizers, such as the Rev. Dr. Martin Luther King Jr., Fannie Lou Hamer and John Lewis, Mr. Moses played a role in many of the turning points in the struggle for civil rights.
He volunteered for and later joined the staff of the Student Nonviolent Coordinating Committee, where he focused on voter registration drives across Mississippi. He was also a director of the Council of Federated Organizations, another civil rights group in the state.
Mr. Moses also helped to start the 1964 Mississippi Freedom Summer Project, which recruited college students in the North to join Black Mississippians in voter registration campaigns across the state, according to the Martin Luther King Jr. Research and Education Institute at Stanford University.
Their efforts that summer were often met with brutal resistance. Three activists — James E. Chaney, who was Black, and Andrew Goodman and Michael H. Schwerner, who were white — were murdered in rural Neshoba County, Miss., just a few weeks after the campaign began.
That same year, when Black people were excluded from the all-white Mississippi delegation at the Democratic National Convention in Atlantic City, N.J., Mr. Moses helped create the Mississippi Freedom Democratic Party, which sought recognition as the state's delegation instead.
Mr. Moses, King, Hamer and Bayard Rustin negotiated directly with Senator Hubert H. Humphrey of Minnesota, who was running for vice president. Although King favored a compromise in which the Freedom Party delegates would be given two seats alongside the all-white delegation, Mr. Moses and other Freedom Party leaders held out for full recognition.
Mr. Moses later recalled that he was in Mr. Humphrey's suite at the Pageant Motel when Walter Mondale, Minnesota's attorney general and head of the party's credentials committee, suddenly announced on television that the Mississippi Freedom Democratic Party had accepted the "compromise."
"I stomped out of the room, slamming the door in Hubert Humphrey's face," Mr. Moses recalled in the book "Radical Equations: Civil Rights from Mississippi to the Algebra Project," which he wrote with Charles E. Cobb Jr.
Mr. Moses called the convention a "watershed in the movement" because it showed that support from the party's white establishment was "puddle-deep," and he despaired over the possibility of building a biracial coalition that also bridged class divisions.
"You cannot trust the system," he said in 1965. "I will have nothing to do with the political system any longer."
Robert Parris Moses was born on Jan. 23, 1935, in New York City, one of three children of Gregory H. Moses, a janitor, and Louise (Parris) Moses, a homemaker.
In a 2014 interview with Julian Bond, Mr. Moses credited his parents with fostering his love of learning, recalling that they would collect books for him every week from the local library in Harlem.
He was raised in the Harlem River Houses, a public housing complex, and attended Stuyvesant High School, a selective institution with a strong emphasis on math. He played basketball and majored in philosophy and French at Hamilton College in Clinton, N.Y.
He earned a master's degree in philosophy in 1957 from Harvard University, and was working toward his doctorate when he was forced to leave because of the death of his mother and the hospitalization of his father, according to the King Institute. He moved back to New York, where he taught math at the private Horace Mann School in the Riverdale section of the Bronx.
Already active in the local civil rights movement, he left for Mississippi after seeing scenes in the news of Black people picketing and sitting at lunch counters across the South. The images "hit me powerfully, in the soul as well as the brain," he recalled in "Radical Equations."
His natural confidence and calm demeanor drew people to him, and he soon became something of a civil rights celebrity. He was a hero of many books on the movement, and an inspiration for the 2000 movie "Freedom Song," starring Danny Glover.
Eventually the fame got to be too much — not only because it added to the stress of an already overwhelming task, but also because he thought it was dangerous for the movement. He resigned from the Council of Federated Organizations in December 1964 and from S.N.C.C. two months later. He was, he said, "too strong, too central, so that people who did not need to, began to lean on me, to use me as a crutch."
Mr. Moses grew active in the movement against the Vietnam War, and in April 1965 he spoke at his first antiwar protest, in Washington, D.C. "The prosecutors of the war," he said, were "the same people who refused to protect civil rights in the South" — a charge that drew criticism from moderates in the civil rights movement and from white liberals, who worried about alienating President Lyndon B. Johnson.
Not long afterward, he received a notice that his draft number had been called. Because he was five years past the age limit for the draft, he suspected it was the work of government agents.
Mr. Moses and his wife, Janet, moved to Tanzania, where they lived in the 1970s and where three of their four children were born. After eight years teaching in Africa, Mr. Moses returned to Cambridge, Mass., to continue working toward a Ph.D. in the philosophy of mathematics at Harvard.
In addition to his wife and daughter, Mr. Moses is survived by another daughter, Malaika; his sons Omowale and Tabasuri; and seven grandchildren.
---
Bob Moses: Organizer and Civil Rights Pioneer
By Peter Dreier
Portside
July 25, 2021
At a time when voting rights are under assault, it is important to remember the legacy of Bob Moses, a brilliant community organizer who died on Saturday at age 86. Moses was a key architect of the movement to enlist Southern Black workers and sharecroppers to register to vote, a campaign that eventually pressured Congress to pass the 1965 Voting Rights Act, a momentous victory which the Republican Party has steadily sought to erode.
Moses attended his first civil rights rally, in Newport News, Virginia in 1960. The fiery Rev. Wyatt Walker had just delivered a rousing speech extolling the virtues of Martin Luther King Jr. as the leader of the civil rights movement. Moses, then twenty-five, made his way to the front of the crowd. As Taylor Branch reports in Parting the Waters, Moses asked Walker, "Why do you keep saying one leader? Don't you think we need a lot of leaders?"
Moses recalled that after participating in that demonstration, he had a "feeling of release" after a lifetime of accommodating himself to constant racial slights. "My whole reaction through life to such humiliation was to avoid it," Moses recalled, "keep it down, hold it in, play it cool."
Within a year, Moses was working for the Student Nonviolent Coordinating Committee (SNCC) in Mississippi, devoting himself to bottom-up leadership, empowering ordinary people, challenging the top-down style practiced by King and others who emerged from the black church tradition. Moses saw himself as a catalyst, not a leader. Many students and Mississippi residents, inspired by Moses's example, joined SNCC's voter registration campaign.
Moses grew up in a Harlem housing project. His father, a post office worker, instilled in his son a belief in the basic dignity of "the common person." The gifted Moses passed a citywide examination to gain admission to Stuyvesant High School, a prestigious public school in Manhattan. In 1952 he earned a scholarship to Hamilton College in upstate New York, where he was one of three black students. There he was attracted to the writings of French philosopher Albert Camus, who stressed that individuals should refuse to be victims of circumstance and instead endeavor to act as agents of change. After his junior and senior years, Moses worked at summer camps in Europe and Japan sponsored by the pacifist group American Friends Service Committee.
Moses went to Harvard for graduate school in philosophy. He earned his master's degree in 1957 but dropped out of the Ph.D. program after his mother died and his father suffered a nervous breakdown. He moved back to New York and found a job teaching math at the Horace Mann School, an elite private institution.
In 1959 he visited veteran civil rights organizer Bayard Rustin, hoping to find an outlet for his idealism. Rustin put Moses to work as a volunteer. While working with Rustin, Moses saw the newspaper stories about the student sit-ins in Greensboro, North Carolina in February 1960. He was impressed by the defiant looks on the faces of the students, who appeared fearless and unflinching. "They were kids my age," he later said, "and I knew this had something to do with my own life."
Moses was keen to go to the South, so Rustin introduced him to Ella Baker, who was running the headquarters in Atlanta, Georgia, of the Southern Christian Leadership Conference (SCLC). In 1960 Moses moved to Atlanta, found a room at the YMCA, and reported to the SCLC office. Baker had allowed the SNCC volunteers to use the SCLC office, and Moses found the SNCC students more interesting than the SCLC ministers. Baker taught Moses about organizing, sharing her belief in the power of ordinary black people to change their lives if they could gain the self-confidence to do so.
Following the sit-ins, some SNCC leaders wanted to continue the direct action protest, including the Freedom Rides. But Baker and others believed that the next stage should be voter registration. To outsiders, this may have seemed a tamer approach, but in fact it was fraught with danger.
Mississippi's constitution included restrictions on voter registration, measures such as literacy tests and poll taxes. The tests were administered by white voter registrars, who asked would-be black voters arbitrary and arcane questions, so that even well-educated blacks were typically refused registration on literacy grounds. Most blacks did not bother to try to register. In at least a dozen Mississippi counties, not a single black citizen was registered to vote.
If blacks, who represented a majority of adults in many Mississippi counties, had voted in large numbers, they would have controlled the schools, the police, the courts, and the other levers of government. Most whites would have done almost anything—inside and outside the law—to make sure that did not happen. Over the next four years, the quiet, philosophical Moses would be shot at, attacked, imprisoned, and beaten as he led the voter registration fight. His calm and courage inspired others to take a stand. Tom Hayden, who worked with Moses in the South, said that Moses' greatest traits were his humility and his ability to listen.  
"When people asked him what to do, he asked what they thought. At mass meetings, he usually sat in the back. In group discussions, he mostly spoke last."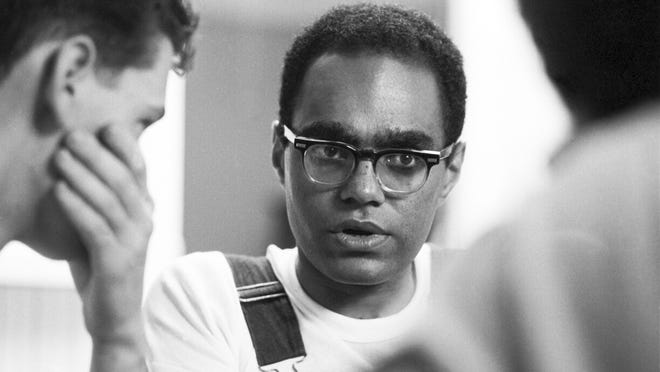 "Some say Bob was more a mystic than an organizer," Hayden recalled. "If so, he was the most practical mystic I ever met. He was an organizer of organizers who organized people to free themselves of organizers."
Moses used McComb, Mississippi, a town of 13,000 people near the Louisiana border, as his base, establishing an SNCC office in the black Masonic Hall. Word soon spread about SNCC's voter registration classes, and residents of nearby counties began asking for similar workshops.
On August 15, 1961, Moses accompanied three prospective voters to the Amite County Courthouse in Liberty, Mississippi, and stood by as they filled out forms. Driving back to McComb, he was arrested by police on a bogus charge. He was convicted, was given a ninety-day suspended sentence, and spent two days in jail. Moses's calls to the US Justice Department to protest this harassment went unanswered. On August 22, after bringing two other blacks to the Liberty courthouse, Moses was attacked with a knife handle by Billy Jack Caston, a cousin of the local sheriff, and was wounded badly enough to need nine stitches. Moses refused to back down and continued to the courthouse, covered in blood, where he was promptly arrested and jailed. Moses then did something almost unheard of: he pressed charges against Caston. But an all-white jury acquitted him.
Other SNCC staffers and volunteers faced similar violence in retaliation for their voter registration efforts. Local high school students responded by stepping up their resistance. After participating in SNCC's workshops on nonviolence, they began sitting in at the Woolworth's lunch counter, tried to register to vote, marched, and got arrested. In October, after the high school principal refused to readmit several students involved in the protest, more than 100 of them organized a prayer vigil in front of the city hall. As police began arresting the high-schoolers and as white thugs began attacking them, Moses and two other SNCC staffers, Bob Zellner and Charles McDew, tried to protect the students. Police arrested the three SNCC workers and sentence them to four months in jail.
SNCC staff and volunteers found it increasingly difficult to persuade rural Mississippians to register to vote. Blacks in Mississippi knew that their homes could be burned and that they could be shot and killed by white segregationists while local law enforcement officials—some also belonging to the Ku Klux Klan or the White Citizens Councils—sided with the vigilantes. Between 1961 and 1963, 70,000 Mississippi blacks tried to register. Only 4,700 — 5 percent of the state's voting-age blacks —succeeded. In December 1962 Moses told the Voter Education Project, "We are powerless to register people in significant numbers anywhere in the state."
John F. Kennedy's administration told SNCC that it liked its voter registration efforts, but when SNCC staffers called the U.S. Justice Department appealing for protection or for prosecution of white vigilantes and local police, who assaulted and intimidated civil rights workers, it was to no avail. FBI agents in Mississippi looked the other way when local cops abused civil rights workers.
During the first half of 1963, it was clear that SNCC's voter registration campaign had stalled. In the fall of 1963 and again in the summer of 1964, SNCC expanded its paid staff and recruited white college students from prestigious universities to help register black voters. Their primary task was organizing the Mississippi Freedom Democratic Party (MFDP). In 1963 they held mock elections that gave blacks a chance to vote for an integrated slate of candidates.
With the support of Allard Lowenstein, a professor at North Carolina State University, Moses expanded the program.  In 1964, renamed Freedom Summer, Lowenstein and Moses recruited over a thousand volunteers – most of them white college students from prestigious universities -- to Mississippi. White Mississippians retaliated with vicious violence. In June 1964 three SNCC volunteers were murdered in Neshoba County, Mississippi, just as hundreds of new recruits were being trained at a college in Ohio. On the last night of training, Moses spoke to the volunteers and urged anyone who might be uncertain to go home. Only a handful did. 
The Freedom Summer volunteers mobilized blacks to participate in "freedom schools" (where they discussed black history and current issues and learned about the Mississippi Constitution so they could pass the literacy test) and to vote in order to send an integrated delegation to the Democratic Party convention in Atlantic City, New Jersey. The murders and the presence of privileged white college students drew significant media attention to SNCC's efforts. But President Lyndon B. Johnson, worried about alienating southern whites in the November 1964 presidential election, refused to seat the MFDP delegates instead of the segregated delegation. Johnson offered the MFDP delegation only token seats in the delegation, which the MFDP rejected.
At the end of 1964, Moses resigned from SNCC. He left Mississippi uncertain whether it, or the broader civil rights movement, had made much of a dent in the state's white political power structure.
It had. In 1965, the year Congress passed the Voting Rights Act, only 6.7 percent of Mississippi blacks were registered to vote. But four years later the number had jumped to 66.5 percent. The act, which outlawed literacy tests and other obstacles to voting, was an important tool for civil rights activists to challenge other barriers to black political participation, such as gerrymandering of city council, state legislature, and congressional districts in order to dilute black voting strength. By 2000, Mississippi had 897 black elected officials in local and state offices, plus Congress—the largest number of any state in the country. (Today, blacks constitute 38% of all voters in Mississippi - the highest of any state in the country – but the state has not had a Black candidate win statewide office since Reconstruction).
In 1966 Moses moved to Canada to avoid the draft during the Vietnam War. In 1969 he moved to Tanzania, where he taught math. After President Jimmy Carter declared amnesty for draft resisters in 1976, Moses returned to the United States.
He picked up where he had left off at Harvard, completing his Ph.D. Then he joined his organizing work with his math expertise. When he discovered that his daughter's middle school in Cambridge, Massachusetts, did not offer algebra, he became a volunteer math teacher at her school and began to develop techniques for teaching the subject to low-income students, modeled on SNCC's freedom schools.
In 1982 he was awarded a MacArthur Fellowship (the MacArthur Genius Award), which he used to establish the Algebra Project. The project focuses on bringing high-quality public education to students who live in poor areas throughout the nation. In 1996, Moses, who viewed math literacy as a civil rights issues, returned to Mississippi to teach math at Lanier High School in Jackson, using its classrooms as a laboratory for developing the project, including mobilizing parents and the black community to support the students, and training teachers in its techniques. It takes students with low scores on state math tests and preparing them for college level math by the end of high school. Three of Moses' children joined him as Algebra Project teachers.
By the 1990s, the Algebra Project's model had reached 10,000 middle school students and 300 teachers a year in 28 cities, but its efforts were partly undermined by President George Bush's No Child Left Behind program, which emphasized on teaching to and preparing students for state tests. With support from the  National Science Foundation, however, the Algebra Project rebounded and expanded its work. In 2001 he and Charles Cobb coauthored Radical Equations: Civil Rights From Mississippi to the Algebra Project, in 2001.
Today, several hundred schools around the country use the Algebra Project's methods. Moses continued to teach at Lanier High School as well as at Cornell, Princeton, and NYU, using the same organizing techniques he developed in Mississippi.
In 1999 Moses came to Occidental College in Los Angeles to receive an honorary degree and get faculty and students involved in his Algebra Project. At a packed meeting of about a thousand people, a student asked him, "What do you think we should do to deal with racism in America?" Moses replied: "What do YOU think we should do?"
Bob Moses "was larger than life and one of the great exemplars of our humanity!," tweet scholar-activist Cornel West. "Let us never forget him!"
"Bob Moses was a moral visionary," said Heather Booth, a long-time organizer and veteran of Freedom Summer. "He inspired and guided so many of us, based on his belief in local people's ability to change the world if we organize. Especially now, in the face of a new Jim Crow attack on our freedoms, we need to commit to carry on the struggle. We'll never turn back."
---
Peter Dreier is the Dr. E.P. Clapp Distinguished Professor of Politics at Occidental College in Los Angeles, California. He has two forthcoming books coauthored with Rob Elias: Baseball Rebels: The Battles Over Race, Gender and Sexuality That Shook Up the Game and Changed America (University of Nebraska Press, 2022)  and Major League Rebels: Baseball Battles Over Worker's Rights and American Empire (Rowman & Littlefield, 2022). He is co-editor with Kate Aronoff and Michael Kazin of We Own the Future: Democratic Socialism – American Style <https://www.amazon.com/We-Own-Future-Democratic-Socialism_American/dp/1620975211> (The New Press, 2020) and author of The 100 Greatest Americans of the 20th Century: A Social Justice Hall of Fame <https://www.amazon.com/100-Greatest-Americans-20th-Century/dp/1568586817> (Nation Books, 2012)