https://portside.org/2021-09-16/can-unions-turn-covid-crisis-1945-moment-0
Author: Dave Ward interviewed by Ben Chako
Date of source:
Morning Star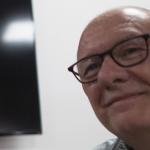 Foe CWU [Communication Workers Union] leader Dave Ward, the crises Britain faces as it emerges from the Covid nightmare must be a "1945 moment."
This is not just an analogy for far-reaching change. As the communications union's motion Building Collectivism points out, we not only need to "rebuild from a crisis but to tackle the very same issues we face today that the Beveridge report highlighted then."
Eight decades after the Attlee government laid the foundations of the welfare state, Britain is stalked by poverty, hunger, a shredded social security system, public services hollowed out by underfunding and outsourcing. It's time for a "new social settlement."
Only he's not looking to the Labour Party to deliver it. "This TUC Congress is a focal point to relaunch, to bring people together, to emphasise across the trade union movement that there is no other game in town here.
"We have a new generation of trade union leaders coming forward and I'm quite excited by a lot of what I'm hearing from them.
"There is a determined emphasis on rebuilding trade union power and a recognition that if we can't deliver change no-one will — the Labour Party isn't going to do it for us.
"At the same time I would appeal to every trade union leader in this country to recognise that we can't change things on our own.
"We need to bring the trade union movement together to build a coalition across race, gender and class, to combine all the causes we fight for into an overarching campaign."
Morning Star readers will be familiar with the campaign Ward has in mind — the New Deal for Workers. In Britain employers have too much power and workers too little.
This has led to a prolonged squeeze on wages, driving down workers' expectations on everything from holiday and sick pay entitlement to pensions or safety at work.
The very same culture has seen a progressive deterioration of the "social wage" — the quality and range of public services, the support we have a right to expect from society when old, sick or out of work.
These developments are inextricably interlinked, which is why the CWU is calling for co-ordinated, joint action by unions in pursuit of shared industrial and political demands.
"There are a number of reasons why we should be upping the ante on pay right now," he says. "Labour shortages in some sectors are putting pressure on employers to raise pay, while the whole key worker debate thrown up by the pandemic provides opportunities for the movement to lead the national conversation — to make pay, rights at work, proper contracts and better public services the main political issues of the day."
The New Deal for Workers has been TUC policy for some years, but Ward thinks there has never been a better time to engage workers to fight for it.
The union is calling for the existing TUC New Deal Charter to be sharpened to focus on key overarching demands and for unions to work towards a national rally next spring.
But a big demo won't change anything unless it is the culmination of a longer process of organising work. Ward wants to bring as many trade unions as possible on board with a national tour to promote the New Deal demands, with union leaders addressing town hall and high street meetings up and down the country.
"Let's take the New Deal campaign to the people. And let's take it to the members.
"Each union needs to work out: what are our key battles at the moment, and how do these fit into the wider strategy of winning a new social settlement?"
The union has followed this approach when dealing with Royal Mail. "We fight for members' interests by working actively to help shape the future of the service.
"That means looking with management at ways to stem the decline in letters when that can be done. It means ensuring growth sectors like parcel delivery remain part of the core business and aren't hived off — that's a battle we've won in Royal Mail.
"And it means looking at the social role of the postal worker, the potential of post offices as community hubs. And we're working with some of the metro mayors and councils to develop this."
Identifying allies to build labour movement power in localities is a key part of making the New Deal a success.
"Who can we work with to build collectivism and rebuild our movement from the ground up, renewing our connections with working people? We need to reach out to everyone who runs an organisation modelled on collectivism — foodbanks, renters' associations.
"I'll be making clear at Congress to every union that supports our motions — we're asking you to engage branches now. Win members to the idea that for the first time in recent history the trade union movement is coming together to campaign around these demands.
"We're asking you to look at what you can do with local forces, trades councils, community groups, some of the better Labour politicians out in the regions who are achieving things on the ground."
For Ward this is a far more productive approach than focusing on the Labour Party nationally, even though the CWU was one of the staunchest supporters of the Jeremy Corbyn leadership and Labour's leftward shift from 2015-20.
"What Jeremy had were the policies — policies in my view that were exactly right in terms of shifting power and wealth to ordinary people.
"What we didn't have, and clearly this was partly because of the media demonisation and the relentless attacks from his own party, was the ability to cut through to people.
"That's what we need to address. Often we seem to be talking to the wrong people. We have excellent left campaigning organisations that hold excellent rallies, but are the manual workers, the council workers, the low-paid gig economy workers at these rallies?
"We need to be talking to the workers in the red wall seats who voted for Boris Johnson."
Part of doing so means developing a united labour movement narrative for change, one that builds working-class unity across race and sex but does not devolve into a checklist of apparently unrelated "progressive causes."
Ward has argued before that building workers' consciousness of ourselves as a class with common class interests is key to defeating racism and sexism.
"And people will join our movement if they see we are winning things in the workplace, and making a difference at local level.
"I can't get excited when I hear people say: 'Oh, there could be an election in two years' time and then things might change.' Unless we are already winning on industrial and political fronts when an election comes, it isn't going to mean change.
"Let the trade union movement come together and the politics of the Labour Party can follow from that. Clearly Keir Starmer doesn't have a winning strategy and some of what's happening in Labour is wrong.
"But what we must learn from some of the recent union elections is how disorientating a focus on the Labour Party is for trade unionists.
"If you throw your whole union into the middle of internal Labour Party differences, frankly, you are not going to bring the members with you in the fight for a new deal."
Ward's view of that fight is ambitious and all-encompassing: the CWU motions call for union branches and trades councils to get to work building a social movement in support of the New Deal by "engaging community and appropriate national membership organisations" and ask the TUC general council to agree a plan before the year is out for "cross-union action … to stop and reverse the privatisation of the NHS, defend public services, guarantee everyone a living income through the welfare system, establish a fully funded national care service and promote a national mission to abolish in-work poverty."
But he insists that there has never been a better time for unions to seize the initiative and leave the "predictable, run-of-the-mill politics at Westminster" to catch up, or not, when it can.