https://portside.org/2021-12-07/dispatches-culture-wars-december-7-2021
Author:
Date of source:
Portside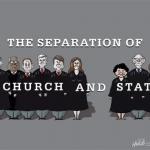 The new Covid variant has a few unkind words for the world's governing class—and for global elites more broadly.
Curt Flood and the Baseball Lockout
By Peter Dreier
Talking Points Memo
Missing from the stories about baseball's current labor war is the key role that Curt Flood played in the struggle for free agency. An outstanding hitter and outfielder during the 1950s and 1960s, Flood sacrificed his career to challenge baseball's plutocratic control over players' lives and livelihoods.
The Oscars and Colonial Amnesia
By Ryan Mitra
The Diplomat
Shoojit Sarkar's movie "Sardar Udham," which is based on the life of an Indian revolutionary who assassinated a British colonial official responsible for the Jallianwallah Bagh massacre, has stirred controversy in India. The jury selecting India's official Oscars entry rejected the critically acclaimed film; the decision has stoked heated discussion in the country.
Rittenhouse Verdict: Hunting Season Has Begun
By Anthea Butler
MSNBC
With the acquittal of Kyle Rittenhouse, not only will protesters continue to fear excessive police force, but because a Wisconsin jury found Rittenhouse not guilty in the killing of two protesters and the wounding of another, random gun-toting vigilantes with their idea of "law and order" also present another very present danger.
By Christine Feldman-Barrett
The Conversation
Did Yoko Ono break up The Beatles? The seemingly fixed nature of women's roles both professionally and personally was greatly challenged through second-wave feminism soon after the documentary Let It Be's 1970 release.
Election Workers Sue Slanderous Far Right Website
Two Georgia election workers targeted by former U.S. President Donald Trump in a vote-rigging conspiracy theory have sued a far-right website that trumpeted the false story, alleging it incited months of death threats and harassment against them.
Art Too LGBTQ For Jefferson City
By Jack Suntrup
St Louis Post-Dispatch
An LGBTQ history exhibit was removed from the state Capitol in September after several complaints, including from a GOP official who worked in the Capitol.
Virgil Abloh: Funk, Fashion and Language
By Rikki Byrd
Vox
Abloh, who died November 28 at the age of 41, played with the contrary in language and art. Like Black creative production has done for centuries on end, he bent language, played with it, funked it up, stretched it to its limits to see what words could do, to see what else was possible.
The Judge Who Told the Truth About the Mississippi Abortion Ban
By Reynolds Holding
The Atlantic
The ban that comes before the Supreme Court is "pure gaslighting," says the controversial judge who struck it down.
Farmers Win in India - How They Did It
By Shivam Shankar Singh and Anand Venkatanarayanan
The Wire
In a circumstance where one side controls institutions like the media, police and other organs of the state, the success of a movement rests on developing creative means of breaking through the government's control over institutions – or sidestepping it.