https://portside.org/2021-12-15/global-left-midweek-december-15-2021
Author:
Date of source:
Portside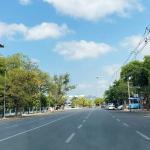 __________
Videos: Highlights from European Forum 2021 on Climate Crisis
Jeremy Corbyn, et al. / European Forum (Brussels)
Those gathered at the 5th Forum of Left, Green, and Progressive Forces state their commitment to support a popular mobilisation in defence of an environmental, feminist, social and economic reconstruction of Europe, based on respect for popular sovereignty, to jointly build a fully democratic, solidarity-based, egalitarian and socially advanced Europe. 
__________
Chile Election: Zero Hour for Democracy
Down to the Wire  Michael Chessum / i (London)
International Warning  Ada Colau et al. / Progressive International
The Anti-Fascist Choice – How 'Far Left'?  Robert L. Funk / Americas Quarterly (New York)
__________
Myanmar Storm Clouds
Nationwide Silent Strike  / Myanmar Now (Yangon)
Armed Resistance On the Rise  Devjyot Ghoshal and Chanchinmawia / Reuters (London)
Junta Soldiers Defect to Democratic Opposition  Cyrielle Cabot / France 24 (Paris)
__________
Teachers Lead Strike Actions
Italy: Teachers Lit the Fuse  Roberto Ciccarelli / il manifesto Global (Rome)
Iran  / Morning Star (London)
Australia  Jim McIlroy / Green Left (Sydney)
__________
African Indigenous Are Furious at Big Oil
Victoria Schneider / Mongabay (Menlo Park)
Thousands of South Africans, including Indigenous communities, mobilized in a national protest against Shell's planned seismic survey in search for oil and gas reserves off the country's eastern Wild Coast – with more protests planned.
__________
Feminist Economic Solutions
Jayati Ghosh / Social Europe (Berlin)
Feminist economists have long argued that the purpose of an economy is to support the survival and flourishing of life, in all its forms. This may seem obvious but it turns on its head the prevailing view, which implicitly assumes the opposite causation: the economy runs according to its own laws, which must be respected by mere human actors. 
__________
China: Vying Over the Mantle of "Democracy"
Democracy With Chinese Characteristics?  Brian Wong / The Diplomat (Washington DC)
Whole-Process Democracy  She Yu / CGTN (Beijing)
__________
Turkish Unions Mobilize for Fair Minimum Wage
In a massive rally in Istanbul called by the Confederation of Revolutionary Trade Unions (DiSK), workers demanded an increase in the minimum wage in the country amidst crippling inflation.
__________
Serb Protests Press On
Sasa Dragojlo / Balkan Insight (Belgrade)
Protesters against a planned lithium mine in western Serbia are divided over whether to call off protests or continue action, after authorities promised to withdraw or amend laws that critics say were aimed at paving the way for the project.
__________
Carlos Marighella: Ready For His Close-up?
Tom Hennigan / The Irish Times (Dublin)
Brazilian revolutionary Carlos Marighella was famed on the international left 50+ years ago as the author of Mimimanual of the Urban Guerrilla. Today, the biopic Marighella is the most watched film in Brazilian cinemas since the pandemic started. For many Brazilians celebrating the film has become an act of defiance against a neofascist president.