https://portside.org/2022-09-24/arizona-judge-reinstates-abortion-ban-1864
Author: Eliza Fawcett
Date of source:
N.Y.Times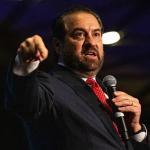 A judge on Friday ruled that a near-total abortion ban written before Arizona became a state must be enforced, throwing abortion access into question one day before the start of a 15-week ban that passed the Legislature this year.
The stricter ban, which can be traced to 1864, was blocked by a court injunction in 1973 shortly after the Supreme Court, in Roe v. Wade, determined that there was a constitutional right to abortion.
On Friday, Judge Kellie Johnson of Pima County Superior Court lifted that injunction, noting that Roe had been overruled in June and that Planned Parenthood's request for the court to "harmonize the laws" in Arizona was flawed.
The 1864 law, first established by the state's territorial legislature, mandates a two- to five-year prison sentence for anyone who helps a woman obtain an abortion. In 1901, the law was updated and codified.
"No archaic law should dictate our reproductive freedom," Brittany Fonteno, the president and chief executive of Planned Parenthood Arizona, said in a statement after the judge's ruling.
In an interview, Ms. Fonteno said the organization had stopped providing abortions in Tucson, at the sole Planned Parenthood location in the state where women were still getting them. "I cannot overstate how cruel this decision is," she said. "It feels like we're back to square one."
Even though abortion remained legal in Arizona after the Supreme Court's decision this year, it has been all but unavailable, as doctors and abortion clinics have tried to sort out confusion about which law would ultimately take effect. Even politicians disagreed on the relationship between the laws, which each include exceptions in the case of a medical emergency.
Gov. Doug Ducey has said that the 15-week ban he signed in March would supersede the century-old ban, but Attorney General Mark Brnovich, a fellow Republican, has argued that the older ban should take precedence. Mr. Brnovich filed the motion to vacate the injunction from 1973.
"I have and will continue to protect the most vulnerable Arizonans," Mr. Brnovich said in a statement after the ruling. Mr. Ducey's spokesman, C.J. Karamargin, said that the governor was proud to have signed the 15-week ban and that "Arizona remains one of the most pro-life states in the country."
Planned Parenthood Arizona had argued that the state's conflicting laws should be reconciled so licensed physicians could continue providing abortions under the 15-week regulation, with the much earlier law only applying to others performing the procedure.
Judge Johnson, who was appointed by the governor, disagreed. "The court finds that because the legal basis for the judgment entered in 1973 has now been overruled, it must vacate the judgment in its entirety," she wrote. "The court finds an attempt to reconcile 50 years of legislative activity procedurally improper."
Abortion rights supporters like Secretary of State Katie Hobbs, the Democratic candidate for governor, were critical of the decision. "Medical professionals will now be forced to think twice and call their lawyer before providing patients with oftentimes necessary, lifesaving care," she said in a statement.
Women seeking abortions had already been traveling to New Mexico, California and Nevada amid the legal turmoil that erupted in Arizona after Roe was struck down, and providers said they anticipated those waves would now swell.
Dr. Gabrielle Goodrick, the medical director of Camelback Family Planning, an abortion clinic in Phoenix, said the clinic saw its last patients who were more than 15 weeks pregnant on Friday, in anticipation of the Legislature's recent ban taking effect.