https://portside.org/2022-11-20/voters-turned-out-economic-justice
Author: Nina Mast, Lea Woods, Jennifer Sherer
Date of source:
Economic Policy Institute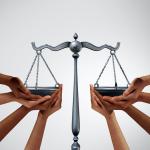 In this year's midterm elections, voters showed a strong level of support for progressive ballot measures across the country. These victories were tempered by the defeat of worthwhile ballot measures in some states and the uncertainty of progress under a divided Congress. Nonetheless, voters across the country approved minimum wage increases, protected access to abortion, supported cannabis legalization, and approved measures to increase housing affordability and promote good union jobs.
Though much work remains to be done to enact a progressive economic agenda, this midterm election showed clear signs of support for a policy agenda that prioritizes economic, racial, and gender justice for working families.
Minimum wage
Nebraska: Voters approved Initiative 433, which will increase the state's minimum wage to $15 by 2026.
Nevada: Voters approved Question 2, which will increase the state's minimum wage to $12 in July 2024. The measure also removed a provision that allows employers to pay workers $1 less if they offer health insurance.
Tipped minimum wage
Voters in Washington, D.C. and Portland, Maine considered ballot measure to eliminate the subminimum wage for tipped workers. The tipped minimum wage system, which allows employers to pay workers well below the minimum wage, is a legacy of slavery and disproportionately harms workers of color and women. Over 3 million tipped workers nationwide are paid below their state's minimum wage for as little as $2.13 an hour. Meanwhile, workers in states with one fair wage have higher take-home pay and are less likely to live in poverty than workers in states that pay tipped workers the federal minimum of $2.13.
Washington, D.C.: Voters approved Initiative 82, eliminating the subminimum wage and raising the wage floor for tipped workers from $5.35 to $16.10 by 2027. A similar initiative was passed in 2018 but was overturned by the D.C. City Council and Mayor Muriel Bowser.
Portland, Maine: Voters rejected Question D, which would have raised the overall minimum wage to $18 by 2025 and eliminated the subminimum wage for tipped work. The measure would have also classified app-based workers as employees and established a Department of Fair Labor Practices to investigate and enforce labor standards at the city level. The Maine Center for Economic Policy, a partner of EPI's Economic Analysis and Research Network (EARN), estimates that over a third of Maine workers would have earned higher wages as a result of the change. An increased minimum wage would have primarily benefited women and workers of color in the state.
Workers' rights
New York: Voters approved the Clean Water, Clean Air, and Green Jobs Environmental Bond Act of 2022, which establishes prevailing wage standards on construction projects. The bill also allows the state and municipalities to require contractors to execute labor peace agreements and buy American for structural iron and steel.
Illinois: Voters approved Amendment 1, which will prevent lawmakers from passing so-called "right-to-work" laws and give workers a constitutional right to collectively bargain over wages, hours, and working conditions.
However, in Tennessee, so-called "right-to-work" was further entrenched at the ballot box. Voters approved Amendment 1, enshrining "right-to-work" in the state's constitution and making efforts to repeal the law much more difficult. EPI research has shown that states with so-called "right-to-work" laws, which are designed to weaken unions financially, have lower wages for both unionized and nonunionized workers than states without such laws.
Free school meals
Colorado: Voters approved Proposition FF to provide free meals for all public school students in the state. The measure, which will also fund pay increases for school cafeteria workers, will be funded by limiting state income tax deductions by households earning more than $300,000 annually. Colorado Fiscal Institute, an EARN partner, called the initiative a "fair, equitable" measure that "will boost the physical and economic health of our communities."
Tax fairness
Massachusetts: Voters approved Question 1, an amendment to the state's constitution that will increase taxes on the state's richest residents. The Massachusetts Budget and Policy Center, an EARN partner, estimates that the tax will generate at least $2 billion a year for investments in public education and affordable transportation.
Health Care
Medicaid Expansion
South Dakota: Voters approved Constitutional Amendment D, which will require the state to provide Medicaid benefits to adults between 18 and 65 with incomes below 133% of the federal poverty level. Though the Affordable Care Act offered to pay 90% of states' costs to expand Medicaid eligibility, 12 states have yet to expand eligibility. As a result, over 3.5 million people—mostly people of color—lack affordable health care coverage. South Dakota is the seventh state to expand Medicaid through the ballot initiative process. An additional 45,000 South Dakotans will qualify for Medicaid under the expanded program, 14,000 of whom are American Indian.
Abortion
Voters in Kentucky rejected an amendment that would eliminate residents' right to reproductive freedom and prohibit the use of public funds for abortion. The right to an abortion is a matter of economic security, independence, and mobility for millions of women across the country. People who are denied abortion access are more likely to live in poverty, be unemployed, and face other adverse economic outcomes. Kentucky currently has an abortion plan in place, but the state Supreme Court will consider the constitutionality of the ban this week. 
California, Michigan, and Vermont voters approved amendments that enshrine reproductive rights, including the rights to contraception and abortion, into the state constitution.
Criminal justice
Constitutional amendments to abolish slavery
Voters in Oregon, Tennessee, Vermont, and Alabama approved measures that remove language in their state constitutions permitting slavery or involuntary servitude as punishment for a crime. Louisiana voters rejected a measure to remove language permitting slavery from the constitution after the amendment's sponsor expressed concerns that the measure's confusing wording could inadvertently erode protections against slavery. Louisiana voters will consider a revised measure in 2023.
Many state constitutions retain language similar to the 13th Amendment to the U.S Constitution, which prohibits slavery and involuntary servitude except as punishment for a crime. The Abolish Slavery National Network—which is organizing the effort across the country—and other civil rights advocates argue that extremely low-paid (or, in some cases, unpaid) forced work in American prisons amounts to modern slavery. Incarcerated workers are not only exempt from minimum wage laws but are also denied overtime protection, workplace safety guarantees, and the right to unionize. Supporters see these slavery abolition amendments as an initial step in disrupting the power dynamic between incarcerated workers and prison staff and establishing basic rights for the incarcerated workforce.
Cannabis legalization
Marijuana is now legal to use recreationally in 21 states, Washington, D.C., and Guam. As legalization efforts gain momentum in states across the country, it is critical that lawmakers protect cannabis workers' collective bargaining rights to ensure that this emerging industry provides safe, good-paying, and community-sustaining jobs.
Maryland: Voters approved Question 4, which permits residents to possess, smoke, and grow marijuana (within limits) and allows the General Assembly to tax the sale of marijuana. Companion legislation to the amendment proposes an expungement process for past marijuana convictions and an assistance fund for small, BIPOC-owned, or woman-owned businesses. Maryland Center on Economic Policy, an EARN partner, estimated that decriminalization would save the state tens of millions of dollars on enforcement costs and that taxing the sale of marijuana would generate hundreds of millions in revenue for the state.
Missouri: Voters approved Amendment 3, which legalizes recreational marijuana and will automatically expunge the records of individuals who were convicted of non-violent marijuana offenses and are not currently incarcerated. Currently incarcerated individuals can petition for release from incarceration, probation, or parole. State advocacy groups estimate that record expungement will impact thousands of Missourians whose marijuana offense convictions limited access to employment, housing, and the social safety net.
Meanwhile, Arkansas, North Dakota, and South Dakota voters rejected marijuana legalization.
Affordable housing
Voters in several states and localities approved measures to fund the construction of affordable housing. As the housing shortage grows and housing becomes increasingly unaffordable, particularly for communities of color and low- to moderate-income families, affordable housing construction has become an especially urgent priority. In Kansas City, voters approved Question 2, which allows the city to spend $50 million over five years to build affordable housing units for low-income residents.
Colorado voters approved the only state-wide affordable housing measure on the ballot this November. Proposition 123 will direct $300 million of the state's taxable income to help essential workers like teachers and nurses buy homes, as well as help local governments increase housing supply. According to Colorado Fiscal Institute, an EARN partner, minimum wage workers in Colorado would need to work 75 hours a week to afford a one-bedroom apartment.
Los Angeles voters approved Measure LH, which grants the city authority to develop 75,000 units of affordable housing for seniors, unhoused, and low-income residents. Measure ULA, which will raise $1 billion per year for affordable housing and homelessness efforts in the city by taxing property sales over $5 million, also appeared likely to pass as of this writing.
And Austin voters approved Proposition A, the city's largest ever affordable housing bond. The $350 million bond will be used to build and preserve affordable housing for Austin residents with annual incomes below $61,800.
When given the opportunity, millions of voters across the country showed their support for policies that will strengthen workers' rights, reproductive justice, and racial equity. Lawmakers at every level of government should take note.
---
Nina Mast is an economic analyst for the Economic Analysis and Research Network (EARN) at EPI. Mast is a recent graduate of the Master of Public Policy program at UC Berkeley's Goldman School, where she served as a researcher for the UC Berkeley Labor Center and represented academic student employees as a union steward with UAW-2865.
Before graduate school, Mast worked as a researcher in the labor movement and at issue advocacy organizations focused on health care and the economy. At SEIU Local 32BJ, she conducted research to support fast-food workers in Connecticut and commercial cleaning workers in New York. Prior to 32BJ, she worked on issue campaigns at The Hub Project and efforts to advance a progressive economic worldview at the Groundwork Collaborative.
Lea Woods joined the Economic Analysis and Research Network (EARN) at EPI in 2021 as a learning community organizer, coordinating conferences and convenings for state-level advocacy groups. Woods previously worked in fundraising and communications at nonprofits that promote women's economic security and political power, including the Institute for Women's Policy Research and the Center for Women's Leadership. Additional political experience includes interning in a congressional office and working on a gubernatorial reelection campaign.
Jennifer Sherer is senior state policy coordinator for the Economic Analysis and Research Network (EARN) Worker Power Project. Her work focuses on expanding the ability of working people to achieve racial, gender, and economic justice through organizing, collective bargaining, and public policies that promote worker voice.
Prior to joining EPI in 2021, Sherer served as director of the University of Iowa Labor Center, leading statewide worker outreach, education, and leadership development programming in close partnership with labor unions and community organizations. As director, she coordinated interdisciplinary research and engagement; taught on a range of worker rights, gender and racial justice, and labor policy subjects; and led initiatives to extend labor education to new audiences. Her published work includes articles on wage theft, public-sector collective bargaining, women's labor education, and working-class voters. While at the Labor Center, Sherer also directed the Iowa Labor History Oral Project, helped found the Center for Worker Justice of Eastern Iowa, co-coordinated the Midwest School for Women Workers, and served on the boards of the Labor and Working Class History Association and Labor Studies Journal.
Sherer first became active in the labor movement over 20 years ago as a local union officer, a project staff organizer for the United Electrical, Radio, and Machine Workers (UE), and a leader of student anti-sweatshop campaigns while earning her PhD. She has since served as a local labor council delegate, volunteered in dozens of issue campaigns, and walked many picket lines. She is a board member of Common Good Iowa (formerly the Iowa Policy Project).
Join with EPI to build an economy that works for everyone
We need your help in order to continue our work on behalf of hard-working Americans. Our donors value our high-quality research, reputation for truth-telling, and practical policy solutions. Your tax-deductible gift to EPI makes you an important partner in providing this critical public service.