https://portside.org/2023-01-03/dispatches-culture-wars-january-3-2023
Author:
Date of source:
Portside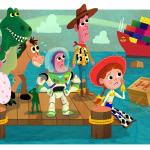 Youth Activists Take On Gun Violence Epidemic
By Anita Chabria
Los Angeles Times
Even in California, with some of the strictest gun laws in the nation, we are faced with the stone wall of those who genuinely believe they will someday need their weapons to overthrow our government, and any attempt to curb gun rights risks that mangled notion of patriotism. But the kids have a chance.
Flight Attendants Raise the Roof
By Jessica Max Stein
The Independent
In the 60s, stewardesses were fired upon ­marriage, ­pregnancy, or when reaching a certain age (32 on some airlines, 35 on others). These restrictions limited their tenure, making it nearly impossible to organize. Yet organize they did, in tandem with civil-rights laws and the women's movement, changing their working conditions almost unimaginably. 
By Eleanor J. Bader
The Progressive
Dozens of intrepid activists marked National Homeless Persons' Remembrance Day on December 21 with an enormous art installation on the Capitol lawn. The installation included nearly 1,200 blankets laid out side-by-side near the Reflecting Pool, all of them handmade by volunteers from across the country.
By Amanda Marcotte
Salon
The cruelty that has come to define the GOP is only likely to intensify in the next year, resulting in more vicious attacks on LGBTQ people, more dehumanizing treatment of migrants, more deranged conspiracy theories, more pregnant people denied medical care with specious "pro-life" arguments, and more winking approval of political violence. 
By Eli Zaretsky
London Review of Books
The White Lotus analyses capitalism not only as a system of race and class hierarchies, but also as a libidinal economy. There is a further twist to this. Hotels, like the entire luxury sector, work by anticipating and calibrating what customers desire. TV viewers are also 'guests' – consumers of a quasi-luxury product (HBO). A show like The White Lotus is not only a lens; it is also a mirror.
By Scott Shackford
Reason
Lawmakers have been proposing legislation that essentially treats drag shows as lewd conduct, regardless of any sort of nudity or sexual activity. Simply wearing clothing of the opposite sex in a performance is suddenly sexual. It's a bonkers proposal with any number of potential enforcement problems, but that's something that happens with a moral panic.
By Francesca Fiorentini
The American Prospect
Rex stood up and shook a couple of plastic monkeys off his tail. "Do you think that maybe Santa's workshop partners with China, since the elves can't handle all the workload?" Woody jumped up onto the windowsill. "Enough! There's no time. We've got to unstick the supply chain!"
By James O'Donnell
The New Republic
Through door knocking and postcard mailers, a presence in online conservative news networks, and an onslaught of lawsuits against unions around the nation, the right-wing Freedom Foundation says it's now aided more than 131,000 public-sector workers in opting out of their unions.
By Zack Hirsch
NPR
With seats opening on the Sarasota Memorial Hospital's board, a group of political activists opposed to COVID protocols saw an opportunity. Now, the hospital has three new board members who question the effectiveness of vaccines and spread medical misinformation. Their victory has thrown the hospital board's typically quiet meetings into chaos.
2022's Top Feminist Moments in Pop Culture
By Janell Hobson
Ms.
It's that time of year to reflect on highlights of 2022 and the ways that feminism showed up and showed out in our popular culture. Here are our top 10 favorite moments.