https://portside.org/2023-02-03/tyre-nichols-and-americas-systemic-failure
Author: Peniel E. Joseph
Date of source:
Boston Globe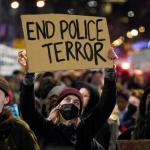 The killing of Tyre Nichols, a 29-year-old Black man, at the hands of the Memphis police illustrates the need to reimagine public safety in America. The Friday evening release of body cam footage and video from a pole camera has left the city of Memphis on the edge of a political eruption, with Nichols's death adding new layers of grief to a city known as much for being the site of Martin Luther King Jr.'s 1968 assassination as for being the birthplace of the blues.
Coming a little over two years after George Floyd's murder in Minneapolis sparked the largest social justice demonstrations in American history and a searing round of national soul searching, Nichols's death reveals what has and has not changed since then.
In the run-up to the release of the footage, many expressed shock and surprise that all five officers who stopped, detained, pepper sprayed, then brutally beat Nichols to death were Black.
We should not be surprised.
The police killing of Nichols should not be misinterpreted as an example of Black racism but as a byproduct of systemic failure.
Since 2013, the Black Lives Matter Movement has called for a reimagining of public safety through redistributing the resources designed to support punishment toward investments in the mental and physical health, well-being, and safety of Black communities.
Memphis is a case study in the ways in which structural racism within law enforcement can impact Black residents living in a predominantly Black city that has a Black chief of police, Cerelyn Davis. The fact that all five officers had been fired and were facing second-degree murder charges even before the release of the video speaks to a kind of progress, but one that is nonetheless itself racialized. Apparently, justice is much swifter against law enforcement who kill Black people when the perpetrators themselves are also Black.
Chief Davis has been eloquent in her public statements. "This is not just a professional failing," she observed. "This is a failing of basic humanity toward another individual."
If only it were that simple.
The heartbreaking interviews offered by Nichols's parents, who described their son as having "a beautiful soul," echo the tragedies of George Floyd, Breonna Taylor (whose killing at the hands of the Louisville police in a botched no-knock raid in March 2020 came to light only after Floyd's murder), and countless other grieving Black parents, relatives, family members, and communities.
Nichols would be alive today if America had embraced an abolitionist perspective on punishment, prison, and policing that recognizes more of the same will only produce further preventable tragedies. Nichols's death reflects a broken system, one wherein armed police routinely turn traffic or even pedestrian stops into violent and deadly confrontations with unarmed citizens. But it is also just the tip of the iceberg.
The modern-day abolitionist movement is rooted in the centuries-long struggle to abolish racial slavery and its supply chains. W.E.B. Du Bois, the Fisk- and Harvard University-trained intellectual and civil rights leader, referred to this era as "abolition-democracy" in his monumental 1935 classic — still the best book on the post-Civil War era ever written — "Black Reconstruction in America." What Du Bois meant by "abolition-democracy" was the simultaneous eradication of the institutions, vestiges, and badges of racial slavery and new investments in Black citizenship and dignity.
In a similar vein, during the civil rights movement's heroic period, Martin Luther King Jr. called for the creation of a "beloved community" free of racial violence, poverty, and inequality.
Black Power-era prison abolitionists included the activist and intellectual Angela Davis, whose writings, political organizing, and example has influenced three generations of activists, including contemporary abolitionists such as Mariame Kaba, Alicia Garza, and the millions who demonstrated during the BLM uprising in 2020.
But there continues to be a purposeful disconnect between abolitionist ideas, public policy, and the American public's understanding of the relationship between policing, crime and punishment, poverty, racial segregation, and national conceptions of dignity and citizenship.
After decades of unequal treatment before the criminal legal system, climbing rates of Black imprisonment, skyrocketing techniques of surveillance in neighborhoods, schools, and playgrounds, and the illegal extortion of impoverished Black communities by law enforcement and municipal governments through a racist system of fines and fees, grass-roots activists demanded an end to the status quo.
Abolition of systems of punishment transcend even the well-meaning legislative impulses behind the long-delayed George Floyd Justice in Policing Act that may very well never become law. The proposed reforms at the federal level, including banning chokeholds and no-knock warrants, and collecting data on police misconduct, still would not have saved the life of Tyre Nichols.
Only the fundamental transformation of systems of punishment that have been normalized in American society and culture can do that. This includes rethinking why it is commonplace to have armed police officers initiate traffic stops of moving or stopped vehicles.
The surveillance, harassment, weaponization of fines and fees, brutality, and death experienced by Black people at the hands of law enforcement have become so routine that the nation responds only to the promise of spectacular Black death at this point. Just witness the countdown to the release of the Nichols video that had media gathered around like officials and spectators in the Roman Colosseum awaiting the visceral rush of that era's version of blood sport.
That the bloody hands of the officers are Black has added new layers of pathos to this tragedy. Yet as the video shows, there were sheriff deputies and other officers who failed to intervene to save Nichols. His death, although catastrophic, is hardly a system failure from the law-and-order perspective still embraced by Democrats and Republicans, with both parties constantly seeking to provide further resources and funding for dead-on-arrival "reforms" that only serve to embolden police unions and a law enforcement apparatus designed to inflict violent punishment on criminals and ordinary citizens alike.
Abolitionists imagine a world where notions of public safety are more aligned with professed values of freedom, liberty, and democracy. Investments in good schools, the elimination of food deserts, mental and physical well-being, environmental justice, jobs, drug rehabilitation, housing for the poor and at-risk young LGBTQ teens, domestic violence prevention for Black women, and resources for survivors of sexual assault would make our neighborhoods — from Boston to Oakland — safer than the current status quo.
The police killing of Tyre Nichols is tied to a long history of American institutions criminalizing Black bodies in a simultaneous effort to exploit their labor and to mark them with a new badge of servitude and indignity in the aftermath of racial slavery. Slavery's afterlife surrounds us — from high rates of maternal infant deaths suffered by Black women, to the overwhelming rates of Black incarceration, to educational gaps between white and Black students, to the persistence of residential segregation and the wealth gap.
Yet the most dramatic marker of Black people's status as noncitizens, even after the Reconstruction Amendments purported to build a multiracial democracy in America for the first time, has been the cheap value of Black life at the hands of institutional authority. Whether those officials are white, Black, or people of color is beside the point. The path forward toward a liberated future where Nichols might have lived long enough to dote on his grandchildren requires a move away from business as usual. That means having the hard conversation about abolition, one that impacts immigrants and the undocumented, citizens of all colors and backgrounds, and will have a generational legacy that finally allows America to treat people who look like Tyre Nichols with the humanity that they deserve.
Peniel E. Joseph teaches history and public affairs at the University of Texas at Austin. His latest book is "The Third Reconstruction: America's Struggle for Racial Justice in the Twenty-First Century."
The Boston Globe: get unlimited access to New England's most trusted news source. $1 for the first 26 weeks.