https://portside.org/2023-05-18/gov-wes-moore-help-higher-ed-faculty-and-grad-students-unionize-marylands-public-schools
Author: Todd Eberly
Date of source:
Baltimore Sun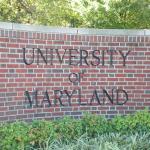 In recent weeks and months, multiple states have passed legislation targeting academic freedom and independence at public colleges and universities. States incuding Florida, Iowa, North Carolina, North Dakota and Texas have gone after tenure, one of the most significant protections of academic freedom and independence in institutions of higher learning. Tenure is especially important at public institutions because it limits the ability of the state to coerce faculty and dictate what is (or is not) taught, as often happens in authoritarian regimes. States also have outlawed the teaching of certain topics and have denied instructors the freedom to teach their courses in an honest and constructive way, one that is driven by scientific and disciplinary expertise rather than political influence.
In the landmark 1967 case Keyishian v. Board of Regents, the U.S. Supreme Court declared that academic freedom is "a special concern of the First Amendment, which does not tolerate laws that cast a pall of orthodoxy over the classroom." Unfortunately, the recent attacks on tenure and academic freedom suggest that faculty members need another tool in addition to robust tenure protections: the ability to organize collectively. In short, they need the ability to unionize.
Maryland's political leaders have not attacked tenure protections and academic freedom so far, and in the face of increasing encroachments on civil liberties in other states, they have taken important steps to protect the rights of their citizens. For example, during the 2023 legislative session, the Maryland General Assembly chose to make clear the Free State's commitment to reproductive freedom in light of actions taken in multiple states to severely curtail such rights. The legislature had an opportunity to make an equally clear statement about Maryland's commitment to academic freedom and independence by extending collective bargaining rights to college faculty and graduate students. Legislation was introduced, but it was allowed to die in committee in both the House and the Senate — not the first time that the General Assembly has failed to pass legislation granting collective bargaining rights for state employees.
But there is another path forward. In 1996, frustrated by legislative inaction, Maryland Gov. Parris Glendening issued Executive Order 01.01.1996.13 granting collective bargaining rights to thousands of state employees. Though challenged in court, the Maryland Court of Appeals upheld the legality of the executive order.
Although Glendening's action irked legislative leaders, they ultimately backed his executive order with legislation that granted full collective bargaining rights to most state employees. And yet many state employees, including faculty at Maryland's public colleges and universities, were excluded.
State protections for the rights of university and college faculty are essential because attacks on academic freedom do not always come from outside the academy. At Florida's once widely respected New College, a Board of Trustees and an interim president appointed by Governor Ron DeSantis have moved to deny tenure to already approved faculty and to fire already tenured faculty — in open violation of school policy. In Maryland, it is often college leadership that opposes allowing faculty and graduate students to unionize. This is no different than other manager versus labor battles witnessed across numerous industries.
One of the reasons that public colleges and universities have sometimes been denied the right to unionize is because they have long been organized around the idea of shared governance: a recognition that faculty must have a say in matters of curriculum as well as academic standards and organization. In addition to their expertise, faculty are often the first point of contact for students and are better prepared to make sure that students' interests are represented and heard. Unfortunately, shared governance is often honored in the breach rather than in reality. The leadership of some colleges dislike the need to include faculty in decision-making processes and would prefer to bypass their input. And, as the actions at New College make clear, college leadership is not immune to authoritarian impulses. Collective bargaining rights would make it harder for those in leadership positions to ignore faculty voices, and it would provide guardrails against infringements on shared governance.
Given the importance of protecting academic freedom, Gov. Wes Moore should look to the example set by Glendening and issue an executive order granting collective bargaining rights to faculty and graduate students working at Maryland's public colleges and universities. Precedent is on his side, and it's all but certain that the General Assembly would pass legislation in support of such an order when they convene for the 2024 legislative session.
During his campaign for governor, Moore made clear his strong commitment to organized labor. On his campaign website, voters were assured that "the North Star of the Moore-Miller administration will be to ensure that all working people have access to good jobs and the power to determine their wages and working conditions." The website further states that the Moore Administration will be "committed to protecting and expanding the right of workers to join unions and bargain collectively."
Governor Moore has an opportunity to deliver on his promises while also strengthening Maryland's commitment to academic freedom and independence. Parents and students from states where colleges and universities are under attack are already looking for schools in states that still protect education, academic freedom, and other norms that have made American colleges and universities the envy of people around the world. Maryland should be a state that such parents and students can look to for quality instruction predicated on the pursuit of truth rather than the pall of orthodoxy. Governor Moore can help to make that happen — and all he needs is a pen.
This is a Guest Column appearing as an Op-Ed in The Baltimore Sun
Todd Eberly (teeberly@smcm.edu) is a professor of Political Science and Public Policy and the incoming faculty senate president at St. Mary's College of Maryland. He is also the co-author of "The Trump Effect: Disruption and Its Consequences in US Politics and Government," "How Trump Happened: A System Shock Decades in the Making," and "The Trump Presidency: Outsider in the Oval Office, and Polarized: The Rise of Ideology in American Politics."