https://portside.org/2014-06-12/reader-response-common-core-math-standards-they-do-add
Portside Date:
Author: Kate Abell; Bill McCallum
Date of source:
Portside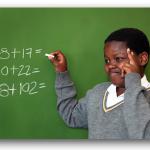 [Moderator's Note: The post being responded to is: How Bill Gates Pulled Off the Swift Common Core Revolution.] https://portside.org/2014-06-08/how-bill-gates-pulled-swift-common-core-revolution ]
I have been a math educator in public schools for 20 years, including working as a math coach in the South Bronx and supporting teachers in elementary school math instruction in schools from Brownsville to Hunts Point.
The Common Core Math Standards are far and away the best tool for supporting teachers in the teaching of mathematics that I have ever encountered. The standards themselves are written in a way to help teachers deepen their own understanding of mathematics, make connections between math topics, and to pass on this more profound grasp of math content to their students.
The attacks by Diane Ravitch on the Common Core math standards, despite her avowed lack of knowledge about math instruction, is criminal, in my view. I believe, as Bob Moses does, in the civil right of students to understand mathematics. The common core math standards help teachers connect content for students because it is explicit about the connections between mathematical ideas. I have seen unbelievable changes in both the number of students who feel good about mathematics and the math sophistication of those students this year because of these connections, the progressions which underlie the common core.
Diane Ravitch, as do others, connect the common core standards with the Race to the Top and increased emphasis on high stakes testing. Children are tested with high stakes tests on material that they have only just been expected to master, and teachers only have just been expected to teach.
One thing has nothing to do with the other. I will join any campaign to relegate standardized testing to its rightful place - as one of many feedback tools , one particularly suited to giving a snapshot of broad swaths of students on a particular day in time. It should not be used to grade students, teachers or schools. The fact that policy makers are attempting to solve the education crisis without addressing poverty, inequality and racism and are rather punitively using test scores try and drive change does not change the fact that the common core standards for mathematics are the best gift for teaching and learning that we math educators have ever fought for.
Here are two responses to attacks on the common core that Portside Readers might be interested in. The first is in direct response to the article Portside reprinted.
Kate Abell
NYC public school math educator
Me and Bill
by Bill McCallum
June 11, 2014
Just in case any of you is receiving panicky emails from your friends in response to the recent factually-challenged article about the standards in the Washington Post, or Diane Ravitch's followup screed, here are some facts you can supply them with.
The WaPo reporter apparently doesn't know the meaning of the word "press release," since she couldn't be bothered finding the NGA press releases during the year the standards were written (which she could have found by googling "NGA press releases common core"). Included among them is a press release which links to the list of members of the 50-person work team, which included classroom teachers, mathematicians, math education researchers, and policy makers, but not a single representative of the testing industry (google "common core work team" if you want to see the list). The WaPo article lists Jason Zimba as "the lead writer" for the math standards. But in fact he was one of three lead writers, the other two being me and Phil Daro. And I chaired the whole process, as indicated in the list.
The process for the math standards started with progressions documents solicited from people in the work team. The three lead writers fashioned these into standards, and then went through many cycles of revision in response to feedback. I made sure that we listened carefully to participating states (they were our bosses after all), members of the distinguished feedback group (also listed in the document above), national organizations, numerous individuals, and the 10,000 pieces of public feedback received after the public draft was released in March 2010.
Just for the record, I have never met Bill Gates, nor talked to him. I'm glad he decided to spend his money on improving mathematics education, but he had nothing to do with the process. He also spends his money on ridding the world of malaria, but nobody seems to complain about that.
Quiz: What Sorts of Standards Does ANSI Certify?
by Bill McCallum
March 31, 2014
Diane Ravitch wrote an article for the Huffington post saying that the "fatal flaw" of the Common Core was that it failed to comply with the "recognized protocol for writing standards" of the American National Standards Institute. I was curious why this objection had never come up before in the 20 years of state standards writing - why the states had not demanded that we follow this protocol. Find out after the jump...
Here is a list of things that ANSI certifies standards for. Things like Automotive Lifting Devices and Wastewater Treatment Units. The closest thing I could find to standards for K-12 education was Sustainable Forestry Initiative Chain of Custody.
[I Support the Common Core blog is a resource for people who want to be active in support of the Common Core State Standards. It was started by Bill McCallum and Jason Zimba, two of the lead authors of the mathematics standards.]