https://portside.org/2014-12-26/friday-nite-videos-singing-out-2014
Portside Date:
Author:
Date of source:
Portside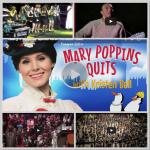 ---
Hong Kong Festival Orchestra Flash Mob 2013: Beethoven's "Ode to Joy"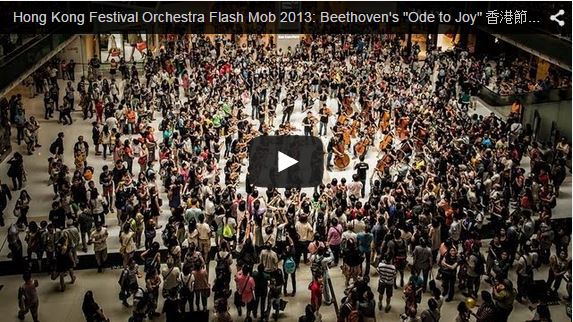 The Hong Kong Festival Orchestra gives a flashmob performance of Beethoven's Ode to Joy in 2013. A spiritual prelude to Occupy Hong Kong and the Democracy Encampments?
---
Stevie Wonder: 'Hard Time Mississippi' Still Unfortunately Relevant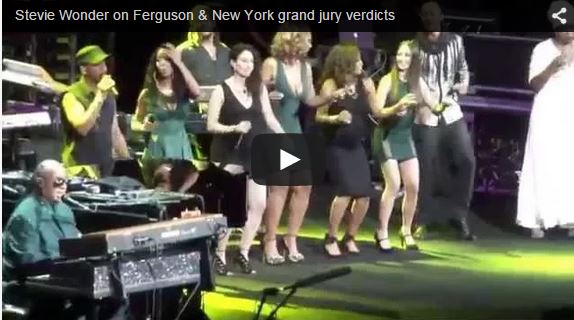 Stevie Wonder performs Living for the City in Seattle (Dec 2014), preceded by his explanation of why it is relevant to the America of Ferguson and Eric Garner.
---
Handel's Messiah: A Random Act of Culture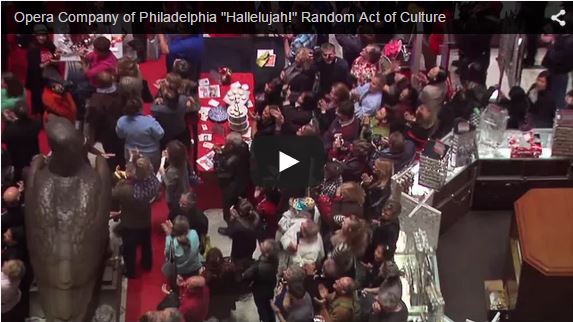 The Opera Company of Philadelphia Chorus, together with singers from a cross section of community groups, infiltrate a department store as shoppers and burst into a pop-up rendition of the Hallelujah Chorus from Handel's "Messiah," in one of 1,000 Random Acts of Culture. Watch the performers, delighted children, spontaneous videographers, and the entire public within earshot together "create culture."
---
Pete Seeger -- Waist Deep in the Big Muddy
For a biographical account of America in song, look to Pete Seeger (1919-2014). This song of Pete's is the one he chose to sing on national TV in 1968, ending his more than decade-long blacklist, and showing that he hadn't made peace with war and injustice.
---
Mary Poppins Really Needs a Raise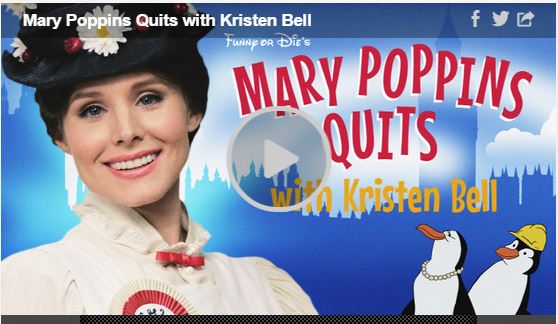 With Funny Or Die, Mary Poppins (Kristen Bell) is working for minimum wage, and really needs a raise.