https://portside.org/2015-04-09/tidbits-april-9-2015-police-killings-jewish-establishment-tries-silence-critics
Author:
Date of source:
Portside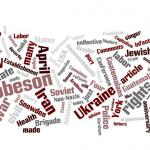 Re: In March Along U.S. Police Killed More Than 100 People
From the post, "This isn't a problem of a few rogue police departments; this is a systemic national crisis."
Mike Glick
Posted on Portside's Facebook page
     ====
Very sad to share this report that in the month of March alone, more than 100 fatal shootings of unarmed men by police department officers-- if this report is accurate and verifiable. That number means more than 3 killings a day! The pattern demonstrates racial profiling is still prevalent, that paranoia of men and boys "of color" are too often the victims. Furthermore the stats indicate this is not concentrated in a few rogue departments.
Larry Aaronson
Posted on Portside's Facebook page
     ====
The citizen still has a constitutional right to arrest criminals including police who commit a felony.
Curtis Muhammad
Posted on Portside's Facebook page
     ====
Unfortunately too many people see these police shootings as isolated, and unrelated events!
Lee Fanning
Posted on Portside's Facebook page
     ====
Any one who travels around the country by car or bothers to read local newspapers from different towns (easy to do online ) ,can see what a sad state we are in. We need jobs, infrastructure, access to good and affordable health care and schools, real opportunities for all people...Instead we have endless war, large and growing income inequality and deadly drug epidemic
Jo Ann Vincent
Posted on Portside's Facebook page
Re: The Jewish Establishment has Banned these Four Valiant Jews. Why?
May G-d bless them in their efforts....
Jodi Goldstein
Posted on Portside's Facebook page
     ====
It's people like these who somehow restores our faith in humanity.
Moe Ally
Posted on Portside's Facebook page
     ====  
Why? Because Hillel as a private organization is under no obligation to provide a forum for advocates of BDS any more than they would be obligated to provide a forum for neo-Nazis (which is not to say that these good folks are anything like neo-Nazis, just that private organizations have the right to decide what causes they will or will not support).  Would Portside or Mondoweiss feel obligated to give space to a Likudnik?  Trying to make this into an issue is just bullshit.
Stan Nadel
     ====
Really courageous people, I wish I had known they were speaking.
Bill Carr
Posted on Portside's Facebook page
     ====  
...the Israel/Palestinian problem has no correlation to the civil rights movement in the US whatsoever...just because they marched for civil rights many years ago , does not validate them as experts on Israeli/Palestinian relations...a publicity stunt at best..
Barry Ruttenberg
Posted on Portside's Facebook page
     ====  
You don't have to be an expert to know which way the wind is blowing in Israel. Sorry bro- it is from Ferguson to Palestine. Human Rights.
Catherine Cusic
Posted on Portside's Facebook page
     ====  
Civil rights, basic human rights, for everyone. Nationalism, Zionism, Racism, Bigotry.... Have no place in our world
JuLeah Wilson
Posted on Portside's Facebook page
Watch - Yaron Kaplan refuses to continue to serve in an army of occupation.
"I removed my uniform because I believe in another way."
From an Israeli Combat Soldier to Conscientious Objector
Two years into his service, a Nahal soldier refuses to continue serving because of the occupation.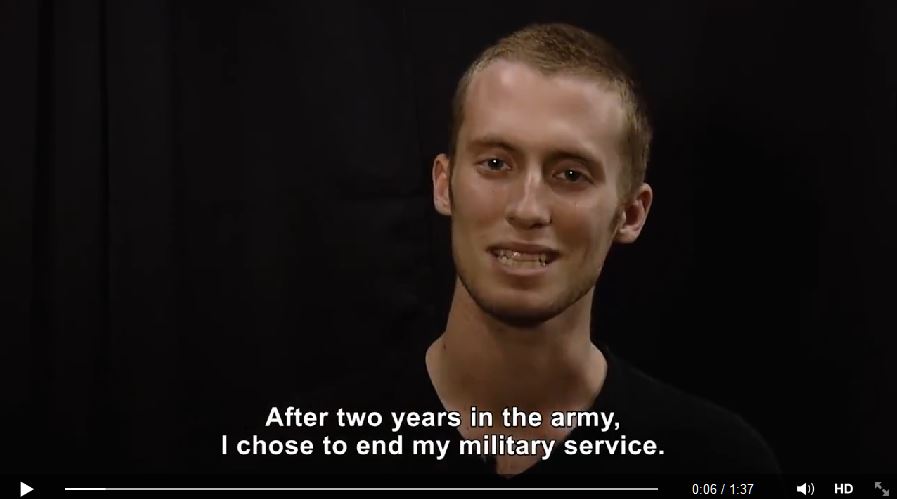 Watch here
Source: Israel Social TV
Watch - Feeling Good About Apartheid
by Apartheid Adventures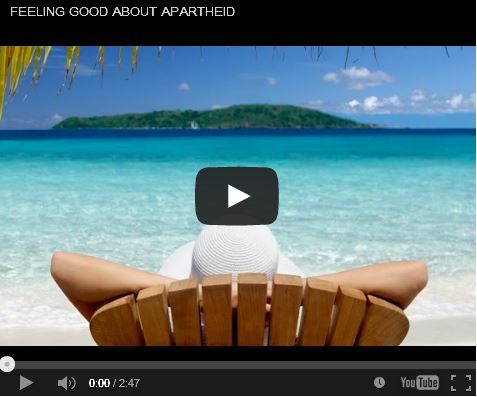 watch here
posted April 6, 2013 on YouTube
APRIL is FEELING GOOD ABOUT APARTHEID Month!
SUBSCRIBE to APARTHEID ADVENTURES.
Re: Guatemalans Deliberately Infected With STDs Sue Johns Hopkins University For $1bn
Suing for Justice? More on the U.S. STD Studies in Guatemala
By Susan M. Reverby
April 3, 2015
Bioethics Forum
                                       
On April 1, a $1 billion lawsuit was filed by three law firms based in the United States and Venezuela against Johns Hopkins University, the Rockefeller Foundation, and Bristol-Myers Squibb on behalf of more than 750 Guatemalans alleged to have been harmed when the U.S. Public Health Service and the Guatemalan government supported an immoral STD inoculation study in the 1940s. A previous lawsuit against the U.S. government was dismissed on technical legal grounds in 2012. Having found the study's records in the archives at the University of Pittsburgh, I wrote about it and shared my findings with the Centers for Disease Control and Prevention. The result was an apology from the Secretaries of State and the Department of Health and Human Services on October 1, 2010, a call from President Obama to then President Colom of Guatemala, worldwide media attention, and a 200-page report by the Presidential Commission for the Study of Bioethical Issues, as well as a report by a parallel commission in Guatemala. I have not been involved in this lawsuit, although one of the lawyers called me about the names of the people involved months ago.
This new lawsuit raises the serious and still unresolved question of how to obtain justice for those harmed by the study. The difficulties are enormous. The names in the records are vague. The study took place nearly 70 years ago. The U.S. Public Health Service ran it with funds from the National Institutes of Health and the Health Ministry in Guatemala. So who should pay for the harm to the victims and their families? Is payment a form of justice?
Read more here.
[Susan M. Reverby is the McLean Professor in the History of Ideas and Professor of Women's and Gender Studies at Wellesley College.]
Thanks to the author for forwarding her comments to Portside.
     ====
More ugly history which causes so many not to trust USA health authorities, etc. Crimes against humanity then effect struggles against disease today.
See story by Courthouse News Service
Randy Gould
Posted on Portside's Facebook page
Re: America's 30-year Cold War with Iran: Manufacturing A Good Adversary
The USA made peace with Germany.
The USA made peace with Japan.
The USA made peace with Vietnam.
The USA made the world a better place by making peace then.
We can do it again.... Let's find an "accommodation" with Iran that can lead to peace.
Mark Fey
Posted on Portside's Facebook page
https://www.facebook.com/Portside.PortsideLabor
     ====  
The Manufacturing of an Adversary, Bad, Good, and Ugly
Yi-Chun Tricia Lin
Posted on Portside's Facebook page
     ====  
The U.S. will ensure Iran will remain an adversary even if a nuclear agreement is reached. The false nuclear weapons narrative is the latest episode in the long-running drama of U.S. enmity toward Iran, which began three decades ago when Iran took U.S. diplomats hostage after the U.S. gave asylum to the Shah. Despite many other opportunities for cooperation, this cold war will continue solely because the U.S. has a vested interest in demonizing Iran.
Lorna Neal
Posted on Portside's Facebook page
Re: Veterans For Peace: Memorial Day Event
As a veteran of World War II (and a recipient of the Legion of Merit), I am proud to lend my voice to the celebration of the Memorial Day Event and to express my fervent wish that we have seen the last of the wars that have blotted our history.
Henry Foner
     ====
I will write a letter for this. I would also make a suggestion about all t he letters. I think those involved who are writers and/or have publishing contacts should find a publisher and make a book of the letters so that there will be a written document that libraries, schools, and individuals can purchase and have for "all time". If there are any monies made from this venture, they can be donated to various veterans peace groups to use for expenses and promotions. What do you think? If there are so many letters that all can't be used, I would be willing to help edit since I am an experienced writer and editor.
Ernie Brill
Re: Indiana Progressives at a Crossroad: Building a Fusion Politics-Based Movement to End the Attack on All Hoosiers
Good post concerning Indiana's contemporary (Republican majority) legislature attempts at worker exploitation. Workers UNITE!
Steve Harrison
Posted on Portside's Facebook page
Re: Four Charts With What Everyone Should Know About the Student Debt Crisis
Educatorsfor A DemocraticUnion
Tom Edminster
Posted on Portside's Facebook page
     ====  
Industrial Strength Ponzi Scheme - the student loans are leveraging a lot of real estate promissory notes
Monica Leavitt
Posted on Portside's Facebook page
Re: Islamic State is the Cancer of Modern Capitalism
This is a great article on the origins of ISIS
Leonard Vogt
Posted on Portside's Facebook page
     ====
AN EXTREMELY IMPORTANT ARTICLE!!!
(The wise advice to "Follow the Money" can lead to a convoluted path.)
Even for people who know a lot about the terrorist nature of U.S. foreign policy, the article below ( which you can reach through the link, despite the missing blank rectangle below) will be mind-blowing.
The article is necessarily only a ( crucially damning ) piece of the story. But it leaves out a seminal piece, widely known though usually ignored by the commercial media. The missing piece has been publicly verified by Zbigniew Brzezinski, the key player, who was then the National Security Adviser to President Jimmy Carter.
Brzezinski has talked with pride about his advice to Carter in 1979 to arm, finance, and train the extremely backward, reactionary mujahedeen into a fighting force, to try to entice the Soviet Union (which shares a border with Afghanistan
and was an ally of the then president of Afghanistan) into having "its own Vietnam." Carter followed Brzezinski's advice. Brzezinski boasted that his strategy resulted in Soviet forces entering Afghanistan to aid the Afghan president, and to the eventual downfall of the Soviet Union.
This was the founding moment of some of the terrorist forces threatening the world today. The article below describes how other terrorist forces - the governments of the U.S., U.K., Saudi Arabia, Turkey, Israel ... took it from there.
Diane Laison
Posted on Portside's Facebook page
     ====
I pray that the Mindanao situation does not fall prey to the opportunistic agenda and greed of Western powers interested in exploiting and controlling our natural resources - who view the civil strife and the displacement and deaths of people as mere collateral damage.
This article contends that the so-called anti-Islamic State coalition of nations are exactly the ones who have funded/fueled its emergence in their desire to guarantee their oil supply.
I would really like to understand what the US and our Western allies hope to acquire in Mindanao and how their involvement in the anti-terrorism activities are meant to fulfill their agenda. I pray that their presence does not promote and advance the Islamic State here.
Victoria Rialp
Re: Liberal Punishment
(posting on Portside Culture)
NDAA was signed by President Obama, eliminating habeas corpus for anyone suspected of broadly-defined "terrorism." The militarization of most big-city police departments occurred during this same period, mostly with the cooperation of Democratic mayors. It's not just the wing nuts, militias and assorted know-nothings we have to worry about. If fascism comes to the US, it will have a unique bipartisan flavor. It's not about party, it's about class.
Sandy Eaton
Posted on Portside's Facebook page
Re: Grabbing Africa's Seeds: The New Commercialization Agenda
The whole world is Monsanto's colony, and the TPP is designed to give Monsanto unquestioned entitlement to grab every country's food, land and health---including our own country's.
Kathy Moi
Posted on Portside's Facebook page
Totally cool!
Claire Carsman
Re: An Anonymous Canadian Foundation Grants $3 Million to Study Naturopathic Oncology
From all those of us who have been helped immeasurably by naturopaths, you can tell Orac, whoever he is, that mainstream doctors have been no help to some of us at all. That's why we turned to naturopathy. Shame on Portside for printing this garbage. Imagine if you printed critiques of all the millions and millions in grants that have been given to "conventional" oncology studies that have yielded zero.
Shame!
Zachary Sklar
US to Train NeoNazi Azov Battalion in Ukraine
By Russ Bellant
Special to Portside
April 3, 2015
Newsweek and the Associated Press have reported that the U.S. Army's 173rd Airborne Brigade will be training the neoNazi Azov battalion when it goes to Ukraine on April 20 for an extended stay. This is the second time that US troops have been placed directly in Ukraine (the first was in September 2014 as part of a NATO military exercise).
Newsweek reports that Azov will be the recipient of training from the Minister of Internal Affairs, which oversees paramilitary units, including those such as Azov, which Amnesty International has accused of crimes against civilians, including murder. Azov glorifies killing on its website.
That Azov is a Nazi unit is not in doubt. News organizations such as the BBC, the Guardian, the New York Times and Newsweek have used that term to describe Azov. It claims its political heritage with the Ukrainian Nazi collaborators that conducted mass exterminations against non Ukrainians during WWII. They were part of a march in Kiev demanding a holiday to commemorate the founding of one the main murder units, the UPA. Azov symbolism, including its unit patch, has origins in German Nazism.
Why is the 173rd training Azov? It's no different than if they were training the most violent faction of the Ku Klux Klan. Nazis empowered anywhere is a threat to freedom everywhere.
In May 2014, Rep. John Conyers (D-MI) authored an amendment to the National Defense Authorization Act (NDAA) that would have barred military aid to neo-Nazi forces in the Ukraine. The amendment was kept out of the final bill by the Republican-led House Rules Committee. News sources reported that Conyers' staff were rebuffed in efforts to gain support from the ADL and the Wiesenthal Center.
Also see the following:
U.S. Sending Army Paratroopers to Train Ukraine Forces
How the Israel Lobby Protected Ukrainian Neo-Nazis
[Russ Bellant is author of "Old Nazis, the New Right, and the Republican Party," a widely cited compilation of research that in part documents Nazi involvement in the Ukraine. To obtain a free copy, email russbellant@gmail.com]
There's a Massive, Illicit Bust of Edward Snowden Stuck to a War Monument in Brooklyn
While most people slept, a trio of artists and some helpers installed a bust of NSA whistleblower Edward Snowden in Brooklyn on Monday morning. The group, which allowed ANIMAL to exclusively document the installation on the condition that we hide their identities, hauled the 100-pound sculpture into Fort Greene Park and up its hilly terrain just before dawn. They fused it to part of the Prison Ship Martyrs Monument, a memorial to Revolutionary War soldiers.
watch here.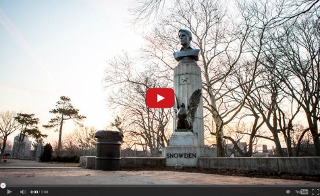 [thanks to David McReynolds for sending this to Portside.]
Advancing Worker Rights - A Conference Marking the 80th Anniversary of the National Labor Relations Act - New York - April 17 & 18
The Worker Institute at Cornell invites your participation at Advancing Worker Rights, a major conference marking the 80th anniversary of the National Labor Relations Act, the 70th anniversary of the ILR School, and the 150th anniversary of Cornell University.
Register today!
The signing of the National Labor Relations Act (NLRA) in 1935 was a watershed moment for workers and the American labor movement. The NLRA established a legal framework to govern union recognition, collective bargaining, and collective action - and most importantly, it guaranteed the rights of workers to organize and put the federal government on record as supporting collective bargaining as a public good.
At the same time, many workers were excluded from the NLRA from the start, and in subsequent decades, the NLRA was reinterpreted and amended to make it even harder for workers to join unions or strike, and further restricting the categories of workers covered by those protections. Today, fewer workers than ever are protected under the NLRA as our economy increasingly relies on precarious, contingent, and part-time workers.
On the 80th anniversary of the NLRA, with worker rights increasingly under attack, we turn to some of the most innovative thinkers and leaders in the world of labor to address the pressing question: Where do we go from here?
We have assembled leading labor activists, policy makers, labor lawyers and academics to address pressing contemporary issues, including prospects for reform, especially to enhance collective and individual rights of workers covered by or excluded from the Act.
By convening experts spanning a broad spectrum of perspectives, we hope to spark a lively discussion that will illuminate creative solutions to the challenges faced by labor. We hope you'll join us at the Advancing Worker Rights conference on April 17 - 18 and add your voice to this critical conversation on the future of the labor movement!
Please explore our site to find information about our speakers, conference agenda and schedule, and accommodations and travel.
Click here to register today!
A Conversation About #BlackLivesMatter - Los Angeles - April 30

join us in a conversation about #BlackLivesMatter
with PATRISSE CULLORS - Artist. Organizer. Freedom Fighter and ERIN AUBRY KAPLAN - Writer/Journalist
Sustainable Supper
Thursday, April 30 -- 6:00-8:00 PM
Room A1000
Antioch University Los Angeles
400 Corporate Pointe
Culver City 90230
this is a free event
Find out more about what's behind and ahead for #BlackLivesMatter from co-founder Patrisse Cullors in conversation with cutting-edge journalist Erin Aubry Kaplan, and enjoy the discussion along with a delicious vegan meal prepared by the SOL Catering Cooperative.
The event is free, but space is limited, so please RSVP to:  urbansustainabilityla@antioch.edu or 310-578-1080 x288
Antioch's revolutionary Urban Sustainability M.A. Program
 

Abraham Lincoln Brigade Archives (ALBA) 79th Annual Celebration - May 9, 3025 - New York
Commemorating the Abraham Lincoln Brigade and presenting the ALBA/Puffin Award for Human Rights Activism to the Association for the Recovery of Historical Memory in Spain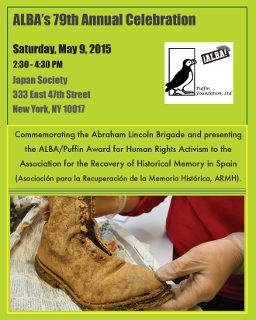 Today in History - Paul Robeson was born - April 9, 1898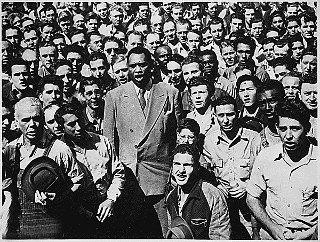 Paul Robeson, in 1942, leads Oakland shipyard workers in the singing of the National Anthem.
Photo: National Archives // Smithsonian Magazine
The famed actor, singer and civil rights leader was born in Princeton, New Jersey, April 9, 1898. Four years ago, the Smithsonian Magazine featured an article exposing the McCarthy-era attack on Robeson, that led to the revoking of his passport and his "banning" in the United States.
What Paul Robeson Said
By Gilbert King
Smithsonian Magazine
October 2011
 
In April 1949, just as the Cold War was beginning to intensify, actor, singer and civil rights activist Paul Robeson traveled to France to attend the Soviet Union-sponsored Paris Peace Conference. After singing "Joe Hill," the famous ballad about a Swedish-born union activist falsely accused and convicted of murder and executed in Utah in 1915, Robeson addressed the audience and began speaking extemporaneously, as he often did, about the lives of black people in the United States. Robeson's main point was that World War III was not inevitable, as many Americans did not want war with the Soviet Union.
Before he took the stage, however, his speech had somehow already been transcribed and dispatched back to the United States by the Associated Press. By the following day, editorialists and politicians had branded Robeson a communist traitor for insinuating that black Americans would not fight in a war against the Soviet Union. Historians would later discover that Robeson had been misquoted, but the damage had been almost instantly done. And because he was out of the country, the singer was unaware of the firestorm brewing back home over the speech. It was the beginning of the end for Robeson, who would soon be declared "the Kremlin's voice of America" by a witness at hearings by the House Un-American Activities Committee (HUAC). Committee chair John Wood, a Georgia Democrat, summoned baseball great Jackie Robinson to Washington. Robinson, appearing reluctantly, denounced Robeson's views and assured the country that the singer did not speak on behalf of black Americans. Robeson's passport was soon revoked, and 85 of his planned concerts in the United States were  canceled. Some in the press were calling for his execution. Later that summer, in civil rights-friendly Westchester County, New York, at the one concert that was not canceled, anti-communist groups and Ku Klux Klan types hurled racial epithets, attacked concertgoers with baseball bats and rocks and burned Robeson in effigy. A man who had exemplified American upward mobility had suddenly become public enemy number one.
Read full article here.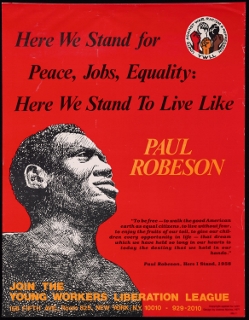 Poster issued by the Young Workers Liberation League, 1973
(poster designed by Andy Marino and Abby Diamond)