https://portside.org/2015-10-01/tidbits-october-1-2015-reader-comments-sanders-labor-endorsements-gop-attacks-hillary
Author:
Date of source:
Portside
Re: Meet the Group of African-American Organizers Building Black Support for Bernie Sanders
If this works it is a GAME CHANGER.
David Hershey-Webb
Posted on Portside's Facebook page
Re: Clinton Endorsement Divides Teachers Union
(posting on Portside Labor)
Don't do it, PLEASE. We AFT members are regretting the choice of our union. Please do the right thing for us.
Andrea Devine
Posted on Portside's Facebook page
Re: GOP Attacks on Hillary (Daniel Millstone)
I'm a Bernie supporter and I think that the GOP attacks on Hillary Clinton based on "Benghazi" and "emails" have been unprincipled, unfair and unreasonable. In my opinion there's no there, there. There is nothing the GOP attempts to smear her that would make me oppose Hillary Clinton. No Bernie supporter whom I've met (and I've met a few) supports Bernie over Ms Clinton because of these empty, stupid and silly smears. Ray Markey, a retired librarian and (brilliant) labor leader is a Hillary Clinton supporter and thinks we Bernie supporters have not been vocal enough about the anti-Hillary smears by the GOP. I post this and invite you to think about whether Bernie supporters should/can do more to oppose these lunatics.
Daniel Millstone
Re: Constitutionally, Slavery is Indeed a National Institution
This is definitely the case.
Diane Fentress
Posted on Portside's Facebook page
Re: Why Syrian Refugees in Turkey are Leaving for Europe
Thought Portside readers would find the following story interesting.
Judith
Refugees Welcome! Crowdsourcing a Citizen Solution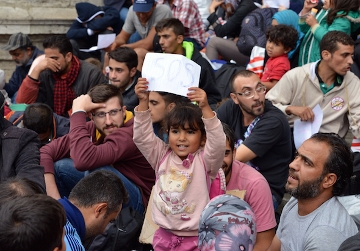 Syrian war refugees gather at the Keleti railway station in Budapest, Hungary, Sept. 1.
    credit: Alexandre Rotenberg / Shutterstock // Truthdig
    
    You've seen the photos of the Syrian exodus: the toddler who washed up on the shore in Turkey, the packed boats arriving in Greece, the police stopping refugees at the Hungarian border, the crowds trying to cram themselves onto trains in Austria. These are images of desperation - and they don't tell part three of the story: After the terrifying boat ride, the border crossings and train rides comes life in a mass shelter.
    That's where the humanitarian matchmaking site Fluchtlinge Willkommen steps in.
    It's been called an AirBnB, a Tinder and a Couchsurfing for refugees. It's also a VolunteerMatch. Flüchtlinge Willkommen, or Refugees Welcome, connects people who have homes to share with refugees who need a friendly place to live while they seek asylum.
    full article here.
Re: New Housing Report Points to a Bleak Future for Renters
It's bleak now for renters.
Jim Brough
Posted on Portside's Facebook page
Re: Billionaire's Secret Plan: A `Hostile Takeover' of LA Public Schools
UTLA leaders and members are on the FRONT LINE fighting this criminal plan -- increasingly UTLA's coalition work with allies will make this the community-wide issue it needs to be.  STOP PRIVATIZATION OF PUBLIC -- ALL -- SCHOOLS!
Leanna Noble

Re: US Labor Law at 80: The Enduring Relevance of Class Struggle Unionism
The main points in the article are pretty much the labor history I've been teaching to workers. Union structures are incapable of becoming democratic. And even when the AFL-CIO tries to change, internal contradictions shut the door.  What I have advocated is the IWW  slogan, Agitate, Educate, Organize. Education is key, to get people to think differently than they do, to behave differently about every day and global things. I confess I support critical pedagogy, what Paulo Freire focused on, and the experiences with liberation pedagogy. Organizing without education is not sustainable, because people are not transformed by the experience-without reflection. They need to be part of an education that gives them critical thinking as well as "content."
There is an example in Black Lives Matter- their education is not the classroom sort. Youth are creating new forms of organization, communications, mobilizations, and education, that is where the data & new knowledge on moving forward. They have an education program and it would be good to be a fly on their wall. Even though some organized groups (unions et al) are in these movements, these movements are emerging from the people within them.
Ruth Needleman
Re: Puerto Rico's New Party of the Working People Fights Austerity
Austerity, a joke , take from the middle and poor and give to the rich.
Gary Huston
Posted on Portside's Facebook page
Re: The Power of False Narrative
Brilliant! It's time somebody revealed the lack of credibility of the mainstream press
Nina Udovicki
Re: Study Adds to Evidence That Viruses Are Alive
Portside publishes a collection of articles covering all areas of life. I'm hoping that this page connects to an article about a female doctoral student who has made a significant discovery in how proteins buried in some cells steer our circadian rhythm...when we wake up and get going...and when we relax and go to bed. For science geeks and teachers, it's a great article. In the meantime...power to Planned Parenthood!!!
Tom Smith
Posted on Portside's Facebook page
Re: Rev. Graylan Hagler Disinvited to Speak on Palestine, Sent Death Threats
Given that Hagler has stated at a panel discussion that he is working to "disengage" Christians from Hebrew Scripture" it should be clear that he is hardly someone that Portside should be promoting given that dejudaizing Christianity was the project of Nazi Germany's "German Christians."  For him, as for other Antisemites this is about Jews, and not really about Israel/Palestine.  Real leftists should be able to see when anti-Zionism is just a fig leaf for Antisemitism and then we have to denounce it, not support the "Socialism of fools."
Stan Nadel
Re: Woman Held in Mental Health Facility Because Police Didn't Believe BMW Was Hers
I don't do social media, so can't comment on FB etc but after I sent this around on 2 listservs someone sent me a link to Snopes which is seriously questioning this story - you should check the original date as well.
Janet Kranzberg
Re: Indigenous Leaders Want Pope Francis To Rescind Bull Justifying Imperialism
I think this is amazing: The Episcopal Church, the United Methodist Church, the Unitarian Universalists, the World Council of Churches, the Christian Church, and the New York Yearly Meeting of the Religious Society of Friends have all repudiated the religious basis for imperialism - exactly what our opera New World: An Opera About What Columbus Did to the "Indians" (commissioned by The Puffin Foundation) was pushing for in 1992. Maybe it's time for Lutherans, Catholics and Presbyterians to do so as well!?
Best wishes
Leonard J. Lehrman
UE Receives ''Thank You'' from Over 3,000 People for Palestine Resolution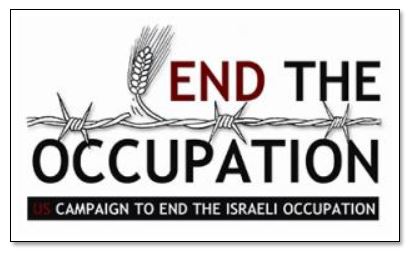 On September 24 UE received something very unusual: a huge "thank you" note, signed by 41 organizations and more than 3,000 people in 54 countries (most in the U.S.), in response to a resolution passed by our convention. The "thank you" expresses appreciation for the position taken by the recent UE Convention in the resolution "Justice and Peace for the Peoples of Palestine And Israel."
It comes from the U.S. Campaign to End the Israeli Occupation, a coalition of several hundred organizations seeking a just and peaceful solution to the Israel-Palestine conflict, who circulated an online Labor Day petition to thank UE. UE has also received letters from Palestinian labor unions thanking us for supporting the Boycott, Divestment, Sanctions (BDS) movement, which Palestinian unions helped initiate.  
Here's what the Campaign to End the Occupation said in their letter to UE:
Below please find a statement signed by more than 3,000 individuals from 54 countries around the world, and endorsed by more than 40 organizations, including the US Campaign to End the Israeli Occupation, a coalition of several hundred organizations:
We wish to express our gratitude and congratulate you for your principled stance in endorsing BDS in support of freedom, justice, and equality for the Palestinian people. You know better than anyone that boycotts are valuable, time-honored, nonviolent tools that can help achieve social and economic justice for those most vulnerable. We believe this step fits with your proud legacy of standing on the right side of history, ahead of the curve, often when it is still unpopular to do so. We believe that other U.S. unions will soon follow suit. Until then, please know that you are not alone; in fact, your decision connects you with a beautiful, growing, diverse, worldwide community utilizing BDS to support Palestinian liberation and return as part of a broader commitment to opposing injustice and exploitation wherever it occurs.
We stand with you proudly, and in solidarity.
Add your signature here.
Thank You UE_Campaign to End the Occupation.pdf
Re: Film Review: Carlos Bolado's `Olvidados' Uncovers the CIA's Role in Latin America's Bloodiest Dictatorships
thanks for running the piece about the film Olvidados posted originally to NACLA
Beth Portello
Julian Bond to be honored with endowment at University of Virginia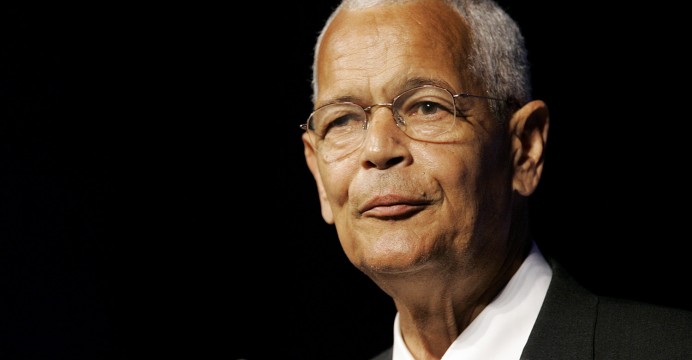 by Ginger McCarthy
August 21, 2015
The Edvocate
The University of Virginia announced on Sunday that there is to be an endowment of a permanent position in the College and Graduate School of Arts & Sciences of the H. Julian Bond Professorship of Civil Rights and Social Justice, to honor the legendary contribution made by the late University of Virginia Professor of History who died Saturday in Fort Walton Beach, Florida at the age of 75, following a brief illness.
In April of 2008. the Library of Congress honored Julian Bond as "A Living Legend." A few months earlier, at a Martin Luther King, Jr. celebration at the Black Community Services Center at Stanford University, in an event hosted by Judge LaDoris H. Cordell, Professor Bond engaged in a lengthy conversation about his life, his academic odyssey, and his legacy.
Julian Bond came to the University of Virginia's Corcoran Department of History nearly 23 years ago, in 1992, Prior to that he had taught courses in The History of the Civil Rights Movement as a Visiting Professor at Drexel University and the University of Pennsylvania in 1988 and 1999; and in the Department of African-American Studies at Harvard University in 1989 and 1991, returning to Harvard to teach the National Endowment for the Humanities Seminar from 1996 - 2001. He also served as the Arnold Bernhard Visiting Professor of Political Science, at Williams College, in 1992.
While at the University of Virginia, Julian Bond collaborated with Phyllis Leffler - now retired - to co-direct the "Explorations in Black Leadership," a 15-year oral history project, which began in 2000 at UVa's Institute for Public History, which culminated in the book "Black Leaders on Leadership: Conversations with Julian Bond," published by Palgrave Macmillan. The University of Virginia now hosts a companion website that includes the full video interviews which Bond engaged in with 50 of his subjects, as well as an extensive interview with Professor Bond conducted by Professor Leffler....(read full story here.)
The Art of Peggy Lipschutz - Evanston (IL) - Oct 4-Nov 1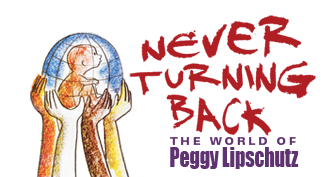 EVANSTON LEGEND
The Art of Peggy Lipschutz
 
October 4th - November 1st
 
Noyes Art Gallery
Noyes Cultural Arts Center, 2nd floor
927 Noyes St, Evanston
 
Opening Reception
October 4th, 2-5 PM
 
Featuring musical performances by:  Rebecca Armstrong, Peggy Browning, Mark Dvorak, Maura Lally & Kristin Lems
 
Additional weekend events:
 
Sat. Oct. 10th, 1-3 PM - The 12 Steps, a presentation based on Peggy's paintings
Sun. Oct. 18th, 1-3 PM - Presentation of The 13 Grandmothers
Sun. Nov. 1st, 2-5 PM - Closing celebration with musical presentations by the Old Town School musicians
As befits Peggy's love of songs of social justice, Never Turning Back takes its name from the renowned song by activist and award-winning songwriter/performer, Pat Humphries. The song has traveled around the world and entered the folk tradition, an achievement rarely experienced by an independent songwriter in her lifetime.
Sponsored by the City of Evanston & the Evanston Arts Council
Produced by Prosperity Plus II & the Society of Seven Sisters
Curated by Jerri Zbiral & Vicky McKinley
Paintings, prints and DVDs of Never Turning Back will be available for sale at the weekend events
 
Gallery hours:
Mon - Sat: 10 am - 7 pm
Sun: 10 am - 6 pm
For more information, please visit our website.
If you or your organization wish to screen the film in your area, please contact us.

RESOURCE - New Podcast series - The Dig by Dan Denvir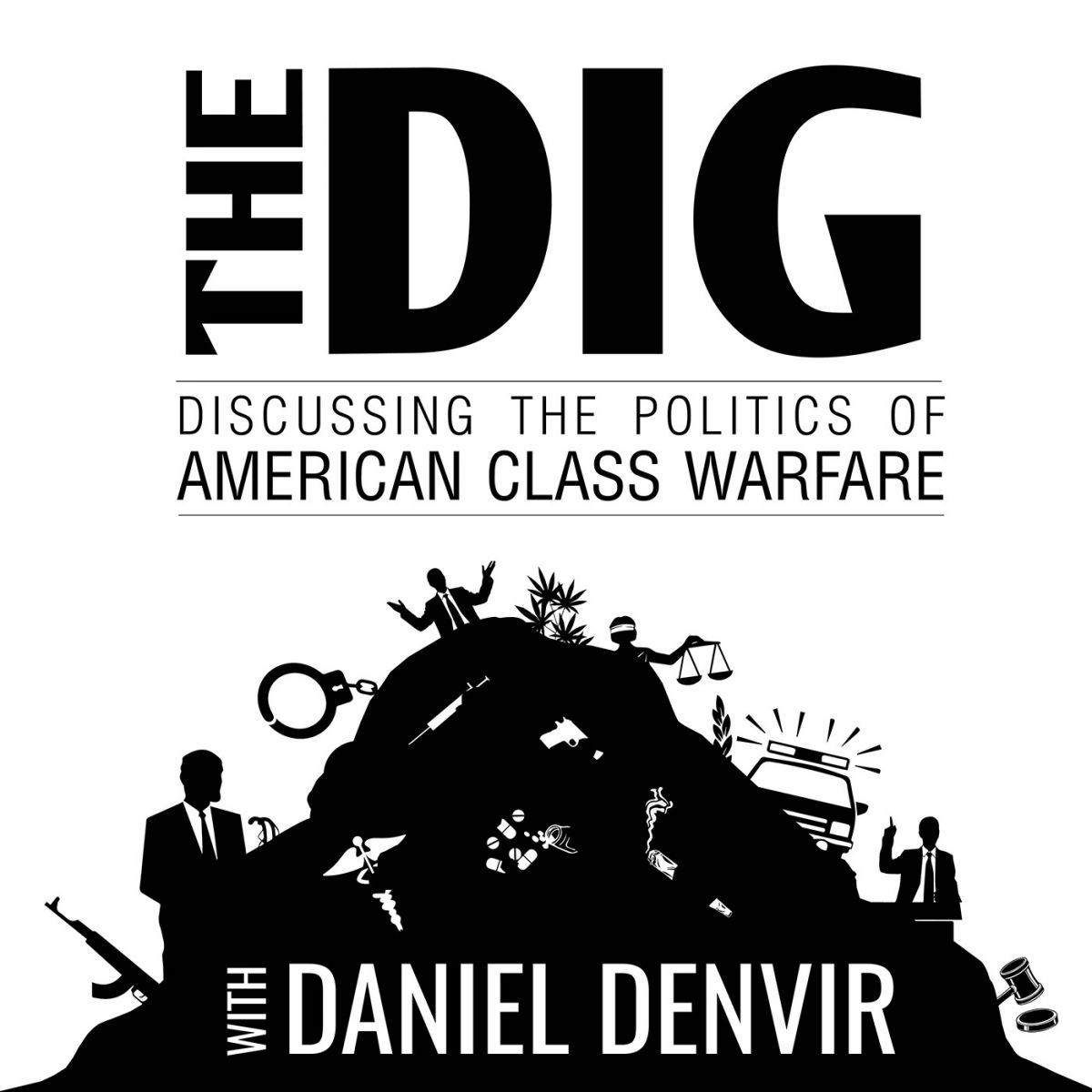 New podcast series by Dan Denvir, reporter with The Atlantic, formerly of Philadelphia City Paper
 
Check out this great Podcast here.
[To listen to an audio podcast, mouse over the title and click Play. Open iTunes to download and subscribe to podcasts.]
Global Labour Institute International Summer School
   
The global trade union movement: Stepping up to the plate?
An International Summer School brought union activists and leaders together to discuss the big questions facing the trade union movement. Celia Mather reports
24 September 2015
How many people, even those who are union members, know anything much about what the trade unions do internationally? Dipping into union branch pockets to donate a few pounds to a solidarity campaign is one thing. But are the unions - here in the UK and across the world - doing enough to respond to and mobilise the energy of the working class, particularly the young who are fearful of the decades ahead and agitating to create something vastly better for themselves and everyone?
For the past four years the Global Labour Institute (GLI) has been running an International Summer School to stimulate greater discussion and interaction among trade unionists internationally. Held at the workers' education venue Northern College in South Yorkshire, it brings together young trade union activists from across the world with a number of highly experienced trade union leaders, along with representatives from other types of workers' organisations and a smattering of labour educators and researchers. Over five days they get to discuss the key issues of our times and how the trade union movement is - or should be - responding.
Read more here.
[Thanks to Ethan Young for forwarding this to Portside.]