https://portside.org/2018-08-07/media-bits-and-bytes-august-7-2018
Author:
Date of source:
Portside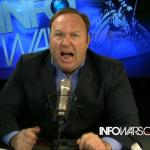 Apple's Infowars ban altered an industry overnight — and dealt a significant blow to fake news.
The Guardian
A startling stock-market landmark for Apple has been offset by big falls for Facebook and Twitter. Is this tumultuous period just a blip, or the first sign of trouble?
By Alex Shephard
July 25, 2018
The New Republic
How the media conglomerate is gouging its own newspapers to pay off investors and executives.