https://portside.org/2018-09-13/tidbits-sept-13-2018-reader-comments-kavanaugh-lied-anonymous-op-ed-how-would-socialist
Author:
Date of source:
Portside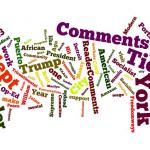 Announcements:
Re: Brett Kavanaugh Lied. Repeatedly. He Should Be Impeached.
Can the Democrats do to Brett Kavanaugh what they did to Judge Robert Bork? Yahoo News
Public Citizen published a 57-page report on Judge Kavanaugh documenting how he voted for the more powerful in 87% of the cases!
Marc Batko
     =====
This is the movement we SHOULD be seeing! He needs to be impeached from the bench and I certainly hope that the BAR association is paying attention!
Lori Hardin
Posted on Portside's Facebook page
NAACP Calls for Investigation into Kavanaugh Testimony
BALTIMORE (September 8, 2018)—The nation's foremost civil rights organization issued the following statement regarding the nomination of Brett Kavanaugh to the US Supreme Court.
At the close of Senate Judiciary Committee hearings on Brett Kavanaugh's nomination to the Supreme Court, the NAACP calls upon the Senate to conduct a special investigation into possible perjury by Judge Kavanaugh.
Records released only this week provide substantial evidence that Judge Kavanaugh made misleading and false statements to the Judiciary Committee during his appellate court confirmation over a decade ago. The documents contradict his testimony during his prior judicial confirmation hearing regarding a number of matters, including but not limited to his role in the judicial nominations of Charles Pickering and William Pryor and his role in the theft of Senate emails. Judge Kavanaugh's testimony before the Judiciary Committee this week only compounded the inconsistencies, fueling our concern that he has committed an extraordinary breach of public trust, then and now.
A lifetime appointment to the Supreme Court is simply too important to sweep aside glaring revelations about the truthfulness of a nominee's testimony before the very body charged by the Constitution to evaluate his fitness to serve.
The Senate owes it to the American people to investigate these serious charges promptly and thoroughly. A referral to the Department of Justice for perjury charges may be appropriate. Any other course of action at this time would be an abdication of the Senate's advise and consent role and threaten the integrity of the Supreme Court itself. The nation has the right to expect the truth from a sitting federal judge and Supreme Court nominee.
Re: While Trump Clearly Horrible President, Critics Denounce Right-Wing 'Unelected Cabal' Represented by Anonymous Op-Ed
The anonymous op-ed writer is himself or herself a reactionary, who thinks that Trump's psychosis works at cross purposes to a more rational corporate agenda. The Times article belabors two points: 
1-A far-right agenda is worth enacting.
2-Trump is fucking it up.
Nobody missed either point. What's salient about the piece is the damage it is causing to the regime. Would I prefer a class struggle analysis of pro-business rapaciousness masquerading as patriotism--something the late C. Wright Mills, to name just one savvy leftist critic excelled at -- instead of one that looks for the golden mean in a pile of rubbish? Sure, but no one within brick-throwing distance of the mad Trump fits that category. What we got is a birds' eye view from a disgruntled fowl who attests that Trump is a dizzy, self-centered hokum. That is information that could indeed further weaken this rancid administration, not reinforce its less bizarre handlers. I'll take a victory when I get one.
Mike Hirsch
     =====
This anonymous op-ed is just one more item that has put Trump and his supporters on the defensive. That the writer is not a progressive Democrat and that it comes from inside the Trump Administration is what makes it so important. But even more than that is the over the top consternation by Trump and his supporters. Rand Paul is even calling for lie detector tests of Trump's appointees.
Aiming one's fire not at Trump but at the author of the anonymous is not only silly politically, but it is exactly what we shouldn't be doing. Trump is the threat not anonymous.
Ray Markey
The Anonymous Resistance  --  cartoon by Rob Rogers
Rob Rogers
September 7, 2018
Re: New Film Reveals Life of Civil Rights Activist Jack O'Dell
 
(posting on Portside Culture)
We could wish there were more. The brief but brilliant popularity of Black Power did not overwhelm the Freedomways editorial group, seeking always to find some way to build new interracial coalitions and rebuild old ones. In the end, as the '70s emerged from the violence and excitement of the 1960s, O'Dell's wisdom was reaffirmed — and once again, he is too modest to make much of his critical role. The popular format, the illustrations and the inherent interest of the contents all made Freedomways perhaps the most consistently intriguing left-wing magazine of its time, from 1961 to 1985.
Disraelly Gutierrez Jaime
Posted on Portside's Facebook page
Re: What Would a Socialist America Look Like?
I don't recognize the names of some of the contributors.  Are any of them Black?
Mickey
     =====
Socialism is a fairy tale that enchanted places like Cuba and Venezuela in the beginning, later turned into a nightmarish curse...
Olga I. Rodriguez
Posted on Portside's Facebook page
     =====
You are confusing Socialism with Communism. Two different things.
Everett H. Scott
Posted on Portside's Facebook page
     =====
Socialism and communism are very different. Socialism refers to a democracy like Sweden, Norway, etc, that have real services in exchange for the tax dollars you pay, instead of giving tax breaks to mega corporations and the ultra rich.
Sabel San Miguel
Posted on Portside's Facebook page
School Year is Starting - Any Classes You're Struggling With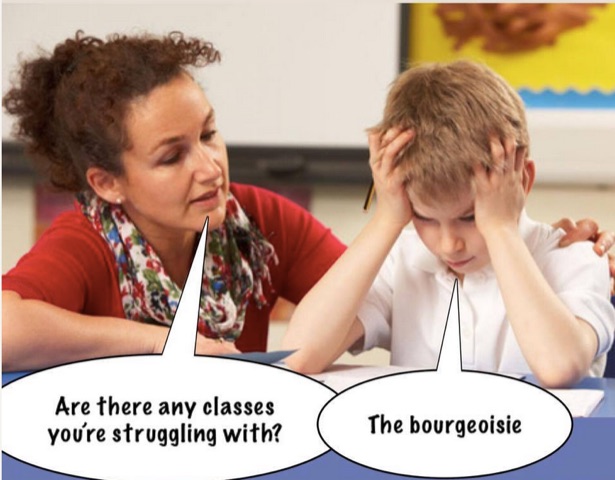 From our Friends at the S.C.R.C 
(Southeast Community Research Center)  
Re: Venezuela Decries Reported Meetings Between U.S. Officials And Coup Plotters
Merrit Kennedy writes "seeking to oust the country's authoritarian leader Nicolas Maduro" Wouldn't a more appropriate term be: "the country's democratically elected leader"? It seems that anti Venezuelan "Fake news" even seeps into articles critical of US intervention!
Dave Watson
The 9/11 of Chile in 1973 that Kissinger, Nixon & The CIA engineered. Around 4,000 murdered / 40,000 tortured.
John Newby
Posted on Portside's Facebook page
     =====
Yes , must be remembered
Joan Culver
Posted on Portside's Facebook page
     =====
Ever see doc Battle of Chile? http://icarusfilms.com/if-boc1
image - The_Battle_of_Chile
http://misc.icarusfilms.com/new98/gifs/boc.jpg
Barbara Ravis
Posted on Portside's Facebook page
     =====
'They have strength and will be able to dominate us, but social processes can be arrested neither by crime nor force. History is ours, and people make history.'
Pat Turnbull
Posted on Portside's Facebook page
Re: A History Lesson on Saving Labor: Look to How Unions Rebounded in the 1920s for Insight on How They Can Make Progress Today
 
(posting on Portside Labor)
Labor rebounded because there was a communist party at work--labor died after they kicked out the communists and become partners with the boss until beaten up working people trusted a TV make believe entertainer more than the institutions which pretended to represent their class interests [democrats and unions] --time will tell if DSA provides that push to make a difference
Ed Cloonan
Re: A Postcard from Ursula LeGuin
 
(posting on Portside Culture)
Many a night Ursula took me on journeys to places I never knew but always felt.
Dennis Thome
Posted on Portside's Facebook page
Re: Radical Open-Access Plan Would Democratize Science
Remember the paper for the New International Scientific Order in Honor of Aaron Hillel Swartz https://en.wikipedia.org/wiki/Aaron_Swartz and the resolution to make access to scientific papers and general knowledge part of the Common Heritage of Humanity [pursued as a Common Venture of the Family of Humanity]? It has been some time without progress, but it seems to have some currency despite its idealistic Utopian views. Let us support this international effort.
Aaron Swartz - Wikipedia
Aaron Hillel Swartz (November 8, 1986 – January 11, 2013) was an American computer programmer, entrepreneur, writer, political organizer, and Internet hacktivist.He was involved in the development of the web feed format RSS and the Markdown publishing format, the organization Creative Commons, and the website framework web.py, and was a co-founder of the social news site Reddit.
Roger Dittmann
Re: Bernie Sanders' Stop-BEZOS Bill Targets Amazon Pay Practices
This is a good way to call attention to a serious symptom of capital's political rule in this country, but when the Dems retake power, they really should work on direct support for the working class, by increasing the federal minimum wage to an inflation-proof living wage AND by aggressively promoting the ability of workers to organize. They could start by repealing Taft-Hartley.
Ted Cloak
     =====
I'm a hard core president TRUMP supporter, but Bernie is on to something, how can Wal-Mart make billions in profits but fail to pay their workers a livable wage? Amazon the same makes billions in profits and don't pay a livable wage. I'm all for free enterprise but big business take advantage of their workers
Don Romesburg
Posted on Portside's Facebook page
     =====
We need to look at business models objectively. It seems reasonable to me to grant companies like Amazon favorable postal rates for their high volume and, I presume, the postage friendly ways they pack, label, and send their merchandise. Without them and companies like them our postage rates would go through the roof or the post office would go bankrupt.
William Leffingwell
Posted on Portside's Facebook page
Re: The Post-Crash World: How the 2008 Crisis Led to Our Current Age of Extremes
 
(posting on Portside Culture)
HISTORY REPEATS ITSELF. "The trouble with capitalism is the capitalists, they are too damm greedy." President H. Hoover
Julio Rodriguez
Posted on Portside's Facebook page
Re: Why We Continue to March in Gaza
Once again I have to wonder why Portside, which is supposed to be a left oriented medium, continues to serve as an outlet for the propaganda of a theofascist regime like Hamas. There is nothing leftist about it.  Let's remember what Lenin said about this: "It is particularly important to bear in mind: The need for a struggle against the clergy and other influential reactionary and medieval elements in backward countries; … the need to combat Pan-Islamism and similar trends, which strive to combine the liberation movement against European and American imperialism with an attempt to strengthen the positions of the khans, landowners, mullahs, etc."  Hamas is a regime of the mullahs and to paraphrase August Bebel, supporting them is the anti-imperialism of fools.
Stan Nadel
Re: Freedomways and the African American Freedom Movement - Tidbits - Sept. 6
The Freedomways Reader, edited by Esther Cooper Jackson with Constance Pohl, was published in 2000 by Westview Press. 
It is available in hardback and paperback at online booksellers.
Marilyn Albert
Film Screening - Detroit 48202: Conversations Along a Postal Route - New York City - September 17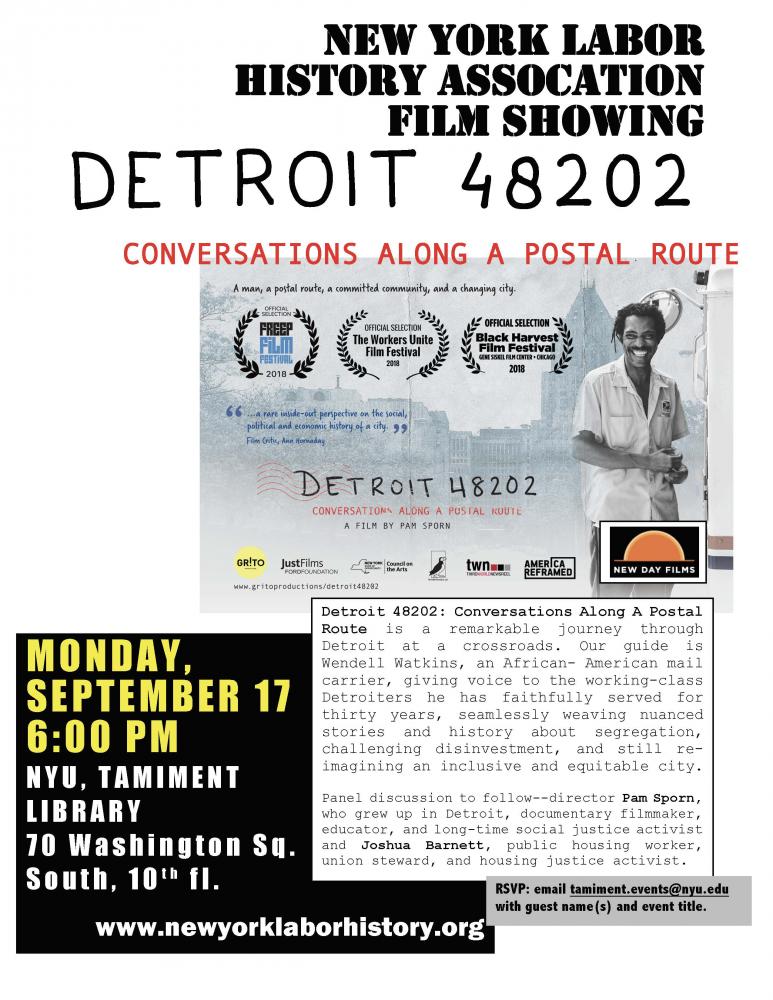 Join the New York Labor History Association for a screening of Pam Sporn's remarkable documentary about Detroit, followed by a discussion with the director and with housing activist Joshua Barnett at the Tamiment Library on September 17 from 6:00 pm- 8:00 pm. A reception with wine and cheese will follow the screening.
Detroit 48202: Conversations Along a Postal Route" is a remarkable journey through Detroit at a crossroads.  Our guide is Wendell Watkins, an African-American mail carrier, giving voice to the working-class Detroiters he has faithfully served for thirty years, seamlessly weaving nuanced stories and history about segregation, challenging disinvestment, and still re-imagining an inclusive and equitable city.
The Tamiment Library & Robert F. Wagner Labor Archives
Elmer Holmes Bobst Library
70 Washington Square South
Room 10-03
New York, NY 10012
 ​
RSVP: email tamiment.events@nyu.edu with guest name(s) & event title.
Hurricane Maria Hit Puerto Rico One Year Ago - Community Gathering - New York City - September 20
Donald Trump is totally divorced from reality, proclaiming, "Trump Calls Storm Response in Puerto Rico, Where 3,000 Died, 'One of the Best'" - New York Times
Jose Andrés, a Spanish chef who organized an emergency feeding program on the island after Maria — and butted heads with federal authorities while doing so — said the president's comments were "astonishing."
"The death toll issue has been one of the biggest cover-ups in American history," Mr. Andrés said in an interview. "Everybody needs to understand that the death toll was a massive failure by federal government and the White House. Not recognizing how many people died in the aftermath meant the resources and full power of the government was taken away from the American people of Puerto Rico."
He stressed that the failures spread to food and water distribution.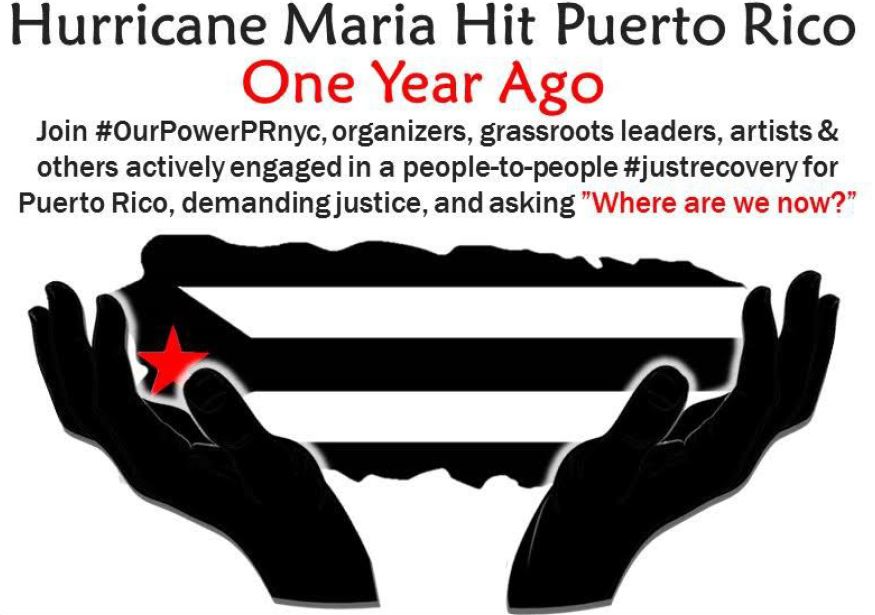 The Second International Conference of Modern Monetary Theory: "Public Money, Public Purpose, Public Power" - New York City - September 28 - 30
Day 1 of the conference will feature a keynote discussion of how we might organize around a right to a job. This conversation will feature Raúl Carrillo (Director, Modern Money Network & National Jobs for All Coalition), Shawn Sebastian (Director, Center for Popular Democracy's Fed Up campaign), and Sarah Treuhaft (Senior Director, PolicyLink). This will be followed by a panel on the substantive dimensions of the Job Guarantee, especially focused on green work and care work. The panel will feature Pavlina Tcherneva, (Director, Economics Program, Bard College), Kate Aronoff (Journalist, The Intercept), Vicki Schultz, (Professor, Yale Law School), and Donatella Alessandrini (Professor, Kent Law School).
Day 2 of the conference will consist of a series of workshops, both academic and non-academic. Many of these workshops will focus on the Job Guarantee.  The Modern Money Network is taking a leadership role in organizing this year. We are still in the process of finalizing workshop topics and formats, so if any NJFAC members are interested in participating, with the knowledge that this is a yearly MMT community event, we would earnestly welcome your participation.
Please register on our website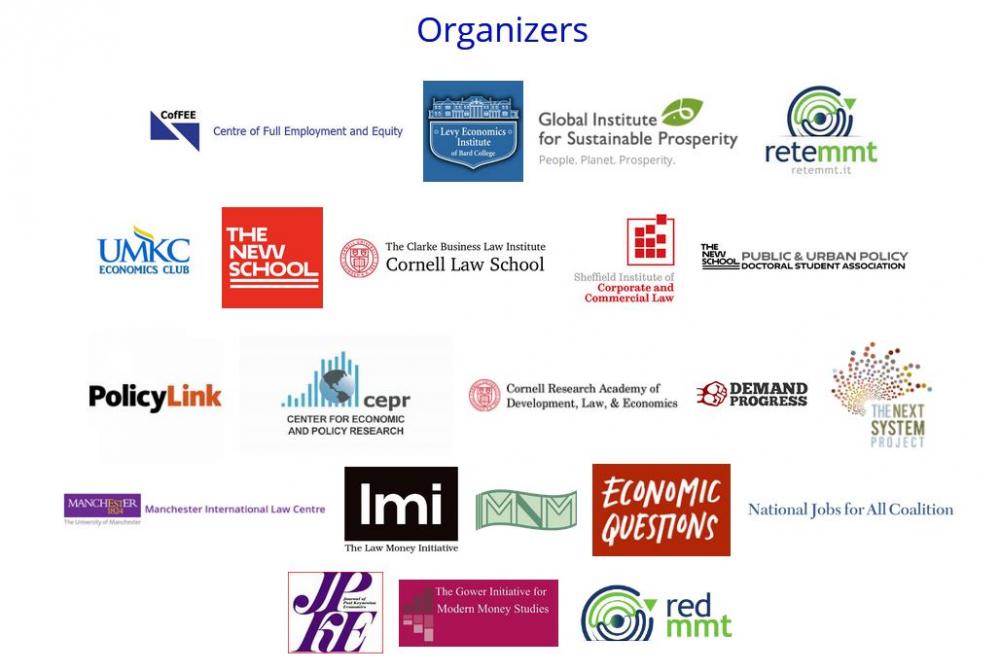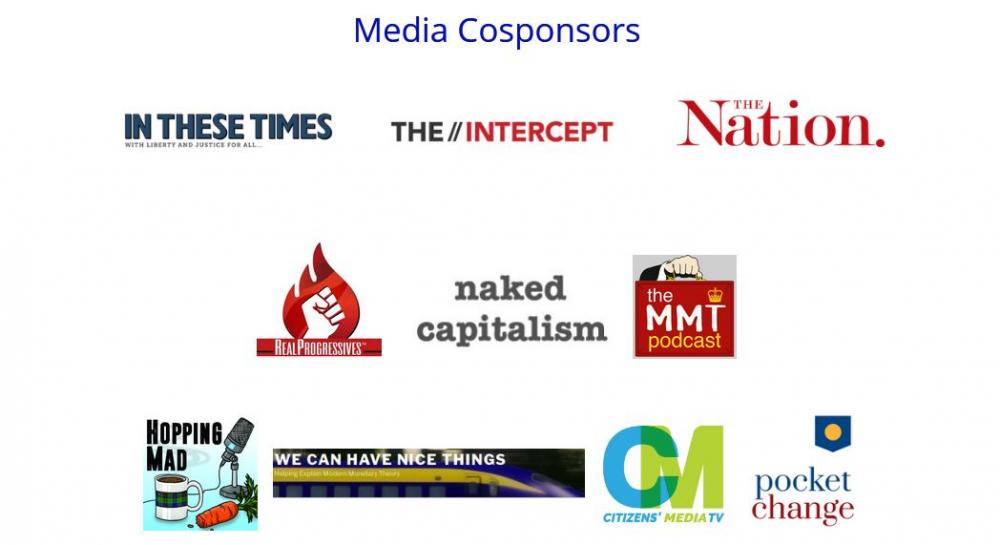 Tricontinental '66 and Other Acts of Liberation - Chicago - October 4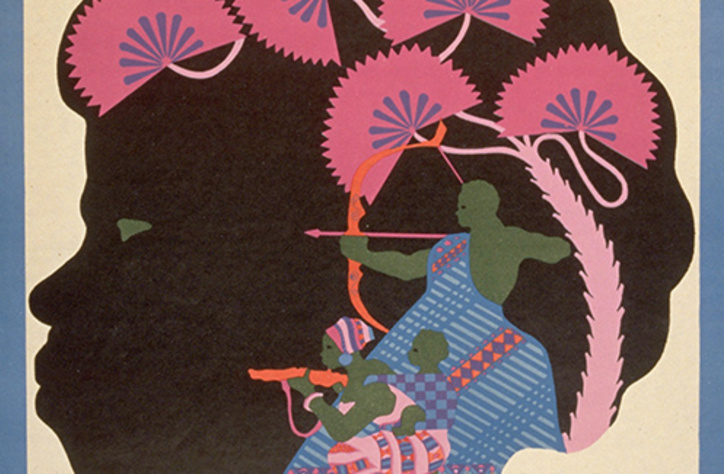 Opening Thursday October 4 at the Stony Island Arts Bank
6760 S. Stony Island Ave, Chicago
TRICONTINENTAL '66 and OTHER ACTS OF LIBERATION is a multi-disciplinary instigation produced by HotHouse with the support of the Rebuild Foundation, Chicago Filmmakers and CASA O.S.P.A.A.A.L.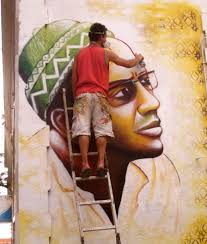 The intent of this project is to create a provocation examining acts of liberation from imperialism/s and colonialism/s through multiple avenues of creative expression both contemporary and from the revolutionary era of the 1960's and '70's.
The project includes the exhibition of original graphic art works produced by Cuba's OSPAAAL (Organización de Solidaridad con los Pueblos de Asia, África y América Latina), rare film screenings, discussions, music and other work that continues to give amplification to the voice and aspirations of third world liberation movements
One of our fascinations with this project has been the global influence of the Tricontinental on arts and culture - Here Tony Lima sings of the contribution of Amircal Cabral, liberator of Guinea-Bissau and Cape Verde Islands from the Portuguese.
Ongoing screenings of shorts and documentaries including Amilcar Cabral 52m. Ana Ramos Lisboa 2000,Cuba Si! Chris Marker 53m 1961 and Cuba, An African Odyssey Jihan El Tahri will be part of the exhibition
Opening ceremony with BATA E.C.A
Thursday, October 4. 6:30 Free Admission
 
Bata ECA, a trio of seasoned cultural musicians, Enoch Williamson, Clifton Robinson & Atiba Walker. Each of them have 40 plus years of far reaching experience as drummers coming from a Alkebulan (African) frame of reference. There music is a unique blend of Alkebulan diasporic customs & traditions, ranging from Jamaican folk music, Afro-Cuban music, African American spirituals, Blues & Jazz Music, & the traditional Alkebulan music. Each of which is for the people's spiritual well-being. 
FILM SCREENING 
FRIDAY OCTOBER 5. 7:00 pm Free Admission
With Introductory remarks by Arif Smith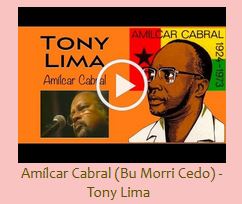 View trailer here.
 
Sambizanga 102m. Sarah Maldoror Angola 1972
Filmed in the Angola of 1961, Sambizanga is Sarah Maldoror's first film, co-written by her husband, a leader in the Angolan resistance. The story focuses of a happy young African couple; one day the husband is arrested for political reasons and interrogated in the dreaded Luanda prison.
 
Arif Smith is a multidisciplinary artist and educator. His performance- and video-based work centers on diasporic citizenship and African-rooted performance practices, exploring notions of blackness, co-presence, and marriage. Currently, he is an Artist-in-Residence at the University of Chicago's Arts + Public Life and Center for the Study of Race, Politics, and Culture, and Program Manager at Old Town School of Folk Music. He is also a member of Bomba con Buya and Iré Elese Abure.
TRICONTINENTAL '66 and Other Acts of Liberation
Link to Program Description /Text (WORD document)
Tricontinental '66 is curated and was produced by Marguerite Horberg for HotHouse with the support of the HotHouse Program Committee: Magdalena Rodriguez, Silvia Malagrino, Jaime Garza, Anita David, Ayana Contreras and Uche Omoniyi and HotHouse volunteers: Mary Ferraz
 
Special thanks to the great team at the Rebuild Foundation - Julie Yost, Mars Silver, Tara Swords ,Devin Mays ,Peter Skvara , Mallory McClaire & Tarrah Cooper and the amazing team at Chicago Filmmakers - Sophie Mannaerts and Brenda Webb; and to our program contributors - Arif Smith, Floyd Webb, Peter Kuttner, Ayanna Contreras, Ben LaMar Gay, Shanta Nurullah, Jaime Garza, Fred Jackson, Nicholas De Genova, Stan West and Anne Garland Maher
HotHouse
c/o 5555 N. Sheridan Road
Chicago, IL 60640
US LAW receiving William Sloane Coffin Award in New York City October 22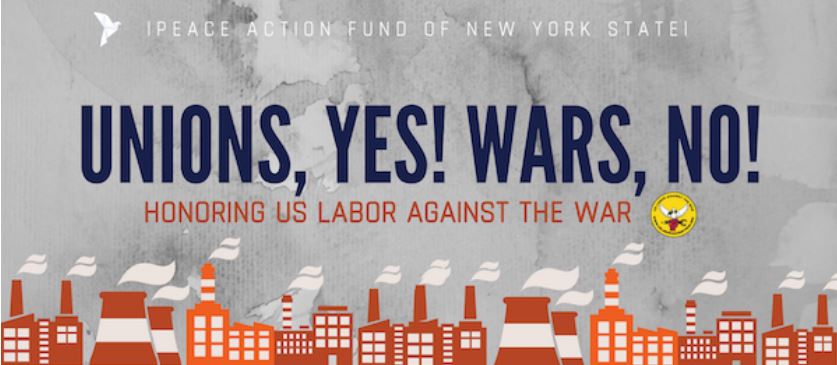 Please join us as we celebrate the connections between the Labor Movement and the Peace Movement, on Monday, October 22nd at the Union Hall of District 37, 125 Barclay Street in Manhattan. National coordinator Reece Chenault will accept the award on behalf of US Labor Against the War. Our keynote speaker is Judy Sheridan-Gonzalez, President of the New York State Nurses Association. Actress, storyteller, and activist Vinie Burrows, who has taken part in 6,000 performances, on and off-Broadway, on television, radio and in films, will be our emcee.
Tickets are now on sale!
The gala dinner will be held on Monday, October 22, 2018 at Union Hall of District 37, 125 Barclay Street in Manhattan from 6 – 9PM. 
We are so excited to lift up the work of our fellow activists and to spend a night of celebrating the connections between the Labor Movement and Peace Movement. We are all working towards the same goals and are joined in the same struggle. Today, more than ever, we need you to support our work towards a more peaceful and just society. 
Click here to buy tickets, become a host, or buy a journal ad for the event. 
We look forward to celebrating another year of peace activism with you and hope to see you there. 
Sincerely, 
Sally Jones, Chair
Peace Action Fund of New York State
Peace Action Fund of New York State
Church St. Station
PO Box 3357
New York, NY 10008-3357
On Facebook
Memorial for David McReynolds - New York City - December 1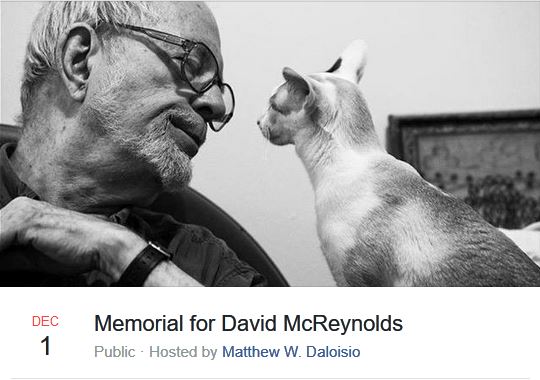 Saturday, December 1 at 12 PM – 3 PM
Judson Memorial Church
55 Washington Sq S
New York, New York 10012
A memorial for our dear friend & comrade, David. Save the Date(s) - December 1st, 12pm-3pm @ Judson
RSVP here or email McReynoldsMemorial@gmail.com
A lovely short film for David's 80th
Democracy Now! - In Memoriam: David McReynolds, the Gay Socialist Pacifist Who Twice Ran for President, Dies at 88
Trip to Cuba Focused on Mental Health Care - February 24 - March 3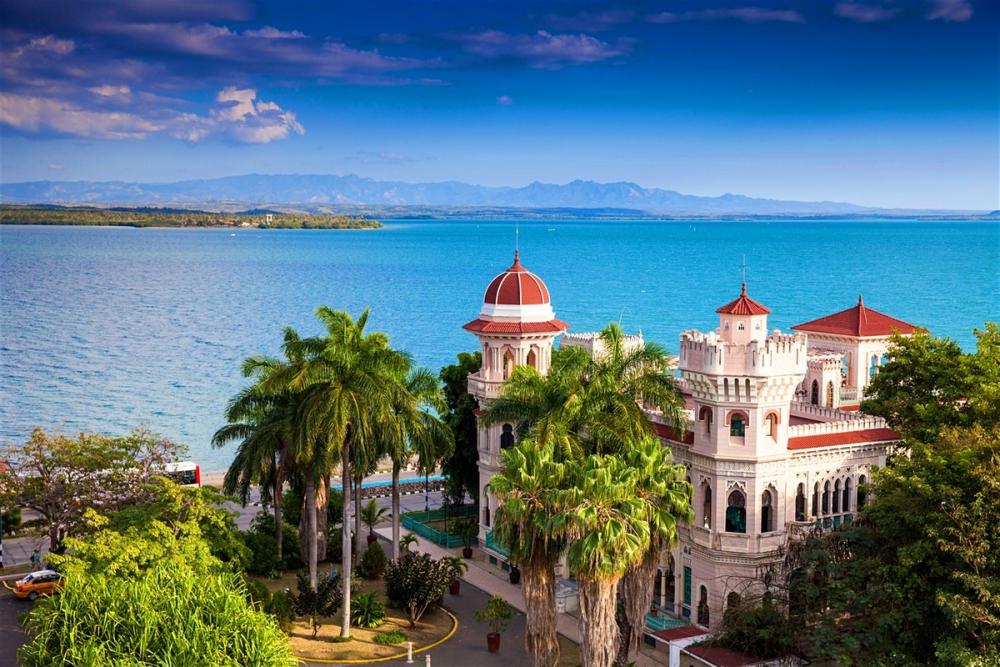 I have been working with Medical Education In Cooperation With Cuba (MEDICC, www.medicc.org) to organize a one week People to People Educational Exchange for late February 2019 to study how Cuba approaches mental health care. This trip will be centered in the seaside city of Cienfuegos (The Pearl of the South), with days in Santa Clara and Havana. 
The trip is approved and co-organized by Cuba's National School of Public Health, which has a new division devoted to mental health care. A professor from the school will accompany the trip, along with a bilingual tourist agency guide and a professional translator. MEDICC also has Cuban staff members who will work with the tour. 
The trip is scheduled to leave from Florida on Sunday, February 24th and return on March 3rd. Flights on a US airline will be from Ft. Lauderdale or Miami, to the city of Santa Clara, Cuba. All other transportation will be on modern, air conditioned buses. Flights, visas, and hotels are being arranged by Marazul Tours. 
Approximate cost for the trip will be $3400 to $4100 (depending on single or double occupancy). This includes accommodations, 2 meals per day, the flight from Florida, and transportation inside the country. 
The group will visit various sites of treatment for mental health issues - the fundamental structures of the Cuban health system, the neighborhood doctor-nurse office, the polyclinic, and mental health hospitals. We will visit the Escuela Latino America Medicina ELAM, the international medical school in Havana, as well as meet with medical students and health workers around Cienfuegos. 
We will also visit the Che Guevara Mausoleum in Santa Clara, where Guevara led the decisive battle of the revolutionary war in 1958 and where his remains are buried. There will be about 2 days in Havana, with ample time to visit some tourist sites. 
We will stay in two very good hotels - the Jagua in Cienfuegos, and Hotel Presidente in a great walkable location in Havana. 
If you are interested in possibly joining this trip, please contact me by email or phone. This is an exciting time to visit Cuba - the country is coping with new challenges from the US Government's seeking to limit contact between the peoples of our two countries, has elected a new President, Miguel Diaz-Canel, and is enacting a new Constitution.
In solidarity, 
Marilyn Albert 
Richmond, California 
cell 510 725 1880
marilynjoalbert@gmail.com