https://portside.org/2018-09-18/media-bits-and-bytes-september-18-2018
Author:
Date of source:
Portside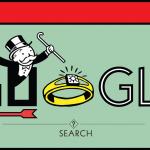 The Intellectual Dark Web Conservatives Fear
By Taylor Link
September 2, 2018
Salon
These anonymous Twitter accounts are the real Intellectual Dark Web, and they're calling out right-wing media.
How Duterte Used Facebook To Fuel the Philippine Drug War
By Davey Alba
September 4, 2018
BuzzFeed News
"We were seduced, we were lured, we were hooked, and then, when we became captive audiences, we were manipulated to see what other people — people with vested interests and evil motives of power and domination — wanted us to see."
Judging by the Cover: How the Magazine Industry's Identity Crisis Is Playing Out on Its Front Page
By Alyssa Bereznak
September 4, 2018
The Ringer
Print may be dying, but the magazine cover still plays an essential role in defining—and sustaining—a media brand. Can the cover outlive the magazine?