https://portside.org/2019-04-11/tidbits-apr-11-2019-reader-comments-2020-and-war-and-peace-biden-chicago-elections
Author:
Date of source:
Portside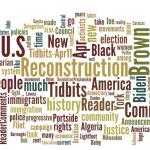 Resources:
Announcements:
Re: Here's How the 2020 Candidates Stack Up on War and Peace
 
"What hope is there that one of the Democrats seeking the presidency in 2020 could be a real peace candidate? Could one of them bring an end to these wars and prevent new ones? Walk back the brewing Cold War and arms race with Russia and China? While the United States has been involved in wars throughout much of its history, since the 9/11 attacks, the U.S. military has been engaged in a series of wars that have dragged on for almost two decades. Many refer to them as "endless wars." One of the basic lessons we have all learned from this is that it is easier to start wars than to stop them."
John Thompson
Posted on Portside's Facebook page
      =====
Bernie Sanders has the best voting record
Linda Stanley
Posted on Portside's Facebook page
      =====
Remember the GOP telling us about weapons of mass destruction we didn't have a deficit
Dean Larson
Posted on Portside's Facebook page
      =====
I both have no hope and, at the same time, always hope.
Margaret Dybala
Posted on Portside's Facebook page
      =====
What U.S. governments are doing; "not in my name", is the difference between U.S. citizens and Americans.
Allan Hampton
Posted on Portside's Facebook page
      =====
As long as there are power hungry politicians eager to start wars for their gains, there will be wars. They don't fight the wars, they just start them, insight the citizens and send the others to fight them
Margarita Roldan
Posted on Portside's Facebook page
Re: The Other Reason Biden Shouldn't Run
 
As chair of the Senate Foreign Relations Committee in 2002, Biden stated that Saddam Hussein had a sizable arsenal of chemical weapons as well as biological weapons, including anthrax, and that "he may have a strain" of smallpox, despite UN inspectors reporting that Iraq no longer appeared to have any weaponized chemical or biological agents.
Marlena Santoyo
Biden "Joking" at IBEW Convention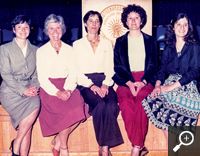 Biden's joking at the IBEW convention really bothered me a lot and here's why: One of the women in the photo here is Susan Eisenberg, my best friend in first grade in Cleveland Heights, Ohio. Susan was a pioneer woman "in the trades", and like many women entering male-dominated jobs, experienced harassment from her male "brothers" on a regular basis.
Imagine if Joe Biden had made those jokes, followed by very loud and hearty laughter from the mostly white male unionists of the International Brotherhood of Electrical Workers, at a convention of one of the multi-racial, male-female labor unions! Doubt he would have gotten such enthusiastic laughter (support).
His joke, followed by his head-shaking and mumbling "I don't know...." was, maybe subconsciously, meant for a white, male audience. Not that the IBEW hasn't made its efforts at diversity.
Biden's joking at the IBEW convention was out of the 1950s. It did the IBEW a disservice. It disrespected the now decades long history of women and people of color fighting to integrate the building trades and its unions and made light of a form of sexism which makes women feel that its just too hard to fight.
It reinforced what has divided the labor movement since its inception in this country.
Marilyn Albert
News stories that covered this:
Border Policy  --  cartoon by Rob Rogers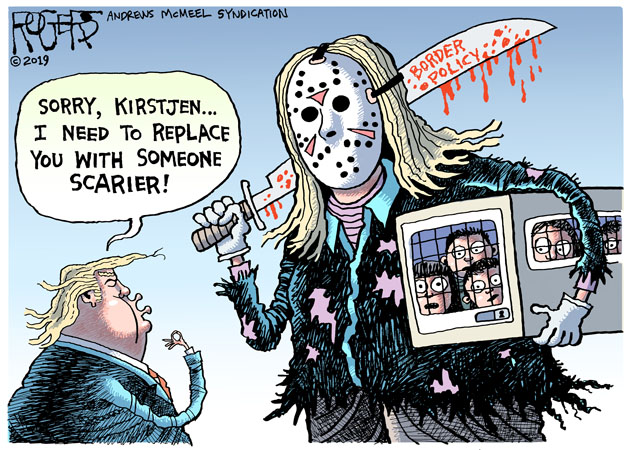 Rob Rogers
April 9, 2019
RobRogers.com
The 2019 Chicago Municipal Election
 
In all the hubbub about the recent election in Chicago, in which Lori Lightfoot, a Black gay woman, won handily over Toni Preckwinkle, President of the Cook County Board of Commissioners and Chairperson of the Cook County Democratic Party, a lot of the pundits and talking heads seem to be missing the main points.
First, it was masses of Black, Brown and white people disgusted with the wholesale coverup of massive police crimes that created the situation in which this could happen; and
Second, 18 people were elected to the City Council committed to actually establishing democratic community control of the Chicago Police Department – the proposal for an all-elected Civilian Police Accountability Council (CPAC).  They include a "socialist caucus" of at least five Council members.  Eight of the elected pro-CPAC Council members elect are Black, seven are Latinx, five are women, one is gay, and two are white.  This is far more important than who won the Mayor's office.
This is the defining characteristic of the 2019 Municipal Election in Chicago.  Had there been a clear, progressive alternative in this election – as there was in 1983 around Harold Washington - there could have been an overwhelming mandate for real change city-wide.  Instead there was disunity and confusion among progressive political forces, and the low turnout (33 per cent) is as noteworthy as the result.
The election of progressive City Council members as well as the reason Toni Preckwinkle and Lori Lightfoot, two Black woman, got into a runoff election was, in the first place because the outrage in the Black community over police crimes made it clear to the incumbent Mayor, Rahm Emanuel, that he could never win again.  He was identified as the architect of the cover-up of the police murder of 17 year-old Laquan McDonald, and he would have lost the vote of the Black community, without which he wouldn't have had a chance. 
The only reason Emanuel won re-election four years ago was because he carried the Black community against his runoff opponent, Jesus "Chuy" Garcia.  And the reason for that was not because Emanuel was so popular among Black people, but because Garcia largely ignored the Black community in his campaign, focusing instead on Latin American voters, disaffected police officers, and progressive whites turned off by Emanuel's arrogance and pro-big business, pro real-estate developer policies.  At a time when tens of thousands were demanding police accountability, Garcia mistakenly called for hiring 1,000 more cops!
Rahm Emanuel is many things, but stupid is not one of them.  He knows how to count.
When he bowed out the race became a free-for-all.  Bill Daley, self-appointed heir to the Daley Family dynasty, threw his hat in the ring and quickly became the biggest fund raiser and the front runner.  He was clearly the choice of LaSalle St.  A bunch of other former Daley machine hangers-on also jumped in, but never took off.
It was in this situation, in which once again the centrality of the struggles of the African American people for freedom emerged as the central feature of our politics, that three Black candidates – Lori Lightfoot, Toni Preckwinkle, and businessman Willie Wilson – won three of the four the top spots in the primary election. 
The three Black candidates took 43 per cent of the vote between them, with Daley getting 15 per cent and the remaining 42 per cent split among the ten other candidates, all white or Latinx except for Neil Sales-Griffin, with 0.3 per cent of the vote.
The money was on Daley.  He beat out his closest money-raiser, Preckwinkle, more than two to one.  In the runoff, many of the losers and much of the money swung behind Lightfoot.  She put together an unholy coalition of the most right-wing, racist Democrats like 19th Ward Alderman and Democratic Committeeman Matt O'Shea and 41st Ward Alderman Anthony Napolitano, with erstwhile "progressives" like Chuy Garcia, U.S. Rep Robin Kelly, 32nd Ward Alderman Scott Waguespack, former Ald. Dick Simpson, Cook County Clerk David Orr, the Illinois Education Association, Equality Illinois PAC, and finally, Willie Wilson.
There has been much speculation about who and what Lori Lightfoot, former front for Rahm Emanuel and President of the Chicago Police Board, really represents.  But much more important for activists will be what the new City Council backed up by an army of grass roots people demanding community control of the police will achieve in the showdown over police accountability.
As one sage observer once noted, it's not the leaders that make history; it's the people who make history.  Leaders can help or try to hinder, but they can no more call or stem the tide than could King Canute.
Ted Pearson
Re: Algeria in Revolt: "We Woke Up and You Will Pay!"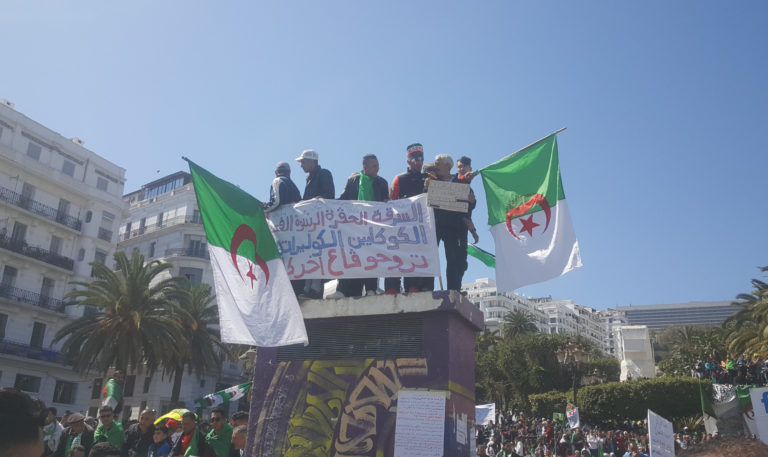 It is an excellent analysis of the crisis and the mass movement emerging. Still this is a very precarious moment for the upsurge. How far will this revolution go? will it be, like the Tunisian "Arab Spring" of 2011 mostly "all the change necessary to maintain the status quo," a simply shuffling of the ruling class deck, or will the changes be more deep-going, more radical, those necessary to put the country on a genuinely more positive footing
Missing - one does not see the revolutionary organization that can push the process through to its radical conclusion ( my own concern)
Also he does mention the US-Algerian strategic relationship but does not to my mind give it the emphasis I believe it deserves; The US will put severe limits on how far such a process can go. Any moves that threaten the strategic relationship will be dealt with harshly and probably in tandem with France.
In any case, the Algerian Revolution was viewed as a left model of national development that never reached its potential and went sour early on. Might this be a nation veering leftward at a time when it is most needed, for Algeria and for the world.
Rob Prince
      =====
This article on Algeria is already dated as new development occurring yesterday and today indicate that the new provisional government is moving against the marchers.
Marnia Lazreg
Author Response - Algeria in Revolt: "We Woke Up and You Will Pay!" 
 
What is happening in Algeria is similar to what had happened in other countries in the region. Basically, it is a movement where spontaneity dominates, without leaders, a coherent structure and a clear organisation. This is its achiles heel and can be its fatal weakness. To borrow from the title of a book by Fewwaz Trabulsi, without the existence of strong revolutionary parties/organisations and the much-desired emergence of revolutionary leaders, it is sadly a revolution without revolutionaries. Having said that, I still think that this uprising would go on and can achieve important gains when it comes to individual and collective freedoms and opening up spaces for reflection and organising. This of course won't be revolutionary enough for some of us but revolutionary processes are long, tortuous and definitely not linear.
The political and socio-economic analysis of the uprising has not changed. In fact the article warned against the military generals pushing for the application of article 102 and the status quo that it implies. And this is exactly what happened: article 102 has been applied 2 days ago and we are living a 90 days managed transition from above.
Hamza Hamouchene
Re: If We're Abolishing the Electoral College, Let's Also Have Ranked-choice Voting for President
 
They will never get ride off the Electoral College it's to entrenched in America politics. The Dixiecrats would be all up in arms. GOP would go crazy. If it happened all hell would break loose.
Tim LeMay
Posted on Portside's Facebook page
      =====
Yes, the EC should go. Yes, a majority popular vote requirement is necessary (along with rules about media access and ballot access for parties other than the two majors) but the runoff system really is better than ranked choice voting. The French example is a case in point- if the "left" had one candidate and not 4 or 5, that candidate would have been in the runoff against Macron. That kind of choice is what the left should welcome. One of ranked choice's failings is that it doesn't always lead to the most popular candidate's election. Let's at least talk about the differences while we accept our major areas of agreement, especially in a time when this debate can reach the national stage.
Pete Healey
Posted on Portside's Facebook page
      =====
If they got rid of the electoral college right now and Trump won in 2020 they would frantically look for another reason why he won. If Clinton won the last election, we wouldn't be having this conversation. Yesterday's problem was Russian collusion...today, it's the electoral college
Susie Goorman
Posted on Portside's Facebook page
      =====
Abolish the electoral college so that the big cites can tell us country folk what we need and how to do things? No. It's there for a reason. If this happens, I won't bother voting anymore. Of course, Sara Stowell wouldn't mind that at all.
John Montgomery
Posted on Portside's Facebook page
Re: When Socialism Was Tried in America—and Was a Smashing Success
 
Norman Thomas, the famed civil-rights and economic-justice campaigner who became the party's presidential nominee that year, celebrated the fact that he was chosen for that honor in a city governed by Socialists. The success of Milwaukee under then-Mayor Dan Hoan, Thomas said, was proof that the party's social-democratic "dreams will someday come true."
"Someday" was dramatically delayed by the results of the 1932 elections. The Socialist ticket did well, securing almost 900,000 votes nationwide and registering its highest percentage of the total vote in Wisconsin. The winner of that year's race, Democrat Franklin Delano Roosevelt, took notice: He met with Thomas after the election and borrowed liberally from proposals that had long been championed by the Socialists—for a Social Security system, unemployment compensation, strengthened labor unions, and public-works programs. Roosevelt's New Deal took the wind out of the Socialist Party's sails in the nation
David Frazer
Posted on Portside's Facebook page
      =====
It's always good to remember the "sewer socialism" of Milwaukee's mayors. Here, though, at least as I recall it, John Nichols views Milwaukee Socialism through rose colored glasses (yes, terrible pun). Their actual record was more textured. Also, I am uncertain whether his advice about how Democrats can embrace that city's leftist history is useful. Thanks to Portside for posting this.
Daniel Millstone
Posted on Portside's Facebook page
      =====
the leader of the state's CP, who I interviewed in 1981, was best pals with the erstwhile mayor, and they stayed in the same neighborhood in the city. Like so much of the Wisconsin Left story, this remains....to be told!
Paul Buhle
Posted on Portside's Facebook page
      =====
I once had occasion to do some research in The New York Call, a progressive newspaper, in the years from 1912 to 1920. I was amazed to discover how many Socialists served in state and city governments.
Jenny Kastner
Posted on Portside's Facebook page
      =====
Increasing confusion about what socialism is. Sections of the middle class now embrace what they call socialism, but their conception does not get beyond some reforms which capitalism can easily accommodate.
Joseph Kaye
      =====
For much of the 20th century, Milwaukee was run by socialists—and Time magazine called it "one of the best-run cities in the U.S."
Disraelly Gutierrez Jaime
Posted on Portside's Facebook page
      =====
By and large the only Socialists in power in the US are the wealthy who own stock in the commercial banks. That's because of Monetarism (see The Money Mafia by Paul Hellyer). In the early 70s a group of American millionaires persuaded the gov't to adopt Monetarism that forces gov'ts to borrow from the commercial banks. As taxpayers pay the interest, they help make the wealthy richer: Socialism for the wealthy. And they are fighting hard to keep it.
Roberta Histed
Posted on Portside's Facebook page
Re: GM Squeezed $118 Million From Its Ohio Workers, Then Shut The Plant
(posting on Portside Labor)
 
The overriding fight today is between working class people and the corporate (billionaire) class. There's more of us workers than there are billionaires. The ruling class works to create friction between us, so as to defeat us. Racism, denigration of women, hatred of immigrants, Muslims, fostering contempt against "others" and eventually against ourselves. Divide & exploit, divide & kill, variations of the powerful tactics used against us again & again for a very long time.
Diane Laison
Posted on Portside's Facebook page
Re: Citing 'Conscience Shocking' Conduct, Federal Judge Reinstates Former Gov. Snyder in Flint Water Lawsuit
 
Fry the bastard. He caused brain damage to the children of Flint, then covered it up instead of correcting his mistake
Sal Mangiagli
Posted on Portside's Facebook page
      =====
This is good, this man need to go to jail
Barbara S. Van Dyck
Posted on Portside's Facebook page
      =====
Poisoning for profit
Arlene Burnell
Posted on Portside's Facebook page
Re: Let's Take Health Care Off the Bargaining Table
 
"No other advanced industrialized country links health care to employment like the U.S. does."  Well maybe not like the US does anyway.  When I am employed here in Austria my employer pays for my health insurance, but when I'm not employed over the summer I have to pay for it myself based on a sliding scale for our household income.  When my wife took on a highly paid position at the university of Salzburg my insurance bill for the summer months when I am unemployed doubled-- to, gasp, €150 a month. That's the brutal reality of our social democratic system in action, isn't that terrible?
Stan Nadel
Re: How Class Should Be Central
 
Women, half the population, referred to as a "marginalized group," and labeling household labor as being in our "sphere." Is this mere ignorance or evidence of a male class?
Kathy Scarbrough
Re: Climate Change. War. Poverty. How the U.S.-China Relationship Will Shape Humanity's Path.
 
A good article although a couple of your sources seem suspect. There's plenty of folks out there with Chinese names who will say anything to damage the Mainland. Walk a bit more carefully, but in general an interesting and useful read, 
Mike Liston, 
Beijing
Re: Criticizing Israel Isn't Anti-Semitic. Here's What Is.
 
I encourage all those people of Jewish origin and others who are confused by the accusations of Anti Semitism, leveled against anyone who legitimately criticize Zionist policies and Actions against Palestinians, to read this illuminating essay by a young Jewish lady who was originally captured by the propaganda but saw the Truth and now has a completely different view. Please Read and Reflect . Sarah Gerstler does not pull any punches and wants everyone to know the Truth.!
Ebrahim Moolla
Posted on Portside's Facebook page
      =====
Well said, and I'll add that Christians, esp the US evangelicals who swoon over Israel, are "non-Jews" in Israeli social ranking. A Sabra friend here in Orlando described the ordeal of returning home Every Time, even though she puts her gold cross & chain in her pocket: pulled out of line, questioned & delayed. Even though she was born in Israel, her application to Technion U. was delayed for months because she is Christian; her Jewish classmates were quickly accepted.
In the 80s, I met several times with a wonderful older Israeli gallery owner in Jaffa who was a member of the Knesset and the ministry of culture. When I, being new and naive, asked him about the Palestinian problem, he erupted: "Let me tell you something: we are ALL Palestinians here!"
Mark Trevor Burrell
Posted on Portside's Facebook page
Re: The Aid Paradox: U.S. Security and Development Assistance in Central America
 
And how about the enforced "aid" that comes to the  U.S. from the countries of C. America?
I doubt Pres. Trump and the supporters of his "closed border" threats mean those.
Some specific examples:  The goods which contain the underpayment not made to the laborers of Central America.  Those contents contribute to profits here (and to "aid" to U.S. consumers to the extent the underpayment becomes reduced prices to consumers here). The profits taken due to the relatively weak environmental protections imposed by the U.S.-sponsored governments and local elites.  The profits to corporations from being able to threaten U.S. workers "we'll go to C. America if you don't take what we give you and be quiet."
Readers can probably come up with more "aid" that Pres. Trump has no thought of ending by closing the borders.
And there's the greatest wealth of all that comes from those lands -- that's PEOPLE.  Treated decently, with human rights respected (which means economic rights too), people are a basis of all kinds of wealth wherever they are.
That recognition is too much to expect from our current system -- but it is never too much to ask and to speak about.  If despair causes us to neglect to speak it, it may slip from our political vocabulary.
That leads to the next question:  What causes a culture to be so grossly deficient in appreciation of that fact of humanity being, with environment, the basis of all forms of wealth? My guess is that a big piece of the answer comes from a lasting epidemic of self-worth problems. Why else the preoccupation with USA and Make America Great Again?
And if you don't believe your own life matters, it's going to be hard to believe anyone else's does.
Joe Maizlish, 
Los Angeles
Re: Keywords That Reinforce Class Control
(posting on Portside Culture)
 
Surely matter as much as key sentences. For example, JFK's famous words: 'Ask not what your country can do for you - ask what you can do for your country', were just now twisted by Australia's current Prime Minister, Scott Morrison.  The Prime Minister who took multiple millions of dollars out of funding for schools, universities and hospitals. Prime Minister Scott Morrison: 'It's the contribution you make, rather than the contribution you seek to take.' Spoken on ABC24, 05 April 2019, 10.35 a.m, Western Australian time - while so many here live below the poverty line. 
Joyce Parkes
Material of Interest to People on the Left ... This is material of interest to everyone!
 
This is material of interest to everyone! Sure, call it Portside. Great name. But everyone should be offered this information. Facts is facts, amirite? I went to law school but found out I was a leader and organizer instead.
Deborah A Lagutaris
http://www.olivialarosa.com My nom de plume site with hundreds of articles.
People Power at Long Beach - 8th Annual People's State of the City Draws Huge Attendance (Long Beach Coalition for Good Jobs and a Healthy Community)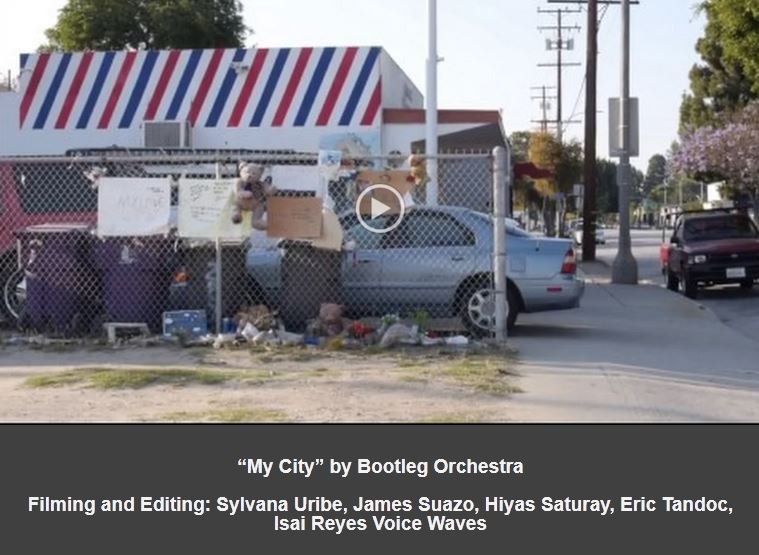 To watch, click here.
Long Beach is said to be thriving. This year, we asked a simple follow up question: For who?
Over 500 community members gathered at the First Congregational Church of Long Beach yesterday for the 8th annual People's State of the City. In the years since we helped found PSTOC in 2011, it has grown into an essential event where community organizations share space, stories, struggles, and victories on the path toward continued activism and an inclusive Long Beach for all. 
Long Beach is said to be thriving. This year, we asked a simple follow up question: For who? 
The speakers touched on our city's many challenges:
Disproportionate unemployment and other systemic challenges facing Black residents

Rising rent burden, slim tenant protections, and increased gentrification and displacement

1/3rd of senior households over 65 have household incomes below $25,000 a year

Ongoing ICE raids, which greatly impact immigrant residents

Shrinking number of middle class households while the number of lower income households continues to grow
Despite the challenges we face, our coalition had some major recent victories:
This years' People's State of the City program infused art elements, like poetry, and even a community created and inspired music video. It was a truly electric, one-of-a-kind event. 
This annual event is always special, and this year was no different. The crowd left emboldened, engaged, and ready to lead the fight to make Long Beach an equitable and just city.
In Solidarity,
Victor Sanchez
Director 
Long Beach Coalition for Good Jobs and a Healthy Community
LAANE is a leading advocacy organization dedicated to building a new economy for all. Combining dynamic research, innovative public policy and the organizing of broad alliances, LAANE promotes a new economic approach based on good jobs, thriving communities, and a healthy environment.
PBS Releases New Film on Reconstruction; Zinn Eduction Project Materials on Reconstruction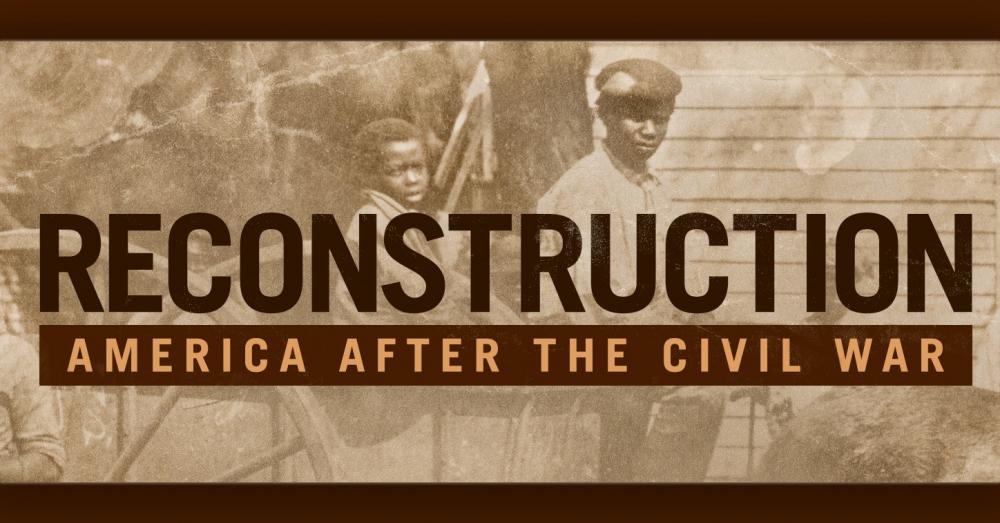 Tuesday, April 9, PBS released a new four-part series called Reconstruction: America After the Civil War.
Hosted by Henry Louis Gates, the series features noted scholars and writers including Shawn Leigh Alexander, Toni P. Anderson, Edward Ayers, David Blight, Vincent Brown, Jelani Cobb, Christy Coleman, Kimberlé Crenshaw, Greg Downs, Eric Foner, Steven Hahn, Nikole Hannah-Jones, Thomas Holt, Tera Hunter, Martha Jones, Kate Masur, Angie Maxwell, Edna Greene Medford, Khalil Muhammad, Imani Perry, Heather Cox Richardson, Chad Williams, Heather Williams, and Kidada Williams.
We look forward to hearing reflections from teachers on the series. How might you use segments of the film in your classes? How does the story in the film series compare to the coverage of Reconstruction in your school's textbook? Share your feedback in the comments box at the end of this page.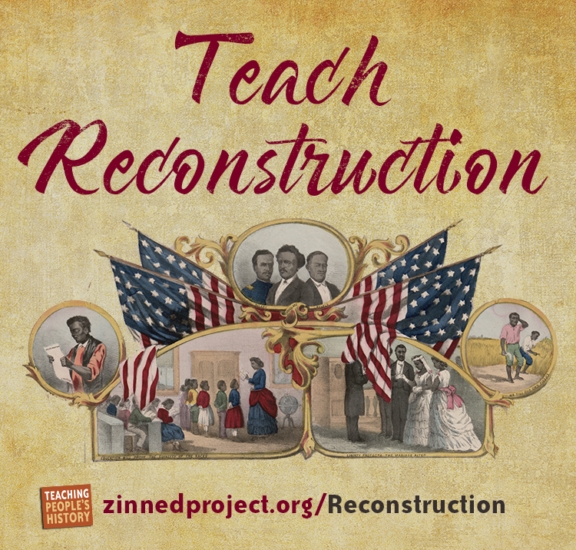 Last year, the Zinn Education Project launched the Teach Reconstruction campaign because Reconstruction is full of stories that help us see the possibility of a future defined by racial equity. Yet the possibilities and achievements of this era are too often overshadowed by the violent white supremacist backlash. Too often the story of this experiment in interracial democracy is skipped or rushed through in classrooms across the country. Today ---- in a moment where activists struggle to make Black lives matter ---- every student should probe the relevance of Reconstruction.
Our campaign helps teachers uncover the hidden, bottom-up history of this era.
We offer lessons for middle and high school, a student project to make Reconstruction history visible in our communities, and an annotated list of recommended teaching guides, student friendly books, primary document collections, and films. This campaign is informed by teachers who have used our Reconstruction lessons and a team of Reconstruction scholars (a number of whom are featured in the new PBS documentary series).
Our lessons on Reconstruction have become the most frequently downloaded from the Zinn Education Project website. The lessons, described below, can be useful for teachers in conjunction with the new PBS documentary series.
Reconstructing the South: A Role Play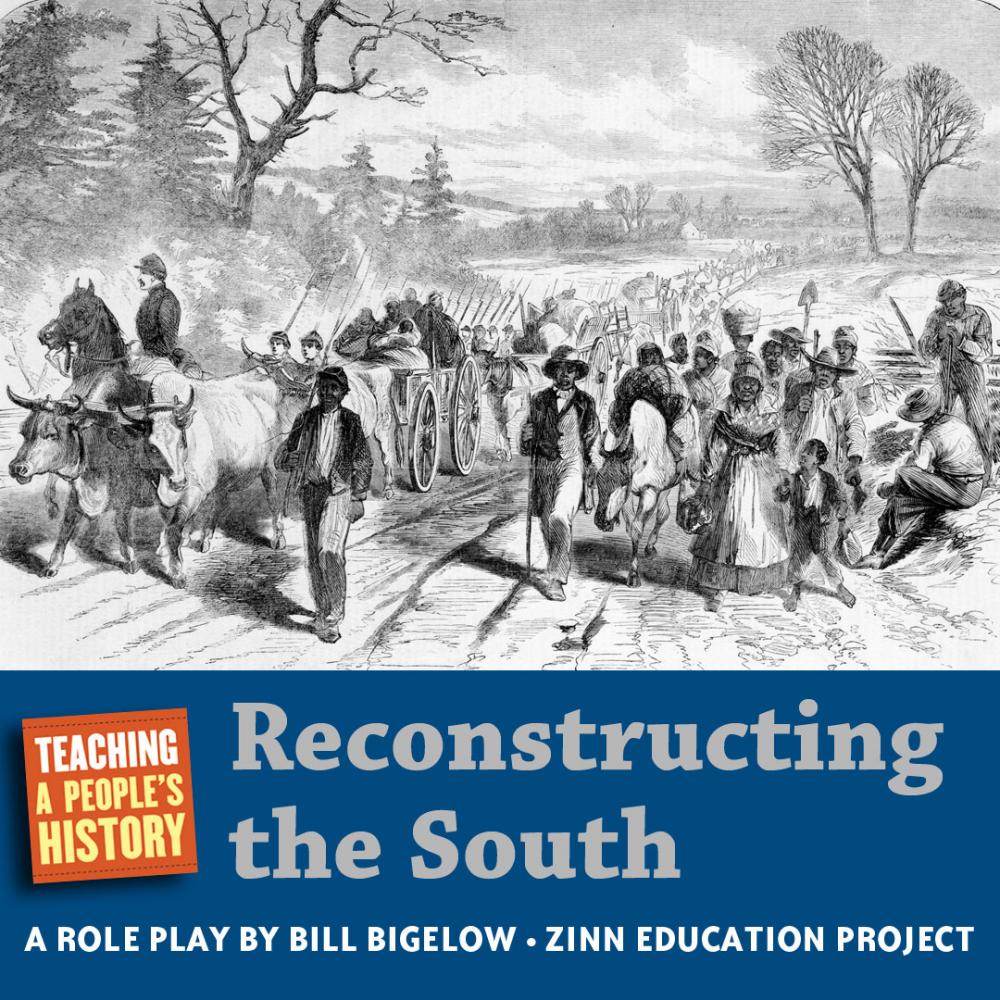 This role play engages students in thinking about what freedpeople needed in order to achieve ---- and sustain ---- real freedom following the Civil War. It's followed by a chapter from the book Freedom's Unfinished Revolution on what would happen to the land in the South after slavery ended.
Learn more - click here.
 
When the Impossible Suddenly Became Possible: A Reconstruction Mixer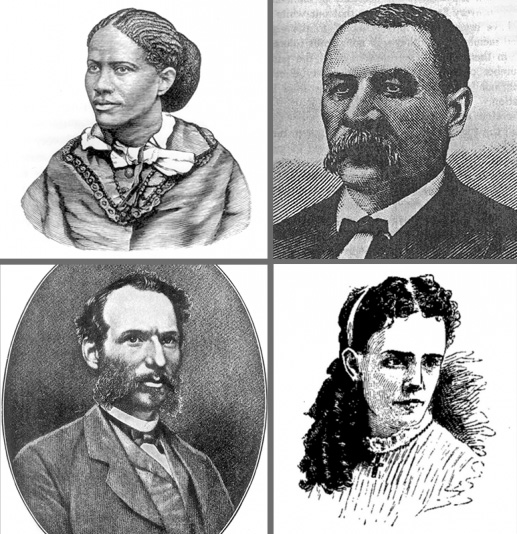 This lesson introduces students to individuals in the Reconstruction era social movements, including the labor movement, women's rights, and voting rights movements that followed the Civil War. They explore the opportunities and challenges in building alliances. In the mixer, each student takes on the role of a different person involved in the social movements of the time.
Learn more - click here.
The Impact of Racism on U.S. Immigration Past and Present (NETWORK Lobby for Catholic Social Justice)
 
Recommit to Racial Justice this Lent

The history of migration and immigration in the United States is the dominant force in shaping our experience of race today. While immigration for "white" Europeans has, for the most part, led to a smooth welcome into dominant society, immigrants who are people of color face a much more difficult path to acceptance, and much less respect, in our nation. Though it is common to refer to the U.S. as "a nation of immigrants," the reality is that immigrants have faced barriers to full participation in our society.
Read this week's resource:
The Impact of Racism on U.S. Immigration Past and Present
Click here to download a PDF
Examining the history of immigration in the United States, as well as the laws and customs that changed over decades, illustrates how "whiteness" was manipulated to serve the purposes of those in power. Moreover, this survey of history demonstrates how "white" was as much a privileged legal and economic status that needed to be protected as it was a racial identity.
Here are some highlights in this week's resource:
The History of U.S. Immigration:  The first immigration law in the United States passed in 1790, and marks the beginning of a long history of anti-immigrant sentiment in our legal system. From border discrepancies with Mexico that date all the way back to the mid-1800s to the Chinese Exclusion Acts and beyond, we take a look at the immigration policies that have shaped our nation. 
 
Challenges Facing Immigrants Today: The inflammatory anti-immigrant rhetoric embraced by President Trump's campaign is in many ways a direct echo of campaigns against various immigrant groups throughout our history. This week, we take a look at some of the more modern implications of racism in our immigration system, from the creation of ICE in response to the September 11, 2001 terrorist attack to the increase in deportations under the Obama Administration. 
 
A Personal Encounter with Racism Against Immigrants: At NETWORK, we are proud to have immigrants and the descendants of immigrants in our Spirit-filled network of activists. Our activists know that our immigration system is broken, and millions of individuals experience the reality of being undocumented in the U.S. with no current solution. We share a news story featuring one of the mixed-status families in our community living in Ohio who experienced this overt racism at their local DMV. 
Remembering Richie Havens - City Winery 10th Anniversary - New York - April 18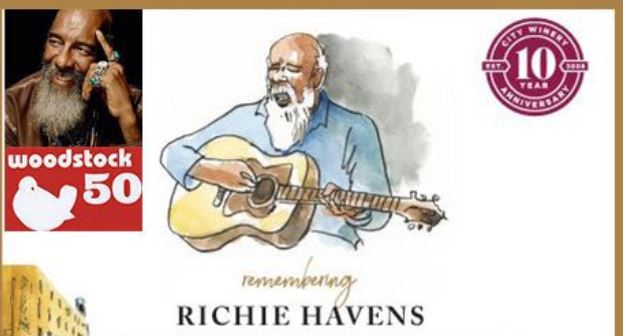 City Winery 10th Anniversary: Remembering Richie Havens Feat. Teddy Thompson, David Bromberg, Milton, Josh Kaufman, Amy Helm, Chogyi Lama, John Hammond & more (TBA)! - 4/18
As City Winery New York embarks on its 10th year anniversary we will be celebrating the legacy of 10 artists who have played our room and are no longer with us.
Join us for a special evening of the music of Richie Havens led by Josh Kaufman as musical director with Teddy Thompson, David Bromberg, Milton, Josh Kaufman, Amy Helm, Chogyi Lama, John Hammond and more to be announced! $2 per tickets plus all net proceeds from the special commemorative wine for the evening will go to the Exalt Youth.
City Winery New York
155 Varick Street
New York, NY 10013
 (212) 608-0555
 concierge@citywinery.com
Box Office Hours:
Monday-Friday 11am-6pm
 (212) 608-0555 ext. 6023
 concierge@citywinery.com
Last Call - Delegation: Urgent call to celebrate May Day in solidarity with Venezuela - April 26 to May 5, 2019 (Alberto Lovera Bolivarian Circle)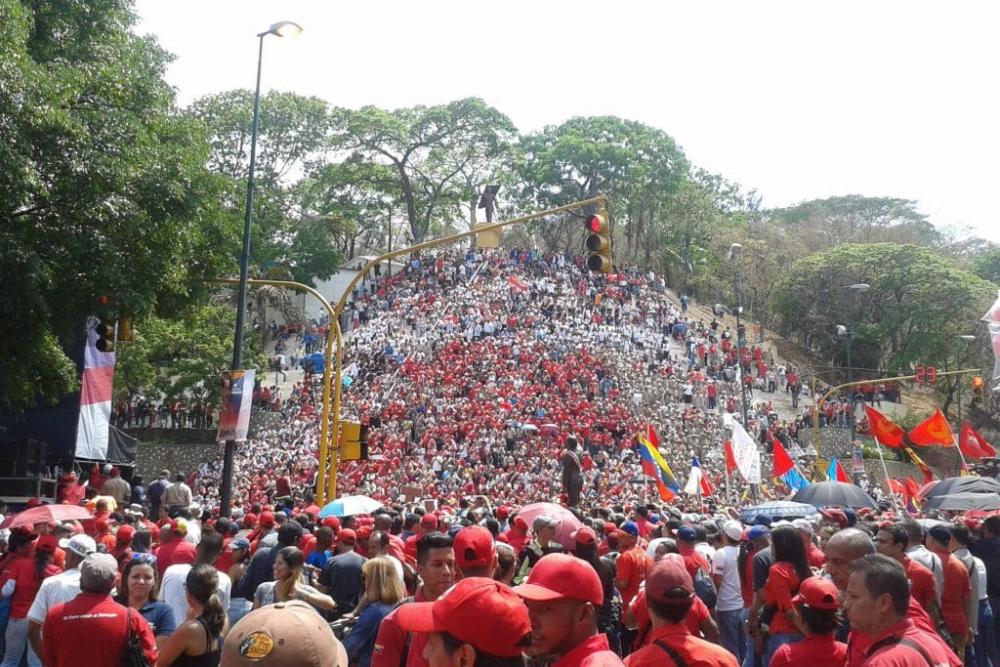 What's going on right now in Venezuela? Come see for yourself by connecting with the grassroots movements at the heart of Venezuela's Bolivarian Revolution. Come with us to celebrate workers' day, MAY DAY, in Caracas, Venezuela, get to know the Venezuelan anti-imperialist working class and come join us in the great march of the workers with President Nicolas Maduro.
The Alberto Lovera Bolivarian Circle of New York invites trade unionists, workers, journalists,  analysts and other activists to know the movement of Venezuelan revolutionary workers during the celebrations of May First who sympathize with the Bolivarian Revolution to join a delegation to Caracas, Venezuela this coming May. Witness: the struggle of the Venezuelan people in the framework of one of the most critical time for the survival of the Bolivarian revolution and in the midst of an economic warfare and multiple economic sanctions imposed by Donald Trump' administration. come and see for yourselves the reality of the country learn that there is no humanitarian crisis but an economic war led by the United States and its allies in the region.
Come see by yourself communities organizing themselves in the face of manufactured food shortages to grow and distribute their own food participatory democracy in action through community councils, 'comunas' and other forms of citizen organization community-run art, media, education, union leaders, health and nutrition efforts alternative markets and fairs featuring homemade products and agroecologically produced foods parks, natural areas, historic sites, and other reclaimed public spaces.
Come see the real "threat" posed by Venezuela—as living proof that another world indeed is possible. As the Venezuelan people assert, "Venezuela is not a threat—we are hope!"
April 26 -May 5 2019
Tentative itinerary: Start and end in Caracas; visits to the states of Miranda and Aragua.
Cost for activities: $900. This will cover all lodging, all ground transportation, 2 meals per day, qualified trip leaders, and Spanish-English interpretation. Additional expenses during the trip will be minimal. Airfare not included. Sponsored by the Alberto Lovera Bolivarian Circle of New York
For more information: cbalbertolovera@gmail.com.
Challenges to Brazilian Democracy Conference at Brown University - Providence, RI - April 18 - 21 (Brazil Initiative; Brown University)
 
The U.S Network for Democracy in Brazil and the Brazil Initiative at Brown University are delighted to invite you to the Seventh International Conference on Brazil at Brown University, entitled Challenges to Brazilian Democracy, which will take place between April 18th and 20th, 2019 at the Watson Institute in Providence, Rhode Island. The conference is open to all, at no cost.
Challenges to Brazilian Democracy
April 18-21, 2019
Watson Institute for International and Policy Studies
111 Thayer Street
Brown University
Providence, RI
The recent election of Jair Bolsonaro to the Brazilian presidency has raised new questions about the state of democracy in Brazil. Are his campaign promises to criminalize social movements, stop the demarcation of indigenous lands, and eliminate opposition political parties merely electoral rhetoric? What does increased deforestation of the Amazon and other sensitive ecological zones mean for the environment?  What is the fate of academic and cultural freedom under a new government whose supporters speak, among other questions, against "gender ideology" and "political correctness," which can be read as veiled critiques of the women's and the LGBTQI+ movements and the ideas of progressive social sectors? Will new gun policies result in more deaths in rural and urban areas, and particularly among people of African and indigenous descent? To what extent are human rights, especially among low-income citizens, under threat? This international conference, organized jointly with colleagues from Harvard University, will bring together scholars and social and cultural activists to analyze the current situation in Brazil and assess these and other threats to democracy posed by President Bolsonaro's far-right agenda. At the Conference, we will also launch the U.S. Observatory for Democracy in Brazil, an English-language website documenting recent events in the country, and have a strategic discussion about how U.S.-based academics and activists can defend democracy in Brazil.
 
Thursday, April 18     Opening Ceremony  6:00 - 8:00 p.m.   
Welcome:
James N. Green, Director, Brown Brazil Initiative
Sidney Chalhoub, Harvard University
Richard Locke, Provost, Brown University
Keynote Panel:  What Does It Mean to Be a Political Exile under the Bolsonaro Government?
Débora Diniz, professor of anthropology and law
Jean Wyllys, journalist, former congressman
Márcia Tiburi, professor of philosophy
8:00 - 9:00 p.m.               Reception
Conference Organizing Committee: James N. Green (chair), Geri Augusto, Bruno Carvalho, Sidney Chalhoub, Keisha-Khan Perry, Leila Lehnen, Ramon Stern, Leah VanWey
Sponsors: Brazil Initiative (Brown), Open Society Foundations, Hutchins Center for African and African American Research (Harvard), Watson Institute for International and Public Affairs (Brown), Cogut Institute for the Humanities (Brown), Department of History (Brown), Department of Portuguese and Brazilian Studies (Brown), Center for Latin American and Caribbean Studies (Brown), Center for the Study of Slavery and Justice (Brown),  Africana Studies (Brown), Institute at Brown for Environment and Society (Brown).
More information here.
ALBA and the Puffin Foundation Honor the Immigration Justice Campaign with $100,000 Human Rights Award - New York - May 5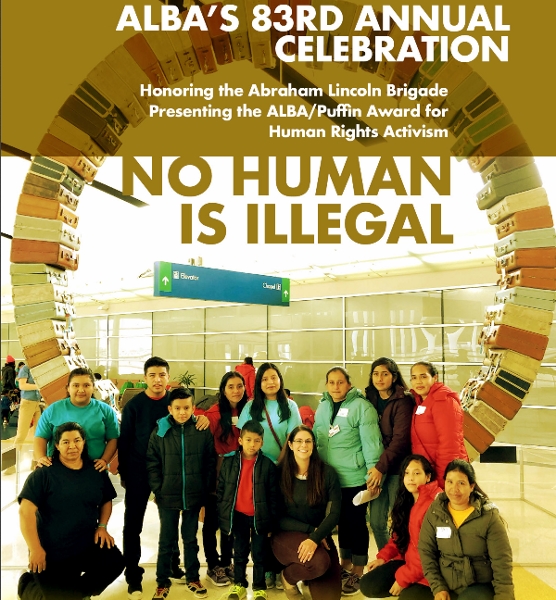 Please join us on May 5th for the 83rd Annual Celebration as we commemorate the courageous volunteers of the Lincoln Brigade and honor the remarkable work of the Immigration Justice Campaign in support of its efforts to increase access to legal counsel for thousands of immigrants held in detention centers across the country.
 
ALBA Annual Celebration & Award Ceremony
Sunday, May 5, 5-6:30pm - Reception Following
Museum of the City of New York 
1220 Fifth Ave at 103rd Street
New York
$30 advance tickets
[discounted rates for students and teachers]
 
The Abraham Lincoln Brigade Archives (ALBA) is delighted to announce that the 2019 ALBA/Puffin Award for Human Rights Activism will go to The Immigration Justice Campaign in support of its efforts to increase access to legal counsel for thousands of immigrants held in detention centers across the country. One of the largest monetary awards for human rights in the world, the ALBA/Puffin Award is a $100,000 cash prize granted annually by ALBA and the Puffin Foundation to honor the nearly 3,000 Americans who volunteered in the Spanish Civil War (1936-1939) to fight fascism under the banner of the Abraham Lincoln Brigade. This year's award acknowledges the urgent need to safeguard the human rights of immigrants and refugees worldwide, not only those affected by the policies of the current U.S. administration, but anyone targeted by the rising xenophobia around the globe. 
The Immigration Justice Campaign was founded in January 2017 as a joint initiative by the American Immigration Lawyers Association (AILA) and the American Immigration Council. It has been tireless in fighting in court against illegal and inhumane policies and promoting ways for the broader legal community across the country to provide pro bono assistance for this critical work.
 
EVENT: 5PM-6:30PM [doors open at 4:30]
A conversation on immigration, migration, labor, and due process protections with Rev. Juan Carlos Ruiz of Good Shepherd Lutheran Church in Bay Ridge, Brooklyn and the Immigration Justice Campaign, and the presentation of the ALBA/Puffin Award for Human Rights Activism to the Immigration Justice Campaign.
MUSIC: Miriam Elhajli 
A graduate of Berklee College of music and Brooklyn resident, Elhajli is a Venezuelan-Moroccan-American composer and vocalist whose work is influenced strongly by the folkloric musics of South and North America, modern jazz, and contemporary classical music.  Her debut record "Observations" will be released this fall on ESP-Disk.
SPECIAL GUESTS: Perry, Gladys, and Neal Rosenstein - The Puffin Foundation
Arrive early and browse the newly redesigned Puffin Gallery exhibition "City of Workers, City of Struggle"
RECEPTION: 6:30-8PM
Join us for drinks, snacks, and solidarity.
HONORARY COMMITTEE: Almudena Carracedo, Robert Bahar, Dr. Mona Hanna-Attisha, Alfonso Cuarón, Manuela Carmena, Adam Hochschild, Bryan Stevenson, Sonia Nazario, Carlos Menchaca
 
3 Suitcases—An Encounter w/ Ernst Toller & William S. Burroughs - Staged Reading - New York - May 9 (Leo Baeck Institute)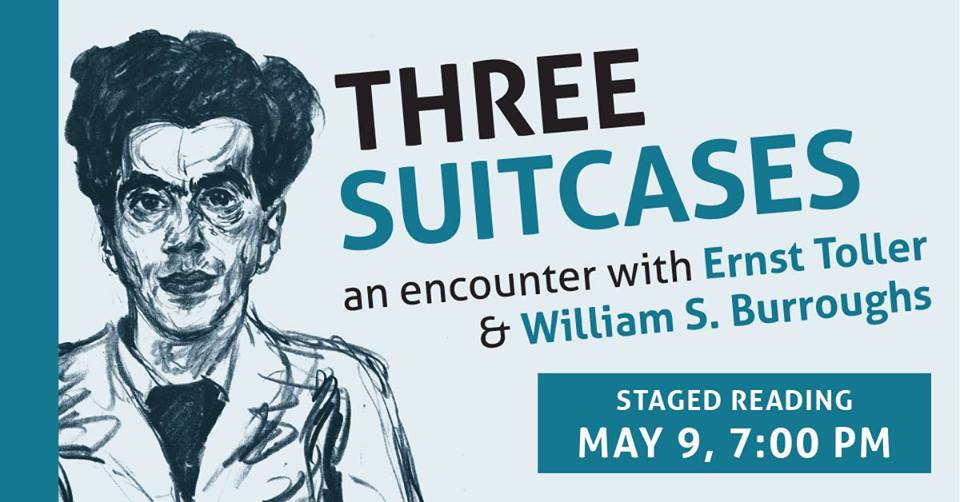 Thursday, May 9, 2019 at 7 PM – 9 PM
Center for Jewish History (View)
15 West 16th Street
New York, NY 10011
True story: In 1937, future Beat Generation icon William Burroughs was 23 years old. He married a German Jewish woman named Ilse Herzfeld Klapper to help her obtain a visa to avoid repatriation to Germany. She was 37 years old at the time.
Ilse Burroughs arrived in New York in 1939. She was hired as a secretary by exiled anti-fascist German writer and activist Ernst Toller.
A poet and war veteran, Toller came to prominence in 1919 as a leader of the short-lived Worker's Republic (Räterepublik) in Munich. This revolutionary government in Bavaria was brutally suppressed in two months. Toller was sentenced to five years in prison.
The plays and poems Toller wrote in jail—including a play that prophesied the rise of Hitler—made him an international luminary. He was an immediate target of the Nazi regime when it took power in 1933. His apartment in Berlin was raided in the first waves of arrests after the Reichstag fire, but Toller was in Switzerland. He never returned to Germany.
Toller's books were burned on Berlin's Opernplatz in May 1933. He quickly became one of the leading figures in anti-fascist resistance. He gave speeches, wrote articles, raised money for the hungry in Spain. He even wrote film scripts in Hollywood.
Richard Byrne's new play Three Suitcases imagines two meetings between these three characters in the Mayflower Hotel in 1939. It's a landscape of refugees and exiles, growing fascism, and attempts to erase and rewrite history.
Three Suitcases also asks hard questions about the artist and politics. Can writers change the world with words? Or should authors stand apart from power?
With a post-reading discussion featuring playwright Richard Byrne and Lisa Marie Anderson, professor of German at Hunter College.
 
Leo Baeck Institute
(212) 744-6400
dbrown@lbi.cjh.org