https://portside.org/2020-07-14/media-bits-and-bytes-july-14-2020
Author:
Date of source:
Portside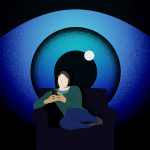 The Rise of Protest Aggregators
By Amos Barshad
July 10, 2020
Columbia Journalism Review
Along with the demonstrations, we've gotten a new social media subgenre: protest aggregation. These accounts, many of them managed by teams of anonymous volunteers, require near-constant effort.
The Messed Up Media Environment
By Oliver Darcy
July 17, 2020
CNN
If one's primary intention is not necessarily to accurately inform or make a good faith argument, but instead to prey on preexisting political narratives to score cheap clicks and engagement on social media, the rules of the game change. 
By Shannon Vavra
June 30, 2020
CyberScoop
Data show a rise in invasive surveillance software known as stalkerware — applications that can spy on partners' texts, calls, social media use and geolocation information — since the coronavirus pandemic began.
Government Snooping  By Allison Matyus, July 9, 2020, Digital Trends
Leaving Hong Kong  By Helen Davidson and Alex Hern, July 7, 2020, The Guardian
By Catalin Cimpanu
July 11, 2020
ZDNet
The Linux team has now joined many tech companies and open-source projects that have removed references to racially-charged jargon from their code for more neutral and inclusive language.
By Justin Baragona
July 13, 2020
The Daily Beast
Carlson said that he doesn't "endorse" Blake Neff's racist posts—but also criticized the media for reporting on his ex-writer's words.
Philippines: Duterte Suppresses Broadcaster
By Karen Lema and Neil Jerome Morales
July 10, 2020
Reuters
Philippine lawmakers rejected the renewal of a 25-year license for country's top broadcaster, outraging activists who saw the move to keep ABS-CBN Corp off the air as part of a political vendetta on behalf of President Rodrigo Duterte.
By Paul Blest
June 15, 2020
Vice
Fox News has been so hell-bent on covering the Capitol Hill Autonomous Zone in Seattle as a sort of existential threat to America that they've run altered photos of the scene and (unwittingly) regurgitated Monty Python jokes as evidence of a mutiny in the commune.