https://portside.org/2020-09-30/global-left-midweek-september-30-2020
Author:
Date of source:
Portside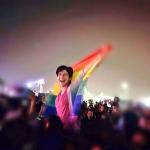 ___________
Latin America: The Courts vs Left Parties
Facundo Escobar / United World (Burlington MA)
Evo Morales and Rafael Correa are now political asylees. If either dares to return to their respective countries, will undoubtedly face an arrest warrant. How is it possible that two of the most prominent leaders in Latin America are being persecuted in such a manner? 
__________
Luciana Castellina Remembers Rossana Rossanda
il manifesto global (Rome)
Rossana, who was a messenger for the Partisans with the code name Miranda, always continued to be a fighter. Without her contribution as an intellectual and militant communist, we would have never become what il manifesto has been.
__________
National Strike in Colombia Against Repression
Tanya Wadhwa / Peoples Dispatch (New Delhi)
Several massive demonstrations were carried out in different cities in rejection of police brutality, economic crisis facing the country due to the COVID-19 pandemic and ceaseless assassination of social leaders.
Farmers Fight  NewsClick (New Delhi)
Free Umar Khalid  The Wire (New Delhi)
__________
New Left Party in Serbia
Marko Kostanić and Ivan Velisavljević / Rosa Luxemburg Stiftung (Berlin)
The Social Democratic Union's 12th congress in Belgrade marked its transformation into a new left-wing party—the Party of the Radical Left (PRL).
__________
Nigerians Reject Collapse of Strike Threat
Victor Young, Demola Akinyemi, Perez Brisibe and Boluwaji Obahopo / Vanguard (Lagos)
Anger and disappointment by workers and the public trailed Organised Labour's suspension of the proposed general strike and mass protest against the recent hike in the pump price of petrol and electricity tariff by the Federal Government.
__________
Sarah Hegazy's Inspiration: Sexual Freedom in the Mideast
Zeina Zaatari / MERIP (Tacoma WA)
Responses to the tragic death of the Egyptian leftist and queer activist reflect a significant transformation in the desire of individuals in the Middle East to claim queer identities.
__________
Toronto Civilians Defy Eviction By Cops
Mira Miller / blogTO (Toronto)
Tenant advocates and neighbours of the resident facing eviction showed up in preparation for police and sheriff presence. Despite the number of police on the scene, advocates formed a human blockade to prevent them from being able to enforce the eviction.
___________
Activism in Belarus
Daniel Schukovits interviews Pavel Katarzheuski / transform! Europe (Vienna)
Police violence sparked a wave of protests in factories, and a spontaneous "women in white" movement began, where women lined the roads in a "chain of solidarity". 
___________
South Africa/Zimbabwe Labor Solidarity
Peoples Dispatch
"We need you guys – we need South Africans and every right-thinking African to stand in solidarity, not with the government of Zimbabwe, but with the people of Zimbabwe that have become victims."