https://portside.org/2022-01-26/global-left-midweek-january-26-2022
Author:
Date of source:
Portside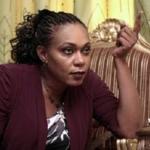 __________
Three Takes on Ukraine
Time For International Anti-War Solidarity  Соціальний Рух / Ukraine Solidarity Campaign (London)
Proposal For De-Escalation  Taras Bilous / Rosa Luxemburg Stiftung (Berlin)
Three Crises – Not One  Joseph Gerson / Pressenza (Milan)
__________
UK: Against the Clampdown on the Right to Protest 
Brendan Montague / The Ecologist (London)
We need to think seriously about the effectiveness of protest, and how else we can defend our rights. 
__________
Sudan Updates
Thousands Demand Retribution  Wad Madani / Dabanga (Amsterdam)
A New Stage  Wini Omer / openDemocracy (London)
Video: Women's Rights Leader Held  Khalid Abdelaziz / Reuters (London)
Activists Speak  Kribsoo Diallo / Toward Freedom (Burlington VT)
__________
Argentina: Left Unity Elusive
Martina Rodriguez / Labour Hub (London)
In Argentina's national legislative elections, the two main parties, right and center-left, were the main contenders. But in the City of Buenos Aires district, the Trotskyist left won seats after 20 years of Parliamentary inactivity, and became the third national political force, and the far right Libertarian Party got its first MPs in history.
__________
Crackdown on Morocco's Democratic Way 
Zoe Alexandra / Peoples Dispatch (New Delhi)
The left-wing Democratic Way of Morocco has been prevented from holding a crucial Congress. This is only the latest chapter in a long campaign of repression and intimidation waged against the movement by the state.
__________
Xiomara Castro Fights Rightist Sabotage
EFE / Havana Times
Before her election as President, Castro agreed to recognize Congressman Luis Redondo (Salvador Party of Honduras) as the president of the National Congress. While Redondo was sworn in as head of Congress, a simultaneous session of opposition legislators swore in Jorge Cálix, a renegade from Castro's LIBRE party, as Congress president. 
__________
Xinjiang, Uyghurs and Human Rights
Why We Should Care  Murtaza Hussain / The Intercept (New York)
Why Beijing Worries  John P. Ruehl / New Europe (Brussels)
__________
Indigenous Solidarity with Palestine
Chandni Desai / Roar (Amsterdam)
Indigenous struggles highlight the importance of developing meaningful principled solidarity by building constellations of connections by either supporting one another's actions, establishing joint campaigns and developing relationships, as well as cultural production that can sustain our spirits.
__________
Myanmar's Rebellion Crosses National Borders
Shwe Zin / The Irrawaddy (Rangoon)
There are tens of thousands of Myanmar migrants across Thailand who voluntarily contribute to Myanmar's democracy movement, known locally as the Spring Revolution against the junta. Every month they typically donate 200-1,500 baht from their salaries, which vary from 6,000 to 10,000 baht.
__________
PAIGC Women Recall the Independence War
Ricci Shryock / Africa is a Country (New York)
During Guinea-Bissau's war of liberation (1963-74), women filled key positions on the frontline. That is often forgotten in the mythology of the struggle for independence.