https://portside.org/2023-01-19/tidbits-jan-19-2023-reader-comments-martin-luther-king-true-and-visionary-radical-israel
Author:
Date of source:
Portside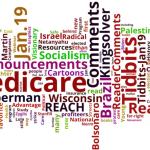 Socialism, Literature and History:
Resources:
 
Announcements:
Re: A True and Visionary Radical, Martin Luther King Jr. Was No Moderate
In the aftermath of the assassinations, Cointelpro and the end of SDS and SNCC, we looked for contemporary revolutionary thinkers to figure out what next. What if we had studied the Riverside Church speech and Where Do We Go From Here? the way we studied Fanon or Mao?
Ethan Young
Posted on Portside's Facebook page
Fiscal Cliff - "It's Foolproof"  --  cartoon by Mike Luckovich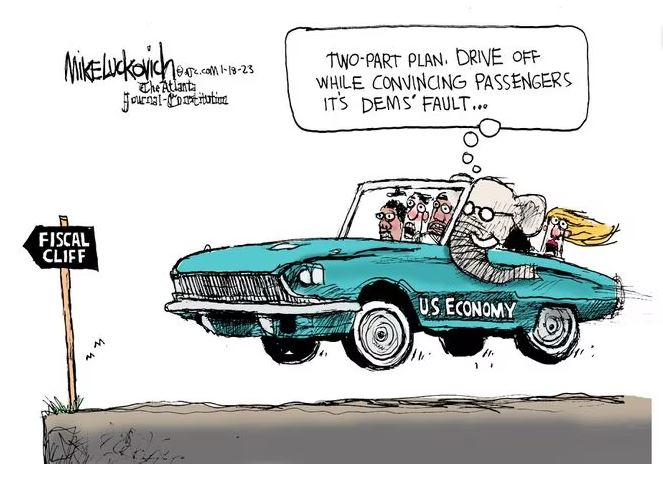 Mike Luckovich
January 18, 2023
Atlanta Journal-Constitution
Re: Will SCOTUS Revoke the Right To Strike?
 
1984 was not supposed to be an instruction manual.....
Dave Yeager
Posted on Portside's Facebook page
      =====
If striking is outlawed, outlaws will go on strike! 
(Revision of "If masks are outlawed, only outlaws will wear masks".)
Posted on Portside's Facebook page
Re: In 'Act of Fascism and Supremacy,' Israel Bans Palestinian Flags in Public Spaces
 
On Monday, Palestinian Prime Minister Mohammad Shtayyeh accused Israel's new far-right government of pursuing policies "aimed at toppling the [Palestinian National Authority] and pushing it to the brink financially and institutionally."
Referring to policies including the withholding of $40 million in Palestinian tax revenue and the flag ban, Shtayyeh added that "we consider these measures a new war against the Palestinian people, their capabilities and funds, and a war against the national authority."
Pat Turnbull
Posted on Portside's Facebook page
Re: A Tale of Two Exceptionalisms: Russia and the USA
 
From way back in the Clinton years, I have said that if I was Pres., the FIRST THING I would do is to become a full member of the ICC. It seemed the best way to assure the world and our own citizens that the US was going to start living up to its own hype: Pro-peace and pro-equality,
I'm still waiting. My pledge still holds: If I'm elected President, my first action on the first day will be to make the US a full member of the ICC." Since I don't expect to be elected (it would have to be with write-in and no campaigning, of course), I guess we have to keep fighting.
The hypocrisy is overwhelming.
Arlene Halfon
New Version of the Irish Drinking Song  --  cartoon by Mike Stanfill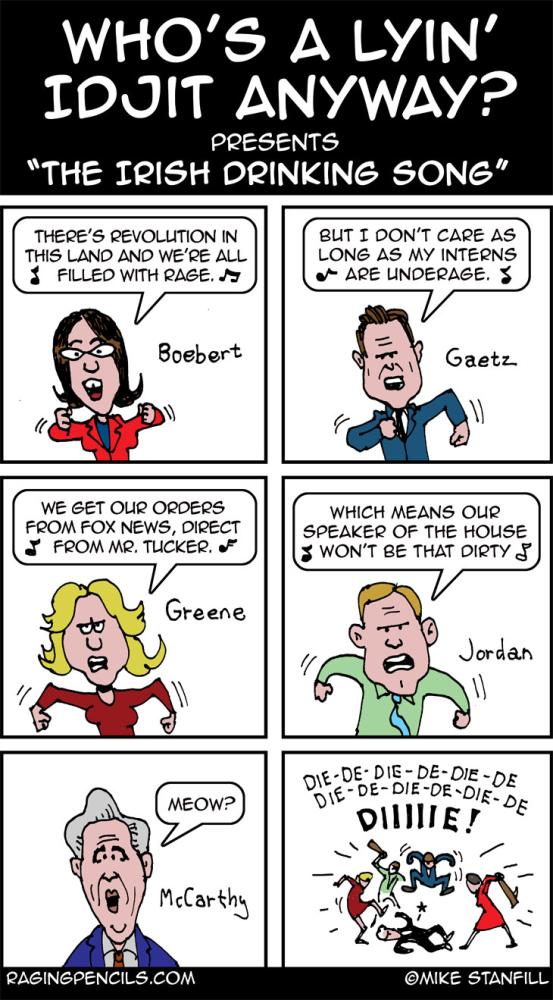 Mike Stanfill
January 5, 2023
Raging Pencils
Re: Socialism Is Back in the Wisconsin Legislature
 
Socialists formed the main opposition party in the Wisconsin legislature of a century ago. While Republicans dominated the state Assembly and Senate, a robust caucus of Milwaukee Socialists made up the second-largest grouping in both chambers through most of the 1920s. Democrats were barely a presence.
Jennifer Watson
Posted on Portside's Facebook page
      =====
John Nichols continues the tradition of viewing Wisconsin socialism selectively.  Yes they ran a clean and we'll run city in Milwaukee.  But their most prominent leader, Congressman Victor Berger was an open racist and an antisemite.  Along with many of the prominent leaders of the two main national parties he was an Anglo Saxon it.  In fact the early Socialist Party was mired in racism and didn't officially declare for equality for Black people until 1937.
Jay Mazur
Re: Norm Fruchter, Leader in NYC and Newark Education Equity Movement, Dies at 85
Safe Streets Vigil to Commemorate the Life of Norman Fruchter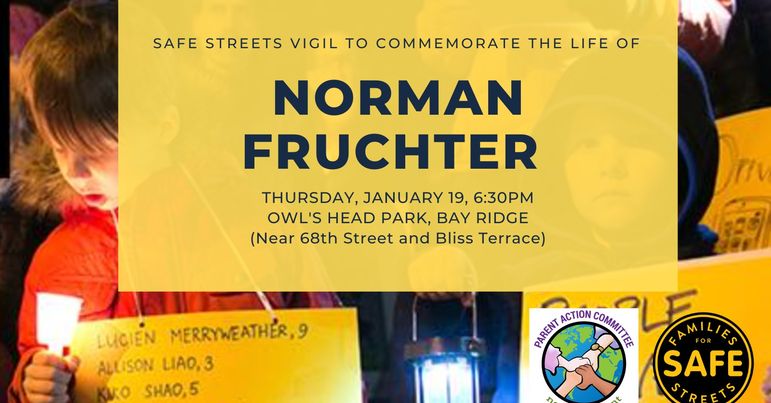 Event by New Settlement Apartments Parent Action Committee (PAC) and Families For Safe Streets
Re: From Champion of the Oppressed to Truth, Justice, and the American Way: Who Took the Socialism Out of Superman?
 
My favorite moment in all of Superman is an early Sunday page where he confronts a corrupt financier: "NICE BANK YOU'VE GOT HERE. BE A SHAME IF SOMETHING HAPPENED TO IT."
Eleanor Roosevelt
Posted on Portside's Facebook page
      =====
Fun article. I would add 2 influences on the Superman character. 
First is Philip Wylie, a pulp bard who created a proto-Superman in his 1930 novel Gladiator, whose creation discovered his power was not enough to change capitalist social relations. 
The other was Walt Disney, who saw his creation Mickey Mouse gain universal appeal, which led him to increasingly homogenize the beloved rodent. 
When superheroes temporarily fell out of favor after WW2, the owners of Superman took the same route.
Ethan Young
Posted on Portside's Facebook page
      =====
Here is a similar piece published by Rutgers LEARN "Pop Culture and Class Conflict in the Marvel Cinematic Universe" by Steven Manicastri
Djar Horn
Posted on Portside's Facebook page
New McCarthyism   --  cartoon by Adam Zyglis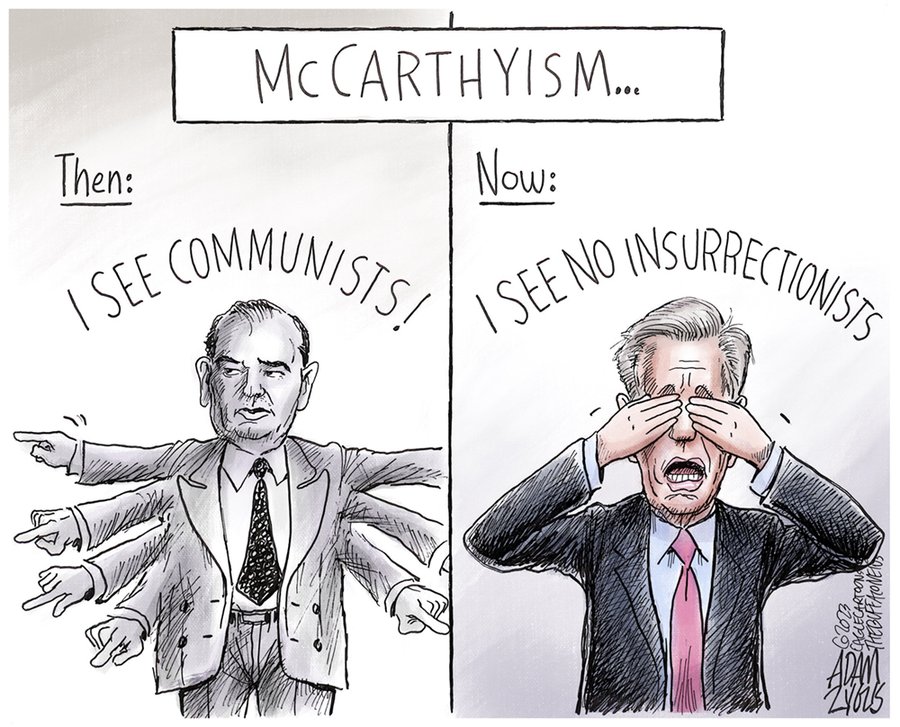 Adam Zyglis
January 18, 2023
The Buffalo News
Re: Barbara Kingsolver – Making the Invisible, Visible
(posting on Portside Culture)
 
I just read "Unsheltered" by Barbara Kingsolver and do recommend it.
Ellen Broms
Posted on Portside's Facebook page
      =====
Kingsolver really is a treasure. 
I have often wondered what paths lead to positive change and the opening paragraph of the review shows one of the ways: Empathy
Obviously the title of the review recognizes this and it is impossible to read Kingsolver and not feel for her characters.  In a country that always blames the individual  first for any woes that befall them, it is refreshing to read stories that show how over arching systems influence/dictate our lives.
One of my favorite Kingsolver books is her first (?), "Holding the line, women in the great Arizona mine strike of 1983" The women in it, initially  marginalized, show their combined actions have power and that power even transcends the strike.
Cap'n Steve & Admiral Duffy 
      =====
One of my favorite authors!
Gina Klein
Posted on Portside's Facebook page
      =====
All of her work is extraordinary.
Randy Barnhart
Posted on Portside's Facebook page
      =====
One of my favorite authors of all time. I often read her books more than once. Demon Copperhead was my second favorite books - I read a 100+ a year.
Cynthia Towle
Posted on Portside's Facebook page
Democracy at Risk in Brazil! — Poster of the Week (Center for the Study of Political Graphics)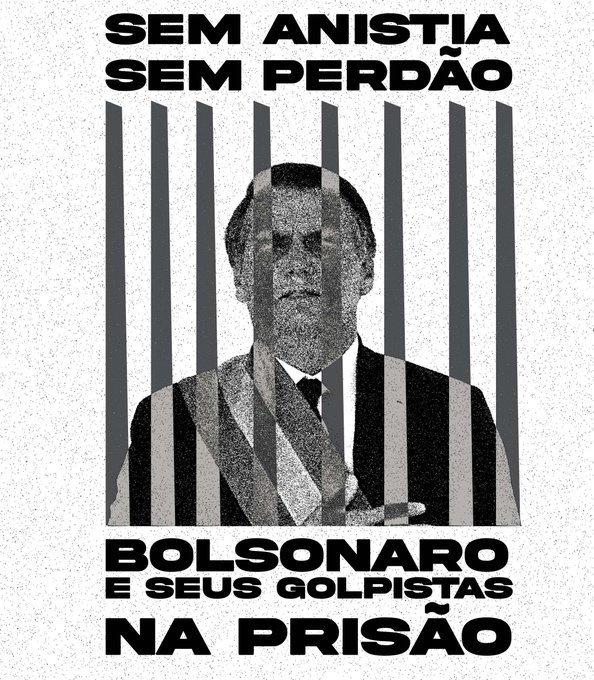 Sem Anistia
Gabriela Tornai
Digital Print, 2023
Brazil
Translation:
 "No Amnesty
No Forgiveness
Bolsonaro
and his scammers 
in Prison"
On Sunday, hundreds of far-right supporters of Brazil's ex-president Jair Bolsonaro stormed the capital Brasília in a violent, January 6th-like protest of the newly elected president Luiz Inacio "Lula" da Silva. Their ultimate goal was to trigger a military intervention and remove the left-wing Lula from office. Nearly 1,500 people were arrested for destruction and vandalism. 
Lula, and many others, blame Bolsonaro for instigating the violent election deniers. Bolsonaro offered a half-hearted condemnation of the rioters for their actions, but defended their right to protest. Bolsonaro may be absolved from any criminal charges because he fled the country to avoid participating in the transition of presidential power. 
Following the insurrection, counter-protests have erupted around Brazil demanding the arrest and persecution of the far-right rioters, and in defense of the election results. 
Since Bolsonaro fled to Florida, President Biden has been criticized, including by the U.S. Representative Joaquin Castro (D-Texas), who stated "The United States Should not be a refugee for this authoritarian who has inspired domestic terrorism in Brazil. He should be sent back to Brazil." (Reuters, 2023) 
Bolsonaro is still in Florida, home of many right-wing exiles from Latin America — and many home-grown election deniers.
Resources
Center for the Study of Political Graphics
3916 Sepulveda Blvd
Suite 103
Culver City, CA 90230
Teach-in about the Privatization of Medicare Care Over Cost Campaign - January 21 (College of Complexes)
https://us02web.zoom.us/j/81216467150
House Republicans intend to seek cuts to entitlement programs like Social Security and Medicare with their new majority in the 118th Congress.
Saturday Jan 21st at 5:00 PM CT
College of Complexes Jane Addams Senior Caucus (JASC)
JASC says "We will be talking about Medicare Advantage and ACO-Reach and the risks of rampant privatization in our health care system! We will also be sharing the details of JASC's new campaign, Care Over Cost, and how we can support folks who have been denied claims through private insurance or Medicare Advantage."
To Join the Zoom Meeting
https://us02web.zoom.us/j/81216467150
Medicare REACH is now live—how should we respond? - Webinar: Exposing the profiteers behind Medicare REACH - January 26 (Physicians for a National Health Program)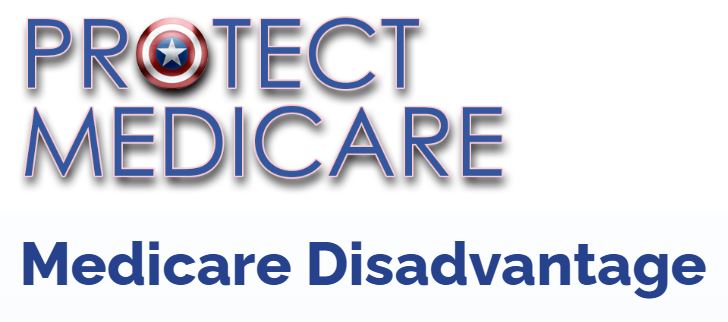 As the calendar turned to 2023, the Biden administration made it official: ACO REACH is now officially up and running, and commercial insurance companies (as well as other profit-driven entities) are being allowed to "manage" the care of millions of Americans who signed up for Traditional Medicare.
How can we respond to this troubling development? Please join us on Thursday, Jan. 26 at 8:00 p.m. Central / 9:00 p.m. Eastern to learn how YOU can push back against this transparent takeover of Traditional Medicare.
Webinar: Exposing the profiteers behind Medicare REACH
We are deeply concerned that many of the same commercial insurance companies that have proven to be untrustworthy administrators of the Medicare Advantage program have been allowed to participate in REACH. These "bad actors" have a documented history of harming patients or taxpayers, as well as a business model that financially rewards them for denying care. Their inclusion in REACH demonstrates that the program is fundamentally flawed, and should be cancelled now ... before it's too late.
Please RSVP today, and make a plan to join us on Jan. 26 as we continue our fight against profiteering in Medicare.
Tune in to our Jan. 26 webinar to learn who the Biden administration has allowed into REACH; how the Protect Medicare coalition is responding to the launch of the program; and how YOU can stand up to these profiteers and save Medicare for future generations.
Jan 26, 2023 08:00 PM in Central Time (US and Canada)
Physicians for a National Health Program
29 E Madison Street
Ste 1412
Chicago, Illinois 60602
312-782-6006
info@pnhp.org