https://portside.org/2021-09-23/tidbits-sept-23-2021-reader-comments-occupy-wall-street-lessons-joe-manchin-fossil-fuels
Author:
Date of source:
Portside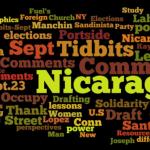 Resources:
Announcements:
Re: Occupy Wall Street at 10: What It Taught Us, and Why It Mattered
It basically started the wave of activism that revived the left—and taught people to get serious about power.
Jose Luis Medina
Posted on Portside's Facebook page
Re: The War on Terror Was Corrupt From the Start
a rare admission from the NYT
Paul Buhle
Posted on Portside's Facebook page
The U.S._Border_Patrol  --  cartoon by Lalo Alcaraz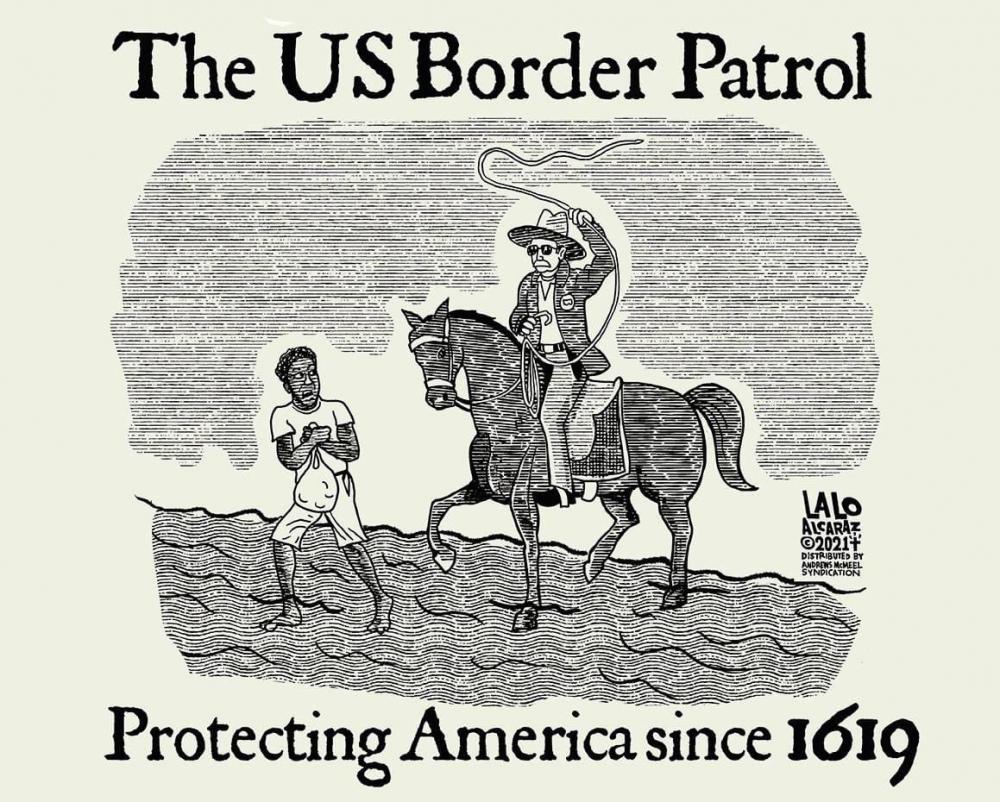 The US Border Patrol's slogan is "Honor First," but I think I have a more accurate one. Please share #laloalcaraz cartoons
Lalo Alcaraz
September 22, 2021
#laloalcaraz cartoons
I'm a Teacher in America  --  Time Magazine cover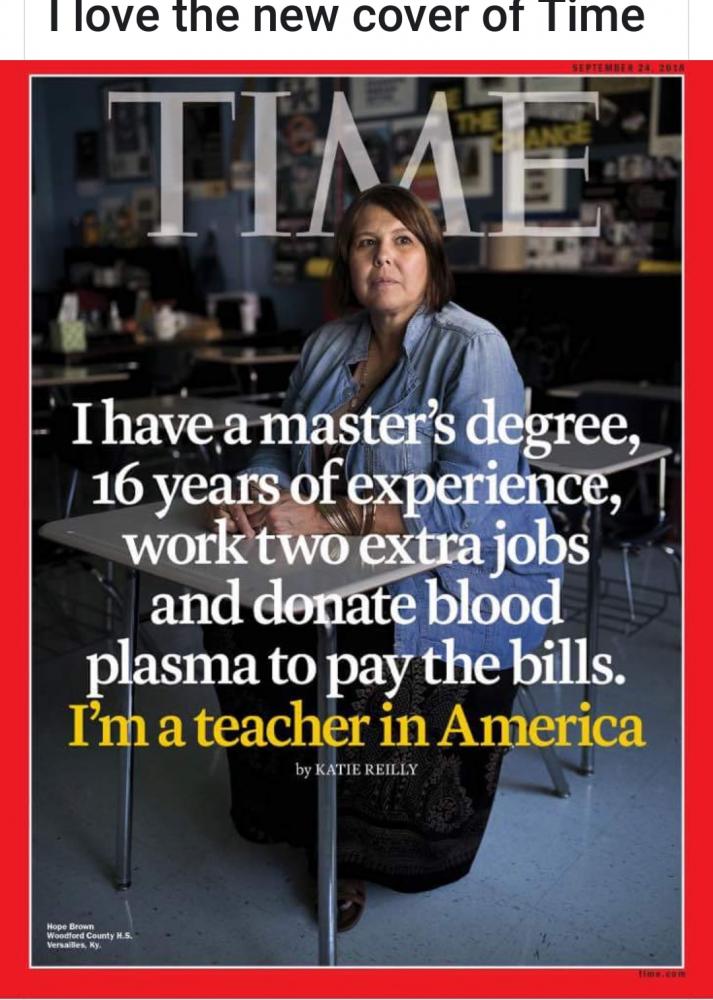 Re: Striking Cookie Workers Refuse to Crumble
#ToughCookies Solidarity!
Jason Oringer
Posted on Portside's Facebook page
      =====
Now is the time for workers to unite! Every employer in every industry is trying to hire right now! Labor holds all the keys to the kingdom, if they will only unite!
Roger Ellis
Posted on Portside's Facebook page
      =====
The $ disparity is obscene; the callousness of the remote work from home management towards the in-person employees????
Florence Punch
Posted on Portside's Facebook page
Re: The Future of Labor Is Growing in South Dakota
(posting on Portside Labor)
It looks like we have somebody to keep an eye on.  Between S Dakota and Vermont, is there something bubbling in state labor federations?
Jim Williams
Tacoma DSA
Re: This Powerful Democrat Linked to Fossil Fuels Will Craft the U.S. Climate Plan
This guy has way too much power and leverage. He is very connected to the extractive industries. How can his power be erased or at least neutralized?
Ken Roseman
Posted on Portside's Facebook page
      =====
he is only powerful because they are too weak to dump or circumvent the filibuster, which McConnell does with as much effort as ordering his lunch. He stopped a Supreme Court nomination and then shoved 3 of them through, trampling on every rule, norm and order. He understood and used the power of his majority position. DEMS - JUST DO IT!
Judith Halprin
Posted on Portside's Facebook page
      =====
He's not a dem. Nor is he a moderate.
Marlene D McArthur
Posted on Portside's Facebook page
      =====
He's one of the main reasons why the Democratic Party in West Virginia went from the majority party holding all the statewide elected offices and majorities in the WV legislature to the minority party with only one statewide elected office - his - and the Republicans holding super majorities in the WV legislature. He's a plague on the Democratic Party.
John Thompson
Posted on Portside's Facebook page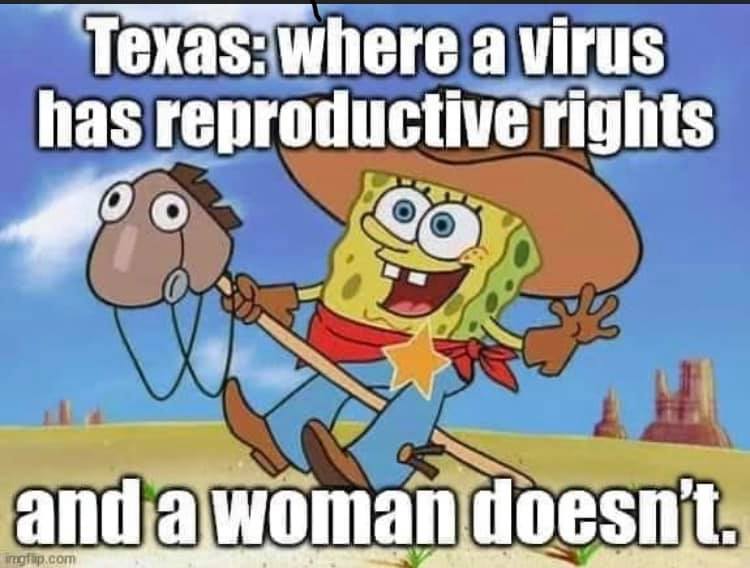 Re: Don't Judge a District by Its Shape
And what of Packing   Yes have 80% minority districts seems to be good from a representation view BUT if all the Red districts are at 55% then having 80+% districts allow for the added imbalance of representation that we have today
Tom Spellman
Dr. Christian Taliban  --  cartoon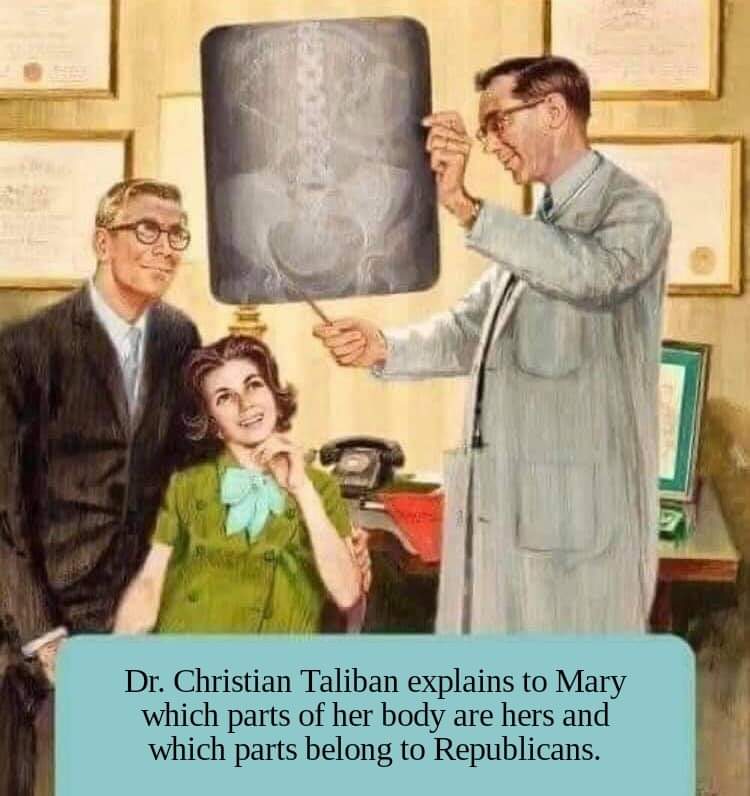 Re: German Elections: Who With Whom Elections
Norway going left is nice, but much more important is the question "why has the German Linke Party been in steady decline despite economic conditions that should be to their advantage"? The Linke vote has declined by half and if this continues they won't even make it into the national parliament soon. And why are they loosing voters mainly to the far right AfD? These are very disturbing developments and maybe Victor Grossman or another German leftist could enlighten us.
      =====
Grossman is excellent as usual, especially on elucidating the current election campaign--though he understates the desperate red baiting of the CDU in recent days. But what I would like from him or someone else is a thoroughgoing analysis of why The Left Party has lost so much support in a period when its platform should be generating widespread support. I watch the German TV news and read the German newspapers and I really don't understand why The Left hasn't been able to increase its support base instead of loosing so much of it.
Stan Nadel
Re: Lessons From 50 Years Covering Foreign Policy
Thank you, Conn Hallinan, for your good sense and the great summary of lessons we all should take to heart!
Judy Atkins
Posted on Portside's Facebook page
      =====
Thank you for your work.  Much appreciated.  And good luck on your coming projects.  Of course, the elite will continue to pursue its interests, impervious to appeals to morality or even common sense. And you are right that the people will have the last word.  But that word has to be tackling the fundamental task -- getting rid of a system that is inherently misanthropic and ever more crisis-ridden.
Joseph G. Kaye
Re: Expanding the Military Draft Is Not Feminism. Abolishing Draft Registration Is.
Nope. Drafting women and men is not only fair – but necessary. A voluntary military means the poor and oppressed fight our wars, while the children of wealthy and middle class get out of serving.
That's not only wrong in itself, but it also makes opposition to war far less likely as desperate working class and poor folk see the military as a way to get training and out of joblessness (realistic or not) and the wealthy, left unthreatened, are far less likely to act. The Vietnam war was opposed vigorously as many middle and upper class men were drafted. But Iraq? Afghanistan? Barely a peep in comparison.  Hold all of us accountable or none of us.
Jeanne Lenzer
Re: Global Left Midweek - Indigenous World
Thank you, Portside, https://portside.org/2021-09-22/global-left-midweek-indigenous-world for these important stories. 
Kipp Dawson
Posted on Portside's Facebook page
Poster of the Week — Who's the illegal alien Pilgrim? (Center for the Study of Political Graphics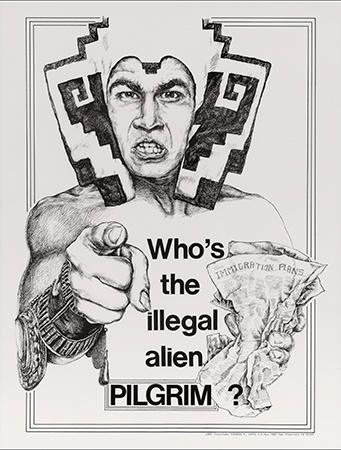 Many posters use the slogan "No Human Being is Illegal," and by showing isolation or family separation they intend to evoke compassion. In contrast, Yolanda Lopez challenged authority. The Aztec crushes immigration papers and demands, "Who's the illegal alien, Pilgrim?" The tone has changed, and her poster reminds viewers that the Europeans arrived without the permission of the Indigenous peoples. She appropriated the pointing finger and frontal stare from James Montgomery Flagg's famous World War I recruiting poster "Uncle Sam Wants You," and the connection between the 1917 poster and Lopez's is as striking in its contrast as it is ironic in its implications.
In 1990, CSPG produced "Courageous Voices: Posters on Racism, Sexism & Human Rights," and included this poster. The exhibition opened at Rancho Santiago College Art Gallery in Santa Ana, and the Los Angeles Times called it one of the year's ten best exhibitions in a non-profit gallery. The exhibition subsequently traveled to 14 venues throughout Southern California and across the US, including Arizona, Colorado, Idaho, New Jersey, and Pennsylvania.
In 1996, when it was exhibited in UCLA, a high school class came and spread throughout the gallery. A group of Latinx girls had gathered around this poster and I overheard them talking about how cool it was to have posters dealing with current events. Two years earlier, California voters had passed Proposition 187, which denied access to basic services such as education and healthcare to the undocumented. Although ultimately declared unconstitutional in 1998, the court battle was still taking place in 1996. 
I brought their attention to the date. The drawing and first poster was made in 1978—before most of them were born. The poster on display was printed in 1981, and it was reissued in 1994 in response to Proposition 187. The fight for immigrant rights had been going on for generations, and was one of the ongoing battles for justice addressed by "Courageous Voices."
Yolanda Lopez (1942-2021) died this month. Her art and activism were inseparable. A granddaughter of Mexican immigrants, her art intersected and augmented the Civil Rights, Chicana/o and Women's movements. Her most controversial works subverted the traditional image of the "Virgen de Guadalupe" into pre-Columbian goddesses and modern liberated women. 
Yolanda Lopez ¡Presente!
– Carol A. Wells
Founder and Executive Director
Center for the Study of Political Graphics
Resources:
Center for the Study of Political Graphics
3916 Sepulveda Blvd, Suite 103
Culver City, CA 90230
A Community and Popular Mass in Solidarity with Nicaragua with H.E. Denis Moncada, Nicaraguan Foreign Affairs Minister - September 26 (The Permanent Mission of Nicaragua to the United Nations, la Iglesia Santa Cruz - Holyrood Church, the Alliance for Global Justice - Nicaragua Network)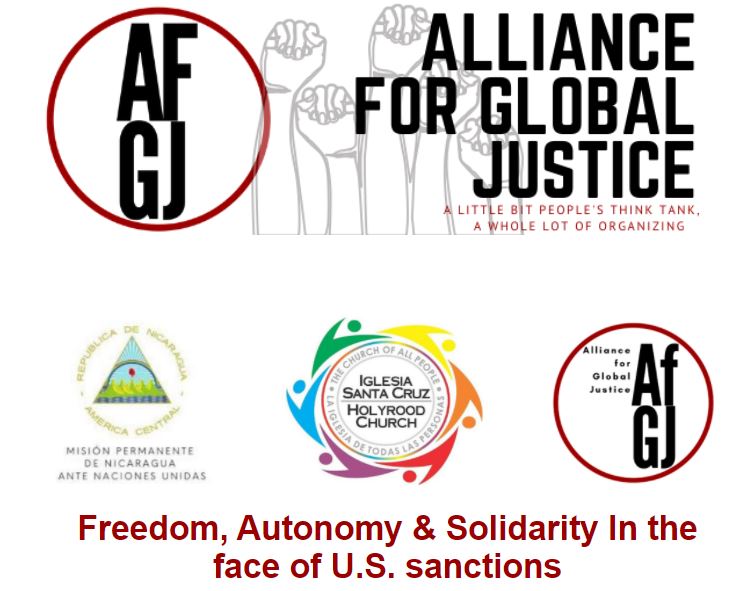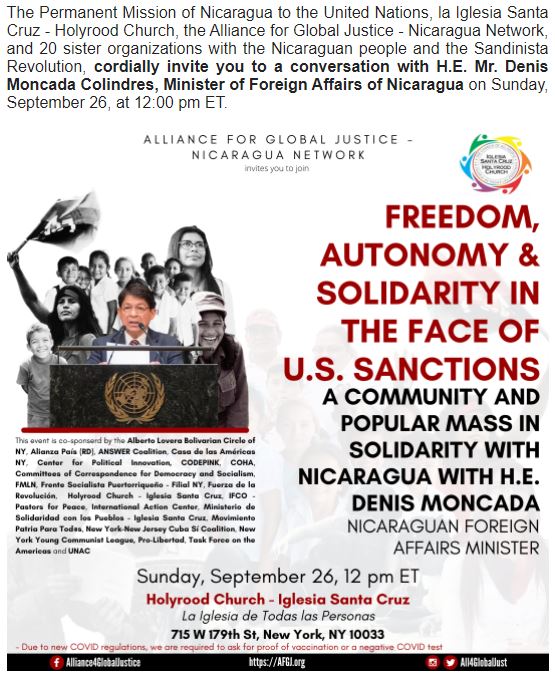 During this Community and Popular Mass in Solidarity with Nicaragua, officiated by pastor Luis Barrios, we invite you to hear from the Minister about the current situation in Nicaragua in light of the November presidential elections, the Sandinista strategy to protect the country's sovereignty in the face of sanctions imposed by the U.S. and its allies, and the importance of international solidarity at the current juncture. 
This is a personalized invitation. We kindly ask you to confirm your attendance as soon as possible on the site https://bit.ly/nousimperialism
Events Schedule:
12:00 pm - 1:30 pm Solidarity Mass
2:00 pm - 4:00 pm Conversation with Mr. Moncada
We extend our gratitude for your attention. We look forward to your presence at this key event for the efforts in defense of the Sandinista Revolution. Please receive our cordial greetings and we remain attentive to any communication from you.
Fraternally yours,
The Permanent Mission of Nicaragua to the United Nations, la Iglesia Santa Cruz - Holyrood Church, the Alliance for Global Justice - Nicaragua Network
In partnership with
Alberto Lovera Bolivarian Circle of NY, Alianza País (RD), ANSWER Coalition, Casa de las Américas NY, Center for Political Innovation, CODEPINK, COHA, Committees of Correspondence for Democracy and Socialism, FMLN, Frente Socialista Puertorriqueño - Filial NY, Fuerza de la Revolución, Holyrood Church - Iglesia Santa Cruz, IFCO - Pastors for Peace, International Action Center, Ministerio de Solidaridad con los Pueblos - Iglesia Santa Cruz, Movimiento Patria Para Tod@s, New York-New Jersey Cuba Sí Coalition, New York Young Communist League, Pro-Libertad, Task Force on the Americas y UNAC 
The Nicaraguan Crisis: A Left Perspective - October 7 (NACLA)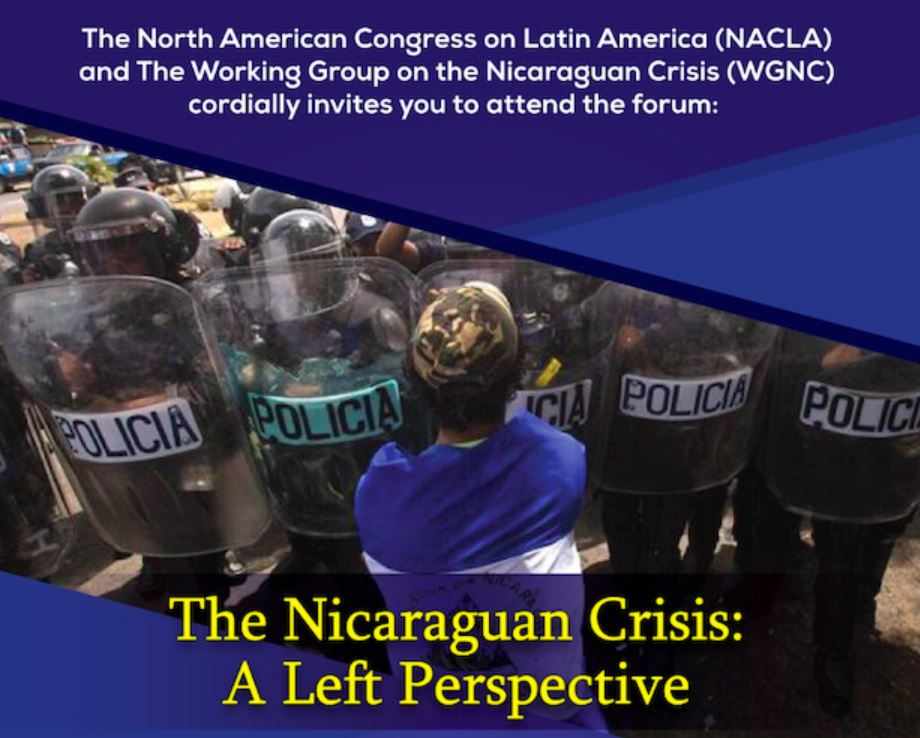 The crisis in Nicaragua has divided the Left in the United States and throughout the Americas. Significant sectors of this international Left claim that President Daniel Ortega and Vice President Rosario Murillo represents a leftist project for Nicaragua that should be defended, and that the United States is trying to overthrow the government. This event aims to address those claims from an explicitly leftist perspective.
WHEN: October 7, 2021, 8:00pm-9:30pm EDT
WHERE: Register to receive a Zoom link. Free and open to the public.
FEATURED SPEAKER
Luis Carrión is a former member of the National Directorate of the Sandinista National Liberation Front (FSLN) and leader of the UNAMOS political party (formerly the Sandinista Renovation Movement).
DISCUSSANTS
Margaret Randall is a feminist poet with a long history of social activism in Mexico, Cuba, and Nicaragua, as well as the United States.
Leonor Zúñiga is a prominent Nicaraguan sociologist and documentary filmmaker.
INTRODUCTORY REMARKS
William I. Robinson is a member of the Working Group on the Nicaraguan Crisis (WGNC) and Distinguished Professor of Sociology at the University of California, Santa Barbara.
HOST AND MODERATOR
Alejandro Velasco is executive editor of the NACLA Report on the Americas and professor of history at New York University.
RSVP required. Register to receive a Zoom link.
c/o NYU CLACS
53 WASHINGTON SQ. SOUTH FL. 4W
NEW YORK, NY 10012 | TEL: (212) 992-6965