https://portside.org/2022-06-23/tidbits-june-23-2022-reader-comments-sheroes-ruby-freeman-and-shaye-freeman-ross-medical
Author:
Date of source:
Portside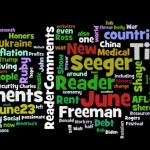 Resources:
Sheroes of Democracy - Miss Ruby and Shaye Moss
Ruby Freeman and Shaye Freeman Ross, former Fulton County, Georgia election workers targeted by Donald Trump and Rudy Giuliani.
Re: Uvalde Reveals Hollywood's Deeply Flawed Take On the Police
 
The murder of George Floyd fueled the largest demonstrations for justice, liberation, and transformative policy change in American history. We are now living through a period of backlash to that moment. Juneteenth calls us to the work that remains.
Kentucky Alliance Against Racist and Political Repression
Posted on Portside's Facebook page
Demographics  --  cartoon by Rob Rogers
Rob Rogers
June 22, 2022
robrogers.com
Re: How the US Could Lose the New Cold War
For two decades after the fall of the Iron Curtain, the U.S. was clearly number one. But then came disastrously misguided wars in the Middle East, the 2008 financial crash, rising inequality, the opioid epidemic, and other crises that seemed to cast doubt on the superiority of America's economic model. 

Moreover, between Donald Trump's election, the attempted coup at the U.S. Capitol, numerous mass shootings, a Republican Party bent on voter suppression, and the rise of conspiracy cults like QAnon, there is more than enough evidence to suggest that some aspects of American political and social life have become deeply pathological.

Of course, America does not want to be dethroned. But it is simply inevitable that China will outstrip the U.S. economically, regardless of what official indicator one uses. Not only is its population four times larger than America's; its economy also has been growing three times faster for many years (indeed, it already surpassed the U.S. in purchasing-power-parity terms back in 2015).

While China has not done anything to declare itself as a strategic threat to America, the writing is on the wall. In Washington, there is a bipartisan consensus that China could pose a strategic threat, and that the least the U.S. should do to mitigate the risk is to stop helping the Chinese economy grow. According to this view, preemptive action is warranted, even if it means violating the World Trade Organization rules that the U.S. itself did so much to write and promote.

This front in the new cold war opened well before Russia invaded Ukraine. And senior U.S. officials have since warned that the war must not divert attention from the real long-term threat: China. Given that Russia's economy is around the same size as Spain's, its "no limits" partnership with China hardly seems to matter economically (though its willingness to engage in disruptive activities around the world could prove useful to its larger southern neighbor).

But a country at "war" needs a strategy, and the U.S. cannot win a new great-power contest by itself; it needs friends. Its natural allies are Europe and the other developed democracies around the world. But Trump did everything he could to alienate those countries, and the Republicans—still wholly beholden to him—have provided ample reason to question whether the U.S. is a reliable partner. Moreover, the U.S. also must win the hearts and minds of billions of people in the world's developing countries and emerging markets—not just to have numbers on its side, but also to secure access to critical resources.

In seeking the world's favor, the U.S. will have to make up a lot of lost ground. Its long history of exploiting other countries does not help, and nor does its deeply embedded racism—a force that Trump expertly and cynically channels. Most recently, U.S. policymakers contributed to global "vaccine apartheid," whereby rich countries got all the shots they needed while people in poorer countries were left to their fates. Meanwhile, America's new cold war opponents have made their vaccines readily available to others at or below cost, while also helping countries develop their own vaccine-production facilities.

The credibility gap is even wider when it comes to climate change, which disproportionately affects those in the Global South who have the least ability to cope. While major emerging markets have become the leading sources of greenhouse-gas emissions today, U.S. cumulative emissions are still the largest by far. Developed countries continue to add to them, and, worse, have not even delivered on their meager promises to help poor countries manage the effects of the climate crisis that the rich world caused. Instead, U.S. banks contribute to looming debt crises in many countries, often revealing a depraved indifference to the suffering that results.
David Raun
Posted on Portside's Facebook page
Re: John Eastman Spills the Deets on His Pal Ginni
 
The sooner we are rid of him the better.
Dean Bergman
Posted on Portside's Facebook page
Re: Sick and Struggling To Pay, 100 Million People in the U.S. Live With Medical Debt
 
Liquidate the health-care industrial complex.
Eleanor Roosevelt
Posted on Portside's Facebook page
      =====
This is an excellent analysis of the devastating impact of the relentless greed of the health care industry. A compelling argument for Medicare for All.
Rachelle Kivanoski
Posted on Portside's Facebook page
How to Arm Teachers   --  cartoon by Walt Handelsman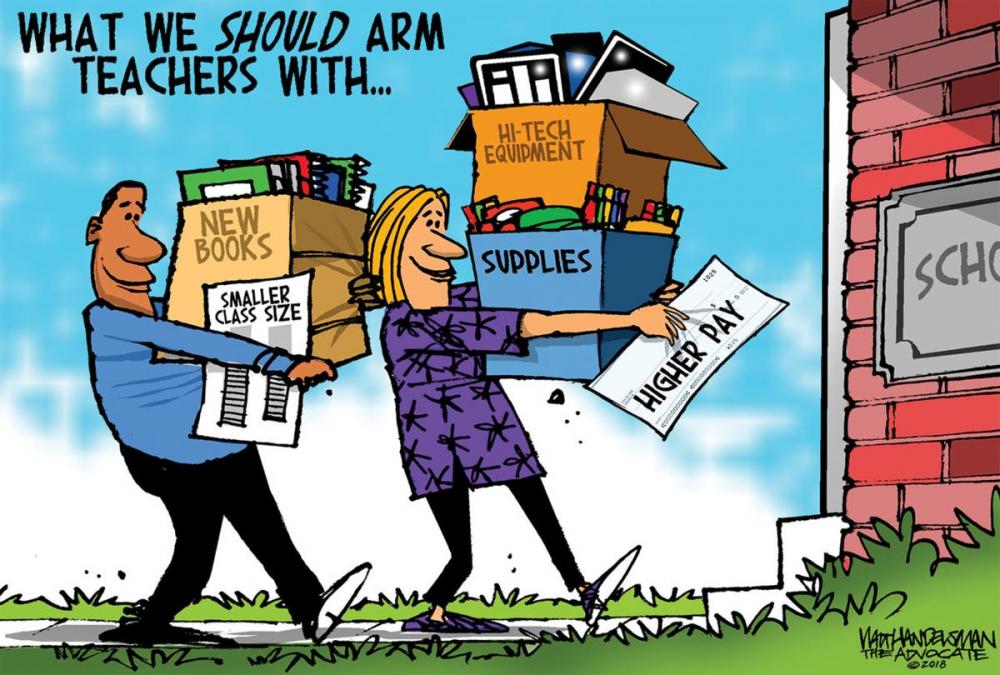 Walt Handelsman
March 3, 2018
The Advocate (Baton Rouge)
Re: Skyrocketing Rent Is Driving Inflation
 
The rent is too damn high. Most of us are not earning enough to pay it. Eric Adams' Rent Guidelines Board endorsed increases not related at all to cost increases. Adams supports rent increases because (says he) he is concerned about "mom & pop" landlords but the big winners are his real estate contributors. Brad Lander [New York City Comptroller] explains. Try his statement: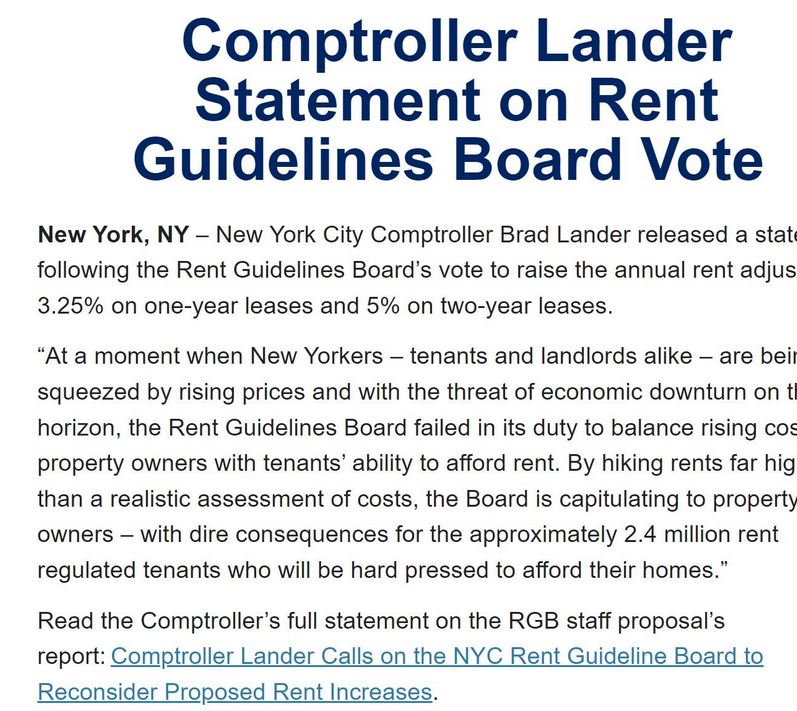 Read full background statement here
Daniel Millstone
Posted on Portside's Facebook page
Teaching About Juneteenth  --  Trevor Noah on The Daily Show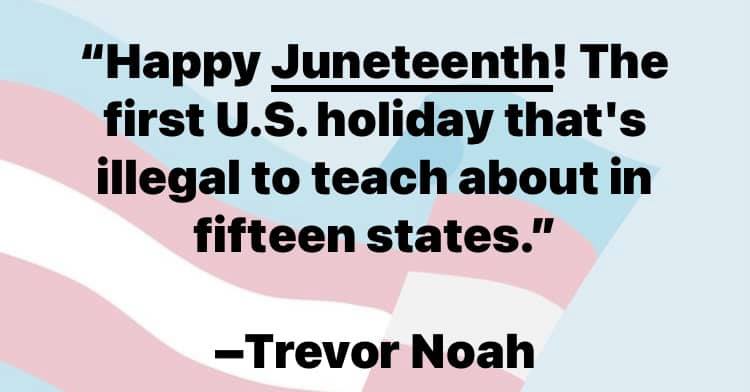 Trevor Noah
June 19, 2021
The Daily Show
Re: Joe Biden Has Picked a Longtime Social Security Privatizer To Oversee Social Security
 
well it is a seat reserved for a Republican, so how much wiggle room did Biden have?
Stan Nadel
Re: AFL-CIO Unveils Plan To Grow but Some Union Leaders Underwhelmed
 
So the leadership of the AFofL-CIO is hoping to reverse their decline and grow one percent annually for the next ten years. It's a very modest goal, which we have no reason, at present, to believe will be realized.
Jay Mazur
Posted on Portside's Facebook page
      =====
Look around you Liz!!! a million in TEN years? Incremental change again! The nation might not even exist in ten years.
Jacq Bailey
Posted on Portside's Facebook page
      =====
I feel an urge to check what John Sweeney said about organizing goals in 1995....leaving Amazon and Starbucks workers out of the convention because they are not in an Affiliate reflects AFLCIO longstanding narrowness.
Marilyn Albert
Posted on Portside's Facebook page
      =====
View this plan as the glass half full or half empty. I prefer to see it as half full.
Marshall Blake
Posted on Portside's Facebook page
      =====
Who will lead the "Center for Transformational Organizing?" Will they be agents of transformation or conciliators with bureaucracy? Will the bureaucracy listen to them if they are truly transformational, including taking down jurisdictional barriers?
Len Shindel
Posted on Portside's Facebook page
      =====
As if the style of organizing were the problem. Labor law is the obvious problem. In this society, you have to organize Starbucks one store at a time! Mr. Moneybags is giggling his backside off at that one.
Michael Dawson
Posted on Portside's Facebook page
Re: Man Bites Dog: Mega-Corporation Says It's OK With Its Workers Unionizing
 
Hard to believe but if it's true that would be great for one of our Washington State Powerhouses to do the right thing and not undermine their Workers Right to Organize free of intimidation!
Jeff Engels
Posted on Portside's Facebook page
Re: An American History of the Socialist Idea
 
In the 1870's at a joint session of Congress they debated whether the U.S. should go capitalist or socialist.
Aaron Libson
Re: Why Russian Intellectuals Are Hardening Support for War in Ukraine
 
This is such contorted logic, but indicative of how effective the pro-Putin policy propaganda actually is.  For those who now fear that the US is using Ukraine as a vehicle for destroying the Russian state, it was Russia that attacked Ukraine in the first place, and yet vast millions in Russia seem completely devoid of any of this.
They really believe the narrative that this is a "rescue" humanitarian mission to liberate Ukraine from a Nazi regime, and that the Nazi regime is now being fueled by the US and NATO to destroy Russia.  Not even George Orwell could dream up something this bizarre.
Charles
Sebastopol, CA
Re: DSA Debates Show Growing Pains
 
I have often found liberal cancel culture to be hostile to actual left progressive principles. So their candidate supported privatizing charter schools, but because they were of color, anyone who criticized was attacked and insinuated as a racist. Interesting article raises the question of what are DSA core principles or is it simply a big tent organization of people who call themselves socialist?
Tom McCarthy
Posted on Portside's Facebook page
Re: HBO's New Documentary Is About the Early 1970s, but It Couldn't Be More Timely
(posting on Portside Culture)
 
I have seen The Janes, an excellent documentary.
In the 60s, I lived in NYC and was part of a small group that ferried women to Pennsylvania for illegal abortions. The abortionist was a medical doctor who believed in the right of women to choose and have a safe, medical abortion. Unlike the Janes, we were not well organized but just a few people, including men, who sporadically provided transportation and occasionally funds.
Jo Oppenheimer
Posted on Portside's Facebook page
      =====
I just learned about this group through NPR. Fascinating.
Walli Ann Wisniewski
Posted on Portside's Facebook page
Re: I Tell My Son To Cover Himself in Someone Else's Blood
(posting on Portside Culture)
 
It is a sad world we live in when people for forces by their being to write these things.
The men who play with people lives should be the first ones to lose theirs.  But they never are.
Peace and NEGOTIATIONS AND DIPLOMACY!
Buzz Davis,
Vets for Peace in Tucson
New U.S. Postage Stamp Honors Pete Seeger - to be Released July 21 at Newport Folk Festival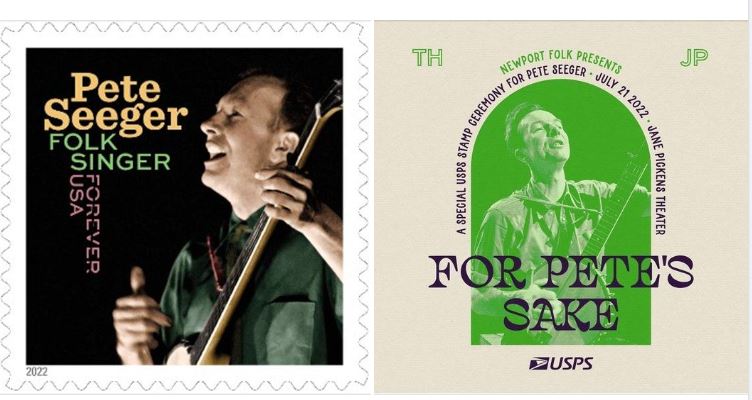 The new Pete Seeger Stamp will be officially unveiled on Thursday, July 21 with a special USPS stamp ceremony hosted by Newport Folk Festival at the Jane Pickens Film and Event Center in Newport, Rhode Island.
The 10th stamp in the Music Icons series honors Pete Seeger (1919-2014), a champion of traditional music and its power to inspire activism. Pete Seeger's clear tenor voice, iconic banjo and enormous charisma transformed concerts into sing-alongs.
The stamp art features a color-tinted black-and-white photograph of Pete singing and playing his banjo in the early 1960s, by Dan Seeger, Pete's son. 
Pete joins Lydia Mendoza, Johnny Cash, Ray Charles, Jimi Hendrix, Janis Joplin, Elvis Presley, Sarah Vaughan, John Lennon, and Marvin Gaye in the Music Icons Series.
In celebration of this well-deserved honor, the following video features Pete, at age 87, sharing some of his most beloved folk classics and his views on hope, passionate activism, the importance of thinking for oneself, and how music can unite us all.
Click the link below to experience Pete Seeger and the power of song.
Pete Seeger - A Performance of His Most Beloved Folk Classics
Here, at age 87, Pete Seeger shows us he's still, as Moses puts it, "agitating, and active as all get out." Between performances of his work, including passionate renditions of "Turn, Turn, Turn" and "We Shall Overcome" (both of which have impressive and uplifting audience accompaniment), Seeger comments on his ideas for the future, his views on hope, passionate activism, the importance of thinking for oneself, and how music can unite us all. when he shared his views on hope, and some of his most beloved folk classics.