https://portside.org/2020-03-19/tidbits-mar-19-2020-reader-comments-coronavirus-updates-resources-workers-risk-and
Author:
Date of source:
Portside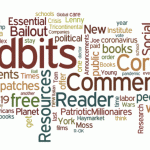 Resources:
Here Are the 8 Senators Who Voted Against the Coronavirus Relief Package on Wednesday
 
To which party do you think they belong?
By Charles P. Pierce
March 18, 2020
Esquire
 
Presented without comment: the eight senators who voted against the coronavirus relief package on Wednesday.
Marsha Blackburn (R-TN); Jim Inhofe (R-OK); James Lankford (R-OK); Mike Lee (R-UT); Rand Paul (R-KY); Ben Sasse (R-NE); Tim Scott (R-SC), and Ron Johnson (R-WI).
Also presented without comment: Sasse and Inhofe will run for re-election this fall.
Re: The Coronavirus and the Extraordinary Decisions Facing Italian Doctors
 
Those life and death decisions should not be decided by Physicians who took a Hippocratic Oath! No way! This has a Kind of Nazi tone to it which I find very disturbing. I don't know Italian Law, but if there is a DNR clause, or a medical proxy representative, I would assume even after dire circumstances, they would be consulted before a physician decides if someone can have the "plug pulled " because they are older or sicker or whatever! This is completely unethical and has Nazi overtones! It's wrong and should never happen!!!
Laura Owen
Posted on Portside's Facebook page
     =====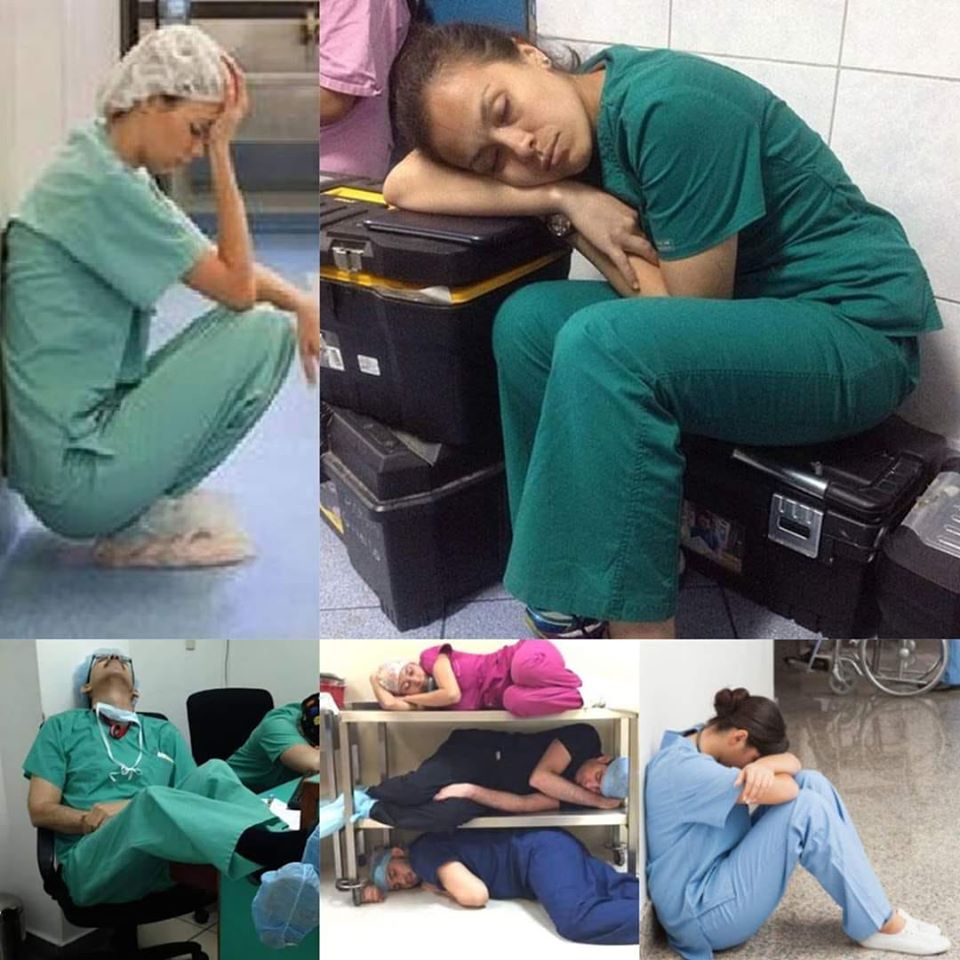 =====
Called triage. did you think that meant nothing more than the intake person in your hospital emergency room taking your "vitals" to pass you along for ever ready care in a privileged corner of the world you thought you occupy?
Judith Halprin
Posted on Portside's Facebook page
     =====
So if you were a doctor what would you do? I agree it's horrifying but I don't hear the alternatives. These are battlefield decisions. And unlike ordinary triage the health of providers is also on the line.
Suzanne Crowell
Posted on Portside's Facebook page
     =====
Here we are folks. End of Life Choices.
Gina Klein
Posted on Portside's Facebook page
     =====
It's like battlefield triage in a very strange war. I was out before dawn walking the dog. There was a woman walking fast singing a hymn very loudly. There are so many new realities to absorb. Stay kind..
Sonia Collins
Posted on Portside's Facebook page
     =====
Once again only white people matter to Portside editors. Why not publish something on the coronavirus from Xinhua, Global Times, China Daily, or People`s daily? This Lancet article mentions the brave doctor in Wuhan. What it does not mention is the chronology by which we here in the city were informed, or the fact that the late doctor was a CPC member and subject to party discipline.
Steve in Wuhan
Alert: Virtual Coronavirus Training Available
 
Does your workplace need training to protect against COVID-19?
NYCOSH is available to conduct virtual trainings for unions, workers' centers, community organizations, employers, and workplaces throughout New York State to educate and inform on best practices. The trainings will also be a space for workers to strategize on how to improve preparedness in their facilities and to keep New York's workforce safe.
Contact us today at lara@nycosh.org to schedule your free training today.
Visit Our Website
Contact us at 212-227-6440
New York Committee for Occupational Safety & Health
50 Broadway, 28th Floor
New York, NY 10004
Essential Workers  meme from Patriotic Millionaires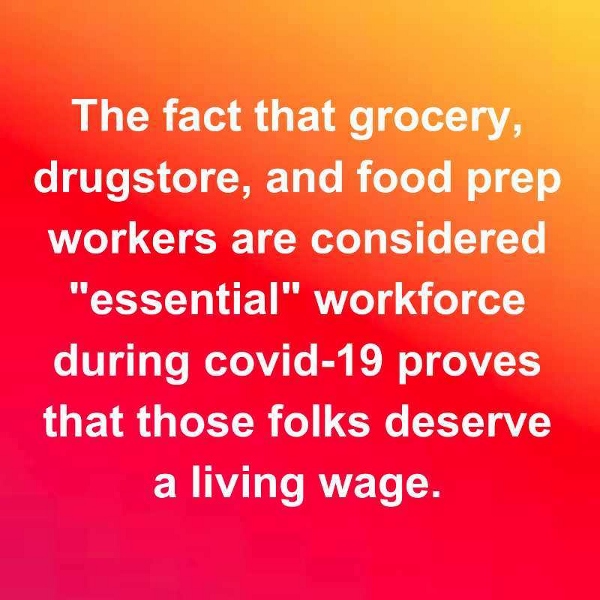 [Proud "traitors to their class," members of the Patriotic Millionaires are high-net worth Americans, business leaders, and investors who are united in their concern about the destabilizing concentration of wealth and power in America. The mission of The Patriotic Millionaires organization is to build a more stable, prosperous, and inclusive nation by promoting public policies based on the "first principles" of equal political representation, a guaranteed living wage for all working citizens, and a fair tax system:
1. All citizens should enjoy political power equal to that enjoyed by millionaires;
2. All citizens who work full time should be able to afford their basic needs;
3. Tax receipts from millionaires, billionaires and corporations should comprise a greater proportion of federal tax receipts.]
So-Called "Low-Skilled" Workers Now Are Essential - Patriotic Millionaires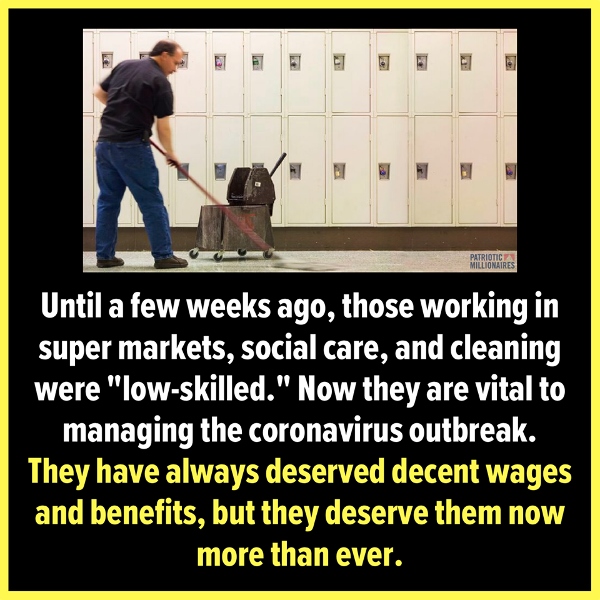 Re: US Airlines Pushing for Massive Bailout Gave $45bn to Shareholders in Five Years
 
Give big billionaire companies billions, on top of the trillions they were already given, to hoard and give families one thousand to spend. Great economics to fool Americans.
Eggie Grant
Posted on Portside's Facebook page
     =====
We were doing our fiduciary duty to our shareholders
Alex Howe
Posted on Portside's Facebook page
     =====
'We Know This Script': Naomi Klein Warns of 'Coronavirus Capitalism' in New Video Detailing Battle Before Us
"We know what Trump's plan is: a pandemic shock doctrine... But the end of this story hasn't been written yet."
Common Dreams
March 17, 2020
R. Dennis Olson
Posted on Portside's Facebook page
     =====
NO bailout!! Interest rates are rock bottom - let them borrow it.
Alex Gjerovski
Posted on Portside's Facebook page
     =====
Always the people with the most crying the first!!!
Lisa Forte
Posted on Portside's Facebook page
     =====
What happened to the moneys they "bailed" out of our pockets last year and the year before that and the year before that? They weren't saving for rainy days like the rest of us?
Murine Clarke
Posted on Portside's Facebook page
     =====
Venture capitalism needs tune up by Elizabeth Warren and AOC
Tom McCann
Posted on Portside's Facebook page
     =====
NOT ONE DIME
Mary Bang
Posted on Portside's Facebook page
     =====
These people are disgusting leeches. Shameless greed is their credo. Bailout citizens not for profit corporations . In fact, they should give back their wealth to employees.
Jose Felipe Gonzalez Pabon
Posted on Portside's Facebook page
The Rescue Plan  --  cartoon by Clay Bennett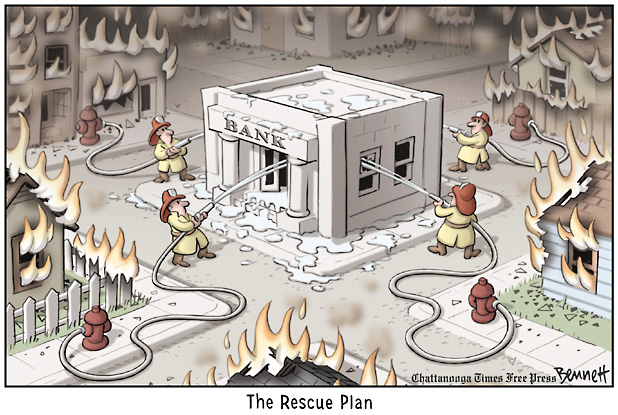 Clay Bennett
September 24, 2008
Chattanooga Times Free Press
Re: Donald Trump Is Using the Coronavirus Crisis to Attack Social Security
 
The proposal to cut the payroll contribution rate would either undermine Social Security's financing or employ general revenue, both of which would set the stage for future demands to cut Social Security. And it likely would not be temporary.
James MacColl
Posted on Portside's Facebook page
Re: Global Left Midweek - Perspectives on Health Crisis
 
...important material from and about the international left in this weekly Portside feature. https://portside.org/2020-03-18/global-left-midweek-perspectives-health… As you can guess, the left has a lot to say about Covid-19. This is a lot to digest but if you explore it, you'll find much ground covered. This may be the last thing you want to read about in our shut-in period, but I call your attention in particular to the pieces by Sam Gindin and Panagiotis Sotiris.
Ethan Young
Posted on Portside's Facebook page
Re: There's a Giant Hole in Pelosi's Coronavirus Bill
 
No surprise! The fat cats get taken care of and the "little people" get f@#$%d :-( That's life in the good ole U.S.A.!
Kenneth Dalton
Posted on Portside's Facebook page
     =====
Capitulation to right wing Republicans is no way to fight a pandemic!
Leonard Polletta
Posted on Portside's Facebook page
     =====
a particularly stupid piece. you would what----not try to pass a bill, just yell about things? you are aware, i hope, that Ds have to negotiate w senate GOP to get a bill passed. whoever wrote this needs to pull head from ass...
Bruce Bostick
Posted on Portside's Facebook page
Re: What Keeps America from Getting Medicare for All
 
I think he gets to the bottom of the problem. Which is why rational discourse and appeals to class interest will not work; a direct confrontation with racism is needed.
Meredith Tax
Posted on Portside's Facebook page
Re: Dispatches From the Culture Wars - COVID-19 Dispatches
 
I showed the graphic to a friend who is a physician's assistant before I sent it out to lists I'm on and she said that it was incomplete--that it should have listed "sore throat" as a symptom of Covid 19 
Dave Grosser
Re: A More Perfect Union: Can Organized Labor Win in 2020?
(posting on Portside Labor)
 
Steven Greenhouse has a fairly good essay here asking why democrats don't support labor more and perhaps asking why labor doesn't support democrats more. Unmentioned here, at least so far as I read it, the Obama-Emanuel 2009 failure to engage with and support labor's effort to enact the employee free choice act when Democrats had a majority in Congress. He looks closely at the divisions between the HRC campaign and unions in the mid-west. In this, Greenhouse underestimates what I perceive to have been the active hostility of the HRC campaign to organized labor. Clinton and Obama, IMO, took the view that labor was not important to their political programs. Look for example at the Obama education policy and the education secretaries he assigned to carry it out. It was extremely hostile to teachers unions. More hostile than Trump and his servants? Maybe not but the contest is close.
Daniel Millstone
posting on Facebook
Re: Why So Few Young Americans Vote
 
I have another suggestion: the unethical fund-raising technique insults the young and the poor every day!
Many with whom I've had conversations, are so disgusted, that they are completely turned-off, and may not even vote.
Here's what's happening, and I can't get anyone to acknowledge this damaging and counter productive problem.
We do indeed have "The best Democracy that MONEY can buy!" And, how shameful! On all fund raising appeals, the DONATE BUTTON must be separate and VOLUNTARY from any inquiry or questionnaire that the receiver may fill out, and wish to send.
If there's NO donation....the answers go NO WHERE! What an insult! Our opinions are worth nothing! If we are struggling for survival, and can't donate, we don't matter!
...his flaw needs to be understood. And corrected!
Beth K. Lamont, Humanist chaplain
https://www.humanvalues.net
     =====
When the political cartels, er, parties demonstrate early in their primaries that the young people's belief that the electoral process is rigged has foundation, it is a form of calculated voter suppression. They are less likely to waste their time and their vote if it is meaningless and ineffectual.
That is a strategy used by the parties.
Eldred Fuchs
Posted on Portside's Facebook page
Re: A Case Study of Corporate Media Disinformation
 
Over the 60 years of the Cuban revolution, the corporate media has implanted in us a negative image of Cuba through their distortions of the country's political and economic system, their discounting the revolution's achievements, and their denial of the impact the blockade and US terrorism have had on the country. The media has been especially effective in not addressing the endless complex problems a developing nation faces once it has decided to establish its genuine sovereignty while trying to survive the relentless hostility of the world's superpower.
John L. Dederick
Posted on Portside's Facebook page
     =====
They are doing the same thing with Venezuela.
Vicente Guzman
Posted on Portside's Facebook page
Re: Joe Biden Is No Friend of Public Education (Tidbits - March 12)
 
Charlie Daniels' comment https://portside.org/2020-03-12/tidbits-mar-12-2020-reader-comments-cor… included in the March 12th "Tidbits" says that "There is no evidence that Joe Biden does not support public education, especially since he is a product of public schools." In fact, Joe Biden went to Catholic schools, not public schools, through high school (the last at Archmere Academy, a "Catholic prep school"). He did attend the state University of Delaware as an undergraduate, but went to law school at the private Syracuse University. I don't see how that makes him "a product of public schools".
Dave Kadlecek
Re: Capitalism's Favorite Drug - The Dark History of How Coffee Took over the World
 
Capitalism's (and socialism's) favorite drug isn't coffee, it's sugar--the drug that fueled the rise of capitalism in Europe and Europe's rise to world predominance.
Stan Nadel
Re: Unlike Recent Depictions Of Fascism, David Simon's Plot Against America Refuses To Sanitize Or Glorify Hatred
(posting on Portside Culture)
 
This was a great book, and if it's possible for a work of speculative historical fiction to be prophetic...
Eleanor Roosevelt
Posted on Portside's Facebook page
Re: Want to Understand How a Pandemic Upends Everyday Life? The Movies Can Tell You
(posting on Portside Culture)
 
The movies have many examples, other than pandemics, of how humans can ignore potentially fatal outcomes. One great example, of course, is "On the Beach" with radiation from nuclear bombs wiping out the world, making its way to Australia, and people there just going about their lives normally. Burt Lancaster's character even talks about getting home to Boston and his wife and children, although knowing nothing elsewhere still exists. This attitude is one we see constantly regarding climate change. Remember, dinosaurs didn't foresee the disaster that destroyed them 
Arlene Halfon
Re: Dispatches From the Culture Wars - COVID-19 Dispatches
 
These articles (all useful & instructive, as usual)..Thank you
Tom Edminster
Posted on Portside's Facebook page
Estimated Workers Without Paid Sick Leave - The Companies Putting Profits Ahead of Public Health (The New York Times editorial)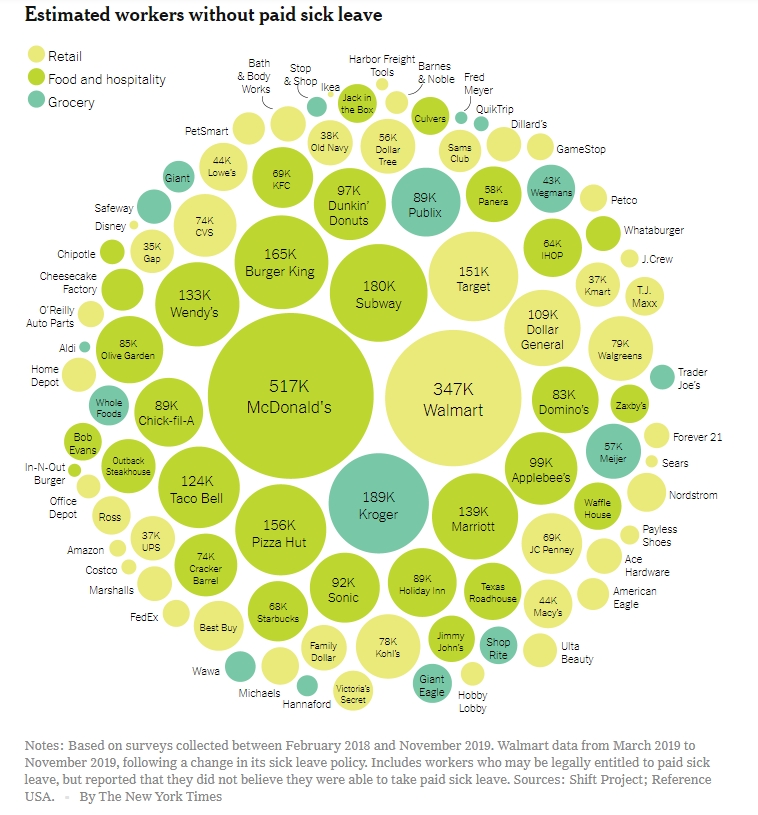 As the coronavirus spreads, the public interest requires employers to abandon their longstanding resistance to paid sick leave.
Most American restaurants do not offer paid sick leave. Workers who fall sick face a simple choice: Work and get paid or stay home and get stiffed. Not surprisingly, the Centers for Disease Control and Prevention reported in 2014 that fully 20 percent of food service workers had come to work at least once in the previous year "while sick with vomiting or diarrhea."
As the new coronavirus spreads across the United States, the time has come for restaurants, retailers and other industries that rely on low-wage labor to abandon their parsimonious resistance to paid sick leave. Companies that do not pay sick workers to stay home are endangering their workers, their customers and the health of the broader public. Studies show that paying for sick employees to stay home significantly reduces the spread of the seasonal flu. There's every reason to think it would help to check the new coronavirus, too.
Read full editorial here
Chinese doctors in the Altai mountains...and more from Tricontinental: Institute for Social Research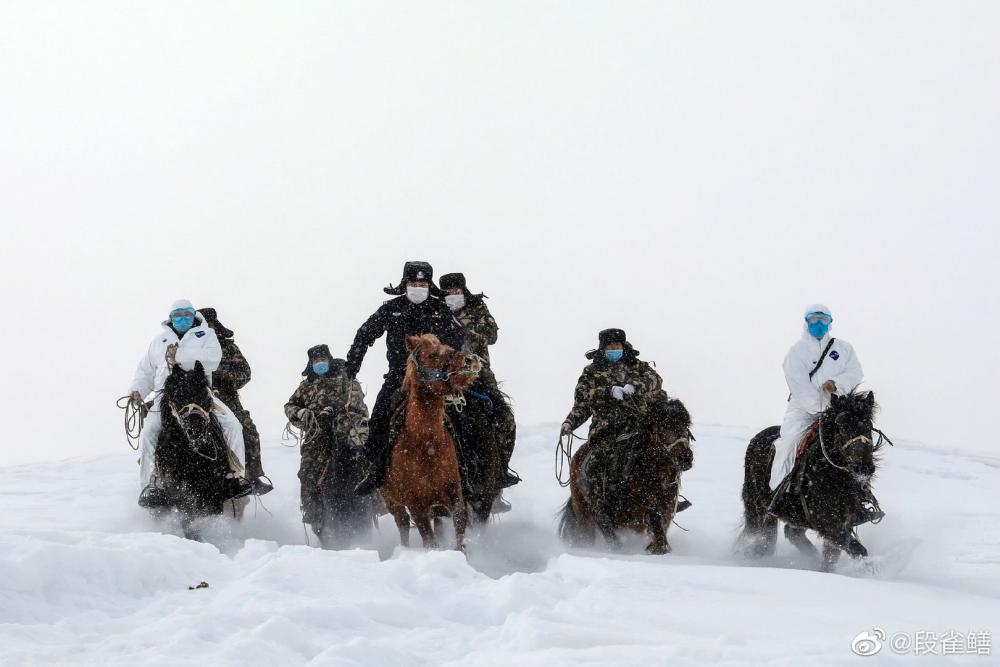 The Mutilated World Is Moved by the Nurses and Doctors : The Twelfth Newsletter (2020).
 Greetings from the desk of the Tricontinental: Institute for Social Research.
 
SARS-Co-2 or COVID-19 moves swiftly across the planet, leaving no region untouched. It is a powerful virus, with a long enough incubation period to hide the symptoms and therefore to gather more and more people in its deadly arms.
 
Slowly, the world is shutting down, fear is overtaking us. But fear is not an option. The virus is deadly, but it is not the virus alone that engenders fear. Much of the world is afraid because people realise that we live in institutional deserts, that our elected leaders are mostly incompetent, and that the profit motive has focused so much of human potential on money rather than on humanity. The deep loneliness that has fallen like a shroud on the world comes from that realisation as much as from the enforced social isolation. A majority of the world's heads of governments rely upon fear to bewilder their populations; they thrive on panics of one kind or another. They simply do not have the moral fibre to lead us as this pandemic rushes through our lives.
Tricontinental: Institute for Social Research is an international, movement-driven institution focused on stimulating intellectual debate that serves people's aspirations.
Stuck at home? Enjoy a free mystery novel from Hard Ball Press
 
Buy the new Lenny Moss novel, receive a free companion novel!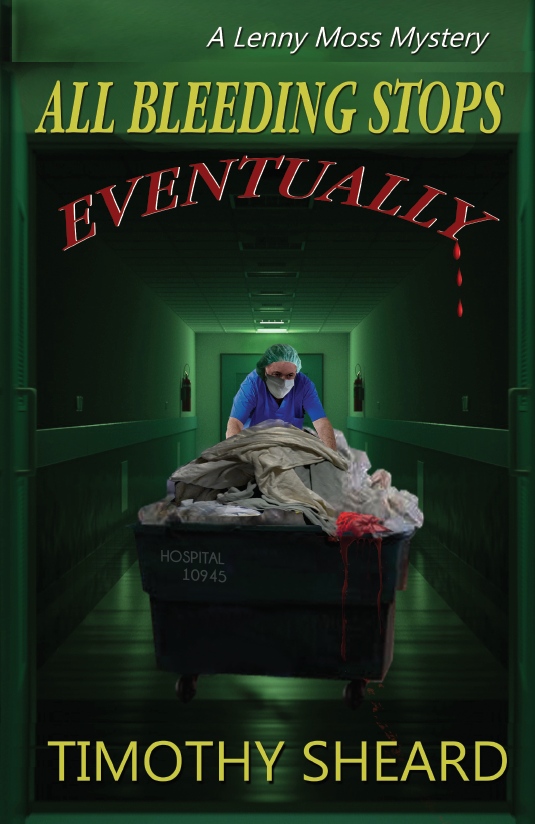 If you purchase All Bleeding Stops Eventually, the 9th Lenny Moss novel, receive a free copy of one of these great stories:
Some Cuts Never Heal - the 2nd Lenny Moss novel
A Race Against Death - the 3rd Lenny Moss Novel
One Foot in the Grave - the 8th Lenny Moss novel
Illegals - The outstanding immigrant struggle novel by J.P.Bone
Winning Richmond - The powerful story of how a progressive coalition too City Hall away from the Chevron Oil company
Supplies are limited - they really are - so enjoy the free books while they last. Go to Hard Ball Press and order All Bleeding Stops Eventually and send the title of your free book to: info@hardballpress.com or call me at 917-428-1352
I will ship all the books at the same time.
10 FREE Ebooks: a solidarity offer from Haymarket Books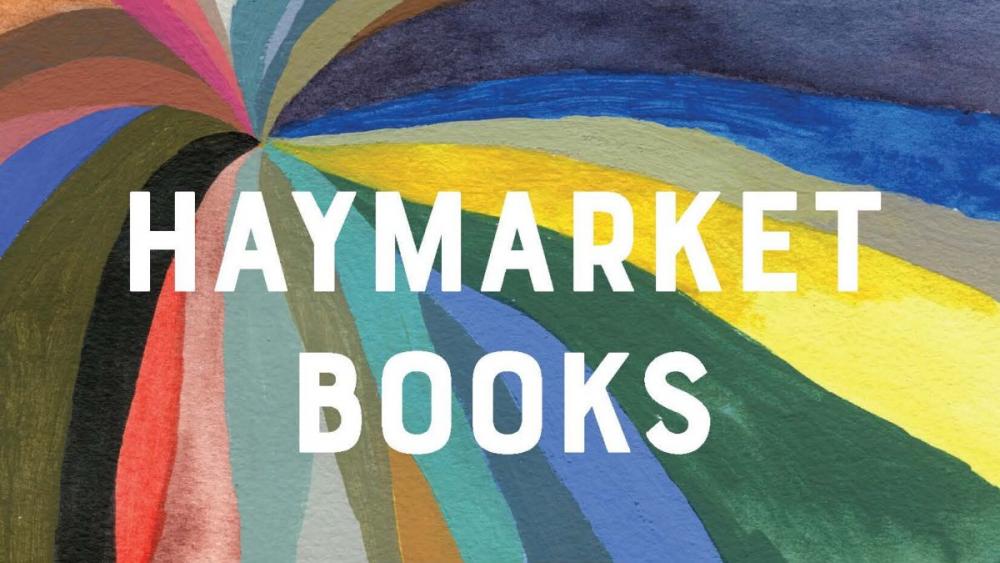 At Haymarket Books, our mission is to publish books for changing the world. Now more than ever, the need to do just that is at the forefront of our minds. We all deserve to live in a world where we are each cared for, nourished, and sheltered.
Our gratitude and solidarity extends especially to those workers and communities on the front lines of this crisis and we encourage those who are able to stay at home and follow CDC guidelines. Many of us will also be turning to books in search of much-needed relief from constant worry as well as the tools to fight for collective liberation. For the next two weeks, we're offering ten FREE Ebooks so that you can do the same. Please help us spread the word.
Take care of each other; another world is possible if we fight for it.
Ten Free Ebooks from Haymarket Books - click here
Introducing: Peace & Planet News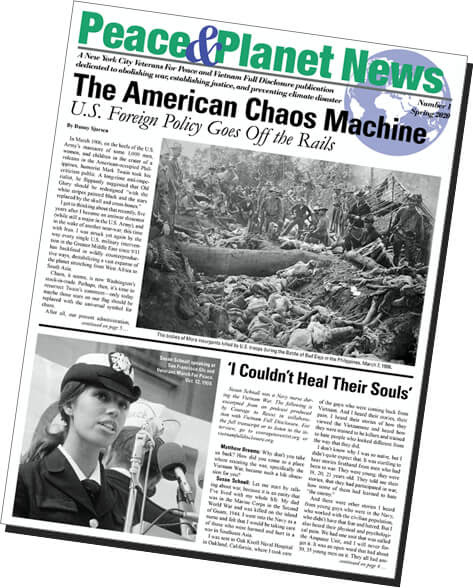 The Peace & Planet News - A quarterly newspaper dedicated to abolishing war, establishing justice, and battling climate disaster.
We're very excited to show you the front page of a new 24-page publication by the same editorial team that brought you Peace in Our Times for five years.
Peace & Planet News, published by Vietnam Full Disclosure and New York City Veterans For Peace, is "dedicated to abolishing war, establishing justice, and fighting climate disaster."
Peace & Planet News will strive to bring a veteran voice to the larger progressive movement. As we did with Peace in Our Times, we will carry stories about VFP activities and actions, as well as articles of importance to the broader movements for peace and justice.
The issues covered in Peace & Planet News, as you will see, range broadly, from the climate disaster and the environment to current wars and resistance to them to sports and politics, poetry and more. We recognize that humanity has not one, but two Swords of Damocles suspended over our collective head—the threat of war, specifically nuclear war, and the climate crisis. We intend to expose the connections between these two existential threats to life on earth.
Our main focus, however, will always be on truthful, well-written articles that not only inform but also inspire.
We're going to press with the first issue next week. To order individual subscriptions or bundles for distribution: vietnamfulldisclosure.org/ppn
Please order early to insure that there will be copies available. We base our print run on the number of paid orders we have received.
Thank you. We appreciate your support and promise not to disappoint you.
For Peace and Sustainability,
The Editorial Team
Ellen Davidson, Mike Ferner, Tarak Kauff, Ken Mayers & Doug Rawlings