Low Pay at Weight Watchers Stirs Protest as Stars Rake It In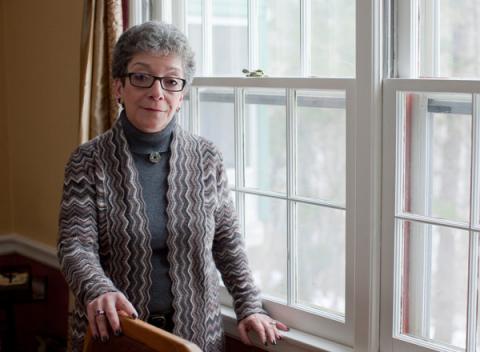 Teri Weatherby, a group leader in Hartford, says the company uses the leaders' commitment to the work to exploit them. , Wendy Carlson for The New York Times
Tammy Williams became a Weight Watchers leader in Texas five years ago after losing 97 pounds in the program. The supplies that she handles fill a bedroom in her home, and she holds four meetings a week advising more than a hundred customers about the diet regimen.
The problem, Ms. Williams said, is that she works so many hours and is paid so little. "They know my love for the program, but I can't say we're treated right," she said. "We are professionals, we have to dress nice, but we are paid less than kids who work at McDonald's."
As the highly competitive weight-loss industry continues to suffer from the sluggish economy — Weight Watchers reported a 15.6 percent decline in earnings last year — hundreds of its rank-and-file workers are waging an open rebellion that management is scrambling to address.
This frustration reflects a growing discontent among low-wage workers, as seen in the recent protests at dozens of Walmarts, at high-end retailers in Chicago and at fast-food restaurants in New York. Low-wage workers have become more assertive out of dismay that while corporate profits have rebounded to record levels since the recession, wages have floundered.