labor
IndustriALL launches new print magazine "Global Worker"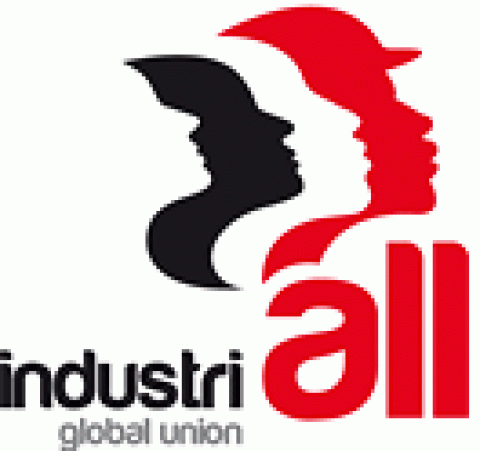 ,
You are holding in your hands the first issue of Global Worker, the printed journal of IndustriALL Global Union. It is packed full with features, interviews and profiles on a wide
range of issues from a workers' perspective.
In June 2012, IndustriALL Global Union was created at a founding congress in Copenhagen in a merger between three global organizations, the IMF, ICEM and ITGLWF. IndustriALL represents 50 million workers in 140 countries, throughout the strategic chains of production from oil and gas, mining and electric power to the manufacturing of metal, chemical and garment products.
Through this unification, industrial unions want to build a strong counter power to multinational companies and governments to make sure every worker has the right to freely join a union and get the protection of a collective agreement. We will fight for a new economic and social model that puts people first and is based on democracy and social and economic justice.
It was not clear from the beginning that IndustriALL should have a printed magazine. We thought about it carefully in the process of building a dynamic communications policy. And we interviewed a number of affiliated unions on all five continents.
The result was that while the new global union should focus on digital and social media such as e-mail, web, Facebook and Twitter, you thought that IndustriALL also should have a printed journal while it was still staking its territory.
Electronic media could handle day-to- day struggles and news, while a printed journal should contain longer, analytical and reflective articles and profile pieces from a workers' perspective.
This is why we decided to launch Global Worker, which will appear twice a year in English, French, Spanish and Russian. In this first issue, we try to respond to your expectations.
In Bangladesh, almost four million workers toil in the booming garment industry in dangerous conditions with extremely low wages and long working hours. Global Worker met Razia, a survivor of the Tazreen Fashions factory fire that killed 112 workers last November. The feature also covers what IndustriALL is doing to improve labour rights, and building and fire safety in this country.
The global financial crisis has hit workers especially hard in European countries such as Greece, Ireland, Portugal and Spain. Peter Bakvis shows why austerity and deregulation programs pushed by the IMF are so disastrous. Unions are convinced that a job-focused recovery plan is the only way out of the crisis.
IndustriALL's Action Plan calls for strong industrial policies that recognize manufacturing as a key engine of growth for national economies. Jenny Holdcroft and Brian Kohler write about what unions should do to promote sustainable industrial policy and the creation of good quality jobs. The International Labour Organization (ILO) is a key partner for IndustriALL. Last year, the ILO elected its first director general with a union background. In a special interview, Guy Ryder explains the ILO's role in a globalized world where unemployment, inequality and social injustice remain major problems.
I hope you find our new journal inspiring and useful in your day-to-day trade union work on organizing and building global solidarity.
Jyrki Raina General Secretary
Contents
Guest author Peter Bakvis argues for a job-focused recovery strategy for Europe
Mauritian trade union leader Jane Ragoo speaks about empowering women
Interview with Guy Ryder, Director General of International Labour Organization
Feature on the high price of garments made in Bangladesh
Alexander Sitnov describes the union campaign at Bashneft in Russia
A special report on sustainable industrial policy
Looking beneath the shine at Nissan in Mississippi