The Media Must Stop Using the Phrase "Clean Coal"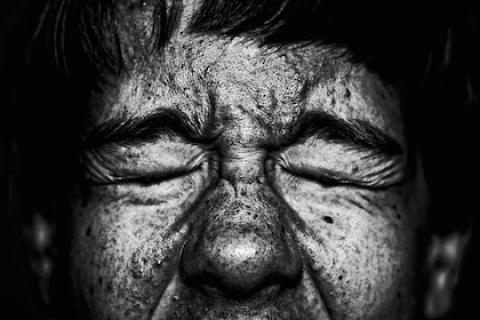 A coal miner after mining "clean coal.", Erik H
You'd think the filing of a class action lawsuit last month by the families of the 78 coal miners killed in the 1968 Farmington, West Virginia, mine explosion — a disaster that led to the establishment of the Federal Coal Mine Health and Safety Act — would serve as a painful reminder that coal isn't clean.
But familiar headlines about "clean coal" endeavors — the coal industry's still experimental carbon capture and storage operations — continue to roll off the newswires.
An article published in the online trade magazine Environment and Energy Publishing on Nov. 24, for instance, bore the headline "Newest Ill. clean coal project searches for a way to sell its energy." Bloomberg blasted this headline only days before: "EU risks blackouts without clean-coal inducement." Earlier this month, an article in The Hill ran the lede "The clean coal industry is asking Hillary Clinton to be the 'voice of reason' for coal if she makes a run for the White House."
"Clean coal" is an industry marketing term. Failing to enclose it in quotes, which the AP Stylebook does not require, and instead presenting it as a demonstrable fact is inaccurate and lazy — and offensive. It also makes a mockery of the miners and journalists who employ the term.
Coal is dirty, costly and deadly. It's time all media venues stop using the phrase "clean coal" as though it were truthful reporting — because by touting the PR-speak of energy companies, the media are enabling a deadly and outlaw industry.
Debunking a popular mantra
Spend a day in a miner's boots and you'd recognize that there is nothing clean or safe about coal. While coal mining accidents are on the decline, black lung disease still kills three coal miners daily.
And despite improvements, coal mining accidents continue below and above ground, in an industry that routinely flouts workplace safety rules. Strip mining blasts unleash toxic discharges to streams and watersheds as well as deadly air pollution that has been linked to lung cancer.
Further into the mining cycle, toxic coal-slurry impoundments that contain chemically washed coal prior to transportation have led to the contamination of nearby watersheds, the poisoning of nearby residents and even disastrous accidents.
In a shift from underground operations, radical strip-mining in the form of mountaintop removal has wiped out more than 1 million acres of hardwood forests in Appalachia and jammed nearly 2,000 miles of streams and waterways with toxic coal waste. Coal mining regions from Arizona to Alaska are rocked daily by explosive detonations; besieged residents face accidents; deadly fly rock, silica and coal dust showers; and contaminated streams and wells. Communities have been depopulated and erased from the map; Lindyville and Twilight, West Virginia, like my own Eagle Creek community in southern Illinois, have joined the ranks of once vibrant American communities turned into bombed-out ghost towns.
It's time the media take the first step to hold the 'clean coal' label accountable and call the industry what it truly is: lethal.
These realities have not in the least dampened the popularizing of the "clean coal" mantra — over and over — throughout the past century.
Since the 1890s, as the coal-fired electricity boom began to light up U.S. cities, newspapers have run ads for smoke-free "clean coal" in Chicago and around southern Illinois.
A half-century later, coal boosters raved about new processes to wash and screen coal, hailing their results as a refined "clean coal."
In 1950 schoolchildren in Illinois put on coal-industry-funded plays, such as "Old King Coal Reigns Here," telling audiences that their furnaces could now burn "clean coal."
In the 1970s numerous "clean coal" institutes attempted to greenwash the troubling sulfur dioxide emissions that cause acid rain. That decade, Illinois' then-Gov. Dan Walker launched a campaign dubbing "clean coal" the "energy alternative" during the OPEC oil crisis.
As the debate has shifted in recent years to the reality of climate change and coal's indubitable role as a leading contributor of carbon dioxide emissions, the "clean coal" campaign has been refashioned as a miracle cure to capture and store carbon emissions.
But even the "clean coal" reference to carbon capture and storage experiments is incorrect. Whether or not CO2 emissions can ever be captured and buried safely in the ground, such commercially untested plants would necessitate an estimated 20 to 40 percent increase in coal production to carry out the additional operating procedures. That effectively makes "clean coal" plants even deadlier.
This long, tortuous marketing ploy needs to come to an end. That will happen only when the media, including the AP Stylebook editors, take the first step to hold the "clean coal" label accountable and call the industry what it truly is: lethal.
Next steps
There is some precedent for this. Earlier this year, the London-based Advertising Standards Authority ruled that Peabody Energy's "clean coal" ads were misleading and unsubstantiated and failed to take into account the overall damage — from black lung disease to deadly air pollution to the contamination of watersheds — incurred by mining operations.
It's time for the U.S. Federal Trade Commission and Federal Communications Commission to follow suit; enforce their standards, which require advertising claims to be truthful and substantiated; and stop allowing "clean coal" ads to engage in deception through omission. It's time, too, for media outlets to cease the naive repetition of a marketing phrase in the face of a mountain of evidence that proves it patently untrue.
[Jeff Biggers is the author of "Reckoning at Eagle Creek: The Secret Legacy of Coal in the Heartland," among other books. His website is JeffRBiggers.com.]