ACLU Files Brief for Chelsea Manning's Health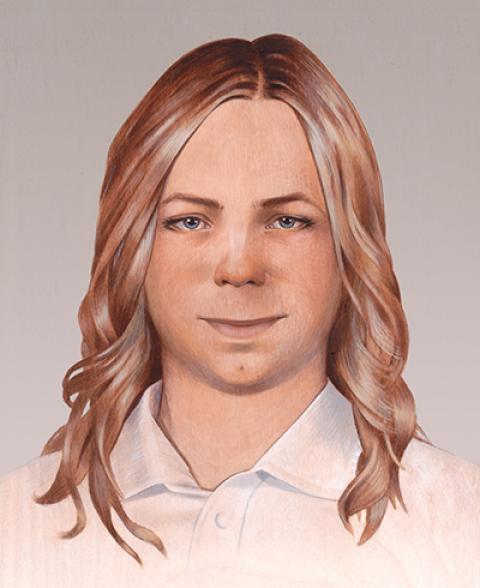 ,
December 7, 2015, the ACLU filed an opposition brief in the case of Chelsea Manning's medical care. The military finally began providing Manning hormones at the beginning of this year, but they are still requiring her to follow male grooming standards.
ACLU staff attorney Chase Strangio explained to me, "Chelsea has been fighting since she arrived at the [United States Disciplinary Barracks] more than two years ago to receive treatment for her gender dysphoria and to be treated like the woman that she is.  Though we had some success in getting Chelsea treatment after we first filed our lawsuit and she has now been receiving hormone therapy for almost a year, she continues to be forced to follow male grooming standards and is forced to have her hair cut every other week to a length not to exceed two inches. Though the government has attempted to minimize the harm this has caused to Chelsea, her medical providers agree that the continued refusal to adequately treat her gender dysphoria and the government's insistence on treating her as male is having devastating effects on her physical and mental health."
The ACLU's brief explains the importance of this case (link to pdf):
This case is about more than hairstyles. It is about medical treatment for a long misunderstood
and stigmatized condition, and about a prisoner's core identity and her need to be seen and treated in accordance with that identity … By the time [Chelsea Manning] was recognized as female and prescribed treatment, she was already incarcerated. But her incarceration makes her no less of a woman nor does it make her medical needs any less urgent. For a person with gender dysphoria, the ability to consolidate and express gender is not merely a choice but rather a critical part of treatment. To enforce male grooming standards against Plaintiff is to undermine her treatment and mark her as different solely because of her sex, gender identity, assigned sex at birth and transgender status.
The Department of Justice has made the absurd, victim blaming argument that barring Manning from growing her hair out is about security concerns and protecting her from potential assaults, as if her fellow inmates don't already know who she is or that she's a woman in a men's prison.
Strangio concluded, "We are inspired by Chelsea's continued courage to fight for her needs and for justice and we are honored to fight with her for the treatment she deserves and is constitutionally entitled to receive."
I'm inspired too, and I hope to see Manning win this important fight quickly.
Jos Truitt is Executive Director of Development at Feministing. She joined the team in July 2009, became an Editor in August 2011, and Executive Director in September 2013. She writes about a range of topics including transgender issues, abortion access, and media representation. Jos first got involved with organizing when she led a walk out against the Iraq war at her high school, the Boston Arts Academy.
Feministing is an online community run by and for young feminists. For over a decade, we've been offering sharp, uncompromising feminist analysis of everything from pop culture to politics and inspiring young people to make real-world feminist change, online and off.