The Anti-Gun Dildo Campaign Has Finally Begun at the University of Texas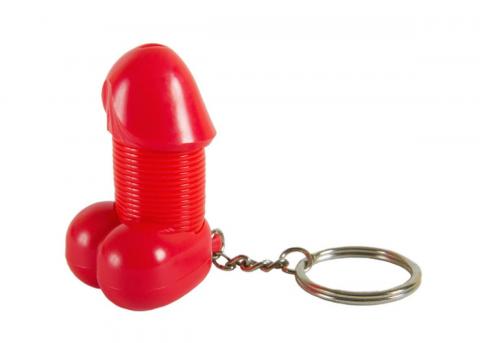 Thinkstock
Dildo-wielding college students are facing off against gun-loving gun lovers at the University of Texas' flagship Austin campus, where a statewide campus carry law went into effect on August 1. In protest of the new law, which forces all public colleges and universities in Texas to allow people with concealed carry permits to carry firearms in classrooms and dorms, UT Austin students and alumni are openly carrying sex toys around campus under the mantle of a campaign called Cocks Not Glocks.
Recent UT alumna Jessica Jin planted the seeds for the protest last year, soon after Texas governor Greg Abbott signed the bill into law. She made a Facebook event a year in advance for a campaign that launched this Wednesday, the first day of classes. Dildos and guns are equally effective at protecting innocents from mass shooters, Jin wrote, but silicone phalluses are "much safer for recreational play."
Jin's plans finally came to glorious, turgid fruition this week. She and fellow organizer Ana López collected around 4,500 dildos to distribute to Cocks Not Glocks participants; most of the dildos were donated by sex toy manufacturers, sex shops, and area artists. The campaign is also managing an online store full of merchandise branded with roosters, happy families holding dildos, and the tagline "Take It and Come." That phrase is a play on "Come and Take It," a coquettish slogan from the Texas Revolution that has since been co-opted by people afraid to loosen their quivering grips on assault weapons.

Dildos are a particularly apt implement for an anti–campus carry demonstration, and not just because they share space with guns as stand-ins for human penises. Texas lawmakers have long been more scared of dildos than they are of guns—the sale of sex toys was illegal in the state until 2008. (Then–solicitor general Ted Cruz staged a valiant court effort against the right to "stimulate one's genitals for non-medical purposes unrelated to procreation," but he lost.) It's still a misdemeanor crime to openly display a dildo or other obscene material in public; the act could carry the consequence of a $500 fine.
But a UT spokesman said the school's administration considers Cocks Not Glocks a demonstration of free speech, not prurient spectacle. "Students have a right to express themselves," he told the Austin American-Statesman. "This appears to be protected political speech."
Jin's Facebook event has attracted a fair number of haters who feel more threatened by protesters with dildos than a college student with a gun. "There's a lot of people openly expressing that they would take joy if we were assaulted or raped with our protest devices," Jin told CityLab. "They're like, 'We can't wait to see them get raped by their own toys, because they'd be inviting sexual assault, and then they'll wish they had a gun.'" The protest just started yesterday, but it sounds like there were already a ton of dicks on the UT campus.
Christina Cauterucci is a Slate staff writer. Follow Slate onTwitter for more great Slate stories!