Army Punishes Chelsea Manning With Two Weeks Of Solitary Confinement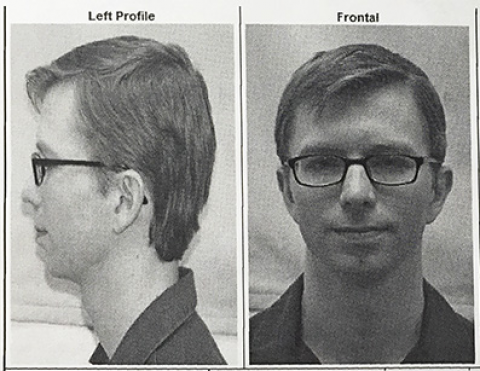 Chelsea Manning's prison mugshot from week she began hormone therapy. ,Chelsea Manning Support Network
Chelsea Manning went before a three-member disciplinary board at Fort Leavenworth on September 22 and was punished with 14 days of solitary confinement.
The punishment stems from administrative charges the United States Army brought against Manning after she attempted suicide in July. The Army charged her with "resisting the force cell move team," "prohibited property," and "conduct which threatens" the "good order and discipline" of the facility.
In a statement from Manning, she indicated the Army acquitted her of the "resisting" charge. But she was found guilty of the "conduct which threatens" offense and the "prohibited property" charge, which was for having an "unmarked copy" of Hacker, Hoaxer, Whistleblower, Spy: The Many Faces of Anonymous by Gabriella Coleman.

"My punishment is 14 days in solitary confinement," Manning added. "Seven of those days are 'suspended.' If I get in trouble in the next six months, those seven days will come back."
"I am feeling hurt. I am feeling lonely. I am embarrassed by the decision. I don't know how to explain it," she shared. "I am touched by your warm messages of love and support. This comforts me in my time of need."
Manning is serving a 35-year prison sentence at Leavenworth. She was convicted of offenses stemming from her decision to provide WikiLeaks over a half million U.S. government documents, which exposed war crimes, diplomatic misconduct, and other instances of wrongdoing and questionable acts by U.S. officials.
The military has a history of putting Manning in solitary confinement instead of responding appropriately to her mental health needs.
Prior to her court-martial, she was held in conditions of solitary confinement for nine months. United Nations Special Rapporteur on Torture Juan E. Méndez condemned Marine Corps Base Quantico's treatment, specifically calling attention to the "seriously punitive conditions of detention" imposed before she was even found guilty.
Brig officials defended the treatment as necessary to "safeguard" Manning. Yet, as Manning's appeal contends, "Brig officials knew of Pfc. Manning's already poor and deteriorating mental health, transferred her to a brig that was ill-suited to address her mental health needs, and purposefully kept her in solitary confinement over the recommendation of the brig's own mental health professionals to
avoid unfavorable media attention."
Whether the Army consulted any medical personnel to assess how solitary confinement might exacerbate Manning's mental health problems is unknown.
After a few days of isolation, a person can experience lasting mental damage. Manning is already known to be struggling with mental health problems. The Army's failure to provide adequate medical treatment led to her suicide attempt. That makes putting her in solitary confinement even more cruel.
Méndez previously declared, "Segregation, isolation, separation, cellular, lockdown, Supermax, the hole, Secure Housing Unit…whatever the name, solitary confinement should be banned by [countries] as a punishment or extortion technique." He called such punishment a "harsh measure which is contrary to rehabilitation, the aim of the penitentiary system," and said it could "amount to torture."
At the hearing, Manning was able to present evidence and question witnesses through the board president. It broke for lunch after four hours. The board voted, and according to Manning, a decision was issued after 30 minutes.
She now waits for "formal board results in writing" and has 15 days to file an appeal.
Before the disciplinary board hearing, Manning called the charges against her "high-tech bullying," and said they represent "constant, deliberate, and overzealous administrative scrutiny by prison and military officials."
Fight For the Future, a grassroots advocacy organization which has supported Manning, reacted, "The July incident where Chelsea attempted to take her own life followed years of the government systematically denying her access to medically recommended treatment for gender dysphoria, and previous threats of solitary confinement following minor prison "infractions," including possession of mislabeled general research materials that Chelsea used for article writing and an expired tube of toothpaste."
Earlier this week, Manning described what it was like to see a photo of herself taken after her suicide attempt.
"Seeing this photograph has haunted me for the past week. It has disturbed me. It sends a chill down my spine. This hurt me more than any physical injury or hardship I have lived through. This process has forced me to relive one of the worst moments of my entire life."
She continued, "I saw the face of a woman who had given up. I saw the face of woman who, for years, has politely asked, formally requested, and desperately begged for help."
With the prospect of punishment hanging over her head, Manning went on hunger strike on September 9 and cried out for help. She begged for dignity, respect, and medical treatment from the Army. The Army came back days later with a promise to grant her access to gender reassignment surgery. However, it remains unclear whether they will fulfill this promise.
and from Chelsea Manning Support Network
Chelsea Manning ended her hunger strike Sept 13 after the Army finally agreed to treatment for her gender dysphoria. "This is all that I wanted – for them to let me be me," said Chelsea Manning.
"But it is hard not to wonder why it has taken so long and why such drastic measures were needed in order to get this help that was recommended."
Chelsea was shown a memo today stating she will receive gender-reassignment surgery under the DoD's new policy affecting transgender service members.
If this occurs, Manning will be the first trans prisoner in the US to receive this treatment, setting a precedent that could benefit thousands of transgender inmates.
"This medical care is absolutely vital for Chelsea. It was the government's refusal to provide her with necessary care that led her to attempt suicide earlier this year," said Chase Strangio, Chelsea's attorney at the ACLU, "and it was all the more troubling when she became subject to an investigation and possible punishment in connection with the suicide attempt.
We hope that the government recognizes that charging Chelsea with the crime of being denied essential health care is outrageous and drops those charges." Read more here
---
Daniel Ellsberg, Michael Stipe protest
inhumane charges against Chelsea
After years of inhumane treatment from the Army, Chelsea Manning attempted to take her life on July 5th, 2016.
Although happy to be alive, Chelsea is now facing disciplinary charges from the Army related to her own suicide attempt.
If convicted of these absurd "administrative offenses", Chelsea could face indefinite solitary confinement for the rest of her prison term (30 years).
Pentagon Papers whistleblower Daniel Ellsberg and musician Michael Stipe released videos today in support of Chelsea.
Daniel Ellsberg: "I stand with Chelsea Manning. I hope you will too."
Michael Stipe: "I support human rights for all people. As an American patriot it is my duty to stand with Chelsea Manning... This is unjustifiable. It is unfair, and it needs to be stopped." Read more and watch the videos
Chelsea will face a disciplinary board later this month, and could very likely be charged for her own suicide attempt.
Sign the petition and demand the government drop these unnecessarily cruel charges against Chelsea
and from Fight For the Future September 15, 2016
Hi, I have an important update on imprisoned transparency advocate Chelsea Manning.
Chelsea ended her hunger strike on Tuesday September 13 after the Army responded to her demands and showed her an official memo stating that she would receive the constitutionally guaranteed health care that she desperately needs. [1]
But outrageously, the U.S. government is still threatening her with indefinite solitary confinement and serious new charges directly related to her suicide attempt.
This cruelty must stop. Sign our updated petition calling for the Army to drop the charges.
The fact that the government is threatening to punish Chelsea for trying to end her own life after years of abuse is even more absurd now. The reason Chelsea attempted suicide was that she was denied the medically recommended care that the government now admits they are legally required to provide her with.
The United Nations has condemned extended solitary confinement as a form of torture. [2] It's this simple: the government is threatening to torture Chelsea Manning.
No one should be punished with torture during one of their most vulnerable moments. Sign the petition now to stop this inhumane treatment.
Chelsea's hunger strike was an incredibly brave act, and it could set a precedent that will benefit thousands of others. But we're very worried that the government or prison officials will retaliate against Chelsea and continue to harass and mistreat her.
It's never been more urgent for every person who cares about free speech and basic human rights to speak out in support of Chelsea Manning.
Please sign and share the petition at FreeChelsea.com and forward this email to everyone you know.
We'll keep you updated on how Chelsea is doing.
Thanks for all you do,
-Evan at Fight for the Future
https://www.fightforthefuture.org/
P.S. Our friends at the Chelsea Manning Support Network have launched a YouTube Channel featuring videos in support of Chelsea. Michael Stipe of REM and whistleblower Daniel Ellsberg have already contributed videos. Want to make one? Record a 30-second video on your computer or phone and email it to team@fightforthefuture.org
[1] ACLU Press Release: https://www.aclu.org/news/chelsea-manning-ends-hunger-strike-government-agrees-move-forward-recommended-gender-affirming
[2] United Nations: http://www.un.org/apps/news/story.asp?NewsID=40097#.V57TgY6bNKo
Fight for the Future is dedicated to protecting and expanding the Internet's transformative power in our lives by creating civic campaigns that are engaging for millions of people. Alongside internet users everywhere we beat back attempts to limit our basic rights and freedoms, and empower people to demand technology (and policy) that serves their interests. Activating the internet for the public good can only lead to a more vibrant and awesome world.
and from telesur September 15, 2016
Manning is serving a 35-year sentence in a military prison.
WikiLeaks founder Julian Assange offered to turn himself over to the United States and serve a prison sentence if President Barack Obama pardons Chelsea Manning, the whistleblower who leaked military and diplomatic documents while working as an intelligence analyst in the Iraqi capital of Baghdad in 2010.
"If Obama grants Manning clemency, Assange will agree to U.S. prison in exchange—despite its clear unlawfulness," WikiLeaks tweeted Thursday.
Manning was jailed in a military prison in Fort Leavenworth in Kansas shortly after being sentenced to 35 years in August 2013. A year later a U.S. Army rejected a request for clemency.
For his part Assange has been holed up in the Ecuadorean Embassy in London since June 2012 when he secured political asylum from Quito to block potential extradition to the United States.
Kevin Gosztola is managing editor of Shadowproof Press. He also produces and co-hosts the weekly podcast, "Unauthorized Disclosure." Shadowproof is a press organization driven to expose systemic abuses of power in business and government while at the same time developing a model for independent journalism that supports a diverse range of young freelance writers and contributors. It is intrinsically committed to elevating voices from marginalized communities, as well as dissenting perspectives which deserve greater attention.