Getting a Fighting Start on 2017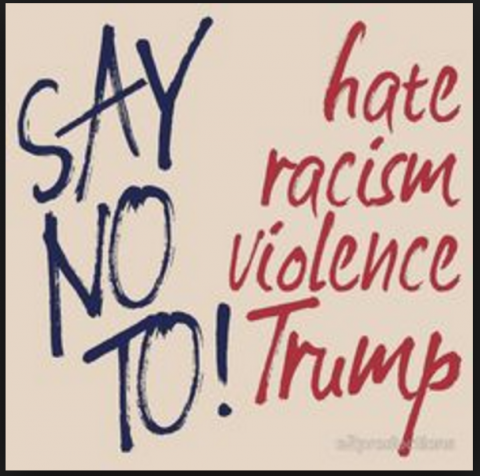 ., .
Dear Reader,
Please
join us
in getting a fighting start on 2017 by making a contribution to Portside. Guaranteed, this contribution will fuel our work to fight back against Trump all year long. If you've already contributed, thank you! If you intended to contribute but haven't yet, please click here to make a contribution now. The Portside moderators contribute their efforts without pay, but your contributions are the life blood that will sustain our daily operations.
We know that 2017 will be explosive. We're ready. We come from a variety of movement backgrounds and we're committed to bring you news, analysis and debate that will strengthen the Left.
We promise to continue and to expand our special features:
Portside Snapshot lets readers check on everything Portside at a glance every day
Portside Culture provides reviews, news and analysis on the arts and letters
Portside Labor
Weekly Tidbits, Friday Nite Videos, Media Bits & Bytes/Dispatches from the Culture Wars
Thousands are awakening to Left politics, and our daily posts help give a sense of its real scope, diversity and organizational forms that it is taking.
We turn to you to help because as we grow, so do our financial needs. To serve the needs of a re-charged and re-vitalized movement, we must continue and expand.
So please
visit our secure donation page
, and give us a hand. This can be a one-time contribution, or you can become a regular sustainer in whatever amount you can afford. [Click
here
.]   If you would prefer to mail a contribution, please send to the address at the
bottom
of this email.
A donation to Portside is more than encouragement for our project. It's an investment in the future of the Left.
And your friends, co-workers, neighbors and family could also benefit from a subscription to Portside. Just refer them to our
subscribe link
, or have them email us at
portside@portside.org
.
Yours in struggle,
The Portside, Portside Labor and Portside Culture team
Mark Allen, Judy Atkins, Peter N. Carroll, Barry Cohen, David Cohen, Ira Cohen, Jeannette Ferrary, Marti Garza, Greg Heires, Michael Hirsch, Geoffrey Jacques, Will Jones, Alice Kim, Stephanie Luce, Ray Markey, Leanna Noble, Carol Pittman, John P. Pittman, Natalie Reuss, Nan Rubin, Meredith Schafer, Jay Schaffner, Kurt Stand, Ethan Young
Checks should be made payable to PORTSIDE
Send to:
Portside
355 Eighth Avenue
#1-J
New York, NY 10001-4839