Women's March Leaders Take Next Step at Detroit Women's Convention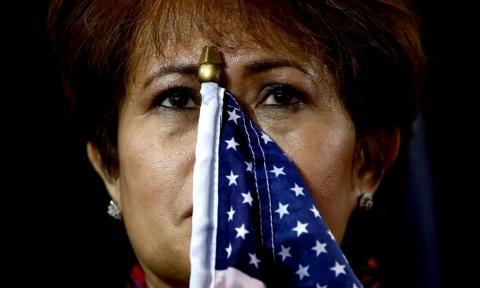 Win McNamee/Getty Images
Nine months after women marched through the streets of Washington DC and cities across the country wearing pink knit hats and carrying feminist placards, thousands will gather this weekend in Detroit for a three-day convention to chart a path forward for the nascent "resistance" movement in the US.
The Women's Convention, which takes place at the Cobo Center from Friday to Sunday, was organized by the leaders of the Women's March, the 21 January protest that, largely unexpectedly, turned into one of the largest mass demonstrations in US history. Over the weekend, organizers will try to answer the looming question: where does the movement go from here?
"In the lead-up to the march, there wasn't a real vision for what would come next," said Cassady Fendlay, a national spokeswoman for the Women's March. "But after the huge success of the march, we began to hear from women who were hungry for training on how to organize and run for office. So we decided to bring all of these women together in one place for a weekend."

The Women's March leaders expect to draw as many as 4,000 people from all over the world to the convention, which is designed to provide activists with the tools and training to channel collective rage and revulsion over Donald Trump's election and turn it into political action ahead of the 2018 midterms.
The last major women's conference in the US was 40 years ago, when 20,000 people gathered in Houston for the National Women's Conference in 1977. Leaders faced a daunting challenge in trying to corral a broad movement to rally behind a common goal – as they do now.
In the cavernous Cobo Center, activists will attend workshops, training seminars and strategy sessions on how to build a cohesive movement and translate energy into electoral successes during the 2018 congressional elections.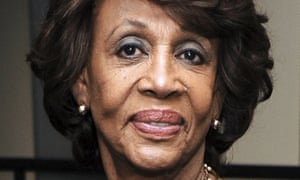 ​
"This year has been hard for so many of us," said Mariam Ehrari, head of campaign operations and strategy for the Women's March. "Many of us, including many of the organizations in the 'resistance', are realizing that art, self-care and creativity are what's going to help us get through this."
Over the weekend, the conference will host a yoga class "for activists in need of self-care", a restorative class for "fascia release, stretch and strengthening", a "stage with ad hoc programming", an open-mic night and an art gallery featuring artwork from "over 70 US-based, femme-identifying artists". There will also be a social justice concert featuring the R&B recording artist Melanie Fiona and the singer/songwriter Alice Smith.
The theme of the convention is "reclaiming our time", a phrase inspired by Representative Maxine Waters, the 78-year-old California Democrat who has found a following with her sharp tongue trained on the president. Waters – or Auntie Maxine, as members of the "resistance" affectionately refer to her – will headline the convention.
The Democratic senators Amy Klobuchar, Kirsten Gillibrand and Debbie Stabenow will open the convention on Friday evening.
Senator Bernie Sanders, an independent from Vermont, was initially slated to address the convention on Friday night, an invitation that sparked a heated online debate among prominent feminists who expressed dismay that a male politician would be offered a prime speaking spot. Tamika Mallory, the Women's March co-president, defended the decision and said critics were undermining women of color by conflating Sanders' role with that of Waters, the headliner.
Last week, Sanders announced that he would no longer attend the conference and would instead travel to Puerto Rico, which is struggling to recover from a deadly hurricane that struck the island more than a month ago.
Yet organizers say they have gone to great lengths to make the convention as welcoming as possible, noting that at every level of production – from the volunteer staff to the performers – diversity and female leadership were championed. Ehrari also noted that the event was entirely wheelchair accessible.
Some critics have said the cost of admission – $295 for a three-day ticket and $125 for a one-day ticket – is prohibitively expensive. Organizers acknowledge that many women will not be able to afford the fee, which they say is necessary to offset production costs. They have also awarded 700 scholarships to help cover admission and travel costs for guests to attend the convention.
Phoebe Hopps, founder of the Michigan chapter of the Women's March, who is working with national organizers to plan the convention, said Detroit is the perfect backdrop for stoking political change.
"Detroit is about industry. It's about revolution. It's about rebellion," Hopps said. "It's an up-and-coming city filled with a long history of strong grassroots leaders. It's a absolutely a place where we can build an intersectional and inclusive movement that elevates women and especially women of color.
"I have no doubt everyone is going to leave this weekend inspired."
Lauren Gambino is political correspondent for Guardian US and based in Washington DC. Twitter.