Uncoddling White Women: An Interview with Community Organizer Becky Rafter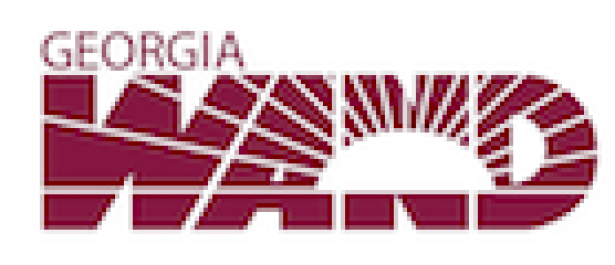 She now serves as Executive Director of Georgia Women's Action for New Directions (GA WAND), a women-led organization promoting peace and policies that counter state violence, militarism, and nuclear stockpiling. GA WAND is a leader among a coalition of organizations dedicated to climate justice in the South, particularly in relationship to the Savannah River Site nuclear weapons complex and nuclear power Plant Vogtle, both of which abut the Savannah River in Burke County. Like many eco/feminist/peace organizations, GA WAND's origins reveal a predominantly white, well-heeled cadre of educated women as its founding core of decision-makers. Rafter, in collaboration with Black activist Dianne Valentin, who now serves as the Board President, is out to change that. Together, they labor to change the face and culture of GA WAND.
"Getting white liberals to acknowledge the self-righteousness in fighting social ills as if we don't benefit from white supremacy every day is hard work," Rafter notes. "It is difficult for many to envision another way of being in community." The times in which we live pose a troubling question: Why did white women, unlike their counterparts of color, vote in overwhelming majorities for alleged sexual predators Moore and Trump?
Coddled by white supremacy, the benefits of racial privilege often invite white women to ignore their own internalized sexism. Rafter witnessed it firsthand while tabling for GA WAND at Sevananda, the natural foods co-op in the left-leaning Little Five Points neighborhood of Atlanta. In the midst of Hurricane Irma, she interacted with people from all over Georgia, and even Texas. "When white, heterosexual couples approached me, invariably, the men did all the talking. The women were diminutive, while the men wrote down their own name, sometimes giving tacit permission for women to enter the conversation," Rafter recalls.

In the Bible Belt, pro-life politics reduce many white evangelical women to single-issue voters. Some hold their nose to vote for an unpalatable candidate if it might shift power on the Supreme Court to outlaw abortion. Why, then, do Black evangelical women, who also claim faith as central to their lives, vote opposite their white counterparts? To be sure, Black evangelical women embrace a broader ethic of life. Doug Jones, who eked out a shocking win in Alabama's Senate race thanks to the voting power of Black women, used his acceptance speech to urge Senate colleagues to reinstate the Children's Health Insurance Program, on which many children rely for life-saving health care. An ethic of life considers issues such as mass incarceration, the death penalty, food, financial assistance, quality education, investments in diplomacy to prevent war, welcoming refugee families, and reinstating DACA so mixed status families can remain together. Emerging as survivors from a history of enslavement, rape, forced surrogacy, and mandated wet-nursing, many African American women also understand all too well the importance of reproductive rights that place choice directly into the hands of women.
White evangelical women, on the other hand, continue to fetishize a "pro-life" ethic that claims a moral high ground, despite the discrepancy of voting for candidates who eschew a broader ethic of life. Trading a religiously-sanctioned submission to men for the power afforded by white supremacy is a comfortable transaction too many white evangelical women are still willing to make, overtly or subconsciously. Whiteness, however subtly, instills fear that white women will lose out next if they don't uphold white men's power.
Rafter insists white women have a particular role to play flanking women of color in working toward collective liberation and social change. White women can partner with women of color to shift culture away from the rampant predation exposed by the #MeToo movement and also reclaim the humanity that white supremacy and patriarchy demand be denied.
Rafter cites Shell Bluff in Burke County, GA, as an important case study:
Like the Gulf Coast and Appalachian communities, local residents are employed by the same extractive, toxin-producing industries that poison the environment. With a population of roughly 23,000, Burke County is a tight-knit community dotted with churches about every 5 miles. There are strong community ties and long-standing generational and cultural knowledge. During the post-enslavement period, people built a thriving community-based economy in Shell Bluff, where Black families owned large tracts of land. In a self-sustaining agrarian community, people have farmed the land and fished the river. The Savannah River Site was constructed during the Jim Crow era. Because the site was unregulated for 40 years, radioactive waste was dumped directly into creeks, which fed into the Savannah River, a food source for generations. Later, for a 26-year period, Georgia Department of Natural Resources Environmental Protection Division conducted independent radiological environmental monitoring in Burke County and other areas. However, in 2002, this independent air, water, and land testing ceased despite reporting elevated levels of tritium, plutonium, strontium, cesium, and other radionuclides. Today there aren't any fish advisories along the Savannah River despite high levels of radiological contamination found in some fish.
Exposing environmental racism in a working-class, rural community in which the corporate entities that pollute also provide employment presents a paradox. The same hand that feeds families contributes to health related and environmental ills. Community residents quietly share dual concerns about high cancer rates in the area and needing the well-paying jobs at the plant. Families are hard pressed to know how to survive. The audacious notion that a feminist organization of outsiders might somehow help to shift the trajectory in Burke County might be laughable to some, but Rafter has witnessed this change on the ground. Change, she notes, has not just come through GA WAND, but through the courageous community leaders in Burke County who boldly transformed GA WAND at its very core.
Many organizations tout diversity or celebrate multiculturalism, but true inclusion transforms culture, resulting in structural change. GA WAND's transition toward inclusion began when its previous director, Bobbie Paul, began attending the weekly convening of the Rev. Joseph E. Lowry's Coalition for the People's Agenda, to listen and collaborate. GA WAND's transformation continued soon after, when Dianne Valentin was elected Board President and convened listening tours in Shell Bluff. Recently, GA WAND promoted Lindsay Harper to Deputy Director, the first woman of color in a director level position. The organization is poised to restructure its staffing model, possibly moving to a co-director, cross-geographic leadership model with one director in Atlanta and one in Burke County. A racial justice analysis serves as a crucial lens for their social justice and environmental advocacy. As they invest in the leadership of women of color living in the pathway of Plant Vogtle and the Savannah River Site effluent, they also supply resources that enable women in the most affected communities to speak directly to decision-makers about the challenges they face.
"White feminists who flank Black women and support their leadership understand the power of Black women in the South. When women from Burke County speak their truth about living on the front lines to people in power – Department of Energy officials and members of Congress – their experience is real evidence and their passion is soul-stirring. They approach leadership humbly, but with resolve. They bypass political differences and emphasize humanity. The result is that they move mountains," Rafter says.
The lessons she's learned in Burke County now accompany her back home as she connects with family members who span the political spectrum. Rafter advises other white women to refuse to demonize the other. When asked about the President, she argues,
In some ways, we all elected Trump. Whether we watched The Apprentice, visited Trump Tower, were attracted to his wealth, or bought into his ethos of consumption, we participated in his rise to power. If white women want to help ensure that fair policies come out of Washington DC, we need to acknowledge how much we have gained from and contributed to white supremacy. We must learn how deeply it has scarred us. We must begin to challenge the social norms, such as indifference, deference, bashing, ideological loyalism, and controlling the activist agenda. We must use our power and access to listen to, make space for, take action in solidarity, and lift up women of color who are directly affected by environmental and systemic racism.
Right now, Rafter is aware that people are hungry for authentic connection across political ideologies, racial identities, and religions. So she leans in, listens deeply, and looks for shared values, places where agreement might lead to more nuanced conversation and storytelling about our lives.
The antidote to the violence of systemic racism and sexism is cultivating cultural change – in ourselves and our families, in organizations and places of employment, at the grassroots level right here in the South – and pushing that out into the larger institutions, systems, and structures of power. White women attempting to labor in solidarity with women of color in the struggle for justice, no doubt, will continue to make mistakes, but Becky Rafter reminds them they must acknowledge their power and privilege. They must listen deeply, ask for forgiveness when they mess up, brush themselves off, and get back to work.
No more coddling.
The Rev. Amanda Hendler-Voss is a poetic truth-teller and fierce advocate for racial equity, economic justice, women's leadership, and the freedom to live, love, and express one's authentic gender and sexual identities. In 2009, Amanda co-founded the thriving, exquisite community of Land of the Sky United Church of Christ in Asheville, NC. She co-pastored this school-of-love for eight years. Recently, Amanda relocated to northern Virginia with her spouse and red-headed boys, Myles (11) and Simon (5), to embark on writing her first novel, an exploration of white identity that reflects our nation's roots in colonialism and white supremacy. A lover of words and cultivator of contemplative spirituality, she also serves as a Spiritual Director and blogger at souledges.com.