labor
Ethiopian Unions Pitch for Minimum Wage in Garment Sector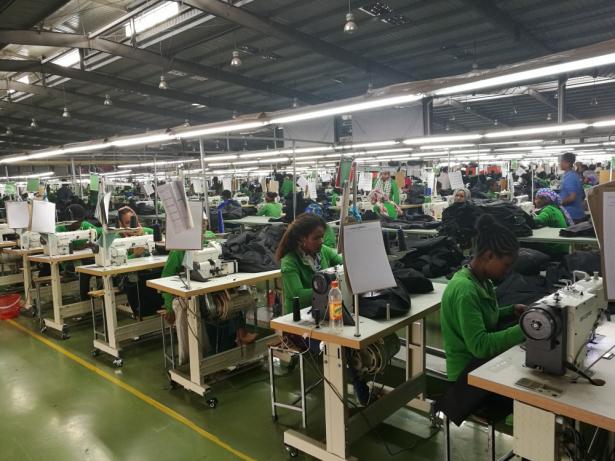 Unions in Ethiopia are attempting to mobilize textile and garment workers, who are facing a massive wage crisis – most of the workers are forced to work under twenty Ethiopian Birr (ETB) per day, which is less than one dollar. The 600 or so ETB, which a large section of the country's workers earns monthly, are hardly enough to meet their minimum needs.
The condition of the workers has worsened since the political crisis of 2017, when hundreds of people were killed during protests that rocked the country, leading to a state of emergency for the past 10 months. Regional businesses and the transportation sector have been immensely affected during this period, further adding to the misery of these workers, who live on the margins of society.
The unions have been campaigning against the law wages and issues related to health care and education.

The attempts at mobilization have led to more than six hundred thousand workers associating themselves with Confederation of Ethiopian Trade Unions (CETD). Many of them are employees of outlets of international brands such as H&M, Tchibo, Tommy Hilfiger and Calvin Klein.
CEDT Foreign and Public Relations Incharge, Measho Berihu noted "… the confederation and the workers are exposed to various challenges. For instance, the absence of minimum wage has particularly affected workers of private organizations as some are now working for the lowest salary in the country. Apart from this, the salary scale lacks uniformity from company to company."
Similarly, a campaign run by IndustriALL Global Union is targeting industrial parks set up by the government headed by Abiy Ahmed, including Bole Lemi in Addis Ababa, where South Korean garment manufacturer Shints employs 4,300 workers, of whom 3,800 are union members.
"Unions see minimum wages as a starting point in reversing the low wages and are demanding that they be included in the new labour laws under consideration. Eventually, the unions want to shift the campaign to living wages, the union stressed.
The IndustriAll Global Union further noted that the unions are campaigning for minimum wages above 3,373 ETB ($121). "Current wages average below $50 a day," it added.
Christina Hajagos-Clausen, IndustriALL's director for the textile and garment sector, said she fully supported Ethiopian unions on the campaign for minimum wage. "We are promoting global framework agreements in the sector to stop global brands from exploiting cheap labour in developing countries. Living wages can lift workers out of poverty," she added.