Tech Giant Faces Crucial Decision Over Saudi Ties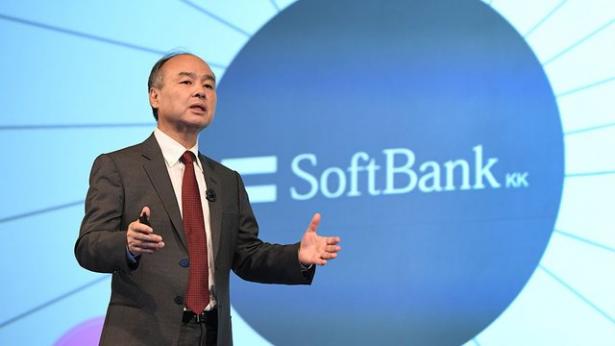 , Getty
An international tech giant is facing tough scrutiny over its ties to Saudi Arabia after the killing of a dissident journalist.
Japanese technology conglomerate Softbank has been silent over the controversy even as scores of other companies have moved to distance themselves from Saudi Arabia.
The company has been relying heavily on Saudi money to help finance its $100 billion investment fund for U.S. tech startups.
The Saudi Public Investment Fund (PIF), directed by Crown Prince Mohammed bin Salman, with its $45 billion commitment, is the single largest contributor towards SoftBank's Vision Fund.
While most business leaders have dropped out of a Riyadh business conference the Saudi fund is hosting later this month, SoftBank CEO Masayoshi Son has so far remained committed to his speaking appearance.
SoftBank did not return multiple requests for comment.
The firm has perhaps the most to lose over a deteriorating relationship between the U.S. and the Saudis, especially if the kingdom's money becomes too toxic for the private sector.
SoftBank has been planning to do another $100 billion round of Vision Fund investments and the PIF had already committed another $45 billion.
SoftBank is equally important to the Saudis who see the company as a key partner in their efforts to diversify the country's economy beyond oil exports.
"Without the PIF, there will be no SoftBank vision fund," Crown Prince Mohammed told Bloomberg in an interview earlier this month.
SoftBank's plans have been thrown in doubt as Saudi Arabia faces an international crisis over the death of Jamal Khashoggi, a Washington Post columnist and critic of the royal family who had been residing in the U.S.
On Friday, two weeks after his disappearance after entering the Saudi consulate in Istanbul, the Saudi Arabian government admitted that Khashoggi was dead. Officials claimed that he had been killed after a fist fight.
Turkish authorities have said they have evidence that Khashoggi was tortured and dismembered.
SoftBank's stock price is down 15 percent since Khashoggi disappeared inside the consulate. And the firm appears to be reconsidering its plans for the future.
Marcelo Claure, SoftBank's chief operating officer, said "there is no certainty" that it will go through with another Vision Fund.
"We like most parties in the world are looking at events unfold," Claure said at a technology conference earlier this week, according to the Financial Times. "Based on that, we will make decisions in the future, but at this point in time like most companies that have relationships with Saudi Arabia we are watching developments and see where this goes."
Until recently, Claure was the CEO of Sprint, a SoftBank subsidiary. In his new role, he is helping to oversee the effort to gain regulatory approval of Sprint's $26 billion merger with T-Mobile, a major deal that will require both the Federal Communications Commission and the Justice Department to sign off. It's unclear if the Saudi crisis could affect the merger's chances of clearing.
Son is also no stranger to the limelight or the U.S. government.
In 2016 he met with then-President-elect Trump at Trump Tower, where the two announced that Softbank intended to invest $50 billion in the U.S. and create 50,000 new jobs. But it is unclear if those investments were separate from the Vision Fund and if Softbank has followed through.
Softbank isn't the only tech company reexamining its dealings with the Saudis.
Saudi Arabia has deep ties to Silicon Valley and that relationship has been tested in recent weeks. The Wall Street Journal estimates that the PIF is the single largest source of venture capital for U.S. tech startups, with significant stakes in Uber, WeWork, the dog-walking app Wag, Tesla and Slack.
Uber CEO Dara Khosrowshahi was among the many executives to drop out of the PIF's business conference, even though the fund's managing director sits on Uber's board.
"I'm very troubled by the reports to date about Jamal Khashoggi," Khosrowshahi said in a statement earlier this week. "We are following the situation closely, and unless a substantially different set of facts emerges, I won't be attending the FII conference in Riyadh."
On top of its startup investments, Saudi Arabia is also being courted by U.S. tech giants. When Mohammed toured the U.S. earlier this year, he was hosted by and rubbed elbows with a number of celebrities and business leaders, including the CEOs of Apple, Facebook and Google.
During the trip, he met with Amazon CEO Jeff Bezos, who also owns the Washington Post, and the two reportedly discussed a $100 billion deal for Amazon to build data centers in Saudi Arabia. Bezos has also remained silent in the wake of Khashoggi's death and a spokeswoman for Amazon did not respond to multiple requests for comment this week.
The worry now for SoftBank and its investors is that tech companies will no longer be willing to take Saudi money given the country's deteriorating public image.
That's the hope of some longtime Saudi critics in the U.S.
Rep. Ro Khanna (D-Calif.), who represents Silicon Valley, has been calling for the U.S. to reexamine its close ties with the country given its long record of human rights abuses and its indiscriminate killing of civilians in the Yemeni civil war.
The UN estimates that a famine in Yemen is threatening up to 14 million people, making it the deadliest food crisis in the past century, partly due to Saudi Arabia's blockade of the country.
In a phone interview with The Hill on Friday before the Saudis acknowledged Khashoggi's death, Khanna said that he's encouraged the attention drawn by the controversy could turn public opinion against Saudi Arabia. He called for President Trump to use his authority to seize the country's investments in the U.S. private sector. Until then, he thinks tech companies and the private sector as a whole should be turning down Saudi investments.
"I think any tech company that takes Saudi money through SoftBank as a conduit is compromising their mission and their integrity," Khanna said. "They don't need it. Their few hundred billion dollars is insignificant when you look at our $20 trillion economy.
"Would we have companies investing in Bosnia or Rwanda at the heights of those crises? I don't think we would," Khanna added.
That growing pressure is putting Softbank in an uncomfortable position and facing what could be a difficult choice.
For now, Claure, the company's COO, has tried to tamp down worries about the company.
"We have assets under management in excess of $420bn," he said at the tech conference, according to the FT.
"The Vision Fund is important for our business but it is not all of Softbank."