Los Angeles Measure for a City-owned Bank -- A Valiant Effort!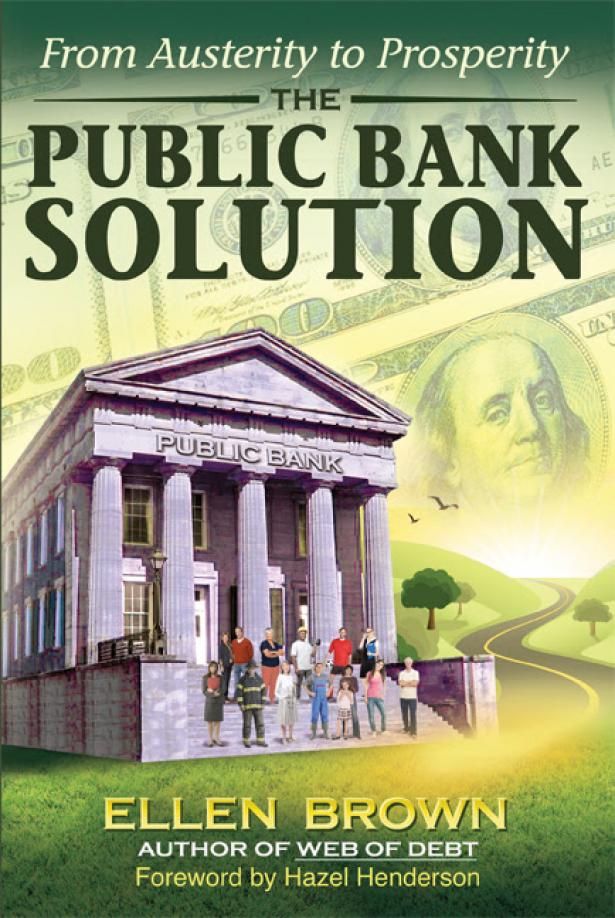 It was a remarkable outcome considering that the dynamic young Public Bank LA advocacy group effectively only had a month to educate 4 million voters on what a public bank is and why passing the measure was a good idea. If they had had another month, the bill could well have passed.
The City Council took supporters by surprise when it put the charter amendment on the ballot in July, leaving only four months to promote it. Passing a ballot measure typically takes a campaign war chest of $750,000 or more, and the all-volunteer PBLA group began with no funding and no formal group. The first challenge was clearing the legal requirement of forming a campaign committee, which itself takes funding and some expertise. The committee only began amassing campaign funds a month before the November 6 vote, after which it managed to bring in $60,000.
Most of the campaign, however, was conducted with sheer people power. According to PBLA political director Ben Hauck, in that short time the all-volunteer team managed to gain endorsements from over 100 organizations and community leaders, text message 350,000 voters, hand out over 50,000 flyers, reach over 500,000 voters through social media campaigns, get included in three mailers reaching over 1,200,000 voters, put up hundreds of yard signs and banners across L.A., talk with thousands of voters at events, universities, rallies and gatherings across the city, get featured in dozens of major news stories, articles and TV coverage, manage their own paid social media campaign, drive over 150,000 video views on a YouTube campaign, contact 200,000 voters via a robocall from the Chairman of the California Democratic Party, put on several significant campaign events, get featured in a press event with senatorial candidate Kevin de León and City Council President Herb Wesson, and create several featured videos, dozens of ads, and countless pieces of written content.
The PBLA team is pressing on undaunted. Leader Trinity Tran wrote after the vote, "Over a quarter million Angelenos voted in support of Measure B and the conversation on public banking has now been amplified across the country. This is just the beginning of the national movement. And it's a fight we are certain will be won."
 
We're hugely proud of the PBLA team! Their dramatic achievements in a very short time are a testament to the power of a committed group of volunteers working together at the local level for a cause they feel strongly about.
 
If you would like to follow the progress of the public banking movement across the country, please sign up for the Public Banking Institute newsletter, linked here. 
 
Best wishes,
Ellen 
http://EllenBrown.com
http://PublicBankingInstitute.org